Custom Sizes

Order custom-sized boxes to suit your needs perfectly.

Personalized

Discover personalized packaging exclusively for your needs.

Custom Style

Personalize your style with customizable packaging.

Free Design Support

Unlock free design support.

Free Shipping
Discounted Prices
Custom wallet boxes come in a variety of exquisite and unusual colors. Their particular color schemes represent the brand in order for target customers to recognize a brand's products in stores. A range of box sizes and styles are available to accommodate different kinds of wallets. Their printing elements increase their appeal. Custom-printed wallet boxes attract the desired customers with pertinent graphics and images. Their internal add-ons, such as inserts and several compartments, make it simpler to arrange a variety of wallets in an attractive manner. Inside velvet lining and foam inserts help present products in an appealing way.
Their die-cut windows aid in enhancing the visibility of the products. The die-cut handles make them easier for customers to carry. Several finishing methods, such as velvet coating, raised ink, silver or gold foiling, and matte or gloss coating, can be utilized to make them more appealing. Some consumers choose custom rigid wallet boxes with magnetic or Velcro lids to keep dust at bay. They have waterproof lamination to fend off water and moisture. Kraft, bux board, and cardboard are some of the eco-friendly materials used in their production. Their thickness may be between 10pt and 28pt.
To get a quick price quote, please submit this price request form after filling out your required specifications. Our sales representative will shortly get in contact with you.
Unlock the potential of your products with our unrivaled packaging solutions tailored to your industry and specific product needs.
Sample Price: $1.75 (Per Box)
| | |
| --- | --- |
| Dimensions | All custom sizes & shapes |
| Min.quantity | 50 Boxes ( Hardproof Sample Option Available ) |
| Default process | Die cutting, gluing, scoring, perforation |
| Printing | Cmyk, pms, no printing |
| Options | Custom window cut out, gold/silver foiling, embossing, raised ink, pvc sheet. |
| Turn around time | 10-12 business days , rush |
| Paper stock | 10pt to 28pt (60lb to 400lb) eco-friendly Kraft, e-flute corrugated, bux board, cardstock |
| Proof | Flat view, 3d mock-up, physical sampling (on Request) |
Wallet Boxes
Wallet boxes are elegant packaging solutions that increase the value of your wallets. Also, they provide protection. However, the most important job that these containers can do is to give your wallets the best display. They consist of two panels: top and bottom. The bottom panel contains the wallet, while the top panel covers the top panel. The bottom panel can have a custom insert or a mold to hold the wallet. Their manufacturing material is mostly rigid stock and kraft stock. However, there are also other options for manufacturing materials. Moreover, there are also many add-on options for these boxes.
If you want to make your products prominent and keep them safe, too, you must use wallet boxes. Although wallets are not delicate products, they can lose their shine and hand feel without protection. Hence, the use of these boxes is only logical. Moreover, they make the display of the wallets an unforgettable experience. Now, let's talk about the benefits that you can get with these boxes.
1. Custom Styles of Wallet Boxes
There are many different yet appealing styles of wallet boxes. Thus, you can get any of these for your products. Some of the popular styles are as follows.
Bookend Style: This packaging style is in the shape of a book. It opens from the wider side of the box. However, the top lid remains intact with the base panel. Your product goes into the base panel in a dedicated slot.
Sleeve Style: This style has the box in the shape of a sleeve. The sleeve contains the wallet. Now, both the wallet and the sleeve are covered with a top cover. However, this top cover is customizable. You can add a die-cut window to it. This way, the box will become more appealing.
Regular Square Box: This is the most common style for wallets. Thus, you may think it is not as effective. However, you should know its effectiveness and value can easily be upgraded with a little add-ons. We will talk about these add-ons later on.
These were some popular box styles for a wallet. Thus, you can make your choice. However, you must keep your viewers and customers into consideration before choosing one.
2. Custom Add-ons to Make Wallet Boxes Attractive
There are plenty of custom add-ons that we can talk about. However, we will discuss the most relevant add-ons for custom wallet boxes. These include molds, inserts, and die-cut windows. Now, let us talk about them briefly.
Molds and Inserts: We understand that wallets can be of different shapes and sizes. Thus, these boxes need something to hold the products inside firmly. Thanks to custom molds and inserts, these boxes can contain your item in the best way possible. These molds and inserts are custom, and they are always designed following your product's requirements. Usually, kraft stock is used to manufacture these molds and inserts.
Die-cut Windows: There are two major benefits that can come with die-cut windows. Firstly, they can go to the box to offer a direct look at the product inside the box. The most amazing thing about that is that the product remains inside the box safely. Secondly, a die-cut can be used to create a handle in the box. Hence, this makes the handling of the box easier. Moreover, die-cut windows are customizable. You can choose their size, die-cut shape, and their placement on the box. Also, you can ask for a lamination of the window from the inner side of the box. In this way, your product will be visible to the customers, but it will remain safe from dust and moisture.
These two add-ons are the most functional, useful, and creative. Hence, you must use them wisely for your product packaging and make it more functional.
3. Dynamic and Error-free Printing
We claim to provide the best-printed wallet boxes in the USA. However, our claim is justified and supported by our finest quality printing. We have offset printing, UV printing, and digital printing options for these boxes. Moreover, our customers choose colors for their packaging from CMYK and PMS color schemes.
In addition, there are several attractive finishing options too. You can get further details about that from our customer care team. However, we can tell you the types of finishing options available for these boxes. These include aqueous coating, anti-scratch lamination, soft touch coating, soft touch/silk lamination cards, and spot gloss UV.
4. Economical Packaging Solutions
After reading about all these unique features and amazing customization options, you must be wondering about their price. Well, the price is nothing, as you may be thinking. Since these boxes are made with recyclable supplies, their manufacturing cost is lower. Still, if you think you need a bigger discount, you can try wholesale wallet boxes and buy a bulk amount. In this way, you can enjoy special discounts and, at the same time, a large number of customized packaging solutions.
5. Why Choose Us?
CustomBoxesOnly is among the finest packaging manufacturing brands in the USA. With over a decade of experience, we can claim that we provide the best services for packaging and printing inside the USA. Also, we offer many free services. These include free shipping, free design support, and free custom quotes. Moreover, there are no die-cut or plate charges. Hence, you can get the best wallet boxes in the USA without any worry. Also, we offer free delivery, so you can get these boxes to your doorstep if you are inside the USA.
Lastly, you can contact us via our telephone number, live chat, and email. Feel free to pick any mode of communication to reach out to us.
Food & Beverage Packaging
A water based coating that creates a semi gloss surface.
Food Safe Coating
A coating applied on the inner side of the box to make it food-safe.
Gloss Lamination
A thin layer of lamination that makes the box surface glossy.
Food & Beverage Packaging
A water based coating that creates a semi gloss surface.
Metallic Coating
A metallic layer of coating applied to give an extra shine to your box.
Pearlescent Coating
A decorative coating to give surface an extra shine.
Soft Touch Coating
A coating that produces smooth surface. Its considered a cheaper alternative to lamination.
UV Coating
UV-cured coating that can be done for spot and flood applications.
Matte Lamination
A thin lamination that gives the box a matte surface.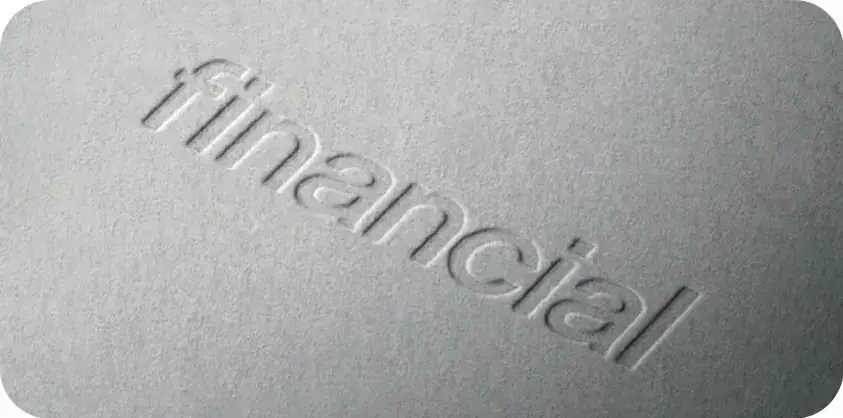 Embossing and Debossing
A process that creates a raised or recessed pattern on the surface.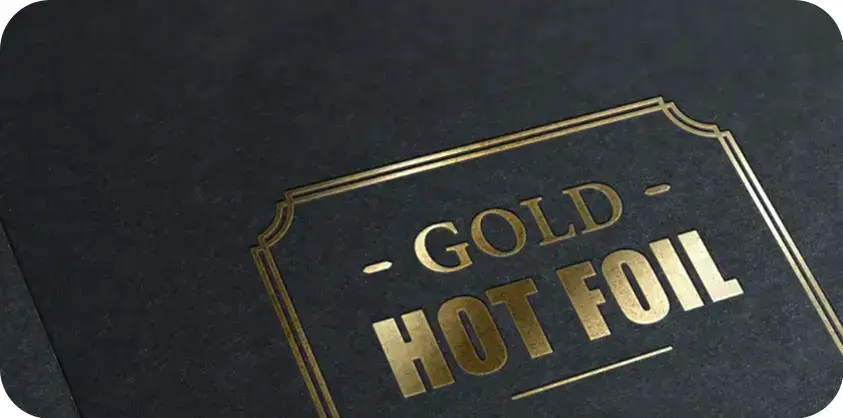 Metallic Foil Stamping
Hot foil transferred onto paper using stamping method.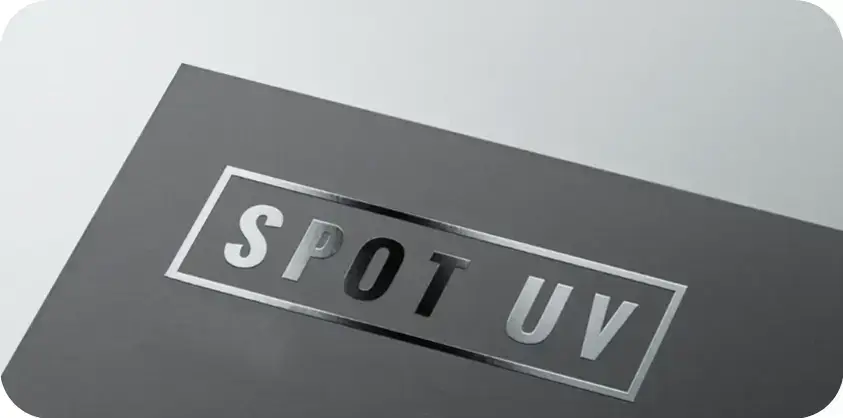 Spot UV
UV gloss coating cured on specific areas.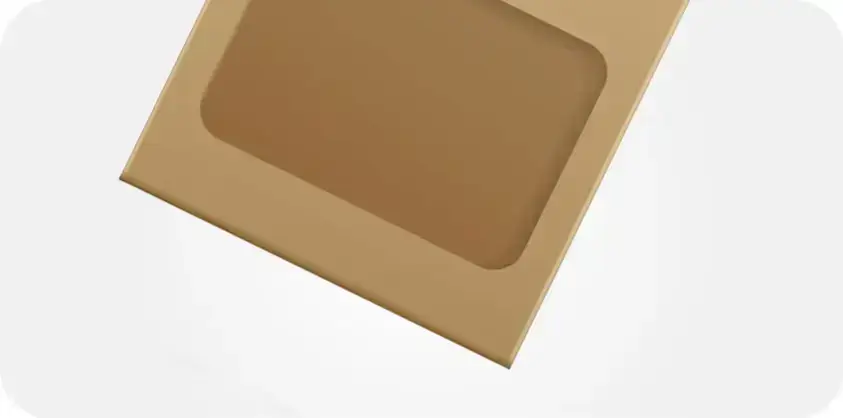 Window Cut-Out
A process where a cut-out is created on the box.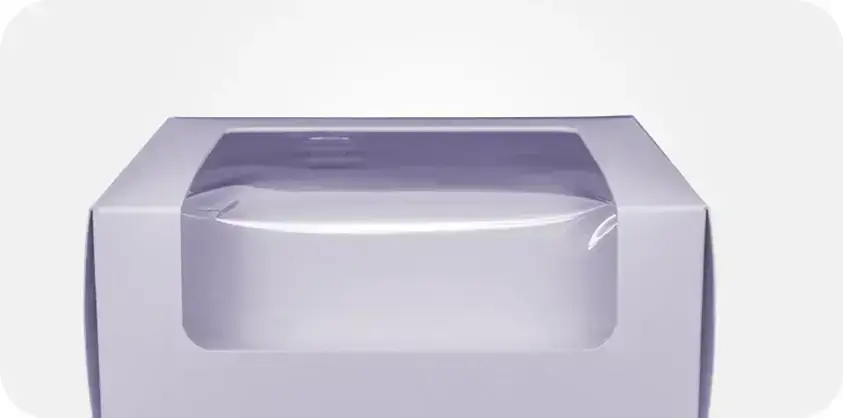 PET Window Patching
A method to apply a transparent plastic film covering the cut-out.
Frequently Asked Questions
The best printing method will depend on a number of factors, including your design, your budget, and the finish you want. For instance, if you need to get product boxes with high-quality printing, you have to go for the best printing process, which can be costly. Digital printing, offset printing, and silk-screen printing are examples of common printing techniques. Your budget will also determine the selection of a printing process. For instance, you can go for digital printing when the budget is low and you only need a small number of boxes. On the other hand, you can go for screen or offset printing if the budget is not an issue and you need to boxes in bulk.
Various coatings, such as gloss, matte, or soft-touch lamination, are available for wallet boxes. A matte coating will give these boxes a diffused appeal, whereas a gloss coating helps to make them shinier. You can also get them with either velvet coating or aluminum coating. These boxes also come with silver, copper, or gold foiling. This is the best method of giving them a metal-like visual appeal. Other finishing options include PVC, raised ink, and smudge-free. These treatments give the box protection, aesthetic appeal, and an improved feel.
Yes, you may employ embossing and debossing to give a tactile experience to your boxes. Embossing and debossing can be used to imprint the logo and name of the brand on a wallet box by raising or lowering the surface of the wallet boxes. These techniques are important to give a raised or textured effect that can enhance the value of your products. You can also ask to emboss graphics, product-related images, and other elements on a box to make it more attractive for customers. Similarly, foil stamping can also be used to imprint the text or logo of the company.
Your Customer Journey Simplified
Customized orders can be scary to initiate. We keep the Process as simple as we can for your convenience!
Discuss Your Requirements

Quotation and Confirmation

Consultation and Design Work

Production and Delivery