Custom Sizes

Order custom-sized boxes to suit your needs perfectly.

Personalized

Discover personalized packaging exclusively for your needs.

Custom Style

Personalize your style with customizable packaging.

Free Design Support

Unlock free design support.

Free Shipping
Discounted Prices
Products stand out in retail stores because of the distinctive qualities of custom cell phone accessories packaging. They come in several sizes, such as small, medium, and large boxes. Buyers can look inside because this packaging comes with die-cut windows. The professional arrangement of cell phone accessories inside them is made possible by their unique add-ons, such as inserts and placeholders. Custom rigid cell phone accessories boxes shield packaged items from the elements while they're being shipped. Dirt and other contaminants are kept out due to their airtight magnetic lids or Velcro lids. Because of their uniquely formed handles, these boxes are easy for customers to carry.
The most effective material for their production is corrugated cardboard. This material is reusable, recyclable, and biodegradable. Its durability and greater thickness contribute to the security of packaged items. Custom-printed cell phone accessories boxes contain text, relevant graphics, and images depicting the packaged item. They have bar codes and QR codes printed on them that customers may scan to learn more about the items. These printing components are crucial for capturing the interest of potential customers. To increase their visual appeal, a variety of decorations are available, including coating, embossing, raised printing, PVC, and silver or gold foiling.
To get a quick price quote, please submit this price request form after filling out your required specifications. Our sales representative will shortly get in contact with you.
Unlock the potential of your products with our unrivaled packaging solutions tailored to your industry and specific product needs.
Sample Price: $1.75 (Per Box)
| | |
| --- | --- |
| Dimensions | All custom sizes & shapes |
| Min.quantity | 50 Boxes ( Hardproof Sample Option Available ) |
| Default process | Die cutting, gluing, scoring, perforation |
| Printing | Cmyk, pms, no printing |
| Options | Custom window cut out, gold/silver foiling, embossing, raised ink, pvc sheet. |
| Turn around time | 10-12 business days , rush |
| Paper stock | 10pt to 28pt (60lb to 400lb) eco-friendly Kraft, e-flute corrugated, bux board, cardstock |
| Proof | Flat view, 3d mock-up, physical sampling (on Request) |
Cell Phone Accessories Packaging
The term Cell Phone Accessories Packaging refers to the boxes and other such packing materials that come in use to store and display accessories for mobile devices. These accessories can be phone covers, screen protectors, chargers, earphones, and data cables. Manufacturers design such types of packaging to protect the accessories during transportation and storage. They also design the packaging in such a way as to make it visually appealing to customers in retail settings. Cardboard and plastic come in use mostly to make such packing. It adorns beautiful graphics and branding to market the products aptly. This packing mostly has window cuts to showcase delicate accessories. Such types of packing items give out all the necessary information about the accessories to help the customer make the right choice.
Cell phones have become a necessity in the modern age and their accessories are no less important. Accessories for cell phones are mostly delicate items. Tangible cords, scratchable protectors, and breakable chargers need to be packed in a proper way to keep them workable. www.customboxesonly.com considers all of these necessities and comes up with the most profitable Cell Phone Accessories Packaging. Here is what our exclusive range of accessory packaging has to offer to our customers.
Types of Cell Phone Accessories Packaging that we offer
Different needs and preferences call for different types of customizations to add to accessories packing. We offer.
Blister packs:
They are a type of opaque plastic pack that snugly encases the accessory. The customers get a full-on visual of the product inside them. Such packs commonly come in use for items like screen protectors and other such small accessories.
Retail boxes:
We make our custom Cell Phone Accessories Packaging boxes with sturdy cardboard. They house product information, compatibility details and features of the accessories in the most natural and aesthetic way. They offer wholesome protection to the accessories.
Clamshell packaging
They have two hinged plastic halves that snugly enclose the accessory. It provides a high amount of protection and consumers may use them for valuable and delicate accessories.
Hanging packaging
They are a mix of cardboard and plastic with a hook or a hanger. Manufacturers design them for easy display on retail hooks or racks. They are very suitable for packing headphones or earphones.
Pouches and bags
We offer drawstring pouches and bags to offer aesthetic coverage to delicate accessories. They often come in use for giving a soft protective covering to headphones and earbuds.
Custom pack styles
We offer custom packing styles for the safekeeping of novelty phone stands and mounts. The unique shape gives these commodities a closely fitted protection.
Combo packaging
Our company offers the provision of packing multiple accessories together. This offers value to the customers and convenience as well. We also offer wholesale Cell Phone Accessories Packaging for accessories like cables or chargers that may bundle together in simple and less costly bulk packing.
Styles and suggestions to print Cell Phone Accessories Packaging
Custom printing on cell phone accessory packs can truly enhance their value and performance in the marketplace. We offer several styles and techniques for custom printing on such packaging that include.
Full-color printing
The most common and versatile style to print vibrant and high-resolution prints and graphics in a wide range of colors. Our full-color prints can create detailed designs that showcase the product and the brand effectively.
Spot color printing
In contrast to full color, our spot color printing uses specific ink colors (Pantone or PMS) to achieve precise and consistent hues on printed Cell Phone Accessories Packaging. This style often comes in use for logos and branding elements in order to maintain color accuracy.
Foil stamping,
We apply metallic or colored foil with this method to specific areas of the packing. This adds a decorative element to the packs while giving them a shiny and luxurious finish.
Embossing and debossing
We create raised or recessed areas on our boxes with the help of embossing and debossing techniques. It gives a visual depth to our packages.
UV printing
With this method, we cure our inks with ultraviolet light. This results in sharp and durable prints. We use it to print intricate designs and also create a glossy or matte finish depending on the ink and the substrate in use.
Gradient printing
Our experts blend the inks smoothly from one to another, creating attractive transitions and shading effects. This technique creates striking designs to make the accessories shine.
Texture prints
We simulate materials like leather, wood, and fabric with the help of our textured printing techniques. It adds an element of class to standard packing without hefty investments.
Holographic printing
In order to produce a dynamic and shifting appearance that catches the light and creates a mesmerizing effect, we use holographic printing. High-tech and futuristic designs are incomplete without this technology.
Choosing the right kind of printed Cell Phone Accessories Packaging depends on the target audience and the overall message that the consumer wants to convey. It can directly influence the perception of the buyers towards the commodity on display.
Conclusion.
Cell Phone Accessories Packaging requires utmost attention to detail and a close observation of the market trends. The accessories are mutually exclusive and diverse. Their packaging has to cater to a lot of elements at the same time. This is why we design a wholesome solution to pack the accessories in the most profitable manner. Our packaging solutions bring out the best in a product while giving it absolute security. We do not follow the trends; we make the trends.
Food & Beverage Packaging
A water based coating that creates a semi gloss surface.
Food Safe Coating
A coating applied on the inner side of the box to make it food-safe.
Gloss Lamination
A thin layer of lamination that makes the box surface glossy.
Food & Beverage Packaging
A water based coating that creates a semi gloss surface.
Metallic Coating
A metallic layer of coating applied to give an extra shine to your box.
Pearlescent Coating
A decorative coating to give surface an extra shine.
Soft Touch Coating
A coating that produces smooth surface. Its considered a cheaper alternative to lamination.
UV Coating
UV-cured coating that can be done for spot and flood applications.
Matte Lamination
A thin lamination that gives the box a matte surface.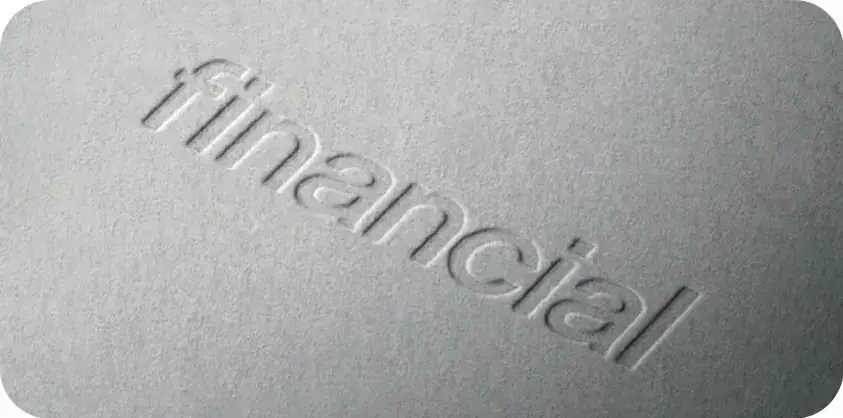 Embossing and Debossing
A process that creates a raised or recessed pattern on the surface.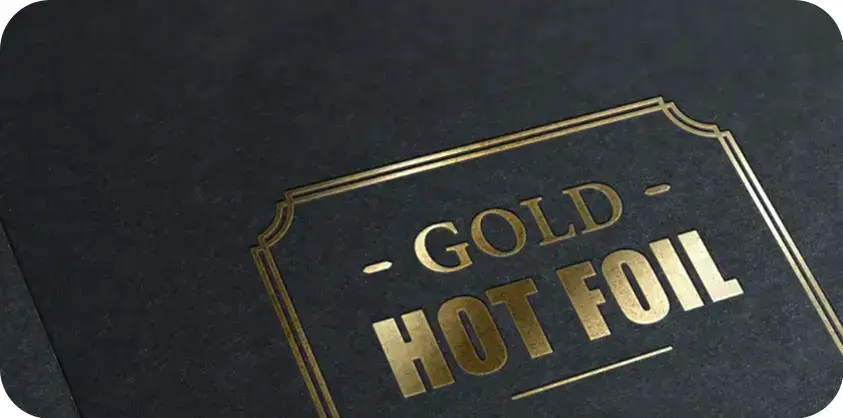 Metallic Foil Stamping
Hot foil transferred onto paper using stamping method.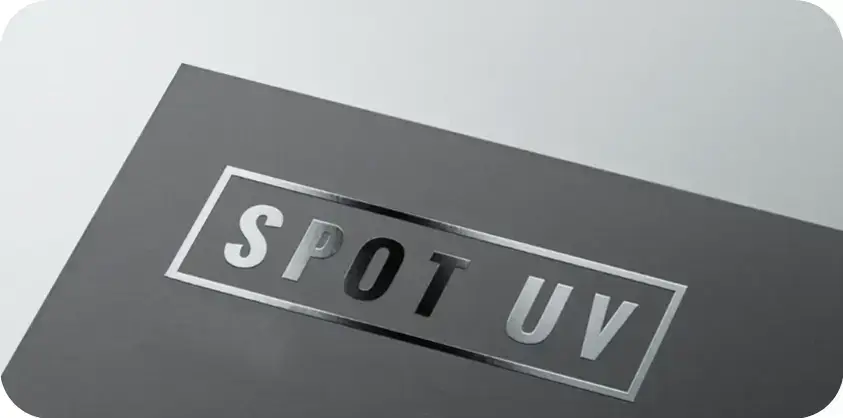 Spot UV
UV gloss coating cured on specific areas.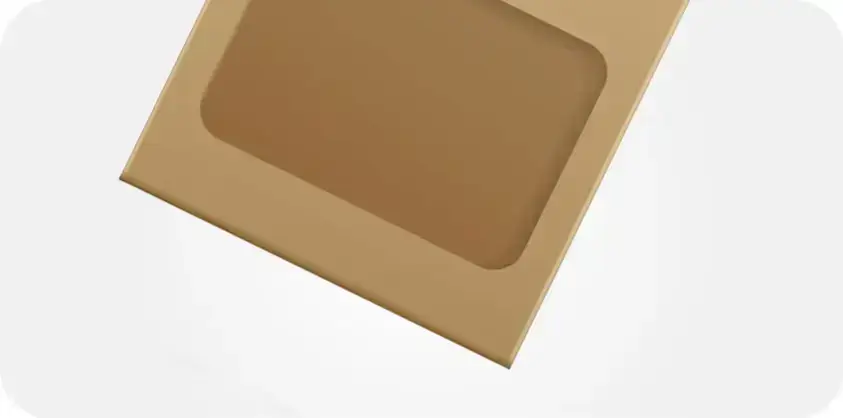 Window Cut-Out
A process where a cut-out is created on the box.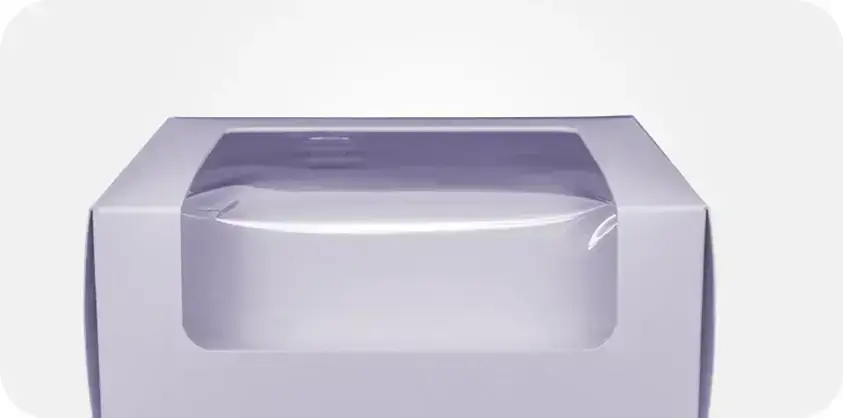 PET Window Patching
A method to apply a transparent plastic film covering the cut-out.
Frequently Asked Questions
Electrostatic Discharge (ESD) packaging is essential for safeguarding electrical components and sensitive devices, especially cell phone accessories. ESD packaging protects against electrostatic discharge, the abrupt passage of electricity between two items with different electric potentials. Chargers, cords, and phone cases include sensitive electronics. Small electrostatic discharges can damage these components. ESD packaging protects these items from static electricity during handling, shipment, and storage. Electrostatic discharge can destroy delicate accessory circuitry. Charging cables and other accessories can malfunction or perform poorly due to this. Hence, ESD packaging can help to prevent malfunctioning. Accessories may look OK, but internal components may be damaged, causing future failures. ESD packing protects accessories from hidden damage.
Regulations for cell phone accessories packaging usually cover product information, safety warnings, and environmental concerns, but they vary by country. Packaging labels should list the product, brand, and model number. Consumers can readily identify and choose accessories using this information. There must also be safety warnings, as these warnings alert consumers about risks, safe usage, and accident prevention. Cell phone chargers must have UL or CE certifications to meet safety standards, and these boxes come with printed certifications. Inventory and point-of-sale labels commonly have barcodes to help businesses track stock. You may also need multilingual labeling to employ translations or universal symbols to convey crucial information.
RFID and NFC technology can improve user experience, security, and functionality of cell phone accessories packaging. RFID and NFC allow smartphone users to interact with packaging and accessories. Users may obtain product facts, directions, and more by tapping their phone on packaging or accessories. NFC tags or RFID chips on packaging can link to apps, user manuals, or video tutorials for easy access. These technologies can authenticate cell phone accessories. Embedding RFID or NFC tags in packaging allows app-based product authentication. This protects consumers from fakes and gives them peace of mind. Hence, you can get these boxes with desired digital technology features.
Your Customer Journey Simplified
Customized orders can be scary to initiate. We keep the Process as simple as we can for your convenience!
Discuss Your Requirements

Quotation and Confirmation

Consultation and Design Work

Production and Delivery