Custom Sizes

Order custom-sized boxes to suit your needs perfectly.

Personalized

Discover personalized packaging exclusively for your needs.

Custom Style

Personalize your style with customizable packaging.

Free Design Support

Unlock free design support.

Free Shipping
Discounted Prices
Custom e-cigarette boxes are offered in a variety of appealing colors according to a brand's specifications. Its specific color palette is crucial to effectively represent a brand in the store. They come in various sizes according to the type of e-cigarette that will be shown inside them. Custom rigid e-cigarette boxes with lids prevent dust from getting inside and protect the items inside. They contain die-cut windows To allow customers to view how the products are arranged inside the box. Their die-cut handles make transporting products from one place to another easy. They are made from cardboard, Kraft, and bux board. These materials are offered in thicknesses ranging from 10pt to 28pt. They are reusable, renewable, and biodegradable.
Custom-printed e-cigarette boxes come with printed text, barcodes, and QR codes. The brand name, price, and expiration date are all accessible to customers when they scan these codes. Modern printing techniques include screen printing, offset printing, lithography, and flexography, which help create sturdy boxes with excellent printing. In order to make these boxes appear more distinctive, it's essential to employ original techniques like foil stamping, debossing, and embossing. These techniques give these boxes a textured effect to attract more buyers.
To get a quick price quote, please submit this price request form after filling out your required specifications. Our sales representative will shortly get in contact with you.
Unlock the potential of your products with our unrivaled packaging solutions tailored to your industry and specific product needs.
Sample Price: $0.05 (Per Box)
| | |
| --- | --- |
| Dimensions | All custom sizes & shapes |
| Min.quantity | 50 Boxes ( Hardproof Sample Option Available ) |
| Default process | Die cutting, gluing, scoring, perforation |
| Printing | Cmyk, pms, no printing |
| Options | Custom window cut out, gold/silver foiling, embossing, raised ink, pvc sheet. |
| Turn around time | 10-12 business days , rush |
| Paper stock | 10pt to 28pt (60lb to 400lb) eco-friendly Kraft, e-flute corrugated, bux board, cardstock |
| Proof | Flat view, 3d mock-up, physical sampling (on Request) |
E-cigarette boxes are protective cases. To hold and transport electronic cigarettes. These boxes are all about durable materials. Like cardboard or Kraft. And they are available in different or various sizes and shapes to nicely accommodate different types of e-cigarettes.
These boxes provide a layer of protection for your vape device. They can help prevent scratches and dings. And other damage during transport or storage.
Many e-cigarette packages have compartments for additional accessories. Such as batteries, chargers, and e-liquids. These make it easier to keep everything you need in one place. Some boxes are designed to be child-proof. Which can help keep your vape device and e-liquids out of the hands of young children.
They are a useful and nice accessory for anyone who uses an electronic cigarette. They provide protection, convenience, and organization
In recent years, the popularity and fame of e-cigarettes has grown significantly. With increasing demand comes the need for manufacturers to find innovative ways. To differentiate their products from others in a market. E-cigarette boxes offer an excellent solution by providing a unique branding opportunity. That can help or aid businesses to stand out from their competition.
What are e-cigarette boxes?
These boxes are customizable packaging to house e-cigarettes and accessories. Depending on the manufacturer's preferences. These come in various sizes, materials, and designs. You can get them from paperboard, cardboard, or high-quality kraft.
One benefit of e-cigarette boxes wholesale is that - they provide a unique branding opportunity for businesses. Also, packaging can help set your products apart from others. And create brand recognition among customers.
In addition to being visually appealing - These custom-made boxes serve important functional purposes. They protect electronic cigarettes from damage during transport. Or storage while keeping them nice and easily accessible.
Another advantage of custom cardboard boxes is their ability to offer additional information about the product. For instance, you can use instructions for use or promotion inserts. This value can increase customer satisfaction with the product. At the same time, providing or giving further opportunities for marketing campaigns.
How e-cigarette boxes can help businesses
These boxes not only serve the purpose of packing and shipping products. But they can also help businesses in many ways. First and foremost, custom-printed boxes provide a unique brand identity. What differentiates your product from others on the market? By incorporating your company's logo and color scheme into the design.
You create a packaging solution that stands out to potential customers. And you can use printing services near me for this option.
Furthermore, cardboard boxes can be an effective marketing tool. By displaying key information about your product directly on the box. This can include details such as nicotine level and flavor profile. Or even testimonials from satisfied customers.
In addition to this, a custom box protects products during transportation. Which ensures they reach retailers or customers in good condition. High-quality packaging reduces the chances of damage during shipping. This helps build trust with customers. Who rely on receiving their orders without damage.
How we make the best e-cigarette boxes
Our manufacturing facility takes pride in producing the best boxes on the market. You will see us online if you search for where to buy cardboard boxes of the best quality. We understand that these boxes - are not only protective packaging for your products. But also serve as a marketing tool to entice potential customers.
We use high-quality materials such as sturdy cardboard and eco-friendly ink. To ensure we make the best boxes. Our team of designers works really closely with you. To create custom designs that accurately represent your brand image.
Our attention to detail continues beyond there. We also ensure precise measurements. And an exact fit for each box size to keep your product safe and secure during shipping and handling.
In addition to using top-notch materials and technology. Our manufacturing team works efficiently. To ensure a quick and nice turnaround time without sacrificing quality. This allows us to deliver affordable pricing while meeting tight deadlines. We are your ultimate option for the answer of printing services near me. Because we make the best custom boxes.
Choose us as your manufacturer of cigarette boxes - for superior quality, impressive designs, and fast delivery times, all at an affordable rate.
Contact us
www.customboxesonly.com takes pride in being the best manufacturer of e-cigarette boxes. Our team is all about providing quality products at affordable prices. And making sure that our customers receive their orders on time.
Contact us to place your order. We are your answer and your guide.
Food & Beverage Packaging
A water based coating that creates a semi gloss surface.
Food Safe Coating
A coating applied on the inner side of the box to make it food-safe.
Gloss Lamination
A thin layer of lamination that makes the box surface glossy.
Food & Beverage Packaging
A water based coating that creates a semi gloss surface.
Metallic Coating
A metallic layer of coating applied to give an extra shine to your box.
Pearlescent Coating
A decorative coating to give surface an extra shine.
Soft Touch Coating
A coating that produces smooth surface. Its considered a cheaper alternative to lamination.
UV Coating
UV-cured coating that can be done for spot and flood applications.
Matte Lamination
A thin lamination that gives the box a matte surface.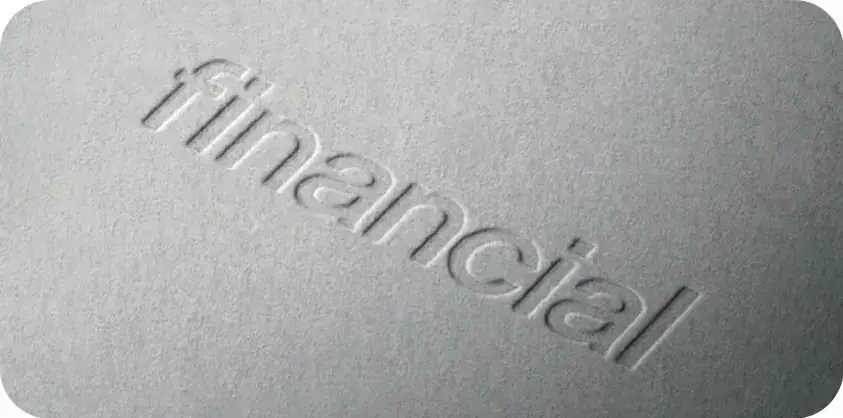 Embossing and Debossing
A process that creates a raised or recessed pattern on the surface.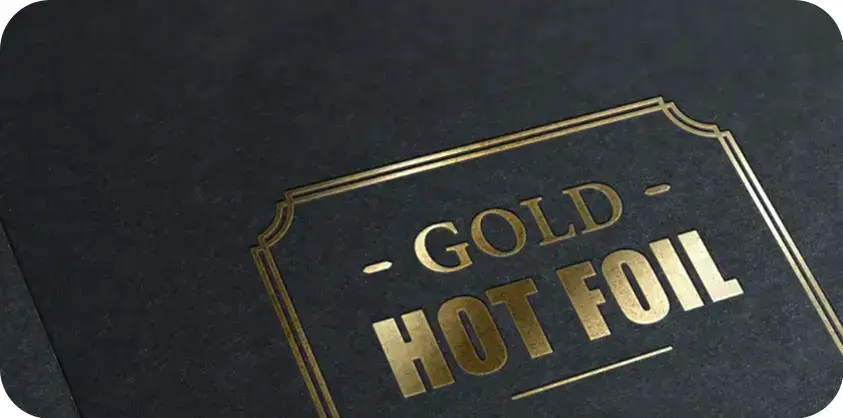 Metallic Foil Stamping
Hot foil transferred onto paper using stamping method.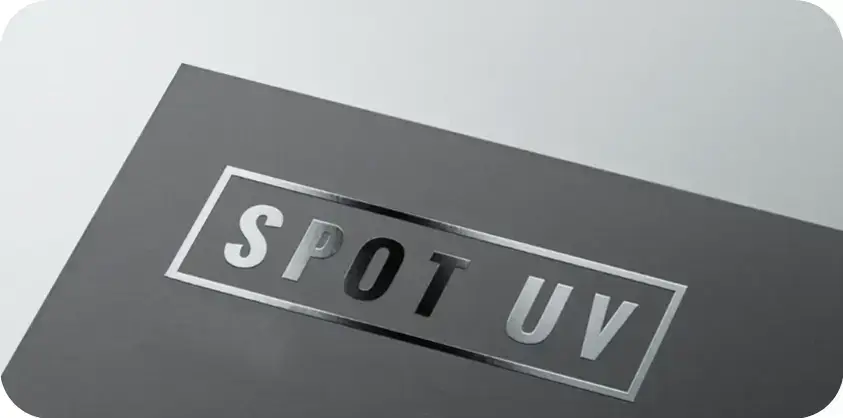 Spot UV
UV gloss coating cured on specific areas.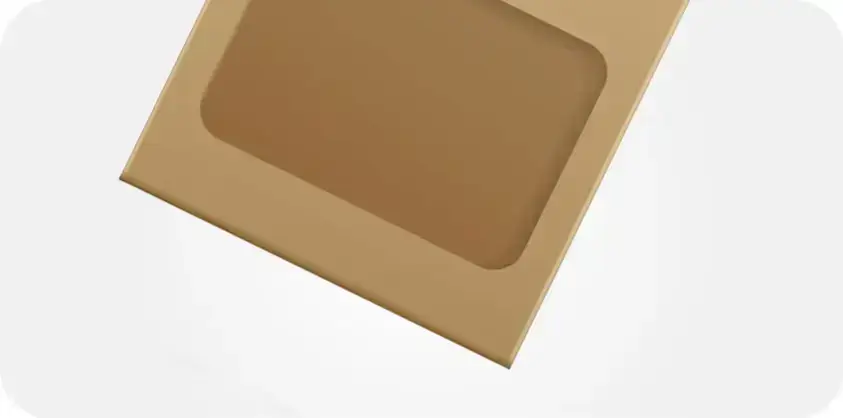 Window Cut-Out
A process where a cut-out is created on the box.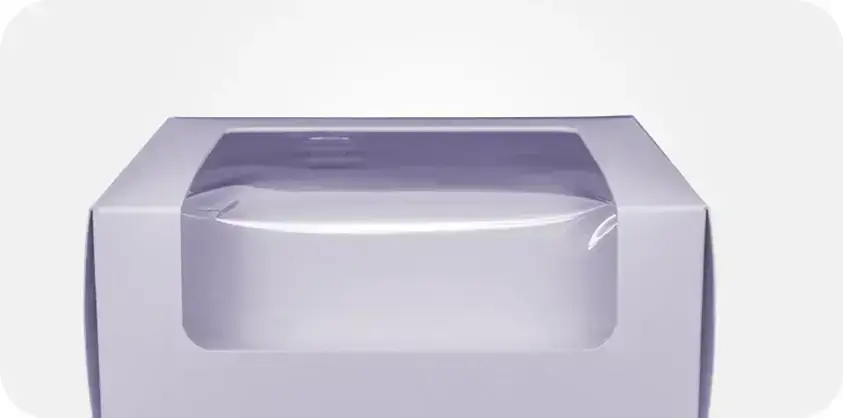 PET Window Patching
A method to apply a transparent plastic film covering the cut-out.
Frequently Asked Questions
Yes, you can specify the exact dimensions for your custom e-cigarette boxes, ensuring a perfect match for your brand's e-cigarette models. This customization ensures that your packaging effectively complements and secures your products. E-cigarettes from every brand have different sizes, designs, and dimensions. We provide such customization services to provide you with the packaging exactly according to the dimensions of any desired e-cigarette model. Also, you can fit your desired model in any design with the use of inserts that have a cut-out base to perfectly hold these items. Thus, you can go with either of these options that suits you best.
Yes, we can help you include child-resistant features, such as specific closures or mechanisms that prevent easy access in the custom e-cigarette boxes. These characteristics improve the safety of e-cigarette products and restrict easy access for children. People always look for vaping products and e-cigarettes that come with packaging having such a security mechanism. On the other hand, including the closure mechanisms also assists your package in meeting regulatory requirements and assuring responsible product handling. Including child-resistant button locks and other metallic closures also ensures that your clients can use the e-cigarette models for longer without losing them.
Custom e-cigarette boxes can undoubtedly incorporate usage instructions as well as essential health warnings. Providing this information encourages responsible e-cigarette use and aids in compliance with rules and safety standards. You can guide the consumers about the right method to use these products and the ways to keep them protective. Moreover, it is always vital to guide them about the recharge of the battery and the use time of the product. We would also help you print the flavors of the e-cigarette pods on the box. Printing the health warnings on the outer packaging surface would also meet the regulatory requirements.
Your Customer Journey Simplified
Customized orders can be scary to initiate. We keep the Process as simple as we can for your convenience!
Discuss Your Requirements

Quotation and Confirmation

Consultation and Design Work

Production and Delivery