Custom Sizes

Order custom-sized boxes to suit your needs perfectly.

Personalized

Discover personalized packaging exclusively for your needs.

Custom Style

Personalize your style with customizable packaging.

Free Design Support

Unlock free design support.

Free Shipping
Discounted Prices
Custom one-piece boxes promote sales and attract customers due to their appealing shapes, such as reverse tuck style, sleeve sliders, square, rectangular, cubic, and gable boxes. They have specialized inserts that neatly and securely arrange products. Due to their die-cut windows, customers can see the contents inside without opening the box. Some consumers opt to purchase them with lift-off or magnetic lids for the purpose of preventing dust and bacteria from entering the custom rigid one-piece boxes. They are also simple to transport home due to their die-cut handles. Buyers enjoy a wonderful unboxing experience because of the inside's velvet lining or foam inserts.
They are produced using crucial materials like Kraft, Bux board, and others. They are compostable and recyclable. These materials assist in keeping products safe during handling and transit because of their durability. Custom-printed one-piece boxes come with the images and graphics pertaining to the product. These printing elements are crucial for advertising a brand and its products. Their great font colors and contemporary typefaces give them a more alluring appearance. Most consumers employ contemporary printing techniques, including offset printing, flexography, and others. Finishing options, including coatings, debossing, PVC, raised ink, and many others, are available to refine these boxes.
To get a quick price quote, please submit this price request form after filling out your required specifications. Our sales representative will shortly get in contact with you.
Unlock the potential of your products with our unrivaled packaging solutions tailored to your industry and specific product needs.
Sample Price: $1.75 (Per Box)
| | |
| --- | --- |
| Dimensions | All custom sizes & shapes |
| Min.quantity | 50 Boxes ( Hardproof Sample Option Available ) |
| Default process | Die cutting, gluing, scoring, perforation |
| Printing | Cmyk, pms, no printing |
| Options | Custom window cut out, gold/silver foiling, embossing, raised ink, pvc sheet. |
| Turn around time | 10-12 business days , rush |
| Paper stock | 10pt to 28pt (60lb to 400lb) eco-friendly Kraft, e-flute corrugated, bux board, cardstock |
| Proof | Flat view, 3d mock-up, physical sampling (on Request) |
One Piece Box
A one-piece box is an exceptional packaging solution. As evident by its name, it is made with a single piece of stock. Talking about its shape, it has different panels that are part of a larger panel or sheet. However, there are a variety of shapes and sizes available for this packaging. In general, it comes rectangular, but it can also be a square. This sheet is scored and perforated to make a single box. Also, many printing options help make these boxes look appealing. Many finishing options can make this packaging aesthetically pleasing.
The one-piece box is suitable for a variety of products. That is why it is a popular packaging solution. This box is ideal for bakery, cosmetics, gifts, books, and clothing accessories. Also, its manufacturing supplies are all organic and eco-friendly. Hence, this is the perfect packaging for all types of products and, at the same time, safe for the natural environment.
1. One Piece Box is Perfect for All Occasions
The first benefit of a one-piece box is that it is a perfect fit for all types of occasions. There are several printing options that you can explore to make them a perfectly suitable packaging for every event. Thus, printing on these boxes is customizable, and you can get any design for their printing.
Color Selection: In custom printing, the first thing that you get to choose is color combination. However, you need to know that color combinations should be from PMS and CMYK color schemes only. Yet, you get to choose any color from these two-color schemes. Moreover, you can select a single color, two colors, or multi-color printing for your printed one-piece box.
Ink Selection: The next customization you get to enjoy is the selection of the printing inks. The available ink options for your product packaging are soy vegetable-based inks, water-based inks, oil-based inks, Pantone, and Pantone Metallic. Of course, you can select any of these inks. However, we always motivate our clients to pick organic inks. In this way, you get the best printing for your packaging, and it is also safer for the environment.
Typography: In addition, you can select the typography for your packaging. You can choose font size, style, and other similar factors.
All in all, these specific details help make these boxes a perfect fit for all events. Hence, you can make your product a part of an event just as easily.
2. Plenty of Material Choices – All Eco-friendly
There are several manufacturing material options that you can choose from for your custom one-piece box. However, the great thing about them is not their quantity. Instead, it is the quality of these materials and the exclusive features they have. Still, before we jump into their benefits, let us tell you what options you get to choose from.
Natural Brown Kraft
Uncoated Unbleached Kraft
White Kraft
Black Kraft
SBS C2S
Holographic
Metallic Paper
Textured
And the interesting part is that these are not all. For complete information about that, you can talk to our customer care team.
Now, let's talk about the benefits that these materials offer. Firstly, they are all eco-friendly. Hence, their protection is not for the product only but also for the natural environment. Secondly, they are easily recyclable, which means they do not need special treatments for recycling. Lastly, all these supplies come with a customizable thickness option. You can select the thickness of their sheets from 10pt to 28pt (60lb to 400lb). In addition to that, all these materials are super friendly when it comes to repurposing these boxes. Hence, these boxes are simply a win-win situation for you and your customers alike.
3. Custom Add-ons to Make the Box Handier
There are several custom add-on options that you can get for your wholesale one-piece box. These options can help make your packaging handier, stylish, and appealing. Thus, you can easily make your packaging smarter and more attractive than others. Some of these add-on options are as follows;
Die-Cutting: This option is useful to add a die-cut window to the box. It provides a sneak peek option to the customers in the store. Eventually, it increases their temptation and influences their buying decision.
Moreover, this option is also helpful in making a smart handle at the top of the box. This can make the carrying easier.
Ribbon Handles: These handles also make the carrying easier. Also, they look appealing, especially if their color matches a certain theme.
Embossing: It is a process that makes a specific pattern or text prominent on the box.
Debossing: In this process, a specific pattern or text is also made prominent, but instead of raising it on the box's surface, it is reversed.
Similarly, there are several other options that you can enjoy. If you wish to learn more about them, you must talk to our customer care team.
4. Why Choose Us?
CustomBoxesOnly is among the best packaging manufacturers in the USA. We offer these boxes at affordable prices. However, if you buy a wholesale one-piece box, you can enjoy special discounted prices. Moreover, we offer our clients inside the USA a special service of free shipping. Hence, you are inside the USA; you can also get free shipping for these boxes.
We believe in 100% customer satisfaction. That is why we manufacture one piece box following your preferences from start till end, from top to bottom. This is one of the reasons our customers rely on us and choose us over the other packaging manufacturers in the USA.
Food & Beverage Packaging
A water based coating that creates a semi gloss surface.
Food Safe Coating
A coating applied on the inner side of the box to make it food-safe.
Gloss Lamination
A thin layer of lamination that makes the box surface glossy.
Food & Beverage Packaging
A water based coating that creates a semi gloss surface.
Metallic Coating
A metallic layer of coating applied to give an extra shine to your box.
Pearlescent Coating
A decorative coating to give surface an extra shine.
Soft Touch Coating
A coating that produces smooth surface. Its considered a cheaper alternative to lamination.
UV Coating
UV-cured coating that can be done for spot and flood applications.
Matte Lamination
A thin lamination that gives the box a matte surface.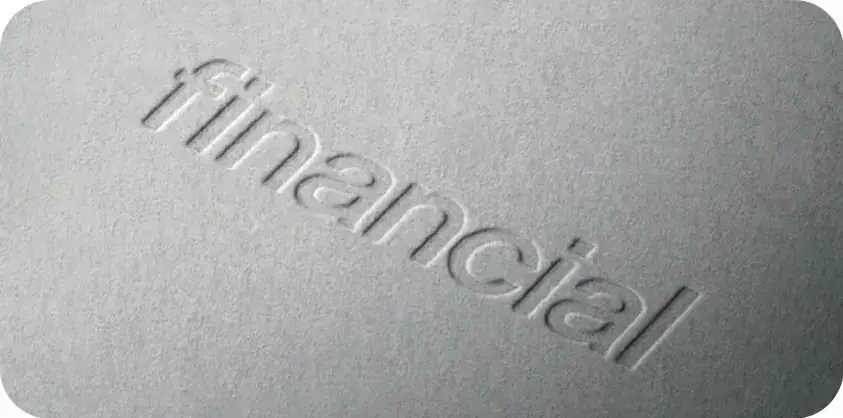 Embossing and Debossing
A process that creates a raised or recessed pattern on the surface.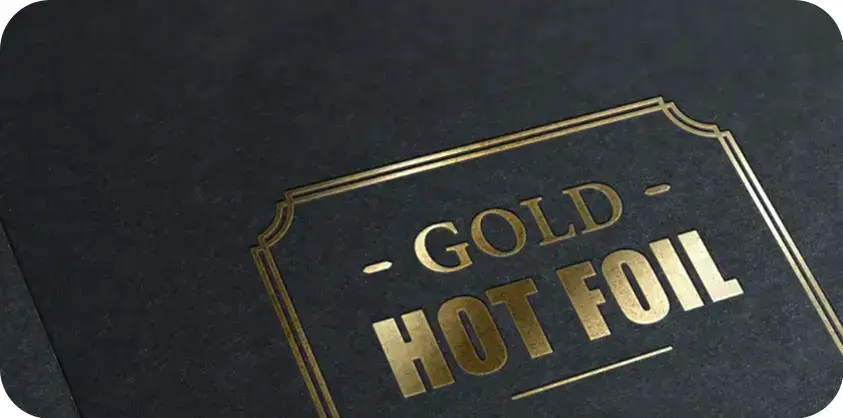 Metallic Foil Stamping
Hot foil transferred onto paper using stamping method.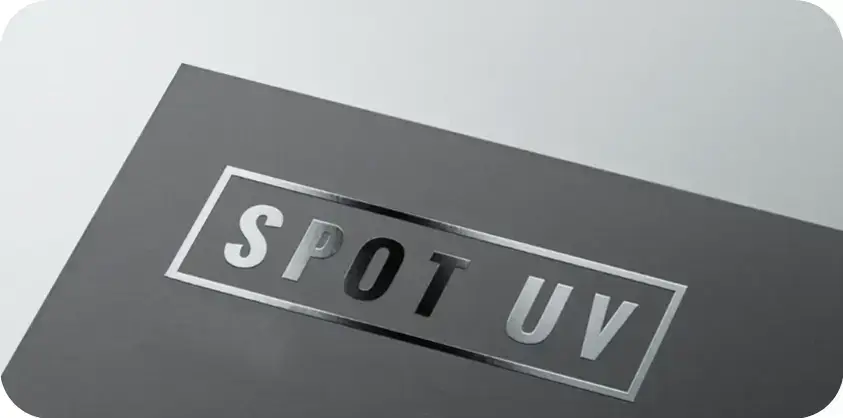 Spot UV
UV gloss coating cured on specific areas.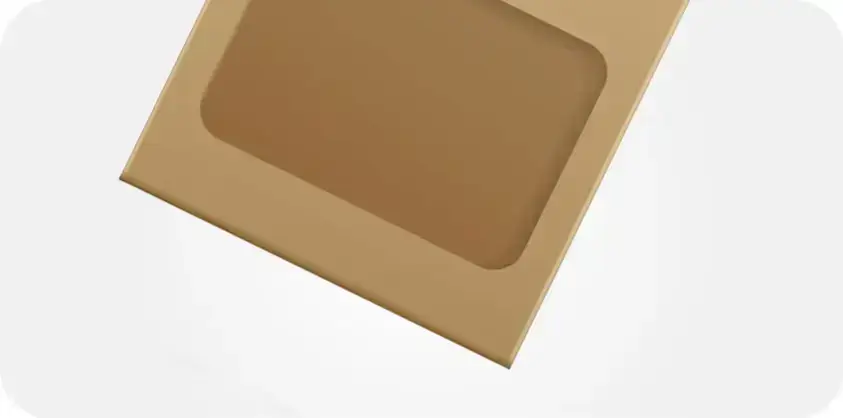 Window Cut-Out
A process where a cut-out is created on the box.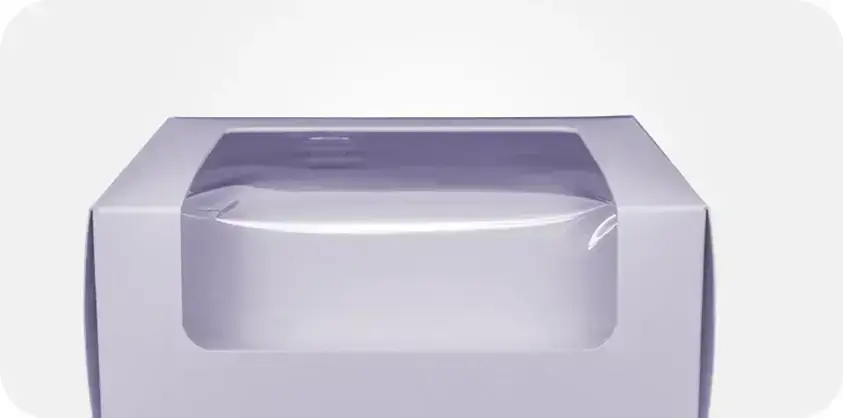 PET Window Patching
A method to apply a transparent plastic film covering the cut-out.
Frequently Asked Questions
Yes, we provide one-piece boxes made of UV-resistant materials to shield fragile or light-sensitive products from the sun's damaging rays. You need not worry about your sensitive products, as we can help you develop protective packaging. We offer specialized one-piece boxes with protective coatings. These coatings will protect your products from all kinds of risks due to sunlight or UV. We also add specialized coatings to keep risks due to water or moisture at bay. In this way, your sensitive products will be safe during transit and reach the hands of buyers without any damage.
Yes, to protect your belongings, we can construct one-piece boxes with integrated combination locks or other security measures. You can also get these boxes with magnetic closures that don't open easily. Besides that, we offer these boxes with lift-off or Velcro lids to ensure your products are safe inside. We can also make them resistant to opening for kids by adding special locking mechanisms. In this way, no one kid will be able to open the box to reach the product. We can also add tamper-evident seals if you require to make sure no unauthorized people access them. Hence, you can keep your products safe during transit.
Yes, to meet your needs, we can make one-piece boxes in almost any shape or style, including ones that resemble products or logos. For instance, you can request to get these boxes in creative shapes matching a product or your brand logo. However, the creation of these box shapes costs more as compared to common box shapes. You can also go for other creative box shapes, including hexagonal, gable boxes, pentagonal, heart-shaped boxes, and pillow-style boxes. You will also have the option of choosing any of these shapes in any desired size option to meet the requirements of your products.
Your Customer Journey Simplified
Customized orders can be scary to initiate. We keep the Process as simple as we can for your convenience!
Discuss Your Requirements

Quotation and Confirmation

Consultation and Design Work

Production and Delivery