Custom Sizes

Order custom-sized boxes to suit your needs perfectly.

Personalized

Discover personalized packaging exclusively for your needs.

Custom Style

Personalize your style with customizable packaging.

Free Design Support

Unlock free design support.

Free Shipping
Discounted Prices
High-quality custom ornament boxes are the best choice for protecting luxury ornaments. Their manufacturing materials are kraft, bux board, and corrugated, as they are sturdy enough to resist a range of pressures during transportation and storage. They help the business maintain adherence to environmental laws because they are eco-friendly. These materials are inexpensive since they are made from natural resources. Modern designs for custom ornament rigid boxes include pillow-style, round, pyramid-style, sleeve sliders, and others. They contain special inserts and placeholders depending on the size of the ornamental item.
Custom-printed ornament boxes include printed patterns, drawings, and graphics that correspond to the products. They can help with brand promotion because they have the printed brand message and logo. The majority of consumers choose contemporary printing methods to ensure high-quality printing. Customers' unboxing experiences are made better by interior embellishments like velvet lining or foam inserts. Barcodes and QR codes are also printed on these boxes. Customers scan these codes to obtain more information about the packed items and their makers. Various embellishments, such as coatings, foiling, and other techniques, are available to make them more eye-catching. Packaging with embossing and debossing has a raised or textured appearance.
To get a quick price quote, please submit this price request form after filling out your required specifications. Our sales representative will shortly get in contact with you.
Unlock the potential of your products with our unrivaled packaging solutions tailored to your industry and specific product needs.
Sample Price: $1.75 (Per Box)
| | |
| --- | --- |
| Dimensions | All custom sizes & shapes |
| Min.quantity | 50 Boxes ( Hardproof Sample Option Available ) |
| Default process | Die cutting, gluing, scoring, perforation |
| Printing | Cmyk, pms, no printing |
| Options | Custom window cut out, gold/silver foiling, embossing, raised ink, pvc sheet. |
| Turn around time | 10-12 business days , rush |
| Paper stock | 10pt to 28pt (60lb to 400lb) eco-friendly Kraft, e-flute corrugated, bux board, cardstock |
| Proof | Flat view, 3d mock-up, physical sampling (on Request) |
When it is up to add extra personality to one's precious ornaments. Ornament boxes almost always do the trick. The best thing about them. Is that you can get them in sustainable alternates. They come in special designs. That are specially to protect and preserve the ornaments during storage and transport. The ones that are made for ornament display. Have even more advancements in terms of display features and product safety. Like any other custom packaging style. They have no limit to their diametrical liberations. Embossing and debossing printing techniques further enhance their visibility. They look out of the world with metalized laminations. They can effectively house a brand's logo in any way that the brand may fancy. These boxes can have special features as well. Such as locks and labels. To further uplift their practicality.
Taking care of precious ornaments is one irritating task. But thanks to ornament boxes by customboxesonly.com, this worry is narrowed down to zero. It does not matter if you have the smallest and most easily losable collection to store. We still have a solution for you freshly out of our ideas oven. Here is what we do
Carefully planned ornament boxes.
Whether you want to store antique ornaments passed down through generations. Or keep new ones safe during a move. Our custom ornament boxes offer an excellent solution. That protects your prized possessions while showcasing your style. Customizing an ornament box allows you to create a tailored packaging solution. That perfectly fits your product's size and shape. This lends maximum protection during transportation and storage while minimizing the risk of damage.
Along with that, the liberty of customization lets you choose the material that suits both your budget and your purpose. For instance, if you are just starting out on a small business venture. It is quite fathomable that you will not want to put too much into your product's packaging costs. You can simply choose our less costly eco boxes. And we will make them in a way that will not give out your saving secret to your customers at all.
Multipurpose laminations.
Apart from material selection and dimensional freedom. We also offer freestyle lamination choices. If you fancy highlighting a certain area on your box. Our immaculate spot UV laminate will do this for you. If you want a glass-like finish on your packages. You can go for our smudge-free option. In the same way, if you want to enhance the finesse of your package or give it a subtle appearance. We have gloss and matte laminations for you to make a selection from.
Temperature resistant laminations are also available with us. If you have a certain type of jewel that stays best under certain temperatures. Yes, you can ask us to equip your box with a lamination that will let you maintain a certain temperature in your packaging.
Lavishly printed ornament boxes.
If anyone has ever undermined the force of a tactfully planned printed box. They have probably made the biggest error of their lives. Prints on the packages portray the face of the brand to potential customers. Their impact cannot be ignored at any cost.
No vendor or manufacturer can be present in front of all their potential purchasers all the time and everywhere. But their printed messages can. This is why printed ornament boxes are an absolute no-miss for any business that works in the field.
We make your box' printing your personal word of mouth with the help of impactful texts. We offer all the available fonts to further increase your text' worth. Many of us do not know the language of fonts. Thankfully we do! And this is why our designers make the best effort to suggest the most appropriate fonts for your purpose.
Eco inks:
Inks play a huge role in making your boxes sustainable or not. Do you adhere that they have the most harmful chemicals? We are sure and certain that many of you will not know that human contact with inks having chemicals can cause serious health issues. For this reason, our prized company has got its hands on eco inks that come with minimal chemical involvement. This makes our supreme products safe for human contact and also environmental decomposition. We also use plant based adhesives. As known by their name, they come from plants. Posing no threat to the safety and integrity of the world we live in.
Pricing and order placement.
We fathom how hard it can be to manage expenses in these times of turmoil. This is why we fabricate and plan our order costs around your budget liberations. Our retail products are competitively priced. And you can avail even more benefits by buying wholesale ornament boxes from us. You need not worry about the purchase quality when buying wholesale from us. Since each of our products is triple checked for quality. Before it sets out to reach our client's hands.
These are just some small and impactful ways through which customboxesonly.com tries to achieve hundred percent customer satisfaction. Our ornament boxes are just what the doctor orders to make your products an instant king of the market.
Food & Beverage Packaging
A water based coating that creates a semi gloss surface.
Food Safe Coating
A coating applied on the inner side of the box to make it food-safe.
Gloss Lamination
A thin layer of lamination that makes the box surface glossy.
Food & Beverage Packaging
A water based coating that creates a semi gloss surface.
Metallic Coating
A metallic layer of coating applied to give an extra shine to your box.
Pearlescent Coating
A decorative coating to give surface an extra shine.
Soft Touch Coating
A coating that produces smooth surface. Its considered a cheaper alternative to lamination.
UV Coating
UV-cured coating that can be done for spot and flood applications.
Matte Lamination
A thin lamination that gives the box a matte surface.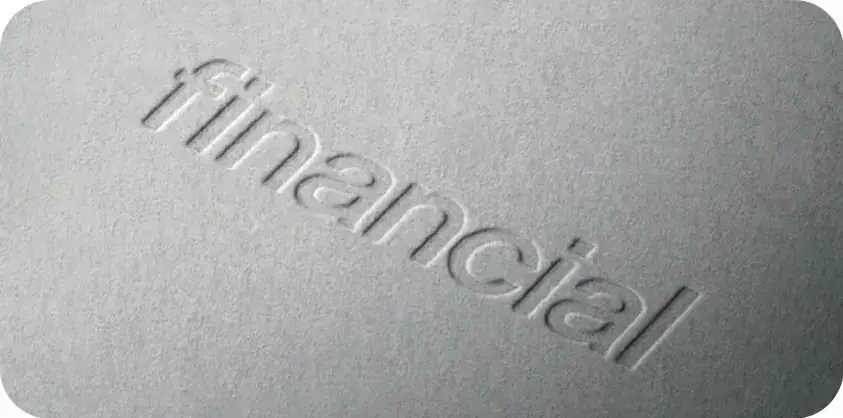 Embossing and Debossing
A process that creates a raised or recessed pattern on the surface.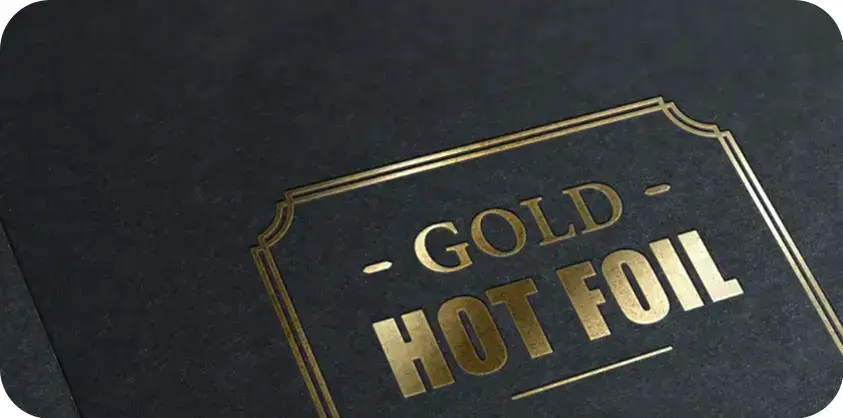 Metallic Foil Stamping
Hot foil transferred onto paper using stamping method.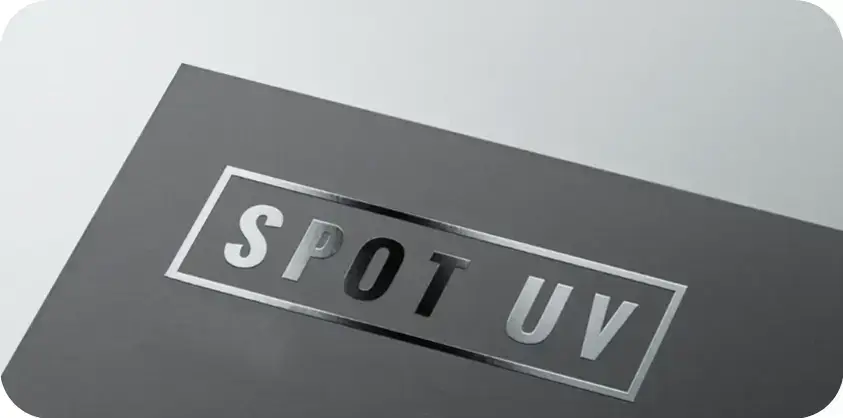 Spot UV
UV gloss coating cured on specific areas.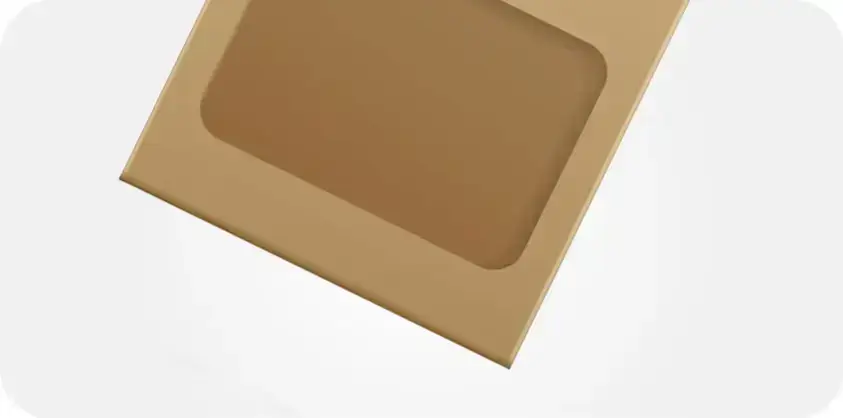 Window Cut-Out
A process where a cut-out is created on the box.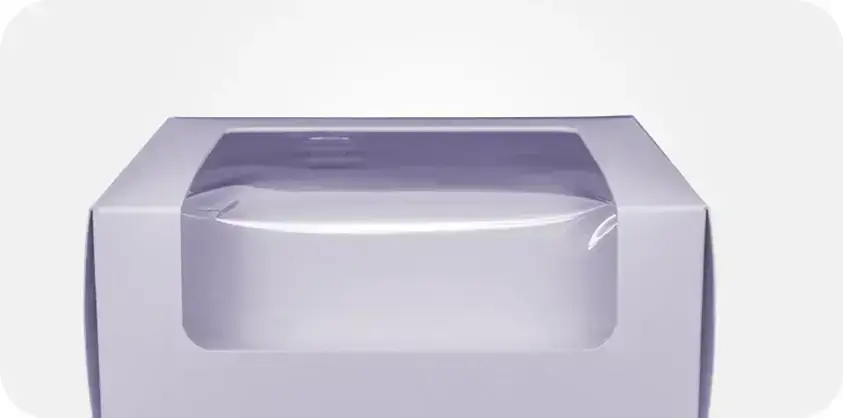 PET Window Patching
A method to apply a transparent plastic film covering the cut-out.
Frequently Asked Questions
Custom ornament boxes are expertly crafted for storing and displaying delicate seasonal decorations. They're popular since they protect and look good. Rigid and durable cardboard material protects ornaments from potential damage during shipment or use. They're also perfect for gifts and holiday decor because their customization design makes them decorative. Ornament boxes not only protect your favorite decorations but also enhance their appearance and add elegance to your wedding celebrations. Their adaptability, convenience, and attractiveness make them popular for Christmas packing. These boxes have a longer lifespan, and customers can reuse them to keep the decorations back for next seasons. All these reasons make these boxes a great solution to use for home decorations and gifting.
Of course, you have complete control over your own custom boxes. To increase their visual appeal, you can combine a number of your own graphics, branding elements, or wall decorations. We can help you make the boxes with different types of decorations inside them a fascinating experience for customers. Whether you add festive colors, heartwarming holiday wishes, or prominently display your company name to make the boxes more appealing and memorable, these elements make the boxes more appealing and memorable. Such types of custom ornament boxes would make the holiday preparations a lot of fun for the customers. People love showing their ornaments to the world over social media, and these decorations featuring your packaging would help you with promotional stuff.
These Customized boxes work well for storing items for a long time. They protect ornaments from dust, rain, and other hazards. With proper construction and safety measures, decorations will last longer and be more durable. The option exists to add additional security features by connecting individual inserts or dividers. These features keep ornaments apart, preventing scratches and damage during storage. You can enjoy your favorite ornaments year after year with custom ornament boxes, which preserve them perfectly. This practical and unique approach is essential for any home decoration plan.
Your Customer Journey Simplified
Customized orders can be scary to initiate. We keep the Process as simple as we can for your convenience!
Discuss Your Requirements

Quotation and Confirmation

Consultation and Design Work

Production and Delivery