Custom Sizes

Order custom-sized boxes to suit your needs perfectly.

Personalized

Discover personalized packaging exclusively for your needs.

Custom Style

Personalize your style with customizable packaging.

Free Design Support

Unlock free design support.

Free Shipping
Discounted Prices
Custom candy boxes have pertinent printing components to draw in target customers. Their relevant graphics and imagery enhance their appeal and attract target buyers. They have the company's name and logo printed on them. There are drawings, barcodes or QR codes, and written textual information. These printing components have a significant impact on clients' purchase choices. Custom rigid candy boxes come with bespoke inserts, internal velvet lining, foam inserts, or several compartments. These accessories are crucial for stunning product presentation and a fantastic unboxing experience.
They also have custom-designed die-cut windows in order to allow customers to examine the product without opening the package. Dust and other pollutants cannot enter custom candy boxes with lids. Velcro lids or magnet closures maintain the safety of candies in these boxes during shipping. Embossing and debossing are excellent techniques to give them a raised or textured effect. These boxes can look more opulent by using silver or gold foiling, matte or gloss finish, or other finishing options. Most consumers use recyclable and regenerative materials in their manufacturing. They don't harm the environment in any negative ways. Due to their strength and greater durability, they play a crucial role in the protection of items.
To get a quick price quote, please submit this price request form after filling out your required specifications. Our sales representative will shortly get in contact with you.
Unlock the potential of your products with our unrivaled packaging solutions tailored to your industry and specific product needs.
Sample Price: $1.75 (Per Box)
| | |
| --- | --- |
| Dimensions | All custom sizes & shapes |
| Min.quantity | 50 Boxes ( Hardproof Sample Option Available ) |
| Default process | Die cutting, gluing, scoring, perforation |
| Printing | Cmyk, pms, no printing |
| Options | Custom window cut out, gold/silver foiling, embossing, raised ink, pvc sheet. |
| Turn around time | 10-12 business days , rush |
| Paper stock | 10pt to 28pt (60lb to 400lb) eco-friendly Kraft, e-flute corrugated, bux board, cardstock |
| Proof | Flat view, 3d mock-up, physical sampling (on Request) |
Candy Box
A candy box is a great way to excite guests about your wedding or party. They're also a great way to keep your guests busy while you finish getting ready!
These boxes can be utilized for many different types of occasions, not just weddings and parties. You can use them for birthdays, baby showers, graduation parties, and more. The possibilities are too many.
These boxes are there to give people something special to remember your event by. This can be like a little plaything or trinket, but they commonly contain candy or other sweets.
A candy box is an inexpensive way to package party treats for your guests. They're also an excellent way to add extra color and flair to your event. But the right box matters. And we are here for that.
Our boxes come in different sizes, from candy to jewelry, to small gifts like ring pops or even mini lipsticks.
In addition to the shape, we offer a variety of colors that match our other products. So you can coordinate everything from the color scheme of your wedding decor to the colors of your cake.
The idea is that when people go home from your event, they'll pull out their custom candy box and enjoy whatever treat is inside. This will help keep their memories of your event fresh and exciting, even after it has passed!
If you decide to use these boxes at your event, make sure that you contact customboxesonly.com.
A candy box that will allow you to personalize your gifts
What could be more satisfying than receiving a custom gift?
How about receiving a gift in its own printed candy box?
We know your friends and family deserve the best, and we have what they need at an excellent price. We offer a range of boxes allowing you to personalize your gifts easily. Whether it's a birthday, baby shower, or wedding shower—we've got packages for every occasion.
Also, our packages come in various sizes and types, so you can pick one that fits your needs perfectly. And if you need help choosing between our many options, don't worry—our customer service team is always there to aid you in finding the perfect match for your event.
An Eco-friendly and recyclable candy box
You've got a big event coming up. You have so many errands to do, and you must make sure or ensure that everything is up to the mark.
One thing that you can remember is your candy packaging. They will be the first thing people see in your event space. And if they're not nice, clean, and cool—they can turn off potential attendees before they even experience the rest of your event!
That's why we make eco-friendly packaging that is perfect or great for any event, big or small!
Affordability and reliability are our Trademarks.
Our wholesale candy box is as affordable and reliable as possible.
Because we need you to have the best experience, we work hard to ensure our boxes last for years. That's why we use only top-quality materials that last. And we pay good attention to every detail from start to finish.
We also ensure that our custom cardboard boxes are effortless and clean. So that you can spend a shorter time worrying about how they work and more time enjoying your event.
We're all about easy shipping.
If you've ever ordered something online, you know that shipping can be a nightmare. It's hard to know how much to pay and how long it will take for your order to arrive. And whether or not it will get lost in transit.
That's why we make things as simple as possible for you. We offer a nice rate shipping on all orders. And we'll even ship within five to six business days if you need something! We would never want anything getting in the way of an awesome party—or a great gift.
Reasons to choose us
A box is the best way to celebrate a special occasion. With us, you can create cardboard boxes that match your theme or the event or create unique ones!
Why should you prefer us over other companies? Here are some reasons:
We offer a combination of shapes, sizes, and materials for your custom made boxes. You can choose from square, rectangular, and round shapes and paperboard, cardboard, or kraft material.
You can choose from an expansive range of colors for your custom printed boxes. We have over 20 color options available to acquire the exact color scheme you want for your event.
Our printing process is environmentally friendly! We use soy ink for all our printing needs and only print on eco-paper products. This suggests that not only will your product look wonderful. But it will also help reduce waste in our environment!
Conclusion
A candy box is a perfect way to make your event extra special, and we can't wait to see how you use them. Customboxesonly.com is all about making your event special. Contact us today to get a quote.
Food & Beverage Packaging
A water based coating that creates a semi gloss surface.
Food Safe Coating
A coating applied on the inner side of the box to make it food-safe.
Gloss Lamination
A thin layer of lamination that makes the box surface glossy.
Food & Beverage Packaging
A water based coating that creates a semi gloss surface.
Metallic Coating
A metallic layer of coating applied to give an extra shine to your box.
Pearlescent Coating
A decorative coating to give surface an extra shine.
Soft Touch Coating
A coating that produces smooth surface. Its considered a cheaper alternative to lamination.
UV Coating
UV-cured coating that can be done for spot and flood applications.
Matte Lamination
A thin lamination that gives the box a matte surface.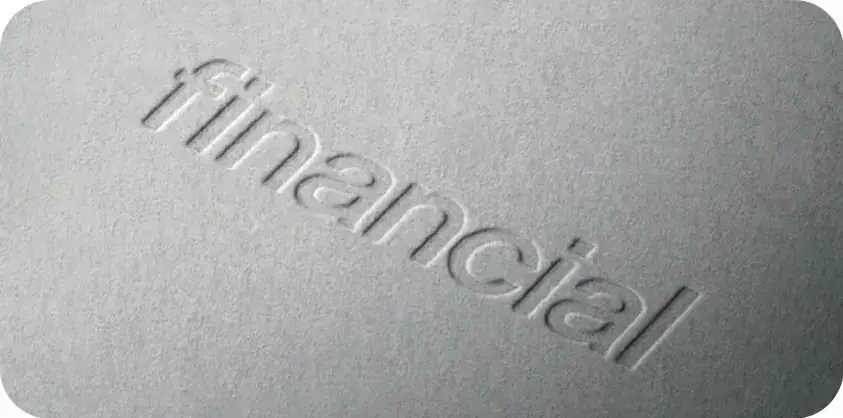 Embossing and Debossing
A process that creates a raised or recessed pattern on the surface.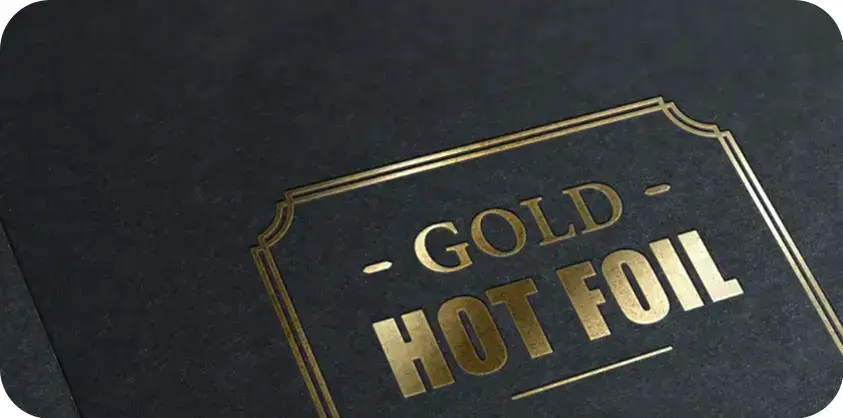 Metallic Foil Stamping
Hot foil transferred onto paper using stamping method.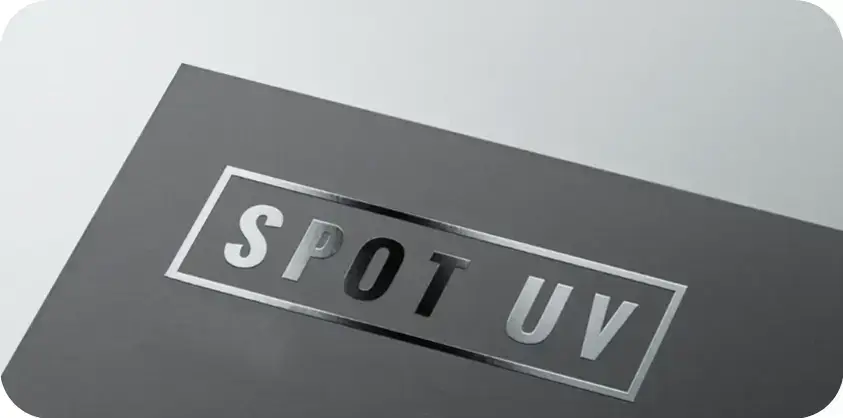 Spot UV
UV gloss coating cured on specific areas.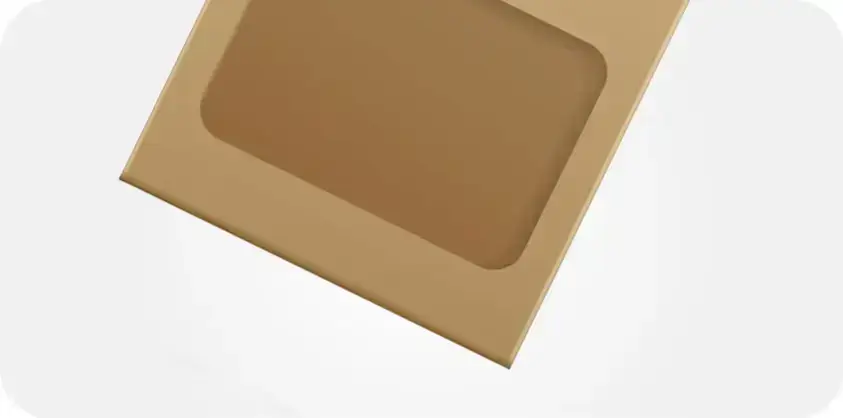 Window Cut-Out
A process where a cut-out is created on the box.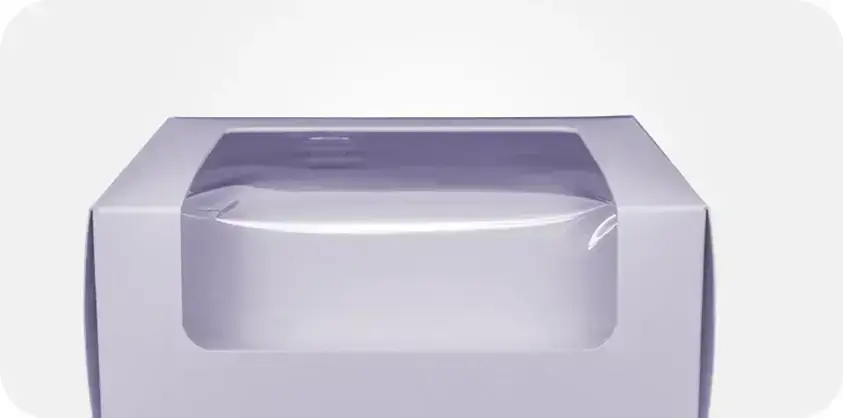 PET Window Patching
A method to apply a transparent plastic film covering the cut-out.
Frequently Asked Questions
Custom candy boxes provide a fun way to add colorful and brilliant colors to the joy of candies. You can reflect the vivacity and sweetness of the candy within by choosing a bold color scheme. Bright, eye-catching hues not only improve the packaging's aesthetic appeal but also immediately elicit excitement and joy from anyone receiving or opening the box. You can also decide to include the brand colors in the theme of the design to make it easy for customers to identify the brand products. The ease of including the desired colors would also allow you to select some colors in the custom candy packaging that are highly appetizing.
Creating quirky themes for custom candy boxes for special events such as birthdays and holidays may be a creative task. Consider including festive images, patterns, or seasonal aspects that correspond to the event's theme. Themes can range from birthday balloons and cakes to holiday patterns such as snowflakes or hearts. For example, you can add the angry Halloween characters in the design of this packaging to make it thematic. It would make your candy boxes more than just packaging as they would become a fun part of the celebration. Customizing these boxes in whimsical and theme designs would also make your brand distinctive from its rivals.
Custom candy boxes can surprise and interest customers with scratch-off sections or secret messages. These factors make unboxing the sweet and delicious sweets memorable and participatory by adding interest and fun. You can conceal unique offers like adding extra candy and personalized messages in the design of candy packaging. It will establish a sweet brand and customer relationship that would build long-term loyalty. Adding the scratch-off sections hiding discount codes or any other message is perfect to make the promotional offers more convincing. The eco-friendly latex inks are commonly used for this purpose to create the scratch-off sections.
Your Customer Journey Simplified
Customized orders can be scary to initiate. We keep the Process as simple as we can for your convenience!
Discuss Your Requirements

Quotation and Confirmation

Consultation and Design Work

Production and Delivery