Custom Sizes

Order custom-sized boxes to suit your needs perfectly.

Personalized

Discover personalized packaging exclusively for your needs.

Custom Style

Personalize your style with customizable packaging.

Free Design Support

Unlock free design support.

Free Shipping
Discounted Prices
Custom double wall tuck front boxes are famous for their durable build and practical layout. These boxes use two thick layers of robust corrugated cardboard to increase strength and protect the packaged items. The box's front panel has a tuck closure that can fold inward to tightly enclose the box. They are available in a range of sizes to meet the needs of various products. The product's size and form are considered when designing the box inserts. A few consumers select custom double wall tuck front boxes with lids. Their magnetic or Velcro closures serve to shield the products from dust and microorganisms.
Custom printed double wall tuck front boxes provide important brand and product information. Their printed graphics and images are highly crucial for business promotion and boosting product worth. They are essential for making a given brand's items stand out in stores due to their striking color choices. Modern printing methods create high-quality printed boxes, including offset printing, lithography, and others. Embossing and debossing are two common methods for giving these boxes a raised or textured feel. Some consumers pick coatings, PVC, raised ink, silver or gold foiling, and other embellishments to give their box a touch of luxury.
To get a quick price quote, please submit this price request form after filling out your required specifications. Our sales representative will shortly get in contact with you.
Unlock the potential of your products with our unrivaled packaging solutions tailored to your industry and specific product needs.
Sample Price: $1.75 (Per Box)
| | |
| --- | --- |
| Dimensions | All custom sizes & shapes |
| Min.quantity | 50 Boxes ( Hardproof Sample Option Available ) |
| Default process | Die cutting, gluing, scoring, perforation |
| Printing | Cmyk, pms, no printing |
| Options | Custom window cut out, gold/silver foiling, embossing, raised ink, pvc sheet. |
| Turn around time | 10-12 business days , rush |
| Paper stock | 10pt to 28pt (60lb to 400lb) eco-friendly Kraft, e-flute corrugated, bux board, cardstock |
| Proof | Flat view, 3d mock-up, physical sampling (on Request) |
Double Wall Tuck Front Boxes
Description: Double-wall tuck-front boxes are different from those boxes that have sides that are stuck together with glue or another type of adhesive. At the end of the front panel or side of this box, there are two cherry locks. These cherry locks keep products safe. Not only do these packages have locks on both sides, but they are also very strong and durable because they are made of thick paper. There is no glue on these double-walled tuck-end boxes. Rolling the side pieces gives the package its final shape. With dust flaps and cherry locks, it has the most unique design. You can also get this packaging with relevant printed content. Several finishing options enhance their catchiness.
Different companies should choose the perfect double wall tuck front boxes. We produce this packaging from high-end materials. They draw attention because of the way they seem. Their enticing features can help in grasping the attention of a lot of people.
Double wall tucks front boxes with stunning printing.
Unique product packaging can increase a company's customer base. Therefore, every company strives to create packaging that is distinctive. We produce custom boxes that have the features you require. They are available with images of the products printed on them. Customers may learn crucial information from their printed content. They can leave a good initial impression because of their fashionable shapes. They may also bear the brand's logo and name. These boxes can also advertise the company and the services it provides. Their printing's high quality can increase the value of your products. We use modern printing techniques like laser printing, flexography, and others. Different printing techniques can have different features and costs. We also use soy-based and water-based inks for their printing. Our oil-based inks, CMYK, PMS, and fluorescent color inks can produce excellent results.
Various shapes and sizes
Customers are in charge of deciding what kinds of packaging to use. We take this action because we provide free design assistance. This service aids you in giving your products a distinctive appearance with some flair. You can purchase packaging with flip-open or fold-down lids. Additionally, we have the hippest and most fashionable box shapes with custom-shaped windows. They are the ones who persuade people to buy your products. Depending on your needs, you can get these boxes in a wide range of desired sizes and shapes. There are a variety of shapes available, including round, square, rectangle, hexagon, pentagon, sleeve slider, and more. www.customboxesonly.com can also create packaging with ribbon handles and airtight lids. You can also have the option of having this packaging with custom inserts and placeholders. These add-ons help to improve the presentation of your products.
Excellent surface finishing and add-ons
Product boxes should come with important printed content. They ought to come with printed images, significant text, or drawings. These printing elements may catch the attention of buyers. We can also use modern finishing options. For instance, you can get a box with a matte coating to give it diffused sheen. We can add gloss coating for a shinier appeal. We also offer packaging with silver or gold foiling. It is the best method of giving a box metal-like appearance. We offer aqueous coating, waterproof coating, and silk lamination. Similarly, you can request our team to embellish a box with smudge-free, raised ink, and other techniques. We can use embossing, debossing, hot foil stamping, and cold foil stamping. These are important tricks to imprint the logo of a company. Hence, they can help to give a lux touch to your packaging.
High-quality paper stock to manufacture double wall tuck front boxes.
The packaging has to be sturdy so that it can keep the encased objects safe during shipping. We use stronger and more durable paper stock. For instance, our paper stocks include brown, black, and white kraft. Other options include textured or metallic paper, cardboard, and bux board. They come in variable thicknesses ranging from 10pt to 28pt. We can use any thickness according to the demands of our clients. These materials are also eco-friendly and long-lasting.
Why choose us?
For our customers, we have started a lot of exclusive features. One of our most popular services is free shipping inside the country. We also make international shipping of items simple and affordable. We offer our clients complimentary design assistance. They have the free choice to use this option to select the ideal packaging design. Two more of our complimentary services are "No die-cut charges" and "No plate charges." These exclusive services may result in cost savings for our customers. Our clients can also reach our team to discuss details about double wall tuck front boxes. We can also provide the most accurate quotes without any extra cost. www.customboxesonly.com has made the best name in the market due to these exclusive services.
Food & Beverage Packaging
A water based coating that creates a semi gloss surface.
Food Safe Coating
A coating applied on the inner side of the box to make it food-safe.
Gloss Lamination
A thin layer of lamination that makes the box surface glossy.
Food & Beverage Packaging
A water based coating that creates a semi gloss surface.
Metallic Coating
A metallic layer of coating applied to give an extra shine to your box.
Pearlescent Coating
A decorative coating to give surface an extra shine.
Soft Touch Coating
A coating that produces smooth surface. Its considered a cheaper alternative to lamination.
UV Coating
UV-cured coating that can be done for spot and flood applications.
Matte Lamination
A thin lamination that gives the box a matte surface.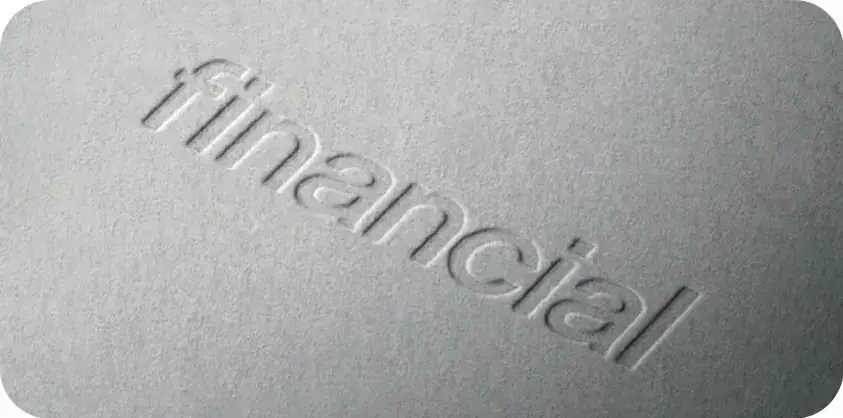 Embossing and Debossing
A process that creates a raised or recessed pattern on the surface.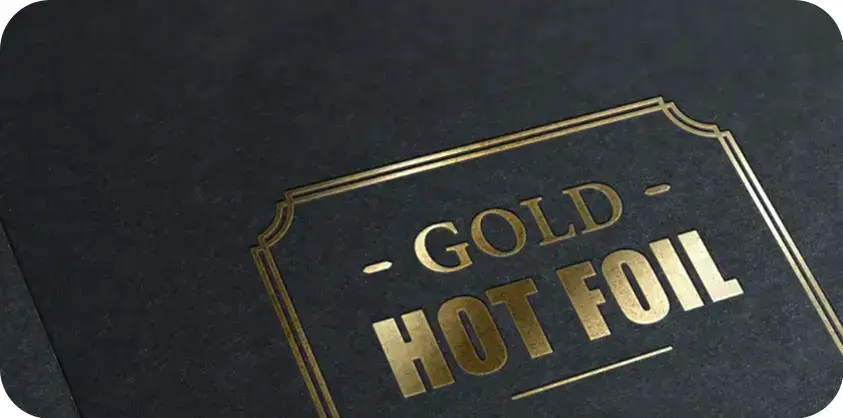 Metallic Foil Stamping
Hot foil transferred onto paper using stamping method.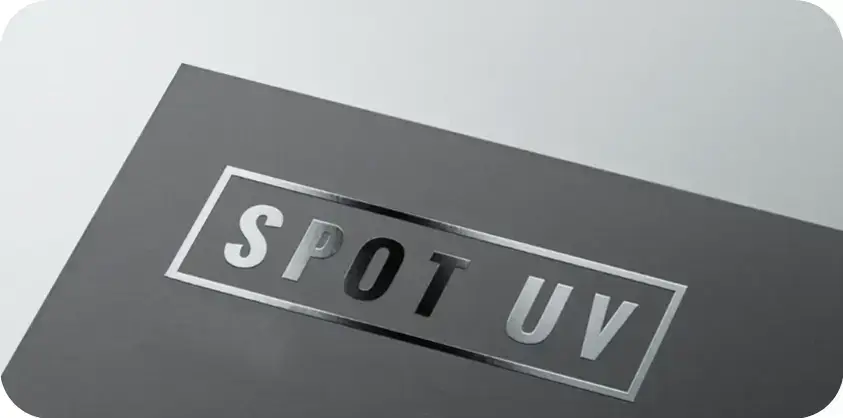 Spot UV
UV gloss coating cured on specific areas.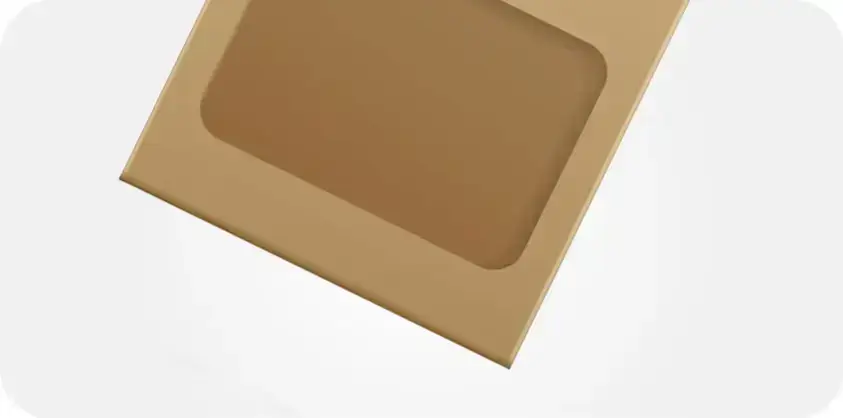 Window Cut-Out
A process where a cut-out is created on the box.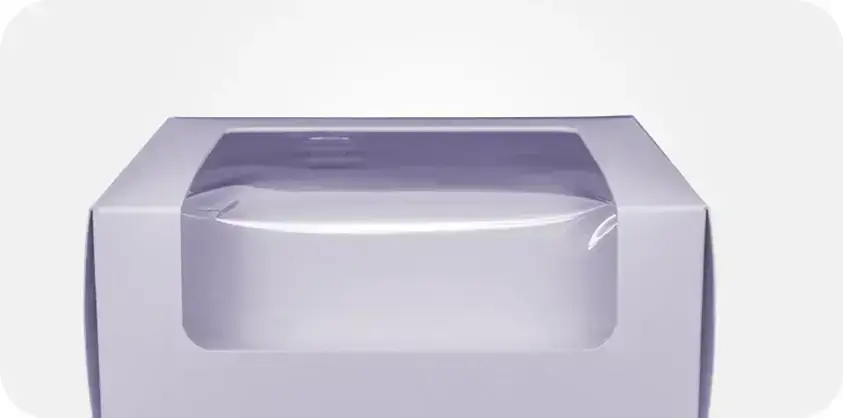 PET Window Patching
A method to apply a transparent plastic film covering the cut-out.
Frequently Asked Questions
Custom double-wall tuck front boxes are famous for having outstanding structural stability. You can use them to package high-quality and heavyweight items. They are perfect for heavier or more delicate products because of the two layers of corrugated material on the front and back panels. These added layers make them resistant to various risks due to bumps and jolts. However, standard packaging doesn't come with double layers, due to which it may not be as good for heavyweight items as double wall tuck front boxes are. Besides that, some users can go for extra safety measures to make their double wall boxes stronger for better safety of the packaged items.
Even though these boxes are robust and stronger, it is advised to transport fragile items with extra padding or protective materials. For instance, you can go for boxes with custom inserts and foam padding. These add-ons will let you arrange your delicate items in a secure manner. They will fit your products snugly and prevent them from escaping the box, as they will not be able to move freely. Hence, although the exterior of double wall tuck front boxes is sturdy, sufficient padding is still needed inside for optimal protection. You also need to print warning labels for shipment companies to handle the packaged items carefully.
Yes, you can get custom double wall tuck front boxes with UV protection. You can get them with UV-blocking coatings to prevent UV rays from harming the products inside. We may also use UV-resistant inks for their printing as these inks can resist UV fading and degeneration. You can also go for double wall tuck front packaging with laminated layers to block UV radiation from reaching the packaged items. Besides that, if you need to make your products visible, we can design boxes with tinted or UV-resistant windows to reduce UV exposure while displaying products. You can also consider packing with metalized films or layers as these films reflect UV light and protect items.
Your Customer Journey Simplified
Customized orders can be scary to initiate. We keep the Process as simple as we can for your convenience!
Discuss Your Requirements

Quotation and Confirmation

Consultation and Design Work

Production and Delivery