Custom Sizes

Order custom-sized boxes to suit your needs perfectly.

Personalized

Discover personalized packaging exclusively for your needs.

Custom Style

Personalize your style with customizable packaging.

Free Design Support

Unlock free design support.

Free Shipping
Discounted Prices
Custom chocolate boxes are essential to attract potential customers' attention when displaying products in retail spaces. Their most popular box designs are square, rectangular, circular, and cubic. The shapes include pillow-style, hexagonal, pentagonal, pyramidal, and others. Each box style is available in a variety of sizes depending on the chocolate being packaged within. Custom rigid chocolate boxes have custom-shaped inserts and multiple segments to arrange the products neatly. Magnetic or Velcro closures are used to protect the products from air pollutants. They also come with die-cut windows so that buyers can see the packaged chocolates without opening the box. Their die-cut handles make their carriage easier.
Custom-printed chocolate boxes come with the brand's information and logo. There are text, pictures, and graphics to represent the packaged products. The trendy fonts and vibrant font colors increase their appeal. Some consumers embellish them with printed stickers, ribbons, and bows. Due to several finishing options, these boxes have a lux touch, including debossing, velvet coating, embossing, PVC, raised ink, and others. Their production materials, including Kraft, bux board, and others, are sturdy and bending-resistant. They are renewable and recyclable. They are ideal for making inexpensive boxes for small enterprises because of their cheaper cost.
To get a quick price quote, please submit this price request form after filling out your required specifications. Our sales representative will shortly get in contact with you.
Unlock the potential of your products with our unrivaled packaging solutions tailored to your industry and specific product needs.
Sample Price: $1.75 (Per Box)
| | |
| --- | --- |
| Dimensions | All custom sizes & shapes |
| Min.quantity | 50 Boxes ( Hardproof Sample Option Available ) |
| Default process | Die cutting, gluing, scoring, perforation |
| Printing | Cmyk, pms, no printing |
| Options | Custom window cut out, gold/silver foiling, embossing, raised ink, pvc sheet. |
| Turn around time | 10-12 business days , rush |
| Paper stock | 10pt to 28pt (60lb to 400lb) eco-friendly Kraft, e-flute corrugated, bux board, cardstock |
| Proof | Flat view, 3d mock-up, physical sampling (on Request) |
Chocolate boxes
The primary purpose of a chocolate box. This is to keep your chocolates safe during transportation or storage. They are built with special structural design features. Such as dividers or inserts and padding. That help prevents damage from movement or impact. Moreover, they also serve as an excellent marketing tool for businesses. Because they can be customized with branding elements. Such as logos or graphics and colors that enhance brand recognition. Another advantage of using them is their eco-friendliness. Unlike plastic packaging options which take thousands of years to decompose. These boxes are easily recyclable - making them an environmentally conscious choice. Investing in high-quality chocolate boxes. Ensures not only the well-being but also the presentation of your chocolates. Ultimately leading to satisfied customers who will continue supporting your business.
Attention all chocolate lovers! Do you know what's better than a box of chocolates? A beautifully crafted chocolate box to hold them in. Not only do these boxes add an extra layer of elegance to your delicious treats. But they also barrier them from damage and preserve their freshness. But where can you find the best chocolate boxes? Look no further than customboxesonly.com. Here we will discuss why one has to use these boxes. And why we are the top providers for all your chocolaty needs. So sit back, relax, and let's dive into the world of exquisite chocolate packaging.
The benefits of chocolate boxes
They come with many benefits. That makes them the ideal packaging solution for chocolates. For starters, cardboard is lightweight and easy to handle. Making it perfect for shipping or carrying around. This makes it a fit option for businesses that need to ship their products over long distances. Another positive is that they are environmentally friendly. Cardboard can be easily recycled and reused. This means that you don't have to worry about harming the environment by using these types of boxes. Besides being eco-friendly. They also provide excellent protection for your chocolates during transportation or storage. The sturdy construction of these boxes ensures. That your chocolates will arrive at their destination. In perfect condition without any damage or melting.
Furthermore, cardboard can be customized according to your specific needs. You can choose from a range of sizes, shapes, and designs depending on the type of chocolates you want to package. This allows you to create unique packaging solutions. That stands out on store shelves and attracts customers' attention. Purchasing wholesale chocolate boxes is an affordable option. Compared to other packaging resources such as plastic or metal. They are cost-effective yet still offer high-quality protection. For your products while maintaining an attractive appearance.
Diversly printed chocolate boxes.
Our company uses the latest digital and offset printing technologies. To ensure that our clients receive pristine, professional-looking results every time. We offer a variety of printing options. Including full-color CMYK and PMS (Pantone Matching System). Spot UV coating, embossing, debossing, and foil stamping. Additionally, customers can choose from a wide range of paper stocks. With varying degrees of thickness and texture to suit their specific needs. This means that behindhand whether you need your logo or design. Printed in vibrant colors or elegant metallic foil accents. On your chocolate box packaging. Our capable company has got you covered.
Why us?
When it comes to buying custom chocolate boxes. There are disparate options available in the market. You can find them at physical stores or online retailers. But not all provide the same quality and customization options as customboxesonly.com. Physical stores may offer a limited range of designs and sizes. That may not fit your specific needs. Omit, online retailers, can be a bit overwhelming. With their vast selection of products. When choosing where to buy your printed chocolate boxes, reputation is one thing to contemplate. Look for reviews and testaments from previous customers. To ensure you're getting high-quality products and excellent customer service.
Customboxesonly.com stands out with its exceptional track record. In providing customized fixes for businesses of all sizes. We have years of wisdom in creating unique packaging designs. That meets each client's requirements while maintaining affordability. Moreover, we offer free shipping services within the USA on orders. So if you want top-notch boxes. Delivered straight to your doorstep without breaking the bank. You have hit the right website.
conclusion
customboxesonly.com is the ideal place. To acquire your chocolate boxes at an affordable price. With our wide selection and exceptional customer service. This platform has all the packaging solutions you need. To keep your chocolates fresh and secure. Contact us now and get ready to make a lasting impression. With professional-grade packaging!
Food & Beverage Packaging
A water based coating that creates a semi gloss surface.
Food Safe Coating
A coating applied on the inner side of the box to make it food-safe.
Gloss Lamination
A thin layer of lamination that makes the box surface glossy.
Food & Beverage Packaging
A water based coating that creates a semi gloss surface.
Metallic Coating
A metallic layer of coating applied to give an extra shine to your box.
Pearlescent Coating
A decorative coating to give surface an extra shine.
Soft Touch Coating
A coating that produces smooth surface. Its considered a cheaper alternative to lamination.
UV Coating
UV-cured coating that can be done for spot and flood applications.
Matte Lamination
A thin lamination that gives the box a matte surface.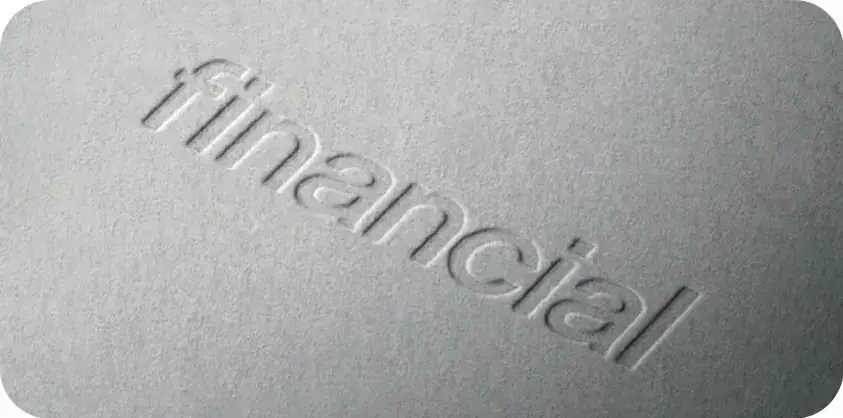 Embossing and Debossing
A process that creates a raised or recessed pattern on the surface.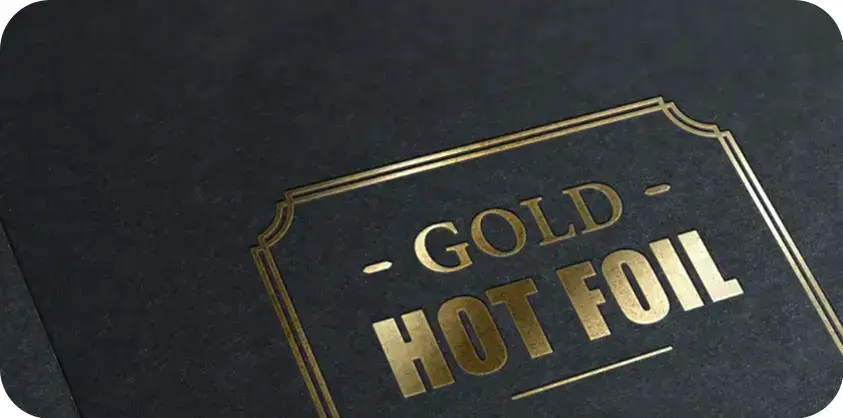 Metallic Foil Stamping
Hot foil transferred onto paper using stamping method.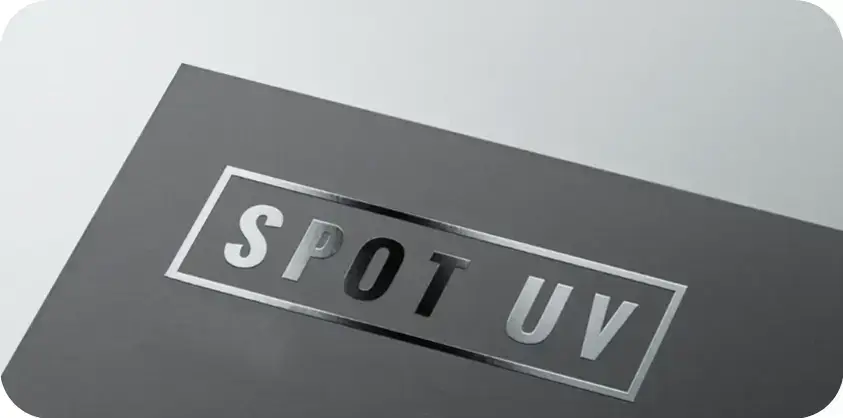 Spot UV
UV gloss coating cured on specific areas.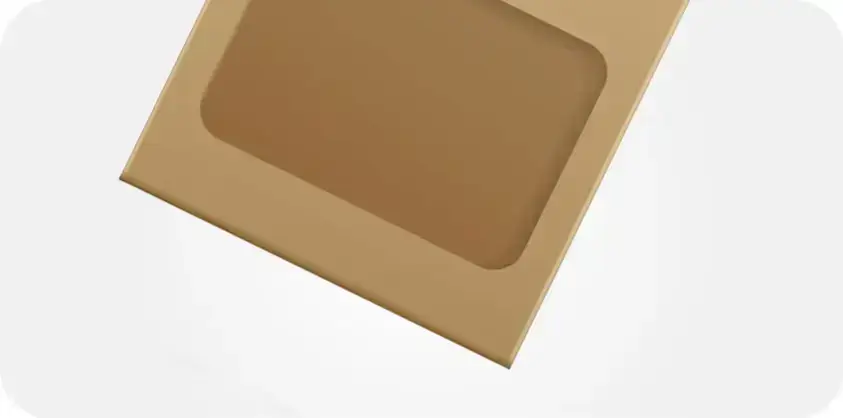 Window Cut-Out
A process where a cut-out is created on the box.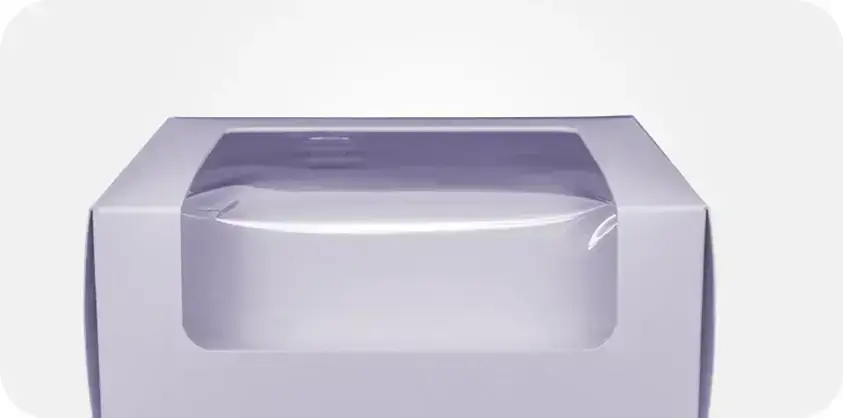 PET Window Patching
A method to apply a transparent plastic film covering the cut-out.
Frequently Asked Questions
Chocolates are a sensitive and delicate sweet treat that requires taking adequate precautionary measures for their safety. Consider using insulating materials and combining temperature-controlled Custom chocolate boxes to preserve chocolates at the correct temperature and humidity. This ensures that the quality of the chocolates is maintained during transportation and storage. Moreover, choosing a secure design that hinders dust and other influencing factors is also necessary. The use of thick packaging walls is also necessary to protect the texture and shape of the chocolates and provide buyers with the best chocolate-eating experience.
Considering the importance of unboxing, we offer numerous engaging unboxing techniques to implement in custom chocolate boxes. Magnetic closures with embossed textures and personalized phrases are only a few examples of design features that can be added to make opening them memorable. These design elements heighten the excitement and anticipation of enjoying the chocolates within. Similarly, you can get the white chocolate boxes in a sliding drawer packaging design to make the unboxing even more fascinating. Another creative unboxing style for mouthwatering chocolates is using a separable lid enclosed with ribbons to give it a gift look.
Getting two advantages with a single technique is the dream of every business entity. It also lowers the packaging production costs and resources needed to influence customers. A way you can merge safety and aesthetics in the custom chocolate boxes is the placement of the cardboard dividers inside the boxes. It is perfect for the chocolate that comes in several similar pieces and is commonly used for gifting purposes. You can place every piece of chocolate separately in the compartments. It would protect them from losing their shape by colliding with each other and also looks quite mesmerizing. Similarly, the use of base-only chocolate boxes with inserts without any dividers is also perfect for all types of chocolate bars.
Your Customer Journey Simplified
Customized orders can be scary to initiate. We keep the Process as simple as we can for your convenience!
Discuss Your Requirements

Quotation and Confirmation

Consultation and Design Work

Production and Delivery