Custom Sizes

Order custom-sized boxes to suit your needs perfectly.

Personalized

Discover personalized packaging exclusively for your needs.

Custom Style

Personalize your style with customizable packaging.

Free Design Support

Unlock free design support.

Free Shipping
Discounted Prices
Custom display boxes are crucial to present products in retail outlets to grab the attention of target buyers. Their popular styles include rectangular, round, square, and cubic boxes. They are hexagonal, pentagonal, trapezoidal, pyramidal, pillow-style, tent, floor, and custom countertop display boxes. Each box style comes in various sizes according to the product to be packaged inside. Their colors also represent the company and look brilliant to attract more buyers. They have customized inserts, dividers, and multiple sections to arrange products nicely inside custom floor display boxes. Transparent boxes to display items come with Velcro or magnetic closures to keep the products safe from atmospheric contaminants.
Custom-printed display boxes come with the details of the brand and its logo. There are also product-related graphics, images, and textual content. Stylish fonts and eye-catching font colors increase the charm of these boxes when they are present in stores. Some consumers decorate them by using printed stickers, ribbons, and bows. Various finishing options such as debossing, velvet coating, embossing, PVC, raised ink, and others give a luxurious touch to these boxes. Their manufacturing materials, including Kraft, bux board, and others, are durable and resistant to bending. They are also recyclable and renewable. Their lower cost makes them perfect for manufacturing low-cost boxes for small businesses.
To get a quick price quote, please submit this price request form after filling out your required specifications. Our sales representative will shortly get in contact with you.
Unlock the potential of your products with our unrivaled packaging solutions tailored to your industry and specific product needs.
Sample Price: $1.75 (Per Box)
| | |
| --- | --- |
| Dimensions | All custom sizes & shapes |
| Min.quantity | 50 Boxes ( Hardproof Sample Option Available ) |
| Default process | Die cutting, gluing, scoring, perforation |
| Printing | Cmyk, pms, no printing |
| Options | Custom window cut out, gold/silver foiling, embossing, raised ink, pvc sheet. |
| Turn around time | 10-12 business days , rush |
| Paper stock | 10pt to 28pt (60lb to 400lb) eco-friendly Kraft, e-flute corrugated, bux board, cardstock |
| Proof | Flat view, 3d mock-up, physical sampling (on Request) |
Display boxes are containers made of various materials. They come in changed shapes and sizes. To suit the requirements of a comprehensive range of products. Their main purpose is to showcase products. In an organized and visually appealing way. These boxes can be custom according to specific needs. From adding logos to choosing colors that match your brand's identity. Moreover, some boxes can have compartments for better storage and organization of items.
One great advantage of using them is that they help attract potential customers' attention. By making it straightforward for them to see what you're selling. For instance, if you operate a bakery business. Displaying your baked goods on custom-made boxes. Will make them look more tempting and appetizing than just placing them on a plain shelf or counter.
These boxes are versatile tools that can enhance the presentation strategy of any business. While also providing practical benefits. Such as improved organization and increased sales opportunities.
Are you looking to showcase your commodities in a visually appealing and attention-grabbing way? Look no further than display boxes! These boxes are an excellent tool for any business. That is looking to elevate their branding game and stand out from the competition. Not only do they dish an attractive way to present your products. But they also offer many other positives that can help boost and upscale sales and increase brand awareness. See how www.customboxesonly.com can help if you want to take your product presentation strategy up a notch!
The Benefits of Display Boxes
They are an excellent and wow way to showcase products and boost sales. They offer several benefits. Such as enhancing the appearance of a product. Providing protection from damage and theft. And increasing brand recognition.
By using custom display boxes, businesses can create a unique look. That stands out on shelves or in displays. This helps draw attention to their products and increase visibility in crowded marketplaces.
In addition to being visually appealing. They also provide protection for fragile or delicate items. Items like glassware or electronics need extra care during transport or storage. These boxes can protect them from damage while still allowing them to be easily viewed by customers.
Wholesale display boxes are also cost-effective for businesses looking to promote their products. By buying in bulk, companies can save money on packaging costs. While still maintaining high-quality materials that keep their products safe.
Having this type of packaging helps build recognition for your company's logo and messaging. Customers will begin to associate and link your brand with quality packaging. That showcases the value of your product.
The Different Types of Display Boxes
One popular type is the countertop display box. Which sits conveniently on top of store counters to draw attention to small items like candy or cosmetics.
Another type is the floor-standing display box. Which is perfect for larger items like clothing or electronics. These are often at department stores or electronic shops. And can be customized with graphics and branding that align with your business's image.
There are also custom printed display boxes that can be designed according to specific product dimensions and marketing needs. These boxes allow businesses to create unique presentations that reflect their brand identity while displaying their merchandise attractively.
Other types include wall-mounted display boxes. Which saves space while presenting products at eye level. Acrylic cases, which provide a clear view of the contents within. And pop-up displays that come in use during trade shows and exhibitions.
Choosing the right display box will depend on several factors. Such as product size, weight, quantity required and budget constraints, etc. Ultimately it's about finding one that best fits your business's particular needs so you can showcase your products effectively.
Why Customboxesonly For Display Boxes Wholesale?
When it comes to buying packaging supplies. There are several options available. One instance is to purchase them from a local store that specializes in packaging or shipping supplies. However, this may not always be the most cost-effective solution. For those who need large quantities.
Another option is to buy online from manufacturers and wholesalers. This allows buyers to get exactly what they need in terms of size, shape, color, and design. It's important and must do research before making a purchase, as quality varies among different suppliers.
This is where we have left a mark of our own. www.customboxesonly.com offers a variety of customization options, including printing logos on the box itself. Or adding inserts inside for additional product protection.
Buying custom or wholesale display boxes from us. Can provide more flexibility in terms of design and quantity. While potentially saving money compared to purchasing at a local store.
When choosing the right display box for your needs. It's essential to consider factors and factuals such as size, material, design, and functionality. By taking the time to assess your specific requirements carefully. You can find a custom box that meets both your practical needs and visual preferences.
If you're in search of high-quality display boxes at affordable prices. Look no further than our range of packaging solutions. With expert craftsmanship and attention to detail in every product we make. We're confident that you'll be satisfied with our offerings.
So why wait? Invest in the best boxes today and take your business's branding efforts to new heights!
Food & Beverage Packaging
A water based coating that creates a semi gloss surface.
Food Safe Coating
A coating applied on the inner side of the box to make it food-safe.
Gloss Lamination
A thin layer of lamination that makes the box surface glossy.
Food & Beverage Packaging
A water based coating that creates a semi gloss surface.
Metallic Coating
A metallic layer of coating applied to give an extra shine to your box.
Pearlescent Coating
A decorative coating to give surface an extra shine.
Soft Touch Coating
A coating that produces smooth surface. Its considered a cheaper alternative to lamination.
UV Coating
UV-cured coating that can be done for spot and flood applications.
Matte Lamination
A thin lamination that gives the box a matte surface.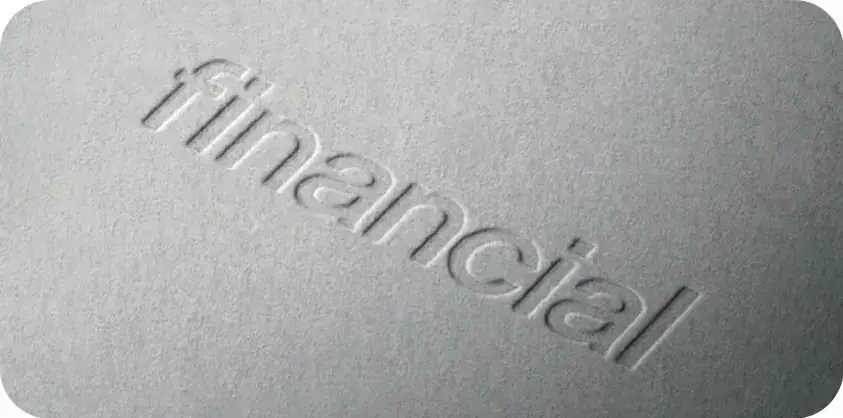 Embossing and Debossing
A process that creates a raised or recessed pattern on the surface.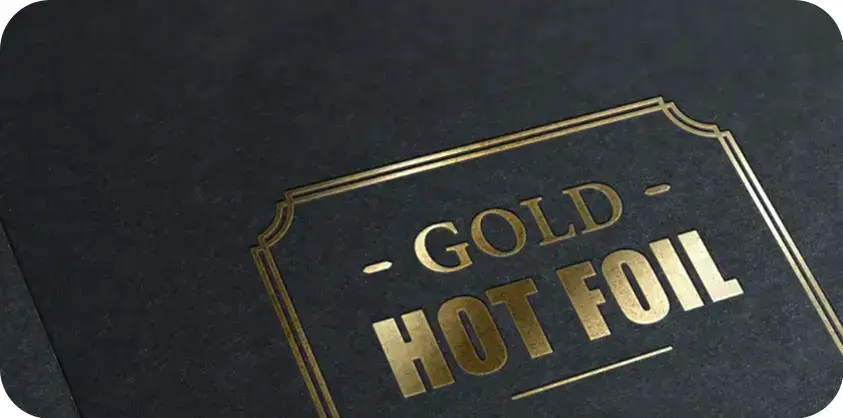 Metallic Foil Stamping
Hot foil transferred onto paper using stamping method.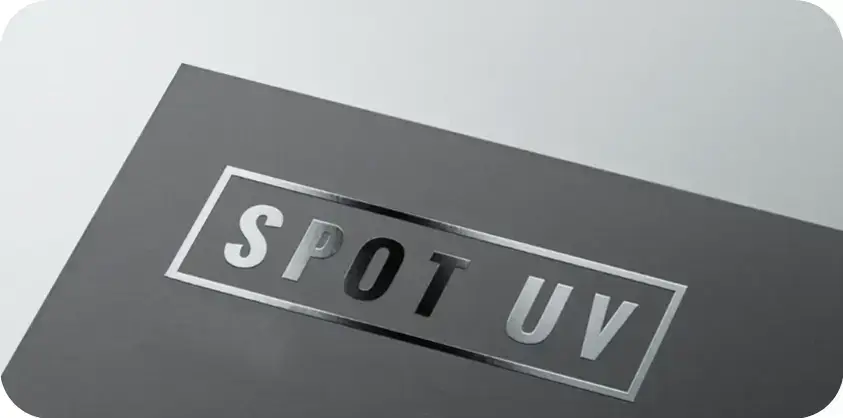 Spot UV
UV gloss coating cured on specific areas.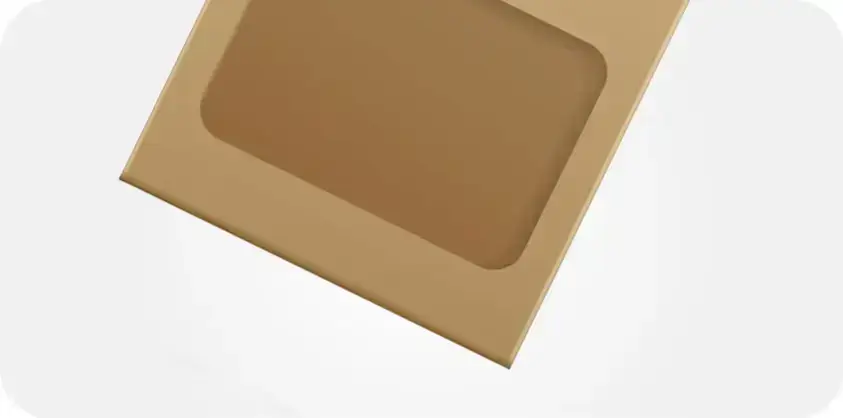 Window Cut-Out
A process where a cut-out is created on the box.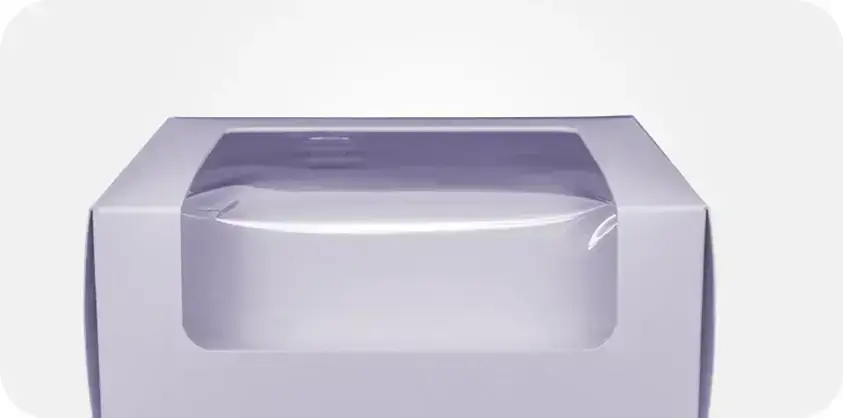 PET Window Patching
A method to apply a transparent plastic film covering the cut-out.
Frequently Asked Questions
Yes, while manufacturing custom display boxes, aesthetics and sustainability may coexist. We do this by using sustainable materials like recycled paperboard or biodegradable alternatives and emphasizing dedication to sustainability with imaginative visuals and messages. To convey an eco-friendly image and ensure that your display boxes are well received by environmentally conscious customers, we can also include components like natural textures or earthy color schemes. Similarly, optimizing the size and reducing material usage to manufacture custom display packaging is also helpful in lowering packaging waste without giving up on quality. In fact, these methods make the packaging look more professional, along with their aesthetic value.
Without a doubt! Smartly built custom display boxes can be used as reusable storage solutions for customers as well as product presentations on store shelves. After the initial purchase, these boxes can be transformed into useful and environmentally friendly storage choices thanks to features like resealable closures, magnetic caps, or modular compartments, increasing their utility and value. People can use them in the kitchen or to store their small accessories at home. Meanwhile, they are primarily popular for their ability to elevate the display of products on the shelves. We can customize cardboard display boxes for you in this regard so they can serve both purposes brilliantly.
We provide countless options for imaginative materials and finishes to use for custom display boxes. Holographic foils, textured coatings, and cutting-edge materials with distinctive textures and reflecting qualities are some possibilities to consider. These options make your display boxes stand out on store shelves among rival products not just by catching the eye but also by conveying a feeling of exclusivity and elegance. Similarly, the application of gloss and matte coatings over display packaging also adds a shiny effect with the additional benefit of protecting the printed surface. More you can get from us is an embossed logo for branding your business and several other such custom options.
Your Customer Journey Simplified
Customized orders can be scary to initiate. We keep the Process as simple as we can for your convenience!
Discuss Your Requirements

Quotation and Confirmation

Consultation and Design Work

Production and Delivery