Custom Sizes

Order custom-sized boxes to suit your needs perfectly.

Personalized

Discover personalized packaging exclusively for your needs.

Custom Style

Personalize your style with customizable packaging.

Free Design Support

Unlock free design support.

Free Shipping
Discounted Prices
High-end muffin boxes are popular because they can withstand shipping forces. They protect fragile muffins during shipping and handling. Water won't impact product quality in these boxes because they come with waterproof coatings. Custom box inserts protect products from various risks due to bumps and jolts. Kraft paper, cardboard, and others are important materials to manufacture these boxes. These materials are eco-friendly, biodegradable, and affordable. They also come in various thicknesses ranging from 10pt to 28pt. They are also durable enough to keep packaged items safe. These boxes can also come with customized foam inserts, velvet lining, and inside printing for better product presentation.
Custom boxes with windows let shoppers see products without opening them. These custom-shaped windows also increase the charm of boxes. Their printed content promotes the brand and products. They come with printed graphics, images, and patterns. Their vibrant colors and typography draw customers. Their printing elements draw customers and improve revenue by boosting sales. Many finishing options make them catchier. Matte coating diffuses their luster, while gloss coating gives them more shine. They look better with foiling, embossing, PVC, raised ink, and other finishes. Their custom-shaped handles also help to make them easy to carry.
To get a quick price quote, please submit this price request form after filling out your required specifications. Our sales representative will shortly get in contact with you.
Unlock the potential of your products with our unrivaled packaging solutions tailored to your industry and specific product needs.
Sample Price: $1.75 (Per Box)
| | |
| --- | --- |
| Dimensions | All custom sizes & shapes |
| Min.quantity | 50 Boxes ( Hardproof Sample Option Available ) |
| Default process | Die cutting, gluing, scoring, perforation |
| Printing | Cmyk, pms, no printing |
| Options | Custom window cut out, gold/silver foiling, embossing, raised ink, pvc sheet. |
| Turn around time | 10-12 business days , rush |
| Paper stock | 10pt to 28pt (60lb to 400lb) eco-friendly Kraft, e-flute corrugated, bux board, cardstock |
| Proof | Flat view, 3d mock-up, physical sampling (on Request) |
Muffin Boxes




Delicate muffins need special shipping protection to reach buyers safely. We provide muffin boxes with the best features to ensure transit protection.
Excellent Muffin Box Designs
Different muffin box forms are used to package muffins and cupcakes. These box forms are efficient and suitable for numerous situations. You can use a square box for individual muffins. Rectangle boxes, like square boxes, can package numerous muffins. We offer round cupcakes and muffin packaging to make your products stand out in stores. Oval boxes can elevate muffin packaging. Our heart-shaped boxes are perfect to package muffins for Valentine's Day, romantic celebrations, and special gatherings. Customboxesonly.com offers elegant eight-sided octagonal boxes for muffins. Square or rectangular boxes with cupcakes or muffin inserts are also available. Our double-deck muffin box holds more muffins due to its multiple tiers. Use micro muffins and bite-sized boxes to easily serve small quantities. Tall boxes protect muffins with frosting or toppings during transport. Hence, you may get boxes in any shape you desire from us.
Safely Packaging Muffins for Transportation
Maintaining muffin quality and beauty demands secure packing. Custom boxes ensure safe delivery of muffins. We always use stronger materials to manufacture them. Moreover, our team verifies their durability and food safety. Strength and protection make cardboard or corrugated board is popular for manufacturing these boxes. Our staff also makes sure the material is thick and high-quality to withstand transit dangers without cracking. We also reinforce box corners and edges for structural strength and impact protection. You can request a custom box with inserts or partitions from our staff. These inserts will snugly hold each muffin to prevent damage and movement. Airtight lids preserve muffins as they prevent contamination and stop the entry of dust inside the box. It is also possible to protect muffins from moisture using our packaging. This is the finest packing for humid conditions, as it comes with a waterproof coating.
Improved Response with Interactive Muffin Boxes
Interactive muffin boxes attract clients and distinguish your business during unboxing. Customboxesonly.com offers a box with a QR code that leads to your website's digital scavenger hunt or puzzle. Ask buyers to solve it for discounts, promotions, or freebies. Buy a muffin box with a flavor guessing game. Customers can guess the muffin flavor with a box question or riddle. Ask customers to answer online or on social media. Packages can include icing, sprinkles, frosting, and muffin decorating instructions. We also offer a box with AR markers that can display brand and product information or interactive animations when scanned with a smartphone app. Buy boxes with windows so purchasers can see the muffins without opening them. Hence, you can get packaging with desired digital features to get a better response from buyers.
Packaging for Branding and Promotion
Muffin boxes are a great way to promote your business. They can also provide clients with a memorable experience. Take advantage of these boxes for branding and promotion. We can display your brand logo, name, and other information on product boxes. You can choose bright colors and brand-appropriate graphics. We also include taglines, messaging, or promotions on boxes. Convince customers of your muffins' distinctiveness with simple messages. It is also possible to specialize packaging for seasonal or limited-time promotions. This promotes urgency and exclusivity, promoting purchases. Get boxes with discount codes or coupons. Customers can also use discount coupons or QR codes on their next purchase. This boosts brand loyalty, and rewards repeat business. Hence, get packaging for promotion of your brand and products.
Food & Beverage Packaging
A water based coating that creates a semi gloss surface.
Food Safe Coating
A coating applied on the inner side of the box to make it food-safe.
Gloss Lamination
A thin layer of lamination that makes the box surface glossy.
Food & Beverage Packaging
A water based coating that creates a semi gloss surface.
Metallic Coating
A metallic layer of coating applied to give an extra shine to your box.
Pearlescent Coating
A decorative coating to give surface an extra shine.
Soft Touch Coating
A coating that produces smooth surface. Its considered a cheaper alternative to lamination.
UV Coating
UV-cured coating that can be done for spot and flood applications.
Matte Lamination
A thin lamination that gives the box a matte surface.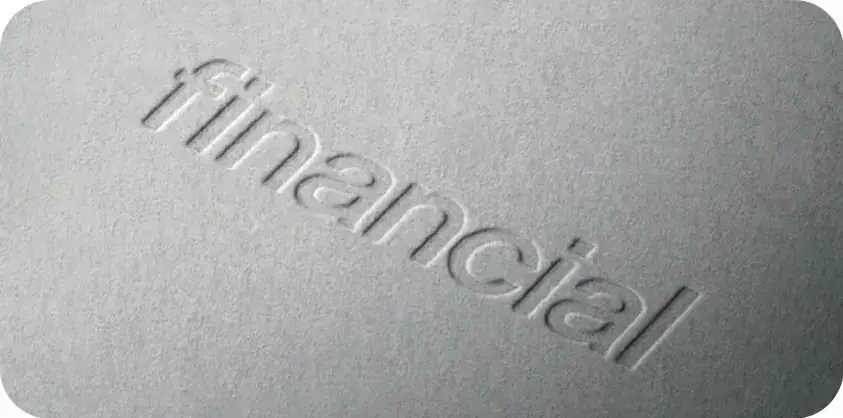 Embossing and Debossing
A process that creates a raised or recessed pattern on the surface.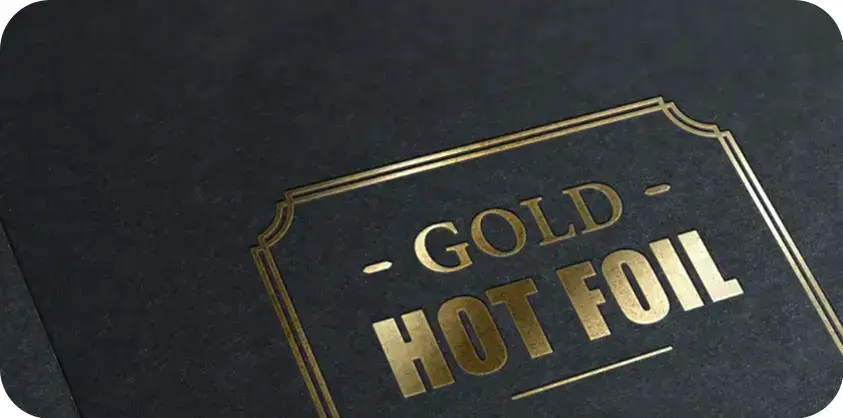 Metallic Foil Stamping
Hot foil transferred onto paper using stamping method.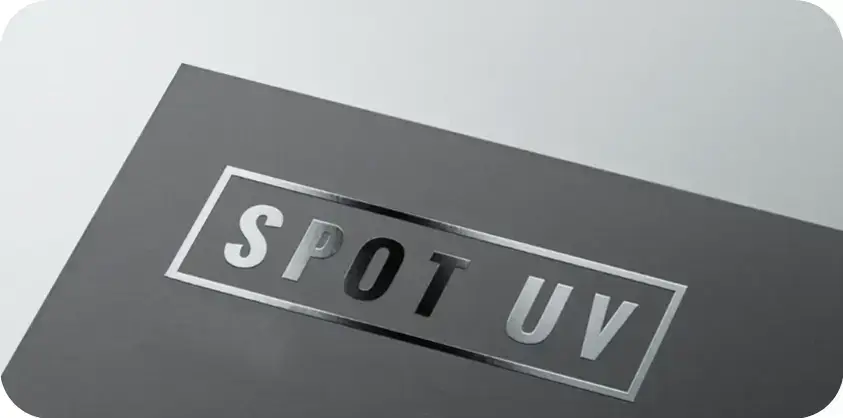 Spot UV
UV gloss coating cured on specific areas.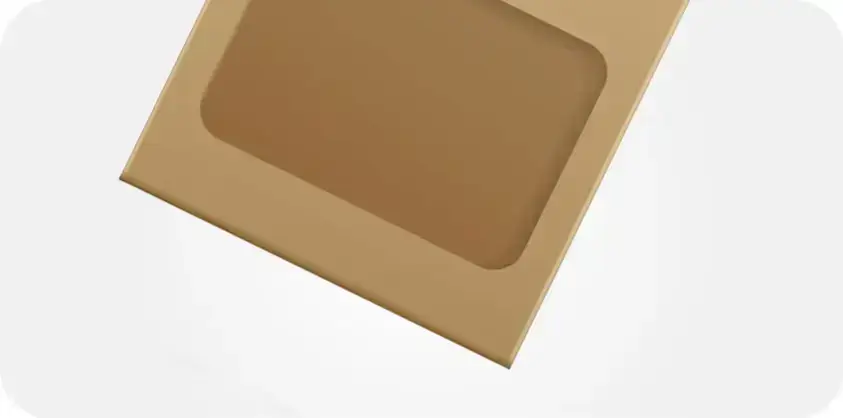 Window Cut-Out
A process where a cut-out is created on the box.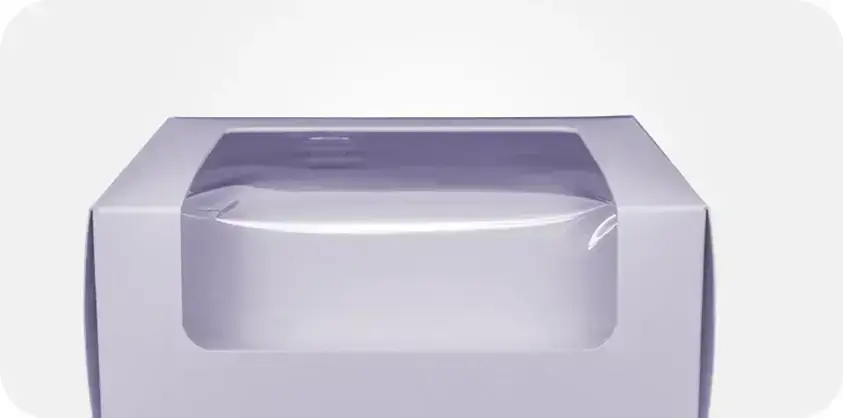 PET Window Patching
A method to apply a transparent plastic film covering the cut-out.
Frequently Asked Questions
Yes, muffin boxes with clear windows display and protect your muffins from pollution. These boxes also have a translucent plastic window cutout. Customers can see the contents without opening them. The glass window protects the muffins from outside contamination and improves their appearance. You can get boxes with custom-shaped windows, such as heart-shaped or round window cutouts. These windows improve the visual appeal of a box.
The material, size, design complexity, customization choices, and quantity you choose can affect muffin box prices. The price of muffin boxes depends on several factors. We can manufacture them from paperboard, cardboard, or other materials. The material choice affects the cost of a box. Larger or custom-shaped boxes may require more material, increasing cost. Similarly, complex designs, sophisticated finishes, and distinctive features can also raise muffin box prices. Custom branding, logos, and colors also increase costs. However, it is impossible to estimate a box's cost without knowing particular parameters. You can request a price quote from our team either by phone calls or email.
Yes, we offer design support to our clients. This is the best service that can help you choose the best box design according to your requirements. You can select any box template from our existing box designs in our library. You can request a modification in any existing box design or use it without any change. We also offer our clients special services to create some uncommon box designs. You can come up with a rough idea and discuss it with our team. Our team can help you convert your rough ideas into reality. The best thing is that we don't charge any fee for design support.
Your Customer Journey Simplified
Customized orders can be scary to initiate. We keep the Process as simple as we can for your convenience!
Discuss Your Requirements

Quotation and Confirmation

Consultation and Design Work

Production and Delivery