Custom Sizes

Order custom-sized boxes to suit your needs perfectly.

Personalized

Discover personalized packaging exclusively for your needs.

Custom Style

Personalize your style with customizable packaging.

Free Design Support

Unlock free design support.

Free Shipping
Discounted Prices
Pet food boxes come in various shapes and sizes, catering to the diverse needs of different pet owners and their furry friends. These boxes are specifically designed to protect the contents from external elements, such as moisture, air, and light, which can compromise the quality of the pet food. The packaging is not just a means of containment but a comprehensive solution to preserve the nutritional integrity of the contents.
One of the primary challenges in pet food packaging is to prevent oxidation and moisture absorption, both of which can lead to the deterioration of the food. Pet food boxes are often made from high-quality materials that provide a barrier against these external factors. Many boxes use advanced technologies, such as moisture-resistant coatings and oxygen barriers, to create a protective shield around the pet food. This ensures that the kibble or wet food inside remains fresh, flavorful, and nutritionally sound.
To get a quick price quote, please submit this price request form after filling out your required specifications. Our sales representative will shortly get in contact with you.
Unlock the potential of your products with our unrivaled packaging solutions tailored to your industry and specific product needs.
Sample Price: $0.00 (Per Box)
| | |
| --- | --- |
| Dimensions | All custom sizes & shapes |
| Min.quantity | 50 Boxes ( Hardproof Sample Option Available ) |
| Default process | Die cutting, gluing, scoring, perforation |
| Printing | Cmyk, pms, no printing |
| Options | Custom window cut out, gold/silver foiling, embossing, raised ink, pvc sheet. |
| Turn around time | 10-12 business days , rush |
| Paper stock | 10pt to 28pt (60lb to 400lb) eco-friendly Kraft, e-flute corrugated, bux board, cardstock |
| Proof | Flat view, 3d mock-up, physical sampling (on Request) |
Pet ownership has undergone a significant transformation over the years, with more people considering their furry friends not just as animals but as cherished family members. As a result, the pet industry has seen a surge in demand for high-quality and convenient pet food packaging. One of the key players in this evolution is the humble pet food box. In this article, we will delve into the world of pet food boxes, exploring their history, design innovations, and the role they play in ensuring the well-being of our beloved pets.
The Historical Perspective
Pet food packaging has come a long way since the early days of commercial pet food. Initially, pet food was often sold in simple paper bags or bulk containers. However, as the pet industry boomed and consumer expectations rose, the need for more sophisticated packaging became evident.
The first notable evolution in pet food packaging was the introduction of metal cans. This shift not only improved the shelf life of pet food but also allowed for easier storage and portion control. However, cans had their limitations, and the industry continued to search for more practical solutions.
Rise of Pet Food Boxes
The emergence of pet food boxes marked a turning point in the packaging landscape. Cardboard boxes offered several advantages over traditional packaging methods. They were lightweight, cost-effective, and environmentally friendly. Additionally, cardboard provided a canvas for creative and informative designs, contributing to brand recognition and consumer loyalty.
Design Innovations
Visual Appeal: Pet food boxes have evolved to become more visually appealing, with vibrant colors and engaging graphics. Brands understand the importance of catching the consumer's eye in a crowded market, and the design of the box plays a crucial role in this.
Informational Design: Modern pet food boxes go beyond aesthetics; they serve as a source of information for pet owners. Nutritional content, feeding guidelines, and ingredient lists are prominently displayed, aiding consumers in making informed decisions about their pets' diets.
Sustainability: With growing environmental concerns, pet food boxes are now designed with sustainability in mind. Recyclable materials, eco-friendly inks, and minimalistic packaging have become key considerations for both manufacturers and consumers.
Functional Advancements
Portion Control: Pet food boxes have become more user-friendly, with features like resealable openings and measured portions. These advancements help pet owners manage their pets' diets more effectively, reducing waste and ensuring freshness.
Freshness Preservation: Maintaining the freshness of pet food is crucial for the health and well-being of animals. Pet food boxes are now equipped with features such as airtight seals and moisture barriers, extending the shelf life of the products.
Convenience: Convenience is a priority for modern pet owners. Pet food boxes are designed for easy handling, storage, and transportation, catering to the fast-paced lifestyles of pet owners.
Challenges and Solutions
While pet food boxes have revolutionized the industry, they are not without challenges. The risk of contamination, especially for products with high moisture content, is a concern. Manufacturers address this by incorporating advanced sealing technologies and barrier materials into the packaging.
Another challenge is ensuring that the packaging remains appealing to both pet owners and their pets. Some companies have introduced interactive designs on the boxes, turning mealtime into a more engaging experience for pets.
Future Trends
Smart Packaging: The integration of technology into pet food packaging is an exciting trend on the horizon. Smart packaging may include QR codes for accessing detailed product information, freshness indicators, and even interactive elements for pets.
Customization: As pet owners become more conscious of their pets' unique dietary needs, customized pet food solutions are gaining popularity. Packaging that allows for easy customization of portion sizes and ingredients may become more prevalent.
Biodegradable Materials: With an increasing emphasis on sustainability, the use of biodegradable materials in pet food boxes is likely to become more widespread. Manufacturers are exploring innovative solutions to reduce the environmental impact of packaging.
Conclusion
The evolution of pet food boxes reflects the changing dynamics of the pet industry and the evolving needs of pet owners. From simple paper bags to technologically advanced smart packaging, the journey has been marked by a commitment to functionality, sustainability, and the well-being of our beloved pets. As we look to the future, it is clear that the pet food box will continue to play a pivotal role in shaping the way we care for and nourish our furry companions
Food & Beverage Packaging
A water based coating that creates a semi gloss surface.
Food Safe Coating
A coating applied on the inner side of the box to make it food-safe.
Gloss Lamination
A thin layer of lamination that makes the box surface glossy.
Food & Beverage Packaging
A water based coating that creates a semi gloss surface.
Metallic Coating
A metallic layer of coating applied to give an extra shine to your box.
Pearlescent Coating
A decorative coating to give surface an extra shine.
Soft Touch Coating
A coating that produces smooth surface. Its considered a cheaper alternative to lamination.
UV Coating
UV-cured coating that can be done for spot and flood applications.
Matte Lamination
A thin lamination that gives the box a matte surface.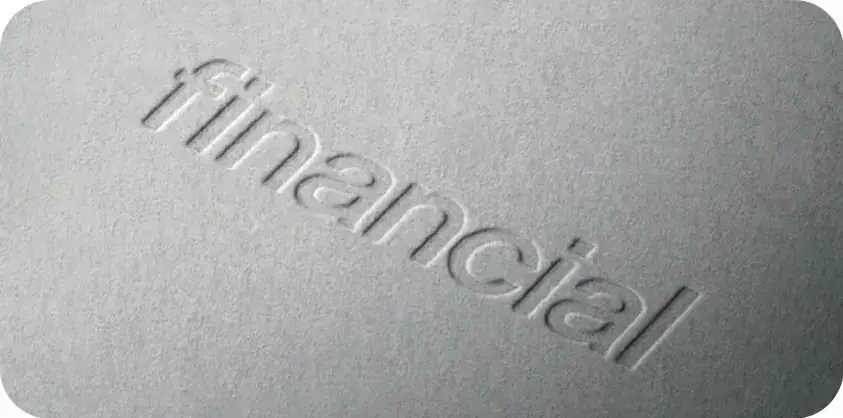 Embossing and Debossing
A process that creates a raised or recessed pattern on the surface.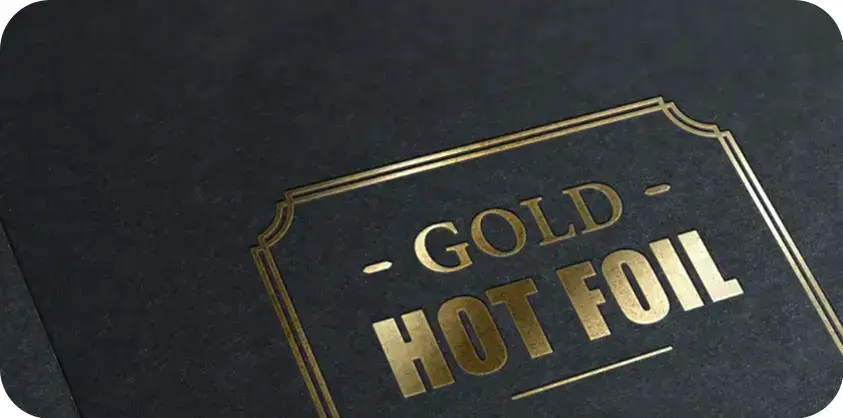 Metallic Foil Stamping
Hot foil transferred onto paper using stamping method.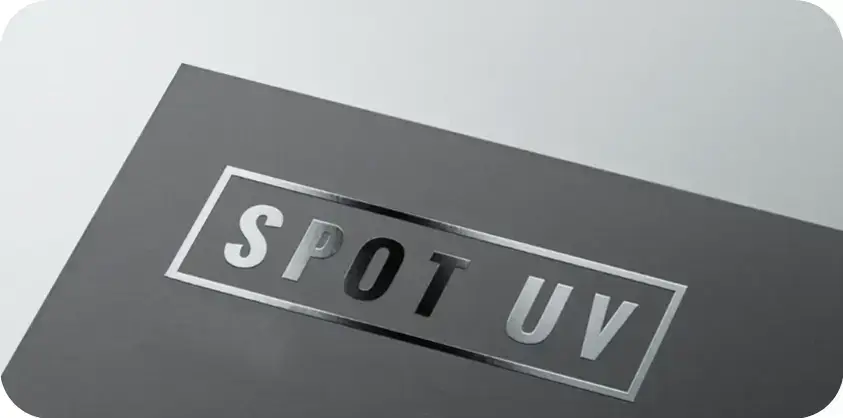 Spot UV
UV gloss coating cured on specific areas.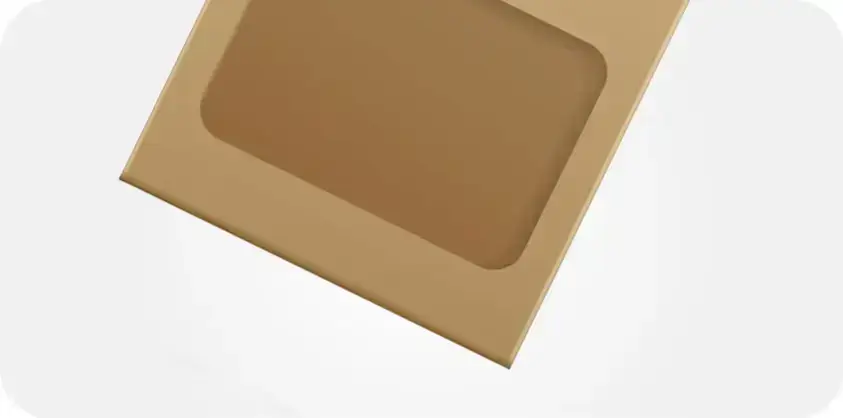 Window Cut-Out
A process where a cut-out is created on the box.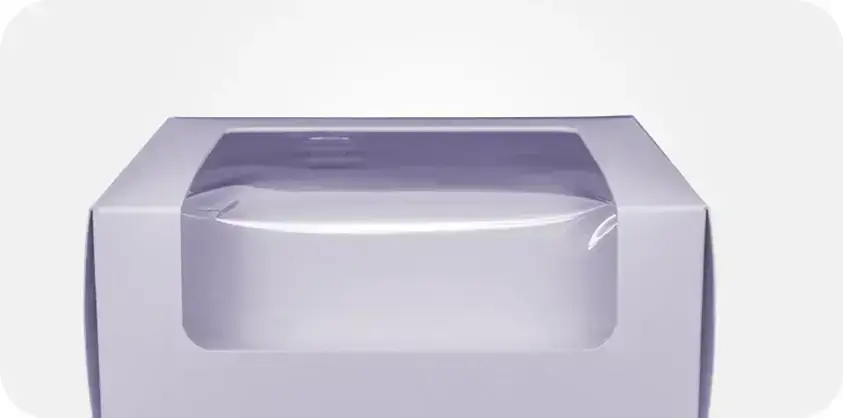 PET Window Patching
A method to apply a transparent plastic film covering the cut-out.
Frequently Asked Questions
Yes, our pet food boxes are designed with environmental sustainability in mind. The packaging is made from recyclable materials, allowing you to contribute to a greener planet. Please check your local recycling guidelines for proper disposal.
Absolutely! Our pet food boxes come with a convenient resealable feature to help preserve the freshness of your pet's food. This ensures that each meal maintains its quality, and your furry friend can enjoy a tasty and wholesome experience every time.
Certainly! We understand the unique bond you share with your pet. That's why we offer a personalized design option for our pet food boxes. Choose from a range of templates or upload your own images to create a one-of-a-kind box that reflects your pet's personality and adds a touch of joy to mealtime.
Your Customer Journey Simplified
Customized orders can be scary to initiate. We keep the Process as simple as we can for your convenience!
Discuss Your Requirements

Quotation and Confirmation

Consultation and Design Work

Production and Delivery