Custom Sizes

Order custom-sized boxes to suit your needs perfectly.

Personalized

Discover personalized packaging exclusively for your needs.

Custom Style

Personalize your style with customizable packaging.

Free Design Support

Unlock free design support.

Free Shipping
Discounted Prices
Custom lamp boxes come with standout features like an inside velvet lining and foam inserts to present lamps in an appealing manner. Numerous compartments allow you to keep two or more lamps in it. Buyers can see the product through window cutouts without opening the box. Their die-cut handles and custom-shaped magnetic lids enhance their aesthetic appeal. Depending on the requirements of the company, custom rigid lamp packaging is available in any color. They are environmentally friendly since the materials used in their production, like Kraft, cardboard, and bux board, don't accumulate on the earth for a very long time. These materials are reasonably priced, recyclable, and biodegradable.
Custom-printed lamp boxes feature the name and logo of the company. In order to promote the product and the manufacturer, these boxes come with printed graphics, photographs, product descriptions, QR codes, and drawings. To ensure high-quality printing, the majority of consumers use contemporary printing techniques like offset printing or others. It is better for the environment to use biodegradable inks for printing, such as soy-based inks. These boxes can be finished with a variety of techniques to give them a luxurious appearance, such as matte or gloss coating, embossing, silver or gold foiling, PVC, raised ink, and more.
To get a quick price quote, please submit this price request form after filling out your required specifications. Our sales representative will shortly get in contact with you.
Unlock the potential of your products with our unrivaled packaging solutions tailored to your industry and specific product needs.
Sample Price: $1.75 (Per Box)
| | |
| --- | --- |
| Dimensions | All custom sizes & shapes |
| Min.quantity | 50 Boxes ( Hardproof Sample Option Available ) |
| Default process | Die cutting, gluing, scoring, perforation |
| Printing | Cmyk, pms, no printing |
| Options | Custom window cut out, gold/silver foiling, embossing, raised ink, pvc sheet. |
| Turn around time | 10-12 business days , rush |
| Paper stock | 10pt to 28pt (60lb to 400lb) eco-friendly Kraft, e-flute corrugated, bux board, cardstock |
| Proof | Flat view, 3d mock-up, physical sampling (on Request) |
Lamp Boxes
Lamp boxes are perhaps one of the most extraordinarily shaped packaging options available. Lamps are rarely in a regular or uniform shape. Packaging vendors style such boxes with the help of cardboard materials and die-cut techniques to shape them as per the lamp in hand. Printed illustrations enhance the appearance of lamp packaging to the next level. Precise and persuasive typography accentuates the overall appeal of the packs. Also, it plays a pivotal role in communicating the lamp's vitals to its customers. Laminations such as spot UV highlight the core areas of the box, while gloss and matt gear it up for use under respective settings. Laminations also play a decisive role as to how protective the packing will eventually prove to be.
Lamps are very useful, and they also make any room look nicer as well as more comfortable. Customers rarely have positive reviews about lamp sellers that don't package and show them off well. Customizing lamp boxes helps to improve packaging and give customers a unique shopping experience. Materials that we use to deploy while making all types of packing products surpass all quality and performance tests.
Elegant shapes and the right sizes of lamp boxes
Picking out the right box shape and size is the first step in making product packaging unique. Several shapes and sizes of lamps are available, and it's very important to select a box that fits a particular lamp well. Apt fitting of a box helps a great deal while the product is in shipping routes. The shape of a box of lamps is probably the hardest thing to achieve due to the irregularities in the shape of the product in hand. We manage to achieve some of the most complex custom lamp boxes with the help of our cutting-edge manufacturing unit that lets us create magic with technology.
High-tech manufacturing materials
It's very important to choose the right material for lamp packaging to keep products safe. We use cardboard to manufacture our packaging range because it is strong, cost-effective, and easily recyclable. Several printing methods help to make cardboard packaging look nicer. Corrugated cardboard is preferable because it consists of multiple layers, and it protects lamps even more during handling and storage. Such materials are ideal for shipping fragile or pricey lamps to distant places. High-end or premium lamps look great in luxury boxes made of paperboard, which also gives your packaging a lot of class.
Remarkable printing
Customization is one of the great ways to improve a brand's personality in the market. Those who sell lamps understand very well how imperative it is for a lamp box to have informational prints. After all, it is the only way through which the buyers get to know how to use the lamp, any care instructions, what type of electricity socket to have, and finally how much electricity it will consume.
We make the best of our efforts to print what matters the most on our printed lamp boxes. our designers go hand in hand with our clients from deciding the best logo placement to finalizing the artwork and the theme of their packaging items.
Custom-shaped windows and handles
The placement of window panels on a custom box makes a huge difference in the overall reason behind adding a window on a box. Custom-shaped windows make people look forward to and feel excited about opening the box. If the window can show off the pivotal positives of the packed product, it simply skyrockets the product's acceptance in the market. Adding handles to a lamp box also makes it easier for buyers to take their purchased lamps home, especially if they are big or too heavy. Such options add a touch of convenience to the packaging and the customers feel pampered and taken care of.
Custom inserts and security features
Custom-sized inserts help keep everything in place if the product needs extra safety or has a lot of different parts. We make products fit properly with foam inserts, cardboard dividers, or molded plastic. Such inserts ensure the safe delivery of products from warehouses to stores. We also add security features like tamper-evident seals or anti-counterfeit means to keep the lamp safe. Customers trust a secured box because it helps them get high-quality products without any uncertainty.
Interactive packaging:
This type of packing gets people more involved. We use QR codes to guide customers on how to use the lamp or virtual reality (AR) experiences that let them see how it will look in their room. This kind of interaction also makes shopping more fun and helps build trust.
Conclusion
We can bring attention to product manufacturers and give customers a great experience by customizing lamp boxes. Our team makes lamp packaging better by giving it more thought about its size, material, printing choices, design, and extras like windows and handles. Keep in mind that the package is often the first thing people see and touch, so make it count.
Customboxesonly.com offers several free services, such as free shipping, design support without a fee, and free price quotes. We also complete orders quickly once the payment is settled and the design is finalized. Standard orders are shipped by our team in no more than 12 business days, whereas we also have the facility of rush delivery. We ship rush orders in 6-8 working days maximum.
Food & Beverage Packaging
A water based coating that creates a semi gloss surface.
Food Safe Coating
A coating applied on the inner side of the box to make it food-safe.
Gloss Lamination
A thin layer of lamination that makes the box surface glossy.
Food & Beverage Packaging
A water based coating that creates a semi gloss surface.
Metallic Coating
A metallic layer of coating applied to give an extra shine to your box.
Pearlescent Coating
A decorative coating to give surface an extra shine.
Soft Touch Coating
A coating that produces smooth surface. Its considered a cheaper alternative to lamination.
UV Coating
UV-cured coating that can be done for spot and flood applications.
Matte Lamination
A thin lamination that gives the box a matte surface.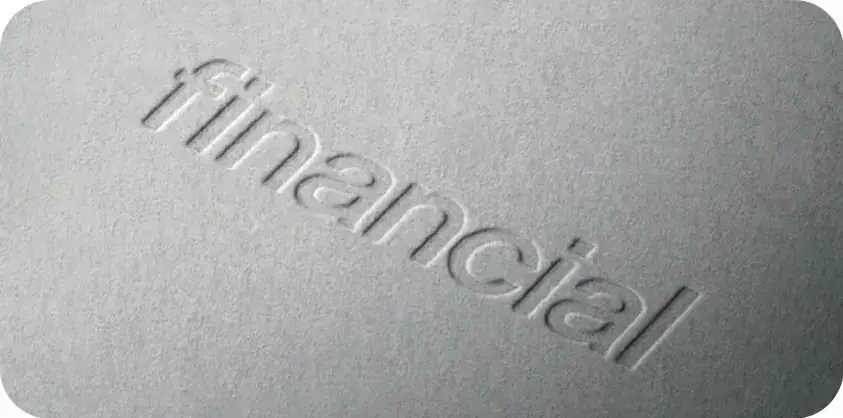 Embossing and Debossing
A process that creates a raised or recessed pattern on the surface.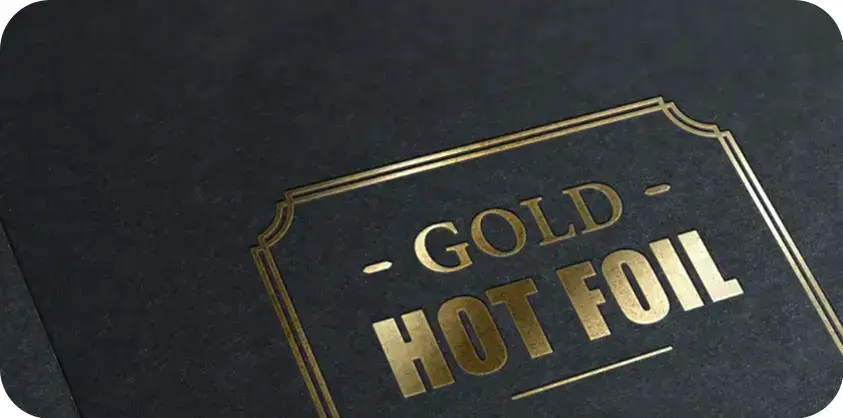 Metallic Foil Stamping
Hot foil transferred onto paper using stamping method.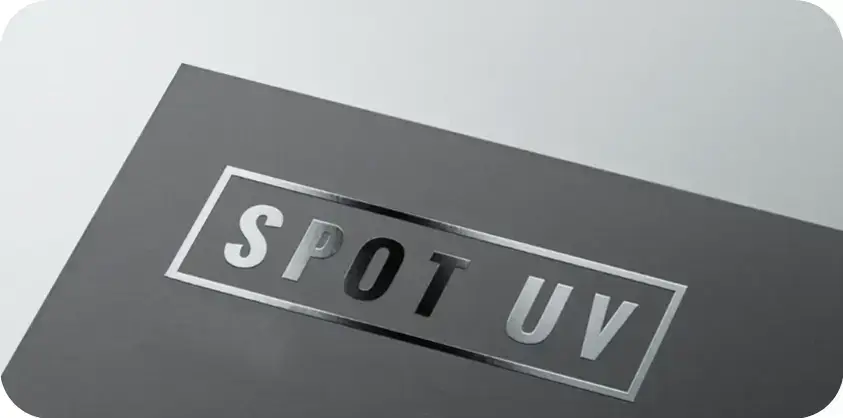 Spot UV
UV gloss coating cured on specific areas.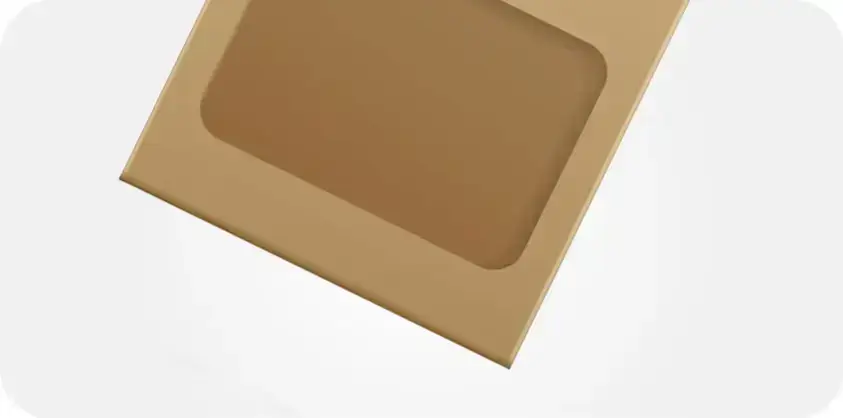 Window Cut-Out
A process where a cut-out is created on the box.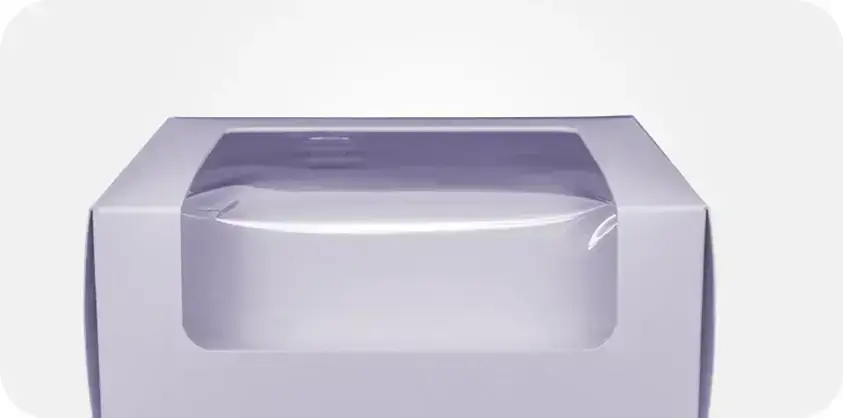 PET Window Patching
A method to apply a transparent plastic film covering the cut-out.
Frequently Asked Questions
Yes, you can purchase custom lamp boxes shaped like different kinds of lamps. However, this kind of packaging will cost more as compared to simpler ones. You can contact our design support team to discuss how you want to design your boxes. You can give details about the kinds of lamps and their sizes. We will develop a lamp box that resembles the shape and size of your lamp. After that, we develop a specific die to cut materials accordingly. Hence, after selecting the material, we can design a box shape that resembles the shape of the different kinds of lamps you need to package inside.
Fragile lamps must be protected throughout transport so that they can reach their destination intact. We use a robust and shipping-resistant material, including corrugated cardboard, to manufacture the box because it protects well. We also make sure the cardboard thickness (ECT or Mullen ratings) matches the lamps' weight and fragility. We also cushion and secure lamps in the box using internal packing, including Bubble wraps, foam inserts, corrugated separators, and custom-fit foam or molded pulp inserts. It will help to prevent movement during transport. We also help you fill any box voids with foam peanuts, air cushions, or crumpled paper to protect the lamps. You can also get lamp boxes with magnetic lids to prevent the lamp from coming out of the box during transit.
Custom lamp boxes can be interactive to improve customer experience and offer unique packaging. You can get them with printed AR or QR Codes that buyers can scan with their phones or tablets. These codes can lead buyers to interactive material like 3D product demos, how-to movies, and immersive lamp experiences. We can also include riddles or puzzles on packaging that customers can solve for product info or discounts. This entertains and interacts with people. We can also add pull-out tabs, sliders, or other moveable parts in the box to show lamp content, compartments, or more. Moreover, to engage the sense of touch, we use diverse textures or materials on packaging, including embossed patterns, soft-touch coatings, and touch-changing materials.
Your Customer Journey Simplified
Customized orders can be scary to initiate. We keep the Process as simple as we can for your convenience!
Discuss Your Requirements

Quotation and Confirmation

Consultation and Design Work

Production and Delivery