Custom Sizes

Order custom-sized boxes to suit your needs perfectly.

Personalized

Discover personalized packaging exclusively for your needs.

Custom Style

Personalize your style with customizable packaging.

Free Design Support

Unlock free design support.

Free Shipping
Discounted Prices
Custom eco-friendly boxes come in a variety of styles, such as pentagonal, pillow-style, briefcase-style, sleeve sliders, and others. The box also includes special inserts and placeholders specific to the product's size and shape. Several add-ons are necessary to ensure the safe storage and spectacular presentation of products. Customers see the items without opening the box due to their die-cut windows. A box's die-cut handle makes transferring it to customers' houses easier. It incorporates lift-off lids, Velcro closures, or magnetic sealing systems to protect the products from dirt and other impurities.
Kraft, corrugated, and bux board are examples of environmentally acceptable manufacturing materials for custom rigid eco-friendly boxes. These materials withstand a variety of stresses during storage and transit since they are more resilient. They also have waterproof lamination to avoid moisture and water damage. Potential shoppers are drawn to them because the custom-printed eco-friendly boxes have graphics and images that match the packaged items. They contain printed brand details like a logo and the name of the company. Buyers enjoy the anticipation of opening a box due to various internal customizations, such as velvet lining, inner printing, and foam inserts. Numerous embellishments improve their visual attractiveness, including foiling, embossing, debossing, velvet coating, smudge-free, and others.
To get a quick price quote, please submit this price request form after filling out your required specifications. Our sales representative will shortly get in contact with you.
Unlock the potential of your products with our unrivaled packaging solutions tailored to your industry and specific product needs.
Sample Price: $1.75 (Per Box)
| | |
| --- | --- |
| Dimensions | All custom sizes & shapes |
| Min.quantity | 50 Boxes ( Hardproof Sample Option Available ) |
| Default process | Die cutting, gluing, scoring, perforation |
| Printing | Cmyk, pms, no printing |
| Options | Custom window cut out, gold/silver foiling, embossing, raised ink, pvc sheet. |
| Turn around time | 10-12 business days , rush |
| Paper stock | 10pt to 28pt (60lb to 400lb) eco-friendly Kraft, e-flute corrugated, bux board, cardstock |
| Proof | Flat view, 3d mock-up, physical sampling (on Request) |
Eco-Friendly Boxes are ideal for shipping products to customers. They're usually all about cardboard but can also be made of materials like Kraft or paperboard. And these are often used for products sold in stores or online.
Plus, they are best to protect the product during shipping and handling. They also help you track what's inside them and where everything is when you open them up later.
You can use different colors and logos on your custom Eco-Friendly Boxes to make them stand out. Usually, customers remember these containers because they are very simple but attention-grabbing. Also, many customization options can include a logo, branding, or brand message.
There are also plenty of options for printing customization.
Our Eco-Friendly Boxes are ideal or best to suit the particular needs of a product and its brand.
For instance, if you're peeking for a sleek and modern box. We offer options that feature clean lines and vibrant colors. We have classic designs that fit your current packaging scheme if you want something more traditional.
Or you want something durable. We have those options too! Our custom boxes are of the finest and highest quality materials. And more than everything, they are eco.
Our boxes help you sell
We specialize in providing high-quality, innovative packaging solutions. That will captivate your target audience and elevate your selling game.
Why settle for ordinary or less when you can stand out from the rest of the competition with our exceptional boxes? We understand that packaging plays a crucial role in attracting customers. And conveying the value of your products. That's why we go well above and beyond to create custom-printed eco-friendly boxes that protect your merchandise and tell your brand's unique story.
We believe that every brand or company is unique, and your packaging should reflect that. Our customization options allow you to tailor your boxes to your exact specifications. In addition, we ensure that your brand identity shines through.
Don't let your packaging be an afterthought. Let our boxes be the driving force behind your sales success. Join numerous satisfied clients who have witnessed the transformative power of our packaging solutions
Eco-Friendly Boxes for the win
We understand how tough or eerie it is to get people's attention—especially when your product is just another one of many on the shelves or online.
But when you use our boxes, you can be sure that your customers will notice you first! Our containers have a bright, colorful look that attracts attention wherever they go. They're also easy to carry and stack, perfect for retailers moving quickly between stores or busy warehouses. And they are easy on the environment.
Save money on our boxes
Our Eco-Friendly Boxes wholesale are there with the budget-conscious in mind. So you can save money or cash while still getting the quality and durability you need.
Plus, our containers are made of 100% recycled material, which means they're good for the environment and your wallet. We've got an amazing selection of colors and sizes available. So whether you're looking for something great or small, we have exactly what you need.
Printing Techniques to add style to Eco-Friendly Boxes
We use printing techniques that add style and elegance to our packaging. We also believe in creating a sustainable system that maximizes efficiency while minimizing waste. So even though we offer printing services, you can rest assured that every box we produce is made from 100% recyclable materials and will be fully biodegradable once it reaches its end-of-life.
Reasons to choose us
You need a product or display box that is both versatile and reliable. You want your product to be safe. But you also want it to be visible. And for sure, you want it to be environmentally friendly.
We've got all that and more! Our custom cardboard boxes are all about eco materials and are 100% recyclable.
We believe in good design, and we know that you do too. That's why we manage the time to ensure that every product box we print is exactly what you're looking for. Our team of designers has years of industry knowledge. And they like helping you find the design you want—classic, modern, or somewhere in between.
Plus, we use various materials so that you can locate the right fit for your product: cardboard, pulp board, or corrugated fiberboard. Whatever your needs are, we've got a box for it.
Conclusion
Our eco-friendly boxes are very effortless to use, making it possible for you to package your products without any hassle. Therefore, select us if you are looking for a good quality box for your products. We are available at customboxesonly.com
Food & Beverage Packaging
A water based coating that creates a semi gloss surface.
Food Safe Coating
A coating applied on the inner side of the box to make it food-safe.
Gloss Lamination
A thin layer of lamination that makes the box surface glossy.
Food & Beverage Packaging
A water based coating that creates a semi gloss surface.
Metallic Coating
A metallic layer of coating applied to give an extra shine to your box.
Pearlescent Coating
A decorative coating to give surface an extra shine.
Soft Touch Coating
A coating that produces smooth surface. Its considered a cheaper alternative to lamination.
UV Coating
UV-cured coating that can be done for spot and flood applications.
Matte Lamination
A thin lamination that gives the box a matte surface.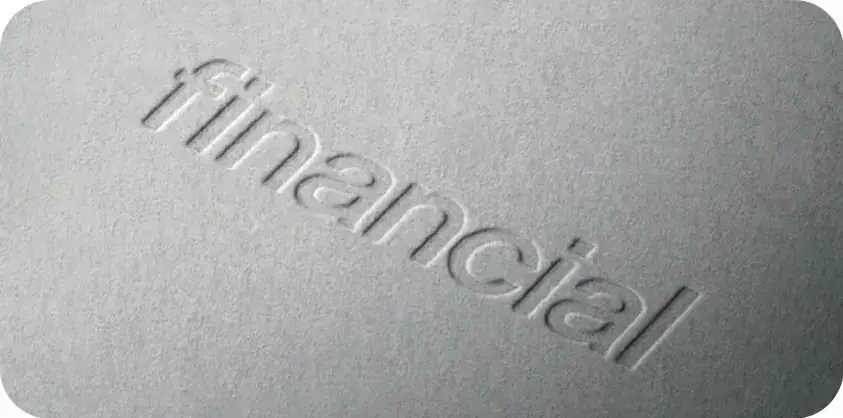 Embossing and Debossing
A process that creates a raised or recessed pattern on the surface.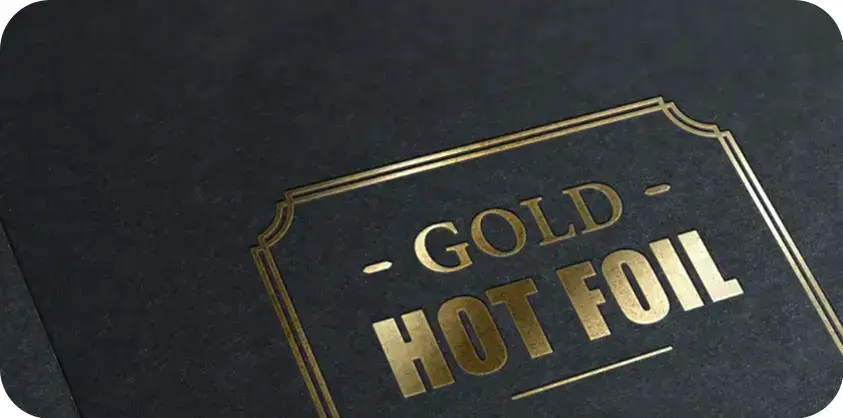 Metallic Foil Stamping
Hot foil transferred onto paper using stamping method.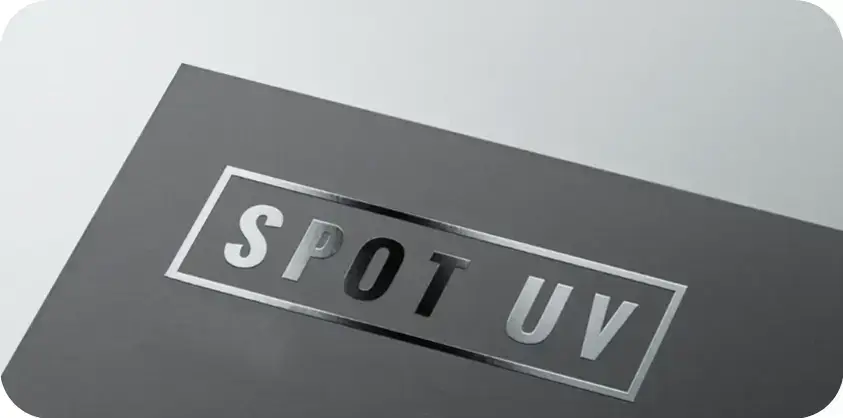 Spot UV
UV gloss coating cured on specific areas.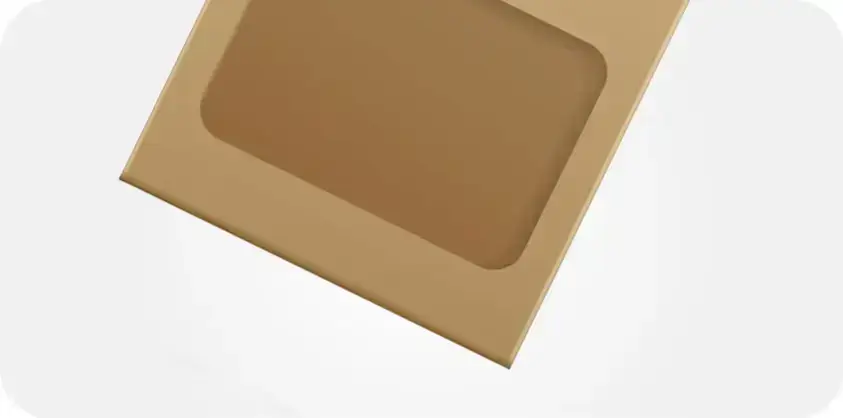 Window Cut-Out
A process where a cut-out is created on the box.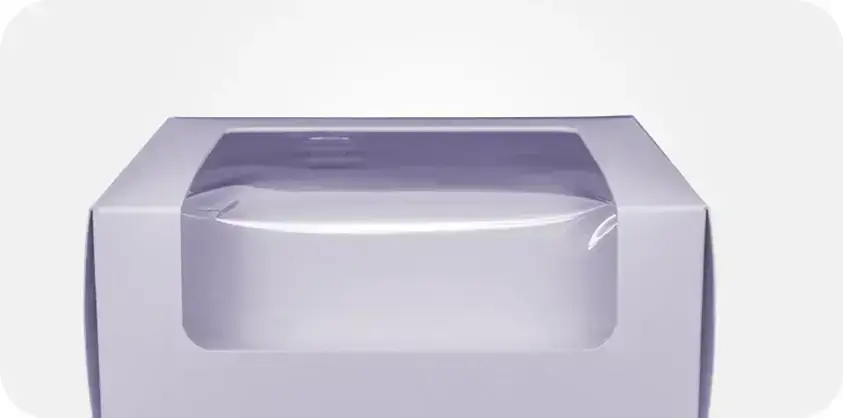 PET Window Patching
A method to apply a transparent plastic film covering the cut-out.
Frequently Asked Questions
Our dedication to sustainability is embodied in our custom eco friendly boxes. These boxes are made from biodegradable, recyclable, or sustainable materials, lowering your packaging's carbon footprint. They are created to be environmentally conscientious from start to finish, aligning with your brand's beliefs and environmental responsibilities. By using Custom Eco-Friendly Boxes, you not only demonstrate your commitment to waste reduction but you also convey a strong statement to your clients about your commitment to a greener future. These boxes make a visible and artistic statement, reminding everyone that packaging can be visually beautiful as well as ecologically responsible.
Custom eco friendly boxes are extremely adaptable and ideal for a wide range of businesses. While they are often used for food and beverage packaging owing to the desire for environmentally friendly options in this industry, they are also appropriate for cosmetics, electronics, apparel, and other sectors. Their versatility and customization possibilities enable them to meet the specific requirements of various goods and markets. These boxes not only provide environmentally responsible packaging options, but they also improve the aesthetic appeal of your items, guaranteeing that environmental responsibility is combined with beautiful design.
We always manufacture custom eco friendly boxes with a long-term lifetime in mind. However, these boxes may be readily repurposed or recycled once their original purpose has been fulfilled. Many consumers use them for storage, organizing, or gifting. They are a creative and useful option for organizing and protecting various goods. When their useful lives are through, these boxes may be recycled to help decrease waste and support a circular economy. Our materials are carefully chosen to guarantee that recycling is a realistic alternative. Eco-friendly packaging provides a complete green solution that blends beautiful design with environmental responsibility. This makes them a popular option among current customers.
Your Customer Journey Simplified
Customized orders can be scary to initiate. We keep the Process as simple as we can for your convenience!
Discuss Your Requirements

Quotation and Confirmation

Consultation and Design Work

Production and Delivery