Custom Sizes

Order custom-sized boxes to suit your needs perfectly.

Personalized

Discover personalized packaging exclusively for your needs.

Custom Style

Personalize your style with customizable packaging.

Free Design Support

Unlock free design support.

Free Shipping
Discounted Prices
Custom leggings boxes are available in a range of eye-catching hues. There are different sizes and styles of this packaging in the market. It is more appealing because of the printing elements, including the graphics and photographs. The majority of users print them utilizing techniques including offset printing, lithography, and other techniques. They use soy or water-based inks for printing since they are less harmful to the environment. Sustainability-friendly materials like kraft paper, bux board, and others are used to manufacture custom eco-friendly leggings boxes. These environmentally friendly materials come in thicknesses ranging from 10pt to 28pt. The bespoke packaging is more resistant to bending and tearing because of its thicker flaps.
This package's waterproof lamination protects products from problems caused by moisture or water. Their internal add-ons, which include several compartments, inserts, or placeholders, aid in the strategic placement of leggings. Custom-printed leggings boxes have die-cut windows to improve product visibility. Various finishing techniques, such as coatings, foiling, velvet coating, raised ink, and others, enhance their appeal. Some consumers emboss and deboss this packaging to give it a textured feel. These boxes also come with Velcro lids or magnetic closures to reduce the risks of dust and bacteria.
To get a quick price quote, please submit this price request form after filling out your required specifications. Our sales representative will shortly get in contact with you.
Unlock the potential of your products with our unrivaled packaging solutions tailored to your industry and specific product needs.
Sample Price: $1.75 (Per Box)
| | |
| --- | --- |
| Dimensions | All custom sizes & shapes |
| Min.quantity | 50 Boxes ( Hardproof Sample Option Available ) |
| Default process | Die cutting, gluing, scoring, perforation |
| Printing | Cmyk, pms, no printing |
| Options | Custom window cut out, gold/silver foiling, embossing, raised ink, pvc sheet. |
| Turn around time | 10-12 business days , rush |
| Paper stock | 10pt to 28pt (60lb to 400lb) eco-friendly Kraft, e-flute corrugated, bux board, cardstock |
| Proof | Flat view, 3d mock-up, physical sampling (on Request) |
Leggings Boxes
A relatively new addition to the world of packaging, the leggings boxes help brand and distinguish the product in a fashionable way. Custom sizes and shapes make the boxes intriguing and functional simultaneously. Fancy prints enhance their overall projection, which gives them an instantaneous attraction while on display. Limitless printing options and multiple finishing options can upsurge both the acceptance of the box and the packed product in the retail market. Box materials play a massive role in the overall appearance and performance of the packaging. Hence, packaging vendors use premium cardboard options to make these boxes as practical and prominent as possible.
If a business needs to strike a chord with its customers with the help of its product packaging, customboxesonly.com is here to help them out. Our leggings boxes offer a wholesome source of packing and distributing the products without the pecks of dust and damage of moisture. With several outstanding options and services, our company prides itself on being the top supplier of quality packaging products.
Custom styles of leggings boxes
There is no point in purchasing individual packaging for products if one does not tend to add customization to it. After all, customization is that one aspect that can turn an ordinary piece of packing into an exclusively branded box. Our custom legging boxes excel in all departments of performance and quality perfection. From the choice of materials to the execution of the selection of print themes and the final execution of the box making, we always keep customer choices first. Yes, we do guide them all along as to which choice will make the best impact in the long run. Our team vigilantly keeps a close eye on the order manufacturing to make corrections when necessary.
Die cut windows have a level next impact when one adds them to their legging's packages. We make premium styles of die cut windows on such packaging to help you showcase the very best that the product has to offer. The texture and color of the leggings show vibrantly through our clear windows to make the customers pay attention to what your company has to offer to them.
Custom inserts make leggings containers much more accommodating and wholesome. Brands get to add a little extra in their packs without having to invest in a separate box with the help of custom inserts. Our inserts come with precise dimensions to help our clients pack all the necessary extras that they may need to deliver along with the leggings.
Vivid prints on leggings boxes
There is no denying the fact that printing marks the fate of a packaging product. Vivid and vivacious colors upscale and lift the whole aura of a box in the eyes of the customers. We outshine our competitors with premium quality inked prints on our packaging solutions.
With the help of the latest color matching systems, we produce high quality graphical illustrations that are true to life. Supercool graphics help brands demonstrate their product specifications and other relative details through pictorial descriptions.
Our clients can also order thematic packaging from us that best fits their brand's exclusive marketing tones. State of the art manufacturing units help us manufacture massive amounts of packaging quantities within days to ensure that each of our orders is on time and perfect.
The use of eco-friendly supplies for making packaging products is the new normal in the current times. We offer eco-friendly inks, adhesives, and materials to make sure that our clients get a guilt free pleasure from their exclusive product packaging.
With the help of foil stamping and textured printing, we help our consumers capture their clients' undisputed attention. These techniques help to make standard printed leggings boxes turn into a splendid piece of packing to help elevate the product's appeal.
Volume discounts and return deals.
Our return customers are always aptly rewarded for their loyalty. We have a dedicated loyalty program that entitles our return customers to huge discounts on repeat orders. Our volume discounts are unmatched and unmissable due to their massive benefits. An increase in the order quantity allows us to offer great discounts since our manufacturing costs lessen a great deal with voluminous orders. Wholesale leggings boxes not only help our clients manage their inventories but they also help them make huge savings.
We also offer free shipments within the regions of the United States of America. Our shipping partners make us readily available to all other parts of the world with equal punctuality. All the relative details about the time required to ship an order and the associated costs. Are communicated upfront at the time of order placement with the clients. We also provide tracking numbers so that our buyers can timely track and stay up to date about their order's whereabouts.
Readily available support:
At no point in time do our clients feel left out or unclear when they place an order with us. We provide clear details about the order, including costs and deliveries beforehand. There are no hidden charges, and our clients do not ever pay a penny extra once their order processing begins.
We impose no costs for getting exclusive design support from our professional designers. There are also no costs added when there are multiple die cuts in a single box design. All of these services are exclusively offered on all of our retail and wholesale offers. Our clients can also contact our staff to get to know about any other discounts. That they may avail with their orders.
Conclusion:
Leggings are a common clothing item that mostly does not get the attention that it demands on the retail aisles. With the help of our premium and priceless leggings boxes, our clients can turn the whole game around and get massive profits. We make sure that the boxes we offer are not only attractive and prominent appearance wise. But they also give optimal protection to the products inside. Moisture and unfavorable conditions can easily damage the quality of leggings. However, our boxes let our clients combat all these uncertainties with style.
Food & Beverage Packaging
A water based coating that creates a semi gloss surface.
Food Safe Coating
A coating applied on the inner side of the box to make it food-safe.
Gloss Lamination
A thin layer of lamination that makes the box surface glossy.
Food & Beverage Packaging
A water based coating that creates a semi gloss surface.
Metallic Coating
A metallic layer of coating applied to give an extra shine to your box.
Pearlescent Coating
A decorative coating to give surface an extra shine.
Soft Touch Coating
A coating that produces smooth surface. Its considered a cheaper alternative to lamination.
UV Coating
UV-cured coating that can be done for spot and flood applications.
Matte Lamination
A thin lamination that gives the box a matte surface.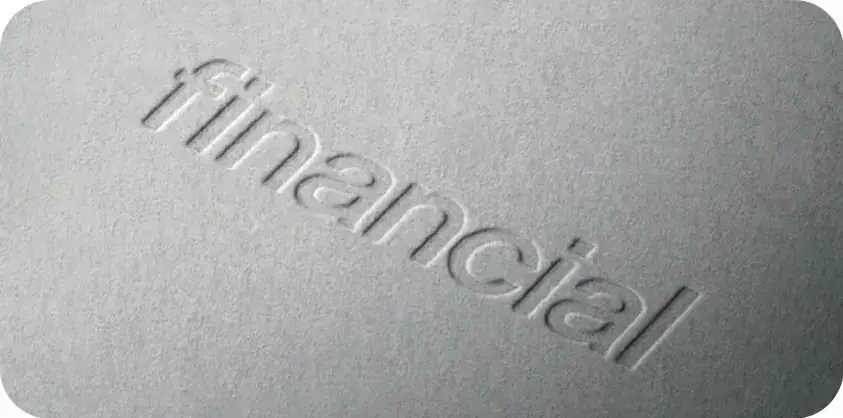 Embossing and Debossing
A process that creates a raised or recessed pattern on the surface.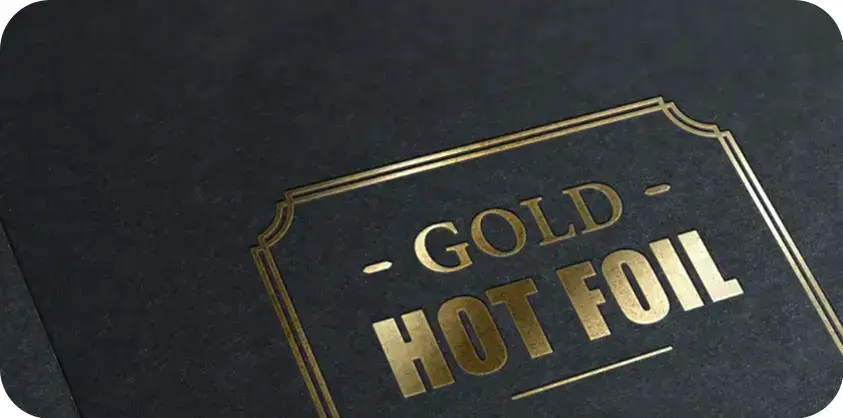 Metallic Foil Stamping
Hot foil transferred onto paper using stamping method.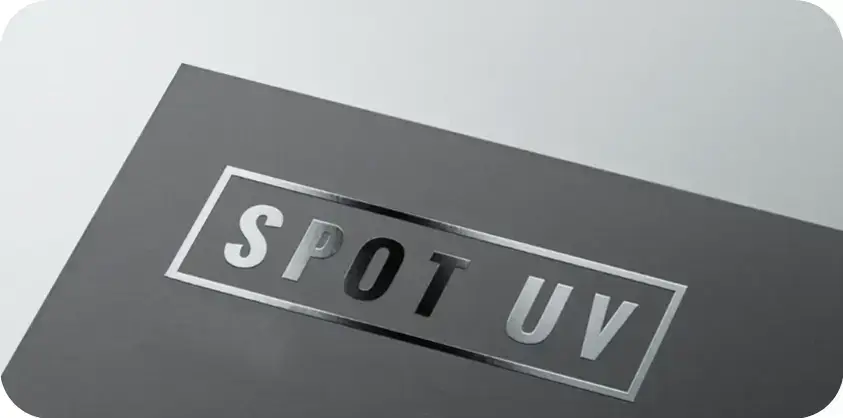 Spot UV
UV gloss coating cured on specific areas.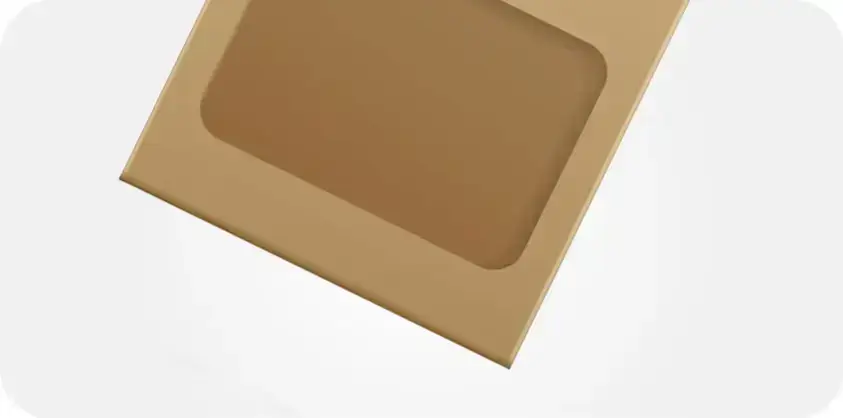 Window Cut-Out
A process where a cut-out is created on the box.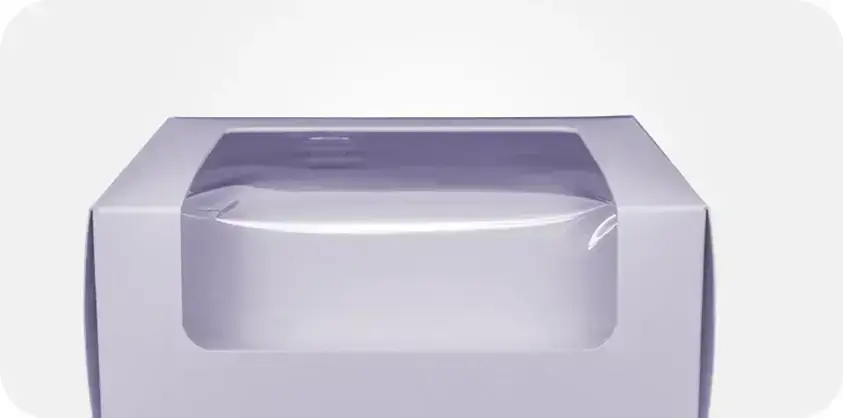 PET Window Patching
A method to apply a transparent plastic film covering the cut-out.
Frequently Asked Questions
The capacity of a single box to carry leggings varies based on its dimensions and composition. We can alter the dimensions and style to meet your exact specifications. The number of leggings that you need to package inside a box must be communicated with our team. We will let you get the right size of the box according to your requirements. For instance, small-sized boxes will not be able to hold a large number of leggings. You can also get a box with multiple inserts to hold different kinds of leggings in different sections. However, keep in mind that heavier boxes containing a large number of leggings may result in higher delivery charges.
It's definitely possible to get leggings boxes with embedded NFC chips for interactive content. You can place an order for leggings boxes with NFC (Near Field Communication) chips integrated. These NFC chips are important to win the trust of buyers and convince them to be your regular customers. Customers can access interactive content, including films, exclusive deals, and sizing guidelines, by tapping their Phones on the box. They can also get important details about the fabric, size, and color choices of the packaged items. In this way, you can offer an advanced shopping experience to your customers.
Recycled cardboard, kraft paper, and biodegradable inks are just a few of the eco-friendly materials we use for manufacturing leggings boxes. The best benefit of these materials is their recyclability. You can easily recycle them by sending these materials to a recycling facility nearby. We also ensure the use of eco-friendly adhesives and binders. Besides that, we always go for soy-based or water-based inks for printing to offer an additional environmentally friendly option. These inks don't have any bad impact on the lives of humans and other living things. In this way, these sustainable packaging solutions can help you attract more eco-conscious customers and improve the image of your company in the market.
Your Customer Journey Simplified
Customized orders can be scary to initiate. We keep the Process as simple as we can for your convenience!
Discuss Your Requirements

Quotation and Confirmation

Consultation and Design Work

Production and Delivery