Custom Sizes

Order custom-sized boxes to suit your needs perfectly.

Personalized

Discover personalized packaging exclusively for your needs.

Custom Style

Personalize your style with customizable packaging.

Free Design Support

Unlock free design support.

Free Shipping
Discounted Prices
Custom coin packaging comes in many styles. It may have round, square, cubic, or rectangular styles. Certain consumers choose unique box designs, such as pentagonal, hexagonal, and others. They can also include personalized placeholders and inserts. These add-ons are essential for safely holding and arranging coins. These boxes also come with die-cut custom-shaped windows. People will be able to see the internal product arrangement through these windows. They can also have handles with unique shapes. Their airtight lids can also aid in warding off dust and bacteria. These boxes are less expensive due to their natural and renewable manufacturing materials. They can also come with a waterproof lamination to keep moisture and water out.
A variety of printing features contribute to their increased appeal. For instance, they may include printed illustrations, graphics, and textual details. They may also bear the brand's name and logo printed on them. These printing components are quite effective in advertising the company and its products. There are numerous unique finishing choices. These finishing techniques include velvet lamination, PVC, foiling, and embossing, among others. They may be essential for adding an opulent touch to personalized coin boxes with lids. You can use these boxes to store coins for a long time.
To get a quick price quote, please submit this price request form after filling out your required specifications. Our sales representative will shortly get in contact with you.
Unlock the potential of your products with our unrivaled packaging solutions tailored to your industry and specific product needs.
Sample Price: $1.75 (Per Box)
| | |
| --- | --- |
| Dimensions | All custom sizes & shapes |
| Min.quantity | 50 Boxes ( Hardproof Sample Option Available ) |
| Default process | Die cutting, gluing, scoring, perforation |
| Printing | Cmyk, pms, no printing |
| Options | Custom window cut out, gold/silver foiling, embossing, raised ink, pvc sheet. |
| Turn around time | 10-12 business days , rush |
| Paper stock | 10pt to 28pt (60lb to 400lb) eco-friendly Kraft, e-flute corrugated, bux board, cardstock |
| Proof | Flat view, 3d mock-up, physical sampling (on Request) |
Coin Packaging
Coin packaging has to be durable and long-lasting. You can get it from us with the best features to store your coins for a long time.
Customization and personalization of coin packaging
Personalizing coin boxes can make them more appealing to collectors and enthusiasts. We can create distinctive packaging that matches the coins' theme or story. It is also possible to include issuing authority or organization logos, symbols, or artwork. We also make limited edition coin sets more desirable with distinctive packaging. You can also ask our team to attach labels or stickers that collectors can personalize with names or other information. It will allow collectors to write or mark boxes. Embossing or foil stamping gives packages a luxury sense. It also highlights coin features with embossed structures.
We can customize packaging for holidays, anniversaries, and commemorations. It also includes occasion-related themes. You can get interactive packaging to engage collectors. Secret compartments or mechanisms reveal more information or features. Hence, you can contact our team for personalized boxes with the desired printing elements.
Safety features
Coin boxes must include safety features to protect valuable coins. They can protect them from harm, theft, and the environment. You can get them with advanced and modern locking mechanisms. For instance, we offer these boxes with classic key locks, combination locks, and electronic locks. You can get boxes with tamper-evident seals to show if the box has been opened. Seals can be stickers, tapes, or other mechanisms that break when the box is opened. We also manufacture the box using strong materials to withstand impact. Heavy-duty plastic or metal structures can extend protection.
We use fireproof materials or coatings to protect coinage boxes from fire damage. It is important for storing expensive or historical coins. Water-resistant or waterproof characteristics protect coins from flooding or water exposure. These features also prevent humidity difficulties with moisture-absorbing box materials. Coins can be protected against oxidation and discoloration by box linings. Silver coins are especially susceptible to tarnishing. Hence, you can get packaging with the desired safety features from customboxesonly.com.
Coin packaging with special internal features
Special internal features of boxes can improve coin safety, display, and appeal. You can get boxes with custom foam inserts. They securely grip each coin, reducing movement and transit damages. Custom cutouts can also fit each coin to ensure its safety. We also offer coin packaging with rotating platforms. They let collectors see a coin's sides without taking it out of the box. You can also get boxes with flip trays. In this way, flipping internal trays reveals more coins.
You can go for boxes with secret compartments for authenticity certificates, historical information, and other objects. It surprises and enhances the collector's experience. You can also consider boxes with stackable trays that interlock for secure and organized storage. Internal drawers that swing out for coin access without revealing the collection. You can get packaging with desired internal features from us.
Digital features of packaging
Coin packaging with digital features can make collecting more fun and modern. We use QR codes on packaging that people can scan with cell phones. QR codes can lead to coin information, films, and interactive material. We also offer coin boxes with NFC tags. NFC-enabled devices can tap packages with NFC chips. Digital certificates of authenticity, web galleries, and multimedia information can be linked via NFC. We also create packaging that activates AR using an app. These AR markers lead to 3D animations, historical reconstructions, and interactive information when scanned with the phone.
We can put small digital or e-ink screens in the package. In this way, displays can show rotating coin images, historical information, and collector messages. You can also go for RFID-embedded packaging for coins. It helps to track and authenticate coins via RFID. RFID also allows inventory management and interactive experiences. Hence, you can get packaging with digital features from customboxesonly.com.
Food & Beverage Packaging
A water based coating that creates a semi gloss surface.
Food Safe Coating
A coating applied on the inner side of the box to make it food-safe.
Gloss Lamination
A thin layer of lamination that makes the box surface glossy.
Food & Beverage Packaging
A water based coating that creates a semi gloss surface.
Metallic Coating
A metallic layer of coating applied to give an extra shine to your box.
Pearlescent Coating
A decorative coating to give surface an extra shine.
Soft Touch Coating
A coating that produces smooth surface. Its considered a cheaper alternative to lamination.
UV Coating
UV-cured coating that can be done for spot and flood applications.
Matte Lamination
A thin lamination that gives the box a matte surface.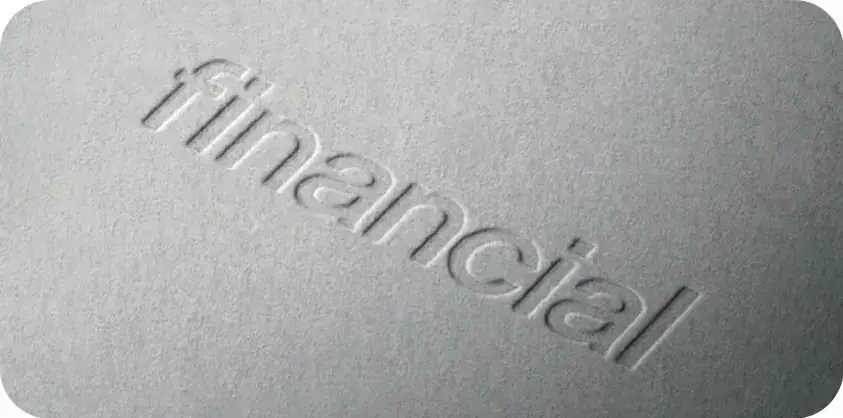 Embossing and Debossing
A process that creates a raised or recessed pattern on the surface.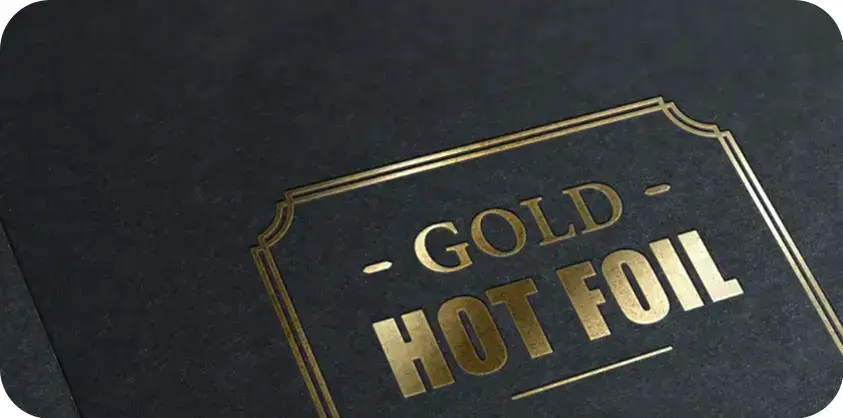 Metallic Foil Stamping
Hot foil transferred onto paper using stamping method.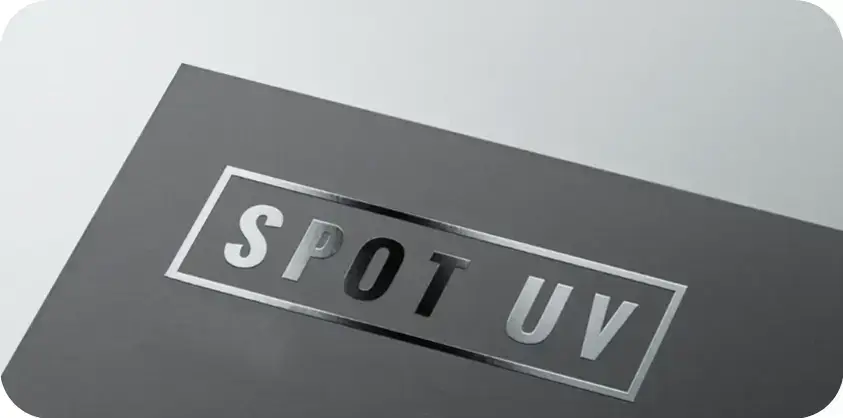 Spot UV
UV gloss coating cured on specific areas.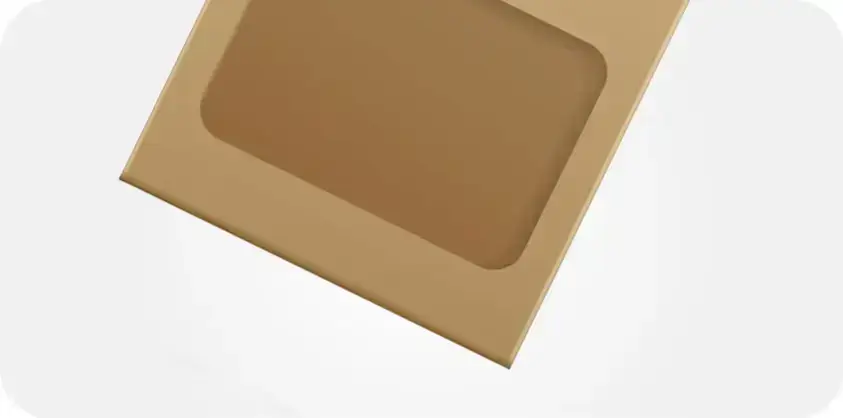 Window Cut-Out
A process where a cut-out is created on the box.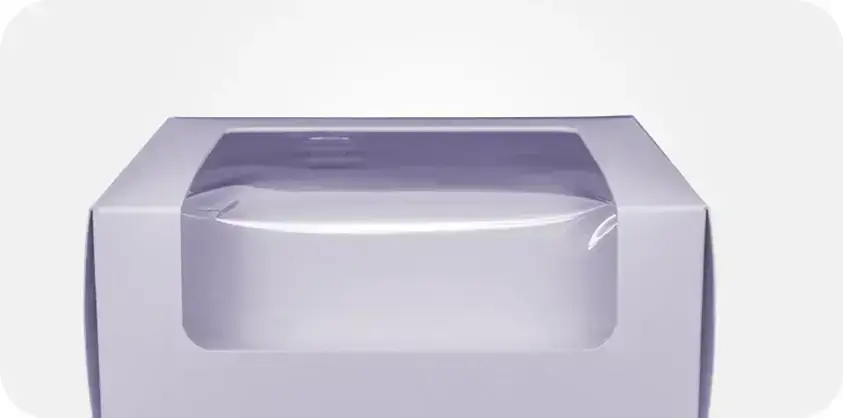 PET Window Patching
A method to apply a transparent plastic film covering the cut-out.
Frequently Asked Questions
Yes, we use eco-friendly coin box inks to minimize environmental impact. These inks are important to print boxes without compromising printing quality. We use soy-based inks as they are made from renewable soybeans. They have fewer VOCs than petroleum-based inks. Biodegradable soy-based inks are also easy to recycle. Corn and linseed oil inks are also eco-friendly. These renewable inks have fewer environmental implications than petroleum-based ones. Water-based inks use water as the solvent, reducing dangerous ingredients. These eco-friendly inks have reduced VOCs.
Coin collectors store coins in packaging for long-term storage. Well-designed coin packing can preserve coins for a long time. We use inert and non-reactive coin packaging for long-term storage. Popular materials include archival polymers, Mylar, and acid-free paper. We also avoid packaging that may contain chemicals or acids that degrade coins over time. You can choose sealed coin holders or capsules. This shields coins from air, moisture, and pollutants that might tarnish or corrode them. Hence, we offer boxes with specialized features to store coins for a long time.
Packaging for coins can help to store and transport coins securely. You can choose coin packing with a tight seal. It helps to prevent coins from slipping out during travel. Airtight seals also secure coinage against air and moisture. We also offer packaging with shock-absorbing elements like foam inserts or cushioning. It can safeguard coins during shipping and transit. You can also get boxes with coin holders or capsules to hold coins securely. Custom holders reduce coin movement during shipment. You can choose coin packaging made of long-lasting and impact-resistant materials. This shields coins and packaging from outside pressures while shipping. Hence, you can use them to transport coins securely.
Your Customer Journey Simplified
Customized orders can be scary to initiate. We keep the Process as simple as we can for your convenience!
Discuss Your Requirements

Quotation and Confirmation

Consultation and Design Work

Production and Delivery