Custom Sizes

Order custom-sized boxes to suit your needs perfectly.

Personalized

Discover personalized packaging exclusively for your needs.

Custom Style

Personalize your style with customizable packaging.

Free Design Support

Unlock free design support.

Free Shipping
Discounted Prices
Products stand out in stores because of the exceptional qualities of custom suitcase boxes. They come in several sizes, such as small, medium, and large boxes. Customers can view inside the suitcase-like boxes due to their custom-shaped die-cut windows. The professional arrangement of various products inside them is made possible by their unique add-ons, such as inserts and placeholders. Some consumers buy custom suitcase boxes with lids to shield their items from the weather while they're being shipped. Lift-off, magnetic, or Velcro lids keep dirt and bacteria out of the box. These boxes' custom-shaped handles make them easy for customers to carry.
The greatest manufacturing materials include corrugated, kraft, and bux board. These materials are biodegradable, recyclable, and reusable. They also guarantee the security of packaged items because of their durability and higher thickness. They are less expensive due to the fact that they are made from natural and renewable resources. Custom-printed suitcase boxes provide product information through their textual content, relevant graphics, and images. These printing components are crucial to capturing the interest of potential customers. Various embellishments are available, including foiling, coating, embossing, PVC, raised printing, and others to increase their visual appeal.
To get a quick price quote, please submit this price request form after filling out your required specifications. Our sales representative will shortly get in contact with you.
Unlock the potential of your products with our unrivaled packaging solutions tailored to your industry and specific product needs.
Sample Price: $2.99 (Per Box)
| | |
| --- | --- |
| Dimensions | All custom sizes & shapes |
| Min.quantity | 50 Boxes ( Hardproof Sample Option Available ) |
| Default process | Die cutting, gluing, scoring, perforation |
| Printing | Cmyk, pms, no printing |
| Options | Custom window cut out, gold/silver foiling, embossing, raised ink, pvc sheet. |
| Turn around time | 10-12 business days , rush |
| Paper stock | 10pt to 28pt (60lb to 400lb) eco-friendly Kraft, e-flute corrugated, bux board, cardstock |
| Proof | Flat view, 3d mock-up, physical sampling (on Request) |
Suitcase boxes are the perfect solution for storing your belongings while traveling. A suitcase box is a durable, cost-effective, and eco-friendly way to pack your clothes. They are sturdy and durable, ideal for big business and weekend getaways. Suitcases help organize all your belongings neatly in one place, making it easier to pack up and travel with everything you need.
These boxes are also awesome and amazing to look at. They are also nice and easy to carry. They have grips on either side, so you don't have to fear dropping or losing hold of them. Plus, their compact size means you can fit them anywhere you desire.
These boxes are made from durable cardboard, which means you can use them after each use. They come in nice sizes and forms to fit your needs perfectly. Flat boxes are ideal for fragile items, while flat-pack CCBs are great for larger items such as furniture.
Suitcase boxes are created from recycled materials and come in diverse sizes. So that you can choose or get the best or nice fit for your needs. They're also customizable for extra beauty.
You'll save money when buying in bulk the suitcase boxes wholesale. Because there will be no per-unit cost. Plus, if you have multiple suitcases on hand already, this will be an easy way to store them until you need them again. And it prevents clutter around your home by keeping them out of sight until then.
Durable suitcase boxes are what we create.
Boxes from www.customboxesonly.com are made of durable materials to fight the weight and impact of your luggage. The custom suitcase boxes are all about high-quality materials lasting many years. You can use them repeatedly, making them an excellent selection for people. Who travel frequently or have multiple suitcases in their homes.
Also, the printed suitcase boxes feature a lid. That snaps shut securely, so you don't have to worry about losing your belongings.
Lightweight and eco-friendly
Contact us if you're looking for lightweight, eco-friendly to transport your suitcases around town. We offer various boxes in all forms and lengths so that you can well find the perfect one for your requirements.
Our lightweight and eco containers are all about high-quality, durable, and comfortable materials. Each box is designed with different features in mind. Some have built-in shock resistance, so you can easily maneuver around town. While others have handles on top so you can carry them easily from place to place. They're also available in multiple colors, including black and white, to match any outfit or style.
What makes our suitcase boxes stand out in the market?
You deserve the best suitcase box experience possible. That's why we've created our line of custom made boxes that will stand out in any crowd!
There are 100% eco materials, so they leave a minimal carbon footprint on the earth. At the same time, providing you with a strong, durable product that will keep your items safe and nice during transport. We also use eco cardboard for our packaging inserts — a practice that means you won't have to throw them away after unpacking your goods!
In addition to being eco-friendly, our custom cardboard boxes are also affordable! You can get all of this convenience, which means you'll be able to use them repeatedly without worrying about money.
Why should you consider buying from customboxesonly?
Our custom printed boxes are the ideal or perfect way to keep your luggage safe and secure. They are all about thick, sturdy cardboard to withstand travel rigors. Each box has a convenient handle for easy carrying. And a hinge mechanism that keeps the lid in place until you're ready to open it.
We know that when you're traveling, it can require a lot of work to keep a trace of all your belongings. Especially if you're trying to manage everything in one suitcase. That's why we make sure that our wholesale boxes are affordable. And roomy enough for even the bulkiest items—including shoes.
You can store up to three pairs of shoes per box to avoid having to make numerous travels back. And forth between your hotel room and the carousel when you arrive at your destination.
Most importantly, our Kraft boxes are sturdy enough to protect your clothes during transit. So they don't get wrinkled or stretched out. Whether you're flying across the country or driving down the street. Our cases will keep everything safe and secure inside. So that when you get home, all your items look as good as new!
Conclusion
It can be overwhelming or challenging to figure out what kind of boxes or packages are best for you. But we're confident that after reading this article, you'll be capable of picking the right suitcase boxes for your needs. We are here to take nice care of your container for suitcase needs. So feel free to have a free consultation call with us.
Food & Beverage Packaging
A water based coating that creates a semi gloss surface.
Food Safe Coating
A coating applied on the inner side of the box to make it food-safe.
Gloss Lamination
A thin layer of lamination that makes the box surface glossy.
Food & Beverage Packaging
A water based coating that creates a semi gloss surface.
Metallic Coating
A metallic layer of coating applied to give an extra shine to your box.
Pearlescent Coating
A decorative coating to give surface an extra shine.
Soft Touch Coating
A coating that produces smooth surface. Its considered a cheaper alternative to lamination.
UV Coating
UV-cured coating that can be done for spot and flood applications.
Matte Lamination
A thin lamination that gives the box a matte surface.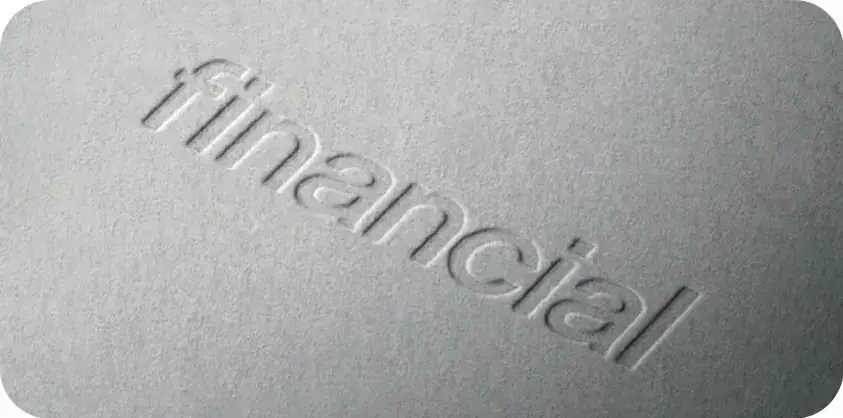 Embossing and Debossing
A process that creates a raised or recessed pattern on the surface.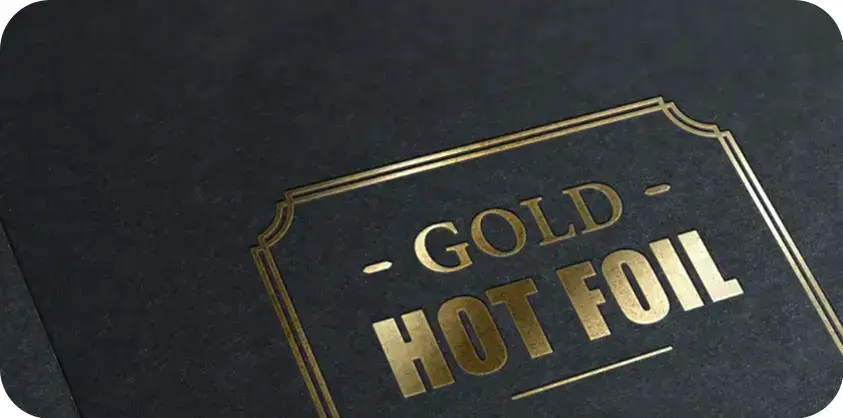 Metallic Foil Stamping
Hot foil transferred onto paper using stamping method.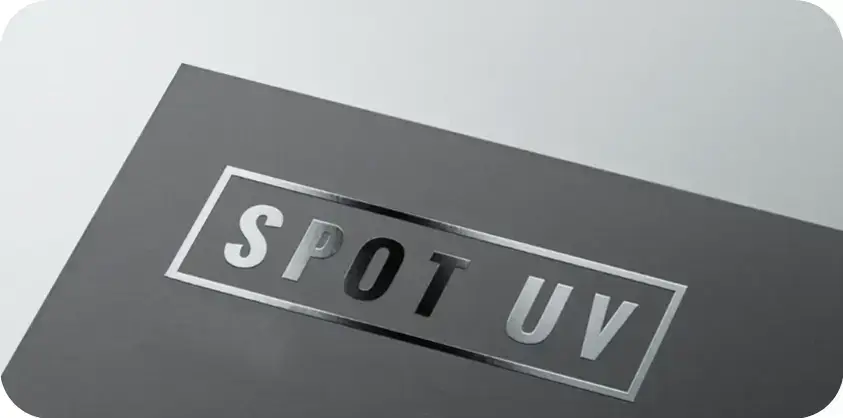 Spot UV
UV gloss coating cured on specific areas.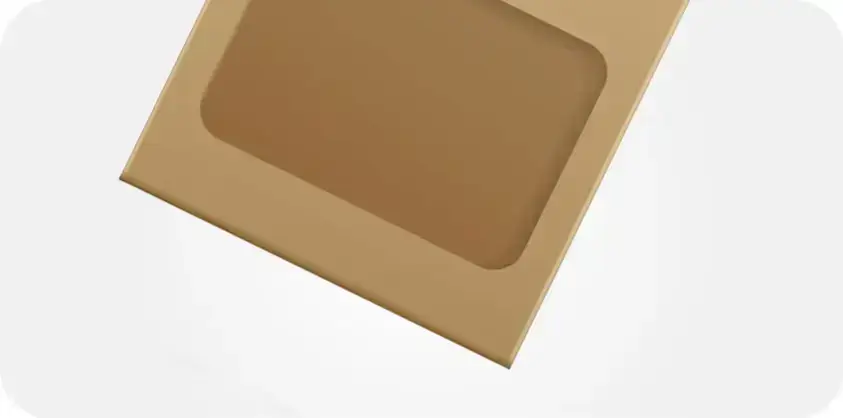 Window Cut-Out
A process where a cut-out is created on the box.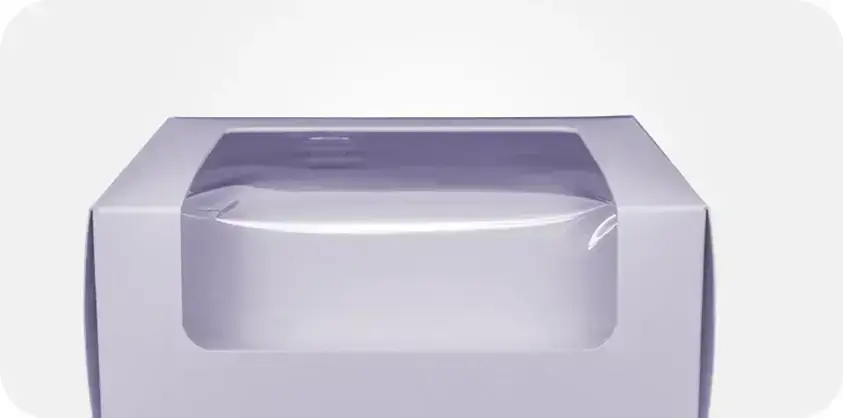 PET Window Patching
A method to apply a transparent plastic film covering the cut-out.
Frequently Asked Questions
Custom suitcase boxes provide a unique and artistic approach to product packaging. These boxes are more than simply a medium of storage. They are an artistic reflection of your company. Their unique shape, which is suggestive of little luggage, acts as an effective visual narrative tool. The shape of these unusual boxes quickly draws attention and piques curiosity. The ease of carrying with a handle at their top like a suitcase makes them perfect packaging for heavier items. These unique shaped boxes are a story to discover, and their iconic shape and style make them more than a packaging.
Yes, the adaptability of custom suitcase boxes is limitless. You have the creative freedom to customize the size and features to fit a wide range of items. These boxes may be created to fit the particular measurements of your products, whether you are packaging cosmetics, accessories, or presents. The printed suitcase boxes are perfect for travel and fashion accessories. Similarly, they are ideal to use for laptops, tablets, board games, and wine. A brand can use this custom packaging option to package gifts, children's toys, art supplies, miniature models, and a lot of other such items.
Yes! Custom suitcase boxes are an excellent alternative for advertising initiatives. Their unique and beautiful design adds a surprise and joy factor to the unboxing experience. These boxes can serve to create memorable and shared moments for your consumers. You can transform the unboxing process into a promotional event by personalizing them with special messages and exclusive designs. Similarly, you can use the limited-edition themes to grab more clients by aligning them with ongoing events. This will make a lasting impact and inspire customers to share their experiences with others.
Your Customer Journey Simplified
Customized orders can be scary to initiate. We keep the Process as simple as we can for your convenience!
Discuss Your Requirements

Quotation and Confirmation

Consultation and Design Work

Production and Delivery