Custom Sizes

Order custom-sized boxes to suit your needs perfectly.

Personalized

Discover personalized packaging exclusively for your needs.

Custom Style

Personalize your style with customizable packaging.

Free Design Support

Unlock free design support.

Free Shipping
Discounted Prices
Custom five-panel hanger boxes make products stand out in stores due to their brilliant features. They come in many size options, including small, medium, or large-sized boxes. They also include specially designed die-cut windows that allow customers to view inside the boxes. Their unique add-ons, such as inserts and placeholders, help professionally arrange various items inside them. Some consumers get custom five-panel hanger boxes with lids to keep products safe from various elements during shipping. Magnetic, Velcro, or lift-off lids don't allow dust or germs to enter the box. Their custom-shaped handles make their carriage easier for buyers.
Their manufacturing materials include kraft, bux board, and corrugated. These materials are recyclable, biodegradable, and reusable. They can also guarantee the security of packaged items because of their sturdiness and increased thickness. Their lower cost is due to their origin from natural and renewable sources. Custom-printed five-panel hanger boxes come with patterns, drawings, pictures, and textual information about the product. Numerous embellishments are available to increase their visual appeal, including foiling, coating, embossing, PVC, raised ink, and others. Several decorative elements, such as stickers, bows, and ribbons, increase their attractiveness to buyers.
To get a quick price quote, please submit this price request form after filling out your required specifications. Our sales representative will shortly get in contact with you.
Unlock the potential of your products with our unrivaled packaging solutions tailored to your industry and specific product needs.
Sample Price: $1.75 (Per Box)
| | |
| --- | --- |
| Dimensions | All custom sizes & shapes |
| Min.quantity | 50 Boxes ( Hardproof Sample Option Available ) |
| Default process | Die cutting, gluing, scoring, perforation |
| Printing | Cmyk, pms, no printing |
| Options | Custom window cut out, gold/silver foiling, embossing, raised ink, pvc sheet. |
| Turn around time | 10-12 business days , rush |
| Paper stock | 10pt to 28pt (60lb to 400lb) eco-friendly Kraft, e-flute corrugated, bux board, cardstock |
| Proof | Flat view, 3d mock-up, physical sampling (on Request) |
Five panel hanger boxes
Imagine that you walk into a store, and your attention is immediately drawn to an effortlessly displayed product. What is the thing that actually catches your attention? It is possible that it is the captivating graphics or the strategic positioning. But the most possible reason for this immediate attraction is the packaging of the product, specifically the five panel hanger boxes. It is a special type of packaging that gives you a combination of functionality and visual appeal. These boxes have pre cut holes that allow you to hang them easily on retail displays. These precut holes are punched into an extended top panel. This out-of-the-way design allows the products to stand out among competitors and get the attention of the customers in a way that traditional packaging cannot manage.
Introduction
Welcome to www.customboxesonly.com, where the world of packaging perfection unfolds itself in front of you. Our quality variety and affordable prices are impeccable, making us your go to destination for all your packaging needs. Dive in with us in the world of our versatile boxes and discover why we are an absolute game changer for any product based business. Our five panel hanger boxes are your ultimate product projector in the best possible way.
Custom options for five panel hanger boxes.
The versatility that we offer for our packaging products has no bounds. We offer them in sizes and shapes that are capable of accommodating different types of merchandise. Our boxes offer aesthetically pleasing presentations for your products, and they also offer practical benefits for them. Retailers can easily dispense the products quickly with the help of the additional hanging tab that we add to our custom five panel hanger boxes. The display on hooks or racks without taking up valuable shelf space proves to be a breather for retailers who have crowded counters to deal with. The strong manufacturing of our boxes makes sure that your products remain intact during storage and transportation.
Today's market landscape is a place where first impressions matter the most. Therefore it is highly crucial for any business that is striving to make its mark to invest in high quality packaging. We guarantee you that our boxes offer exceptional visibility in amalgamation durability.
Why customboxesonly.com is the best place to buy printed five panel hanger boxes?
We have a strong commitment to quality and customer satisfaction. This is why our company is known as the best place to buy unique and versatile packaging solutions. Our peculiar eye towards details helps us to understand the specific requirements of each and every product. The custom options that we offer are not only visually attractive, but they also offer the most practical protection for the products. We facilitate our customers in every way possible, whether they need a certain size or design. You can rely on the expertise and guidance of our pro manufacturers every step of the way. Our company makes endless efforts to provide reliable and perfectly printed five panel hanger boxes while meeting all our customer demands.
We employ unique printing methods on your boxes that make them highly attractive. You can make a choice from numerous types of laminations. This further adds to the charisma of your product packaging. Our laminations are not meant to make your boxes beautiful only. They highly enhance the functionality of your packaging items.
Unique options that we offer:
Our versatile and functional range of eco-friendly five-panel hanger boxes is an excellent choice for packing all types of retail products.
We offer standard five panel box, which is the traditional style of this packaging. This style offers ample space for branding opportunities and giving out product information. They hang on the market shelves neatly, making the product eye-catching for the customers.
We also offer windowed five panel box. The specialty of this type of box is the transparent section that it has, which allows the customers to see the products without opening the packaging. This type of box is an excellent source to enhance the visibility of the products while enticing potential buyers.
You can also get custom five panel box from us and unique shapes. No matter if you want a hexagon shape or a heart shape design, you can ask us to create it according to your specifications.
If you give preference to sustainability, we also have eco friendly options such as craft paper or recycled cardboard hanger boxes. These environmentally conscious choices help to reduce waste and also flaunt your commitment to the preservation of our planet.
Conclusion:
Www.customboxesonly.com designs your packaging keeping your end purpose in mind. Whether you need five panel hanger boxes for retail displays, our promotional pursuits. We may be able to offer you the most appropriate solution. With our wide range of options, you can rest assured that you will find the perfect box to flaunt your products in the best possible way. With our focus on eco friendly materials and practices. You will also have the peace of mind. Of knowing that your conquest of getting quality packaging for your products did no harm to the environment that you live in.
Food & Beverage Packaging
A water based coating that creates a semi gloss surface.
Food Safe Coating
A coating applied on the inner side of the box to make it food-safe.
Gloss Lamination
A thin layer of lamination that makes the box surface glossy.
Food & Beverage Packaging
A water based coating that creates a semi gloss surface.
Metallic Coating
A metallic layer of coating applied to give an extra shine to your box.
Pearlescent Coating
A decorative coating to give surface an extra shine.
Soft Touch Coating
A coating that produces smooth surface. Its considered a cheaper alternative to lamination.
UV Coating
UV-cured coating that can be done for spot and flood applications.
Matte Lamination
A thin lamination that gives the box a matte surface.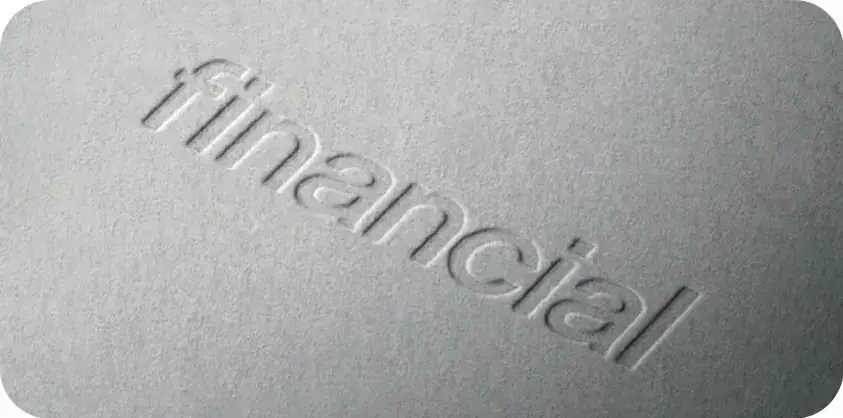 Embossing and Debossing
A process that creates a raised or recessed pattern on the surface.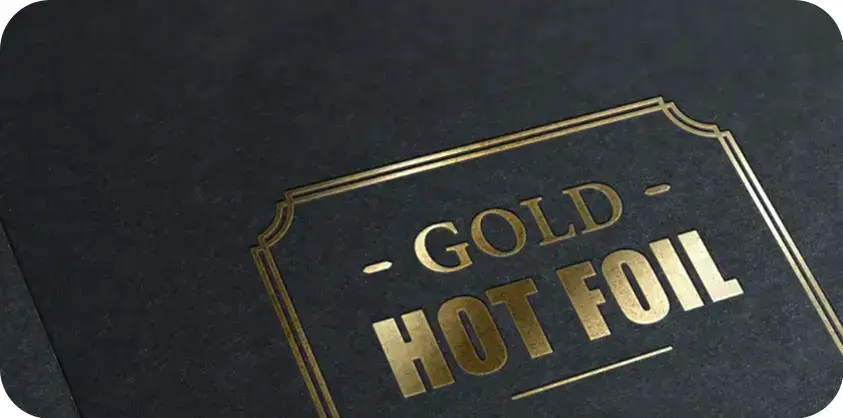 Metallic Foil Stamping
Hot foil transferred onto paper using stamping method.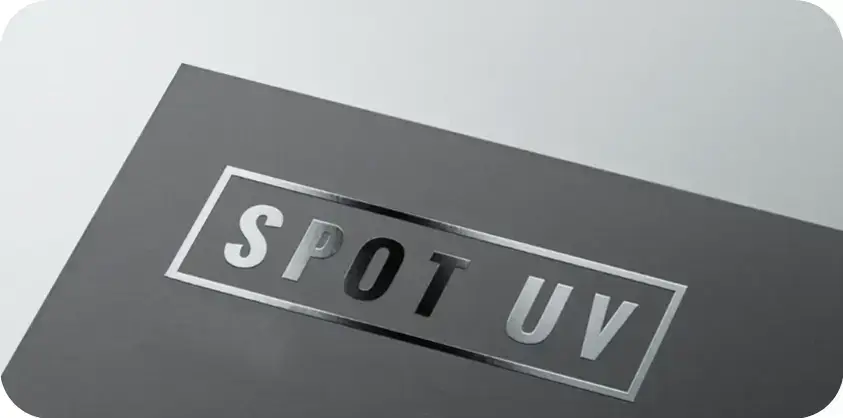 Spot UV
UV gloss coating cured on specific areas.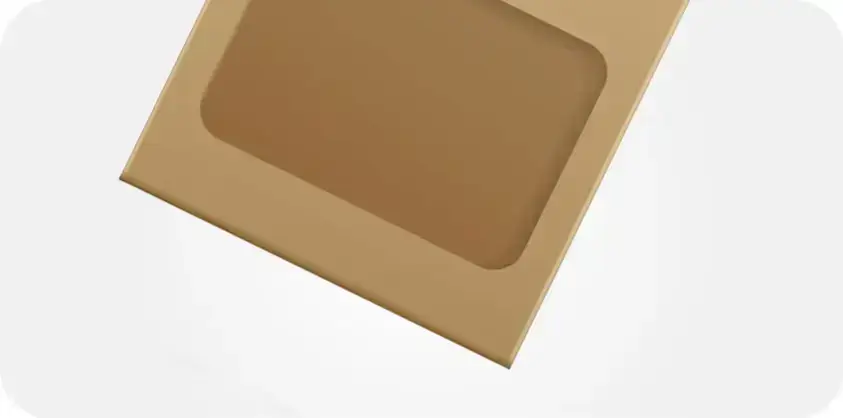 Window Cut-Out
A process where a cut-out is created on the box.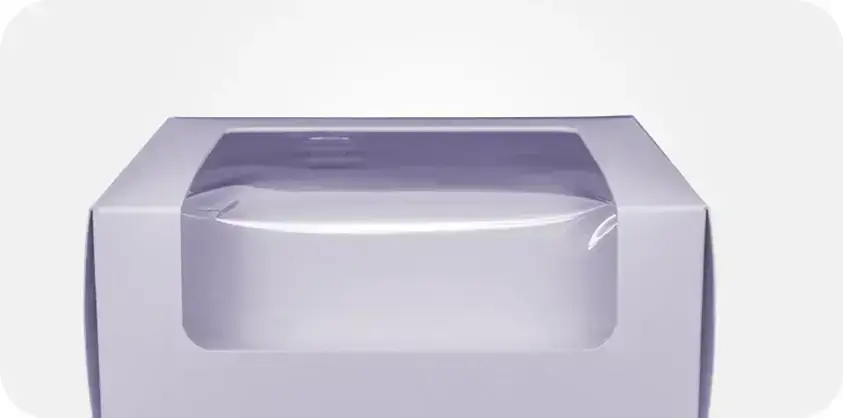 PET Window Patching
A method to apply a transparent plastic film covering the cut-out.
Frequently Asked Questions
The choice of material directly impacts the appearance and functionality of custom five-panel hanger boxes. This is why we suggest exhaustive and careful research before finalizing the end material that you choose. Card stock is one of the most popular choices for making such types of boxes. It offers a balance between cost-effectiveness and visual appeal. Corrugated Five Panel Hanger Boxes are commonly used for electronics, cosmetics, and other delicate items. Kraft Five Panel Hanger Boxes can be a great fit for eco-conscious brands and products with a natural or organic image. We advise working closely with our designers while making these crucial selections so that they can guide you in the right direction side by side.
There is no end to the sustainable options that we offer to make your custom five-panel hanger boxes environmentally safe. You can choose recycled cardboard that we source from reliable recycling units. It is just as durable and printable as virgin cardboard. Our Kraft material is biodegradable and one hundred percent recyclable. You can also use bamboo fiber-based materials that are increasingly coming into use for Eco-friendly practices. We also offer hemp-based materials that are also emerging as a sustainable option with a very low carbon footprint. We also offer inks that can make your five-panel hanger boxes extra sustainable and easily recyclable and compostable.
Custom five panel hanger boxes are best for products that benefit from high visibility. They will be most favorable for you if your products have catchy designs, branding, or graphics that you may want to flash in front of your customers. They work well with lightweight to moderately heavy products. If your commodity is too heavy, it may not be a secure option for you. Although such styles of boxes are designed for display, they still provide a degree of protection to your products. However, if your products are highly fragile or require extensive protection. Then, you may need to consider additional packaging measures in union with the Five Panel Hanger Boxes.
Your Customer Journey Simplified
Customized orders can be scary to initiate. We keep the Process as simple as we can for your convenience!
Discuss Your Requirements

Quotation and Confirmation

Consultation and Design Work

Production and Delivery