Custom Sizes

Order custom-sized boxes to suit your needs perfectly.

Personalized

Discover personalized packaging exclusively for your needs.

Custom Style

Personalize your style with customizable packaging.

Free Design Support

Unlock free design support.

Free Shipping
Discounted Prices
Most consumers select premium custom straight tuck end boxes for their products. This particular tuck-end box style has a front, a back, two sides, and two apertures. Two flaps are attached to each opening's side of the box and fold inward. A larger flap is then attached to the front of the box, and it folds over the side flaps and tucks into the rear of the box. Custom rigid straight tuck end boxes endure a variety of stresses during shipping since they are tougher and more resilient. Water or moisture won't harm the products' quality because of their waterproof coating. Materials including cardboard, kraft paper, and bux board are employed in their manufacturing because they are reasonably priced and economical. They biodegrade naturally, making them also environmentally friendly.
Custom printed straight tuck end boxes promote the business and its products. Numerous consumers are drawn in by their sophisticated font and eye-catching colors. Pertinent printed graphics, images, and printed product information draw in the target audience. Their visual appeal is increased by finishing techniques, including silver or gold foiling, velvet coating, PVC, raised ink, and others. Some consumers emboss or deboss their boxes to give them a textured appearance.
To get a quick price quote, please submit this price request form after filling out your required specifications. Our sales representative will shortly get in contact with you.
Unlock the potential of your products with our unrivaled packaging solutions tailored to your industry and specific product needs.
Sample Price: $1.75 (Per Box)
| | |
| --- | --- |
| Dimensions | All custom sizes & shapes |
| Min.quantity | 50 Boxes ( Hardproof Sample Option Available ) |
| Default process | Die cutting, gluing, scoring, perforation |
| Printing | Cmyk, pms, no printing |
| Options | Custom window cut out, gold/silver foiling, embossing, raised ink, pvc sheet. |
| Turn around time | 10-12 business days , rush |
| Paper stock | 10pt to 28pt (60lb to 400lb) eco-friendly Kraft, e-flute corrugated, bux board, cardstock |
| Proof | Flat view, 3d mock-up, physical sampling (on Request) |
Straight Tuck End Boxes
Straight tuck-end boxes come with a front flap, a back flap, two sides, and two openings. Both openings have two flaps connected to the sides of the box that fold inward. There is also a larger flap attached to the front of the box that folds over the side flaps and tucks into the back of the box. They can also come in a range of shapes that look good. Some of these shapes are pyramidal, gable, pentagonal, and so on. They also come with add-ons such as inserts and placeholders. Their production materials may include paper, bux board, and cardboard. They are also good for the earth because they are recyclable and decomposable.
You can give your product a classy look by packaging it inside straight tuck end boxes. We are a top packaging company that can offer businesses with high-quality packaging for both small and large products. You can get amazing packaging from us with the desired features.
Straight tuck end boxes with custom features
We can manufacture boxes that fit your needs. The best choice would be a customized box with the style you want. You can ask to use classic colors such as white, ivory, or champagne. You are also free to choose any color combination you want. Their common shapes can be square, round, rectangular, and cubic. These boxes can also be pillow-style, hexagonal, or briefcase-style. Their sizes can also vary according to your needs. The sizes of the boxes depend on the product you need to package inside.
Internal box customizations
You can also get them with unique extras. For instance, we can create a box with custom inserts and multiple compartments. You also have the option of choosing it with a handle and airtight lid. There can also be die-cut windows. You can also get them with ribbon handles. They can enhance their visual outlook. There can also be PVC patching cards. It will let your potential customers see how you have arranged your products inside the box. In some cases, you can ask www.customboxesonly.com to print graphics, artwork, or drawings inside the boxes.
High-quality materials
You need to be very careful when handling fragile products. Most companies use kraft or cardboard boxes to ship their fragile items. We make sure the materials are strong and durable because we know how much protection a brand may need for its products. Our team also manufactures packaging solutions by using paper, cardboard, and bux board. The best paper stock may be natural brown and white kraft, metallic paper, black kraft, and textured paper. The thickness of the materials may range from 12pt to 24pt. We can also laminate them with waterproof coatings to protect them from damage when they come in touch with liquids like water. We also ensure that the production materials are safe for the environment. Our manufacturing materials are recyclable and biodegradable.
Straight tuck end boxes with amazing printing
Custom printed boxes come with the relevant printing elements and help you to reach your target market. There can be images and graphics related to your products. They can draw attention to the items present in a box. We use both offset and screen printing to print your packaging. We also use digital printing when there is a small order. Our team also uses fluorescent color inks, water-based inks, and soy-based inks for printing. They don't have any negative impact on the environment. We can also use PMS, CMYK, and oil-based inks on demand. Hence, you can get the best quality printed products according to your needs.
Finishing option and add-ons
Your packaging has to be stunning enough to entice more customers. We offer several finishing options to enhance their catchiness. For instance, you can get them with anti-scratch lamination, waterproof lamination, aqueous coating, and soft-touch coating. We can also create packaging with silk lamination, gloss coating, matte coating, and silver or gold foiling. There are several kinds of add-ons to give these boxes a lux touch. They can be embossing, debossing, hot foil stamping, and cold foil printing. Hence, www.customboxesonly.com can set your product packaging apart from others with the help of these add-ons.
Why choose us?
We also have a number of special services for our clients. Customers rely on us because they know we will meet their needs for packaging. You can call, email, or use live chat to get in touch with us. We have built a strong name in the industry by offering a wide range of unique free services. Customers can get free design support. They also qualify for free shipping within the country. However, international shipping may not be free. We can also offer facilities such as no die-cut fees and no plate charges. We can also send standard orders in 10-12 business days. You can also go for rush orders to get straight tuck-end boxes shipped in 6-8 working days. There will be a small fee for rush shipping.
Food & Beverage Packaging
A water based coating that creates a semi gloss surface.
Food Safe Coating
A coating applied on the inner side of the box to make it food-safe.
Gloss Lamination
A thin layer of lamination that makes the box surface glossy.
Food & Beverage Packaging
A water based coating that creates a semi gloss surface.
Metallic Coating
A metallic layer of coating applied to give an extra shine to your box.
Pearlescent Coating
A decorative coating to give surface an extra shine.
Soft Touch Coating
A coating that produces smooth surface. Its considered a cheaper alternative to lamination.
UV Coating
UV-cured coating that can be done for spot and flood applications.
Matte Lamination
A thin lamination that gives the box a matte surface.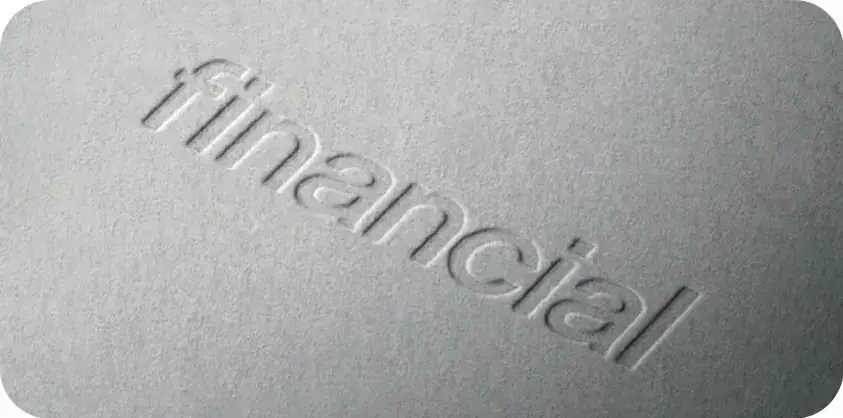 Embossing and Debossing
A process that creates a raised or recessed pattern on the surface.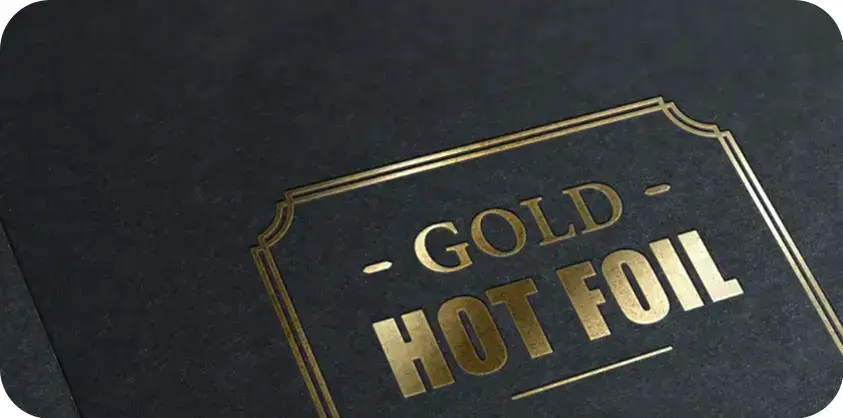 Metallic Foil Stamping
Hot foil transferred onto paper using stamping method.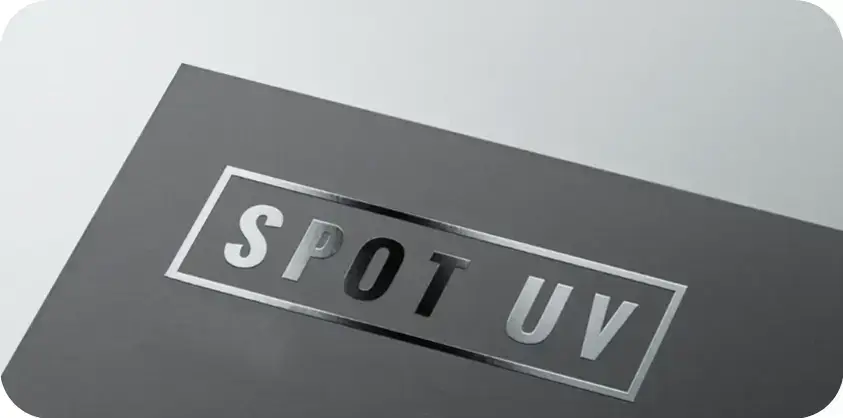 Spot UV
UV gloss coating cured on specific areas.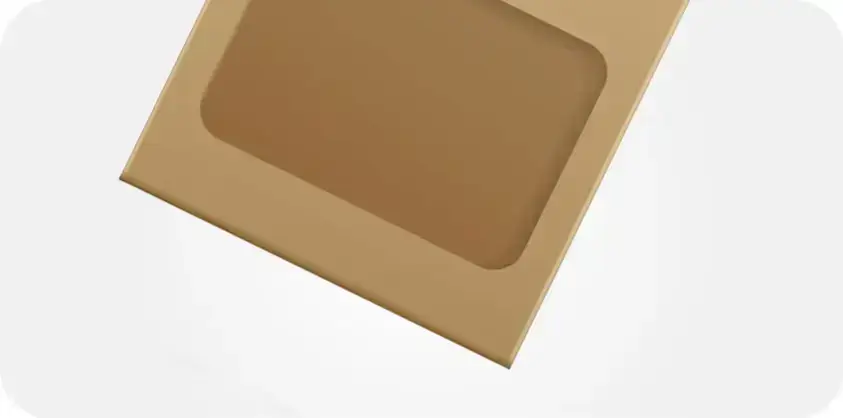 Window Cut-Out
A process where a cut-out is created on the box.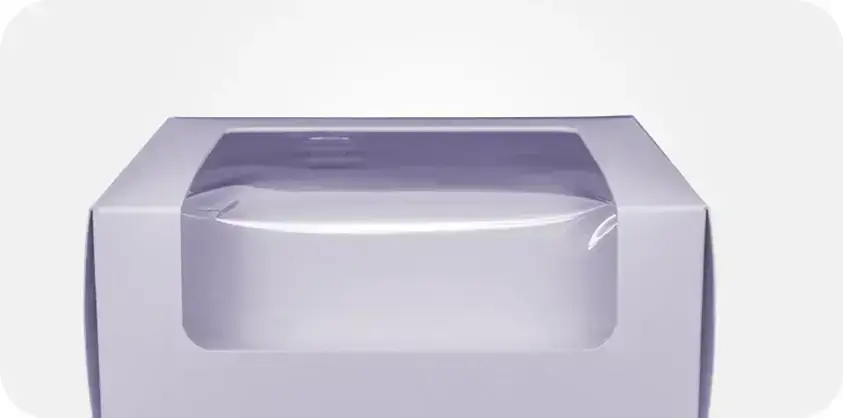 PET Window Patching
A method to apply a transparent plastic film covering the cut-out.
Frequently Asked Questions
Custom straight tuck-end boxes are packaging options that are simple to put together and seal with their rectangular form and straight tuck flaps at the top and bottom. They are frequently employed to package a variety of items. The most important products you can package inside these boxes are cosmetics, medicines, foods, electronic accessories, gift items, and other retail items. Their manufacturing materials are sturdier enough to resist various kinds of bumps and shocks during shipping. They protect the packaged items until they reach the hands of buyers and help to win appreciation from users. In this way, they can help a brand become popular in the market.
Yes, we can make custom straight tuck end boxes extra safe for your delicate items by adding various special features. You can order straight tuck end boxes with specialty features such as custom inserts, multiple sections, internal velvet lining, and foam padding. These specialized features will keep the packaged items safe from risks due to bumps and jolts. They will hold products snugly and keep them from moving freely. We can add custom-shaped transparent windows on demand to increase the visual appeal of these boxes. These transparent windows let people see the packaged items without opening the box and protect the products from dust. In the case of sensitive items such as food products or medicines, transparent windows are the best feature.
The use of straight tuck end boxes is not limited only to particular products. Different businesses can customize them according to their needs. For instance, they can be customized to package cosmetics, medicines, electronic accessories, cereals, toys, and other products. However, their visual and internal features may vary according to the product to be packaged inside. You can use these boxes to package food items as we can manufacture them from food-grade materials and print them by using soy-based or water-based inks. We also add internal lining of food-grade materials to keep the products safe from any risks during transit.
Your Customer Journey Simplified
Customized orders can be scary to initiate. We keep the Process as simple as we can for your convenience!
Discuss Your Requirements

Quotation and Confirmation

Consultation and Design Work

Production and Delivery