Custom Sizes

Order custom-sized boxes to suit your needs perfectly.

Personalized

Discover personalized packaging exclusively for your needs.

Custom Style

Personalize your style with customizable packaging.

Free Design Support

Unlock free design support.

Free Shipping
Discounted Prices
Custom archive boxes are essential for arranging important documents in offices. Their popular shapes include square, rectangular, circular, and cubic box designs. Pyramidal, hexagonal, pentagonal, and pillow-style boxes are some other unique box shapes. Various sizes of each box shape are available depending on the needs of users. Custom rigid archive boxes come with several segments and inserts in custom shapes to properly organize different kinds of files and documents. Magnetic or Velcro closures are used to secure them to prevent airborne pollutants from entering the box. They have die-cut windows to allow users to see the details of files and documents present in the box without opening it. They are easier to carry because of their die-cut handles.
Custom-printed archive boxes bear the company's information and logo. The packaged documents are represented by printed text. Their appeal is increased by the contemporary fonts and striking font colors. Some users adorn them with stickers, bows, and ribbons. These boxes can have an opulent appearance due to a range of finishing options, including debossing, velvet coating, embossing, PVC, raised ink, and others. The majority of consumers utilize sturdy materials that can withstand bending, like Kraft, bux board, and others, to manufacture this packaging. They are renewable and recyclable.
To get a quick price quote, please submit this price request form after filling out your required specifications. Our sales representative will shortly get in contact with you.
Unlock the potential of your products with our unrivaled packaging solutions tailored to your industry and specific product needs.
Sample Price: $1.75 (Per Box)
| | |
| --- | --- |
| Dimensions | All custom sizes & shapes |
| Min.quantity | 50 Boxes ( Hardproof Sample Option Available ) |
| Default process | Die cutting, gluing, scoring, perforation |
| Printing | Cmyk, pms, no printing |
| Options | Custom window cut out, gold/silver foiling, embossing, raised ink, pvc sheet. |
| Turn around time | 10-12 business days , rush |
| Paper stock | 10pt to 28pt (60lb to 400lb) eco-friendly Kraft, e-flute corrugated, bux board, cardstock |
| Proof | Flat view, 3d mock-up, physical sampling (on Request) |
Archive Boxes
Crafted from eco-friendly materials like Kraft, Corrugated, Bux Board, and Cardboard, archive boxes offer durability and sustainability in one package. With dimensions tailored to the consumer's product specifications, whether they are storing documents, food, or retail products, Such boxes are versatile and adaptable, with a vast explorable range of sizes from standard to custom, ensuring a snug fit for valuables. Product manufacturers can elevate their brand presentation with these stylish and functional boxes. Placeholders, partitions, and inserts further uplift their usability and performance. Beautiful and captivating prints enhance their visuals while skyrocketing their practicality as well.
Unlocking Organized Excellence with Archive Boxes
Imagine a room filled with chaos—papers scattered, folders vanishing into thin air. It's a puzzle, a mess, and there is a need for a solution that makes sense. Enter Archive Boxes – the ultimate gateway to a world of organized excellence.
Crafted Specifically for custom needs
Let's begin with the basics: such boxes are not just ordinary containers but a secret weapon against clutter and disarray. These are not just any boxes; they are custom archive boxes tailored to fit specific unique requirements like a perfectly tailored suit.
Reduce waste, reuse resources, and recycle materials—this is the mantra of our work process. We advocate an eco-conscious approach to storage.
A Brand's Distinctive Mark
Customization goes beyond mere aesthetics; it's the distinctive mark of a product manufacturer. When our clients opt for custom archive boxes, they are not just obtaining a container but a statement. Their logo, message, and identity are engraved on a package that communicates volumes about their brand.
Elevating the Game with Printed Archive Boxes
Printed archive boxes seamlessly blend functionality with style. Be it for business or personal use, these boxes make a statement. Bold prints, vibrant colors, and captivating designs elevate them from storage to works of art.
Retail thrives on presentation, and printed archive boxes play a pivotal role. They not only safeguard the products but also enhance their appeal. With custom printing and unique designs, these boxes become silent sales representatives for the products they carry.
Budget-Friendly Elegance
Budgets are crucial; we understand that, so this is where our wholesale archive boxes shine. Purchase in bulk, save substantially and never compromise the brand's image. It's the perfect fusion of style, quality, and affordability.
Versatility Unleashed
Our storage boxes are akin to the Swiss Army knife of storage solutions. They come in various shapes and sizes, ready to tackle any organizational challenge. Need a place for essential documents? Our peculiarly designed boxes have got your back. Want to maintain a clutter-free office? Take our packages as trusty companions. We are proud to offer versatility at its finest.
The Personal Touch
Don't settle for the mundane; opt for custom boxes and gear up to face the spotlight. It's not just about storage; it's about creating a lasting impression. With the logo taking center stage, every box becomes a storyteller.
Why Choose Custom Boxes Only for Your Archive Boxes
Unwavering Commitment to Quality
At Custom Boxes Only, we take immense pride in delivering top-notch boxes that withstand the test of time. Our client's archives are safe in our hands.
Customization That Speaks Volumes
We don't just create boxes; we craft a brand's identity. Our customization options ensure that every box narrates the manufacturer's story loud and clear.
Affordability Redefined
We understand the importance of budgets. Our wholesale options make high-quality boxes accessible to businesses of all sizes.
Eco-Friendly Pledge
We cherish our planet, and our eco-friendly boxes reflect that commitment. Choose sustainability without compromising on quality.
Customer care
What is better than having a dedicated team of professionals looking after one's custom order each step of the way? This is what we give our valuable clientage each time they do business with us. Quick updates. We do it all by tracking numbers, proofing, and sampling to make our customers feel comfortable and all-knowing.
Quick deliveries
With a super option of getting free standard deliveries in the United States of America, we also offer worldwide accessibility. Our clients can reach us from any part of the world and will cater to them equally efficiently and punctually. We ship our rush orders within eight business days, making us a bankable choice for urgent measures.
Conclusion: Journey Towards Organized Excellence
In a world where chaos threatens to overwhelm, archive boxes offer the promise of serenity. They embrace documents, products, and memories, safeguarding them from the ravages of disorder. But they do more than that; they elevate a brand, enhance presentation, and contribute to a greener planet.
The journey towards organized excellence begins with a simple choice—the choice of the perfect archive box. At CustomBoxesOnly, we understand the significance of this choice. We're not just selling boxes; we're offering solutions to streamline life, business, and brand.
Food & Beverage Packaging
A water based coating that creates a semi gloss surface.
Food Safe Coating
A coating applied on the inner side of the box to make it food-safe.
Gloss Lamination
A thin layer of lamination that makes the box surface glossy.
Food & Beverage Packaging
A water based coating that creates a semi gloss surface.
Metallic Coating
A metallic layer of coating applied to give an extra shine to your box.
Pearlescent Coating
A decorative coating to give surface an extra shine.
Soft Touch Coating
A coating that produces smooth surface. Its considered a cheaper alternative to lamination.
UV Coating
UV-cured coating that can be done for spot and flood applications.
Matte Lamination
A thin lamination that gives the box a matte surface.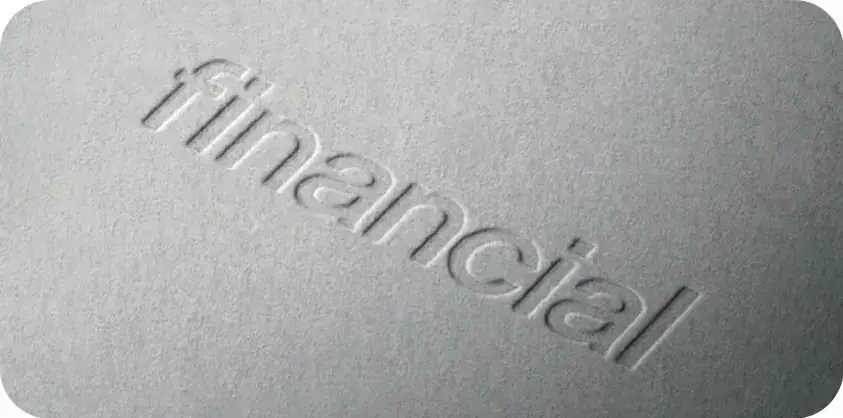 Embossing and Debossing
A process that creates a raised or recessed pattern on the surface.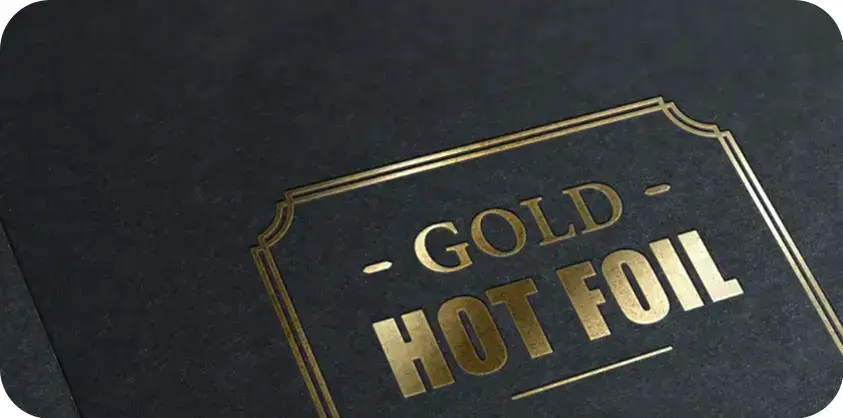 Metallic Foil Stamping
Hot foil transferred onto paper using stamping method.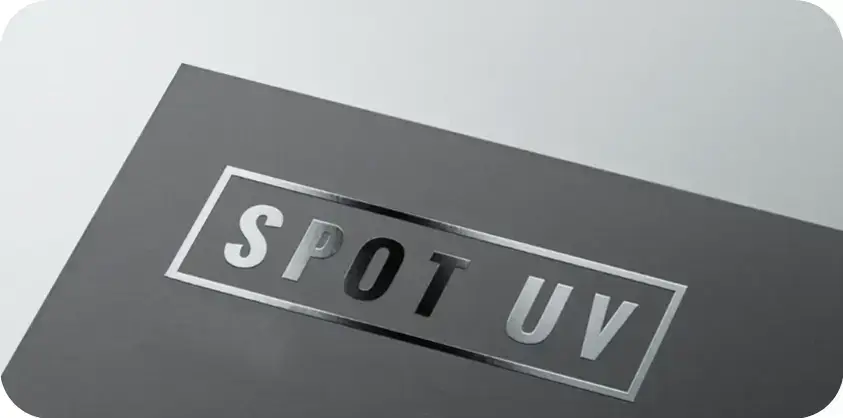 Spot UV
UV gloss coating cured on specific areas.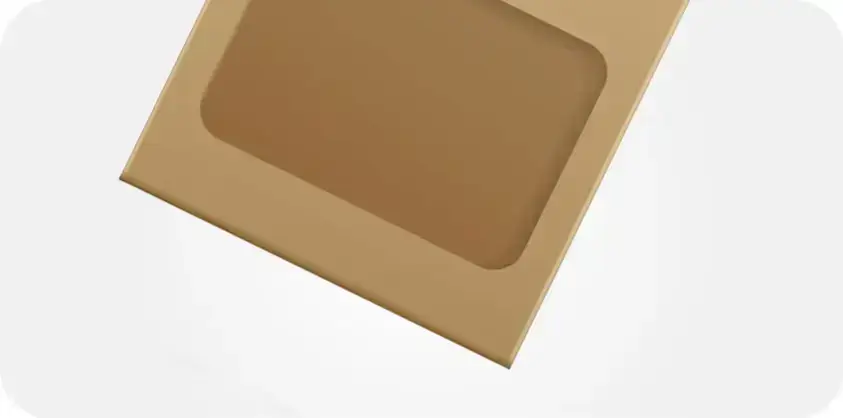 Window Cut-Out
A process where a cut-out is created on the box.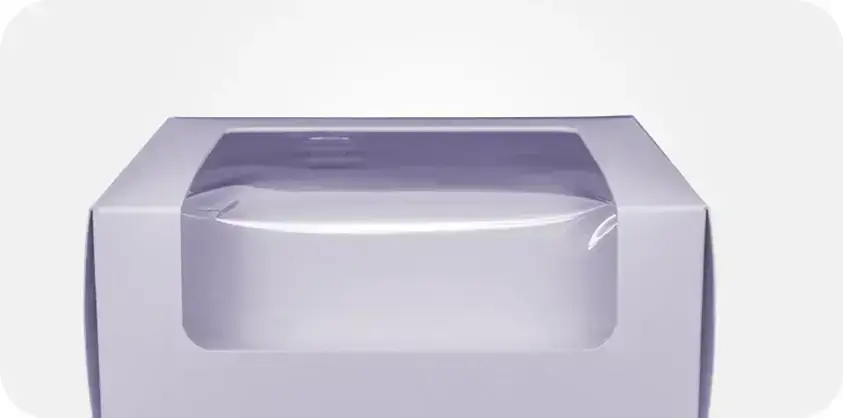 PET Window Patching
A method to apply a transparent plastic film covering the cut-out.
Frequently Asked Questions
We can make custom archive boxes with RFID tags for efficient document management. RFID technology improves archived document organization and accessibility. We will provide each archive box with an RFID tag or sticker. These tags will have unique identifiers that match the contents of a box. Users can communicate with archive box RFID tags via RFID readers or scanners. These readers can be handheld or incorporated into document management systems. An RFID reader can scan an archive box's RFID tag's unique ID and record its position. In this way, users can quickly find documents or boxes by accessing the RFID database. The technology will locate the object, making retrieval fast and accurate.
Yes, fire-resistant custom archive boxes can be manufactured on demand. They can protect critical records in a fire. Fireproof insulation and coatings make these archive boxes fire-resistant. They can endure flames and extreme temperatures for a certain time. You can go for different archive boxes having variable fire ratings that reflect their heat and fire resistance. 30 minutes, 60 minutes, and 120 minutes are common fire protection ratings. When you go for a higher fire rating, you will have to spend more money. The interior of archive boxes protects documents from heat and flames. They frequently have sealed gaskets to prevent smoke and water from damaging documents.
Yes, you can order custom archive boxes with climate control to protect archived documents from humidity and temperature changes. Advanced archive boxes preserve sensitive papers, photos, and artifacts under optimal environmental conditions. Sensors and environmental control systems control temperature and humidity in climate-controlled archive boxes. These systems control box temperature and humidity. The integrated system can also remove excess moisture from the box to prevent mold, mildew, and paper damage. You can also get archive boxes with desiccants or humidity control packs to absorb moisture and stabilize humidity. Climate control features can maintain a steady temperature range to protect documents from severe heat or cold.
Your Customer Journey Simplified
Customized orders can be scary to initiate. We keep the Process as simple as we can for your convenience!
Discuss Your Requirements

Quotation and Confirmation

Consultation and Design Work

Production and Delivery