Custom Sizes

Order custom-sized boxes to suit your needs perfectly.

Personalized

Discover personalized packaging exclusively for your needs.

Custom Style

Personalize your style with customizable packaging.

Free Design Support

Unlock free design support.

Free Shipping
Discounted Prices
Custom tea boxes come with various add-ons such as inserts, velvet lining, and foam compartments. These add-ons help to arrange tea containments in a nice manner. Their strength guarantees the product's security during handling and shipping as these boxes are resistant to bending and tearing. Their construction materials, like Kraft, bux board, and others, are dependable and robust. The enclosed products are kept safe until they arrive at the purchasers' doors because of the increased thickness of the flaps of custom rigid tea boxes. Their manufacturing materials are good for the environment because of their recyclability. They don't accumulate on earth for a long time as they decompose by the action of microbes.
Custom-printed tea boxes come with the name of the brand and its logo. Important information about the product is also printed along with relevant graphics and imagery. Their stylish fonts and bright color schemes attract more buyers. Their superior printing is a result of using cutting-edge printing processes like offset printing, lithography, and others. Most consumers use soy-based or water-based inks for their printing as they don't negatively impact the environment. There are a variety of finishing options available, including matte or gloss coatings, silver or gold foiling, PVC, raised ink, and others to add a sense of luxury.
To get a quick price quote, please submit this price request form after filling out your required specifications. Our sales representative will shortly get in contact with you.
Unlock the potential of your products with our unrivaled packaging solutions tailored to your industry and specific product needs.
Sample Price: $1.75 (Per Box)
| | |
| --- | --- |
| Dimensions | All custom sizes & shapes |
| Min.quantity | 50 Boxes ( Hardproof Sample Option Available ) |
| Default process | Die cutting, gluing, scoring, perforation |
| Printing | Cmyk, pms, no printing |
| Options | Custom window cut out, gold/silver foiling, embossing, raised ink, pvc sheet. |
| Turn around time | 10-12 business days , rush |
| Paper stock | 10pt to 28pt (60lb to 400lb) eco-friendly Kraft, e-flute corrugated, bux board, cardstock |
| Proof | Flat view, 3d mock-up, physical sampling (on Request) |
A tea box is a container for storing and organizing tea bags or loose-leaf tea. They come in various shapes, sizes. And materials, catering to different preferences and needs.
The boxes can have different designs, from simple, practical, decorative, and ornate. Some common designs include rectangular boxes with removable lids, cylindrical containers, and multi-compartment organizers. The lid or cover of the package may be solid or transparent, allowing visibility of the tea bags or loose-leaf tea inside.
Also, the choice of material often depends on personal preference, durability, and aesthetic appeal. Plus, they come in capacities to accommodate different tea collections. Some boxes have a single large compartment, while others feature multiple compartments or dividers to separate different types or flavors of tea. The capacity can range from a few tea bags to several dozen, depending on the size and design of the box.
When we make a tea box, we start by carefully selecting the materials that will be used. We consider factors such as durability, appearance, and cost to choose the most suitable material, such as cardboard or kraft.
Next, we move on to the design and cutting stage. Our team basically creates a unique design for each custom tea box, taking into account its dimensions and shape. And any additional features that our clients may require, like compartments or dividers. We ensure that the design meets our client's specific needs and preferences.
Once the design is there, we use special cutting machines to cut the chosen material precisely. This step is crucial or important in ensuring that each printed tea box is perfect.
After the cutting process, we move on to the assembly stage. We carefully fold and glue the cut pieces together, forming the box structure. This step requires attention to detail to ensure that the box is sturdy.
Finally, we add any finishing touches or branding elements for our clients. This may include adding labels, logos, or decorative features.
What makes us so special in tea boxes?
What sets us apart and makes us well special in the custom packaging manufacturing industry are several key factors:
Customization: We understand that each client may have unique requirements and preferences. That's why we excel at providing customization options for custom cardboard boxes. Our team works closely with you to design tea boxes that meet their needs. Also, we take pride in creating solutions that meet and exceed our client's expectations.
Attention to Detail: We believe in the well importance of precision and quality in our wholesale tea box manufacturing process.
Quality Materials: We source and use only high-quality materials for our custom boxes. We understand that tea needs to be protected from moisture, light, and air to maintain its freshness and flavor. By selecting durable and reliable materials. We guarantee that our boxes provide excellent protection for the tea inside, preserving its quality.
These qualities and commitments make us special in the box manufacturing industry. We are passionate about what we do. And we aim to provide or offer our clients with special boxes that showcase their tea and leave a lasting impression.
What customization options do we offer in tea boxes?
We offer various customization options to cater to our client's unique needs and preferences. Some of the key customization options we provide include the following.
Size and Shape: We can create boxes in various sizes. And shapes, from traditional rectangular or square boxes to more designs. Whether you require small or larger containers for gift sets. Or bulk packaging. We can accommodate your specific size requirements.
Compartments and Dividers: If you need to store different tea varieties or separate tea bags within the same box. We can incorporate bins or dividers. This allows storage and easy access to varying teas while separating them neatly.
Window Cutouts: To showcase the tea inside or add an element of visual attraction. We can include window cutouts in the design of the box. This allows customers to see the tea without opening the package, creating an enticing display.
Custom Printing and Branding: We offer options for custom printing to incorporate your logo, brand name, or any other desired artwork on the tea boxes. This branding helps to create a unique identity for your tea products and enhances brand recognition.
Finishing Options: We provide various finishing options to add a touch of elegance to the tea boxes. This may include embossing, debossing, foil stamping, or special coatings like matte or gloss. These finishing touches enhance the overall appearance and appeal of the tea boxes.
Material Selection: Depending on your preferences and requirements. We offer different material options for tea boxes. This includes choices such as sturdy cardboard and eco-friendly materials.
Contact Us
We understand that every client has unique needs. And we strive to provide solutions to meet their specific requirements. Our design team works closely with clients to understand their vision and bring it to life through tea boxes that truly stand out. Order your tea box today at customboxesonly.com
Food & Beverage Packaging
A water based coating that creates a semi gloss surface.
Food Safe Coating
A coating applied on the inner side of the box to make it food-safe.
Gloss Lamination
A thin layer of lamination that makes the box surface glossy.
Food & Beverage Packaging
A water based coating that creates a semi gloss surface.
Metallic Coating
A metallic layer of coating applied to give an extra shine to your box.
Pearlescent Coating
A decorative coating to give surface an extra shine.
Soft Touch Coating
A coating that produces smooth surface. Its considered a cheaper alternative to lamination.
UV Coating
UV-cured coating that can be done for spot and flood applications.
Matte Lamination
A thin lamination that gives the box a matte surface.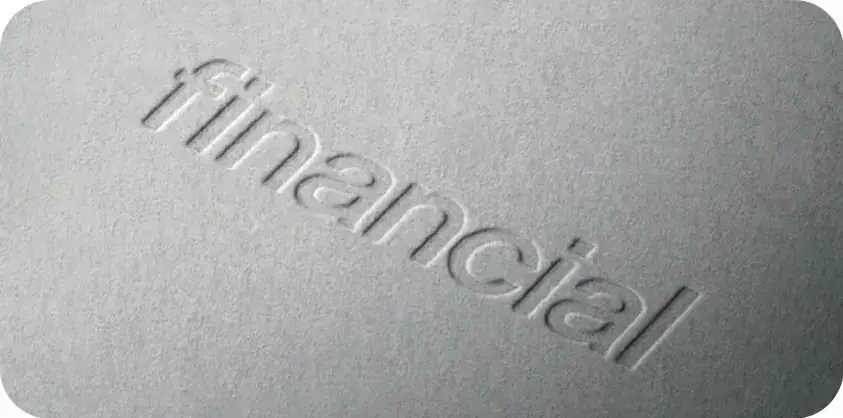 Embossing and Debossing
A process that creates a raised or recessed pattern on the surface.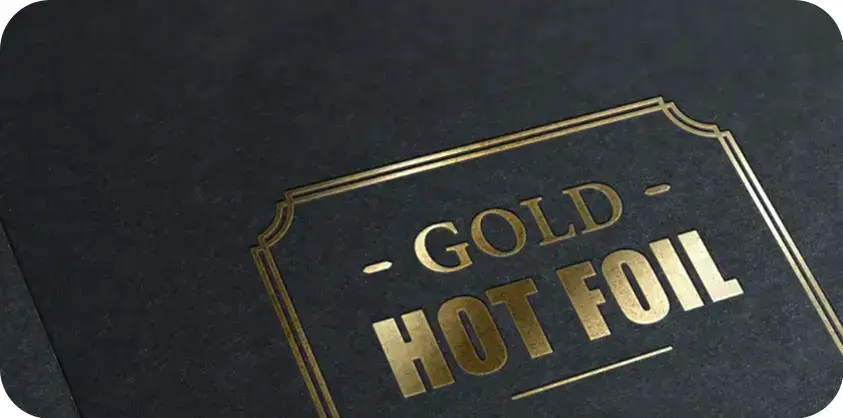 Metallic Foil Stamping
Hot foil transferred onto paper using stamping method.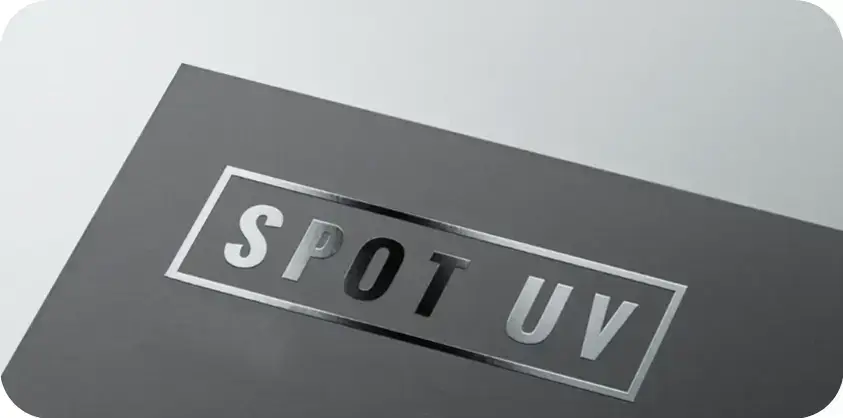 Spot UV
UV gloss coating cured on specific areas.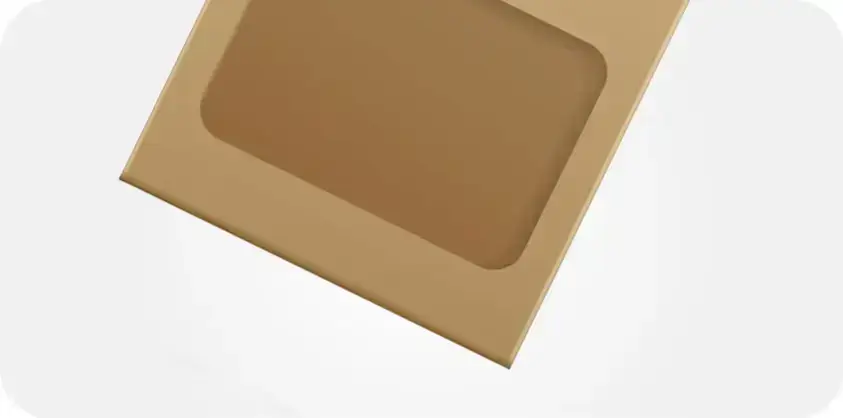 Window Cut-Out
A process where a cut-out is created on the box.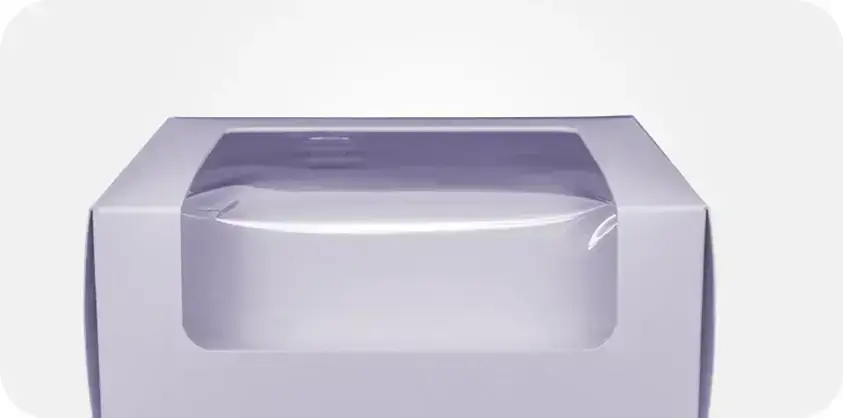 PET Window Patching
A method to apply a transparent plastic film covering the cut-out.
Frequently Asked Questions
Digital and offset printing technologies are great for sophisticated tea box designs that include detailed artwork, branding features, or even product photos. These methods provide high-resolution and exact printing, guaranteeing that each design element is both visually appealing and instructive. Digital printing has even more preference for intricate designs due to the precise result of this printing technology. The CMYK color scheme of the digital printers also allows the printing of such designs without any color difference from the design file. Our designers would also help you make an attractive design in CMYK, as making it yourself can follow an RGB color scheme that can cause the color difference issue.
Unique design features like tea-related trivia, QR codes with brewing instructions, or taste comments can be included to create an interactive and interesting tea package experience. Customers are captivated by these elements on custom tea boxes, making their tea experience more delightful and educational. Keeping a balance between the different design elements is also necessary, as it could make it more complex and confusing. Therefore, the inclusion of a QR code would also free up the space and make the tea boxes more engaging. Also, we can help you with including AR experience to let people know the quick way of preparing the tea in a 3D video format.
Yes, we can help you customize the design of custom tea boxes. You can include detailed labels, sections, or printed material that clearly communicates tea flavor profiles, provenance details, and brewing suggestions. This guarantees that clients are knowledgeable about the tea they are buying, boosting their experience overall. It would also help them prepare the tea right according to your brand recipes, like water temperature, steeping time, and tea blend for a perfect tea flavor. You can include all this using the imagery, informational tables, or with the help of QR codes.
Your Customer Journey Simplified
Customized orders can be scary to initiate. We keep the Process as simple as we can for your convenience!
Discuss Your Requirements

Quotation and Confirmation

Consultation and Design Work

Production and Delivery