Custom Sizes

Order custom-sized boxes to suit your needs perfectly.

Personalized

Discover personalized packaging exclusively for your needs.

Custom Style

Personalize your style with customizable packaging.

Free Design Support

Unlock free design support.

Free Shipping
Discounted Prices
Custom CBD vape boxes are well-liked since they are good for the environment. They are readily available, recyclable, and biodegradable. They are affordable even to small businesses because they are made from renewable resources. These boxes are stronger and sturdier to safeguard the packaged vapes and endure different shipping dangers. They come in a wide range of appealing styles, including square, round, bag-like, pillow-style, and briefcase-style boxes. How big they should be depends on the shape and dimensions of the vape containments that are to be packaged inside. Their colors act as brand ambassadors, making it simpler for shoppers to recognize particular businesses' vapes.
Some consumers buy custom-printed CBD vape boxes with important printed information about a brand and its products. They contain the company name, tagline, and logo. There are also pertinent images, graphics, and drawings along with the necessary information. Their printing quality is astounding due to modern printing methods, including offset printing, screen printing, and others. They are environmentally beneficial because they are printed with eco-friendly inks. Custom rigid CBD vape boxes come with several sections to neatly organize two or more vape containments. Numerous finishing options increase their visual attractiveness, including raised ink, PVC, embossing, foiling, and others.
To get a quick price quote, please submit this price request form after filling out your required specifications. Our sales representative will shortly get in contact with you.
Unlock the potential of your products with our unrivaled packaging solutions tailored to your industry and specific product needs.
Sample Price: $1.75 (Per Box)
| | |
| --- | --- |
| Dimensions | All custom sizes & shapes |
| Min.quantity | 50 Boxes ( Hardproof Sample Option Available ) |
| Default process | Die cutting, gluing, scoring, perforation |
| Printing | Cmyk, pms, no printing |
| Options | Custom window cut out, gold/silver foiling, embossing, raised ink, pvc sheet. |
| Turn around time | 10-12 business days , rush |
| Paper stock | 10pt to 28pt (60lb to 400lb) eco-friendly Kraft, e-flute corrugated, bux board, cardstock |
| Proof | Flat view, 3d mock-up, physical sampling (on Request) |
CBD Vape Boxes
There are numerous custom shapes and sizes of CBD vape boxes available. Of course, the shape and size depend on the type of product that goes in these cartons. Their manufacturing supplies are biodegradable and organic in nature. Moreover, their printing is also customizable. Customers can choose the printing as per their needs. Their printing involves digital, offset, and UV printing methods. Custom molds and inserts are used to keep vapes inside these cartons safe. This makes their shipping, stacking, and displaying easier. Based on their shape, their shipping may be in a flat form to speed up the shipping process.
The demand for CBD vape boxes is skyrocketing in the USA, and every other brand is looking for a reliable packaging manufacturer. These boxes are the best buddies for the brands with online stores. However, their utility is equally important for local or physical stores. Let us tell you what benefits they can offer to your brand and why you should choose them.
1. CBD Vape Boxes – Economical Packaging Solutions
Every brand wants to save some extra bucks, and buying wholesale CBD vape boxes can make this possible. They are available at lower prices and with amazing discount options. Thus, when you buy in bulk, it helps reduce the cost and save money. Yet, if you are short on budget, you can always go for a smaller quantity. To learn more about their pricing and available discounts, feel free to talk to our customer care.
2. Eco-friendly Packaging Choice
Vape is considered to be among the eco-friendly ways to reduce environmental pollution. Therefore, their packaging must be in accordance with their spirit. Considering that, the choice of custom CBD vape boxes seems to be on the spot. They are eco-friendly packaging choices with next to zero carbon footprint. Their primary manufacturing ingredients come from tree pulp. Moreover, the inks for their printing are also organic if the customer chooses so. Also, they are easy to recycle. Even if they do not go through the recycling process, they can decompose in the soil after a short time.
Furthermore, the manufacturing materials are eco-friendly kraft, e-flute corrugated, bux board, and cardstock. Also, they are available in various options, such as 10pt to 28pt (60lb to 400lb).
3. High-Quality Printing
High-quality printing such as offset, UV, and digital printing are available for these boxes. Moreover, printed CBD vape boxes can come with amazing typography and imagery additions.
Typography: All the leading brands have unique typography for their brand. For example, the iconic M of McDonald's or the infamous pinkish-blueish combination of Baskin Robins. Similarly, clients can choose the font style, size, color, and placement on the box as per their preference.
Imagery Details: Images, especially product pictures on the packaging, can be very persuasive. In the case of CBD vape, a picture of CBD leaves can make a good impression on your customers. However, this is just one suggestion; you can come up with as many creative ideas as you can.
While we are talking about printing, it is noteworthy that there are three different types of printing for these boxes. These include UV printing, offset printing, and digital printing. Additionally, screen printing is also available on demand.
4. Finishing & Special Customization
Finishing is a vital part of every product packaging. It gives the box a nicer look. Therefore, a wide range of finishing styles are available for printed CBD vape boxes. These options include; lamination, aqueous coating, and anti-scratch lamination. Also, soft touch coating, silk lamination, matte, and spot gloss UV are on the list.
Special Customization: Special customization of these boxes includes hot foil stamping, cold foil printing, embossing, debossing, PVC patching, and ribbon handles. You must talk to our customer care for further details and terms and conditions about that.
5. Why Choose Us?
For starters, we are among the pioneers of CBD vape boxes in the USA. Moreover, we have been serving in the packaging and printing industry for more than 12 years now. Also, we do not charge for die-cut or plate charges. Our efficient customer care team is readily available for your assistance, Monday to Friday, during working hours. Lastly, we offer free shipping across the USA for these boxes.
Food & Beverage Packaging
A water based coating that creates a semi gloss surface.
Food Safe Coating
A coating applied on the inner side of the box to make it food-safe.
Gloss Lamination
A thin layer of lamination that makes the box surface glossy.
Food & Beverage Packaging
A water based coating that creates a semi gloss surface.
Metallic Coating
A metallic layer of coating applied to give an extra shine to your box.
Pearlescent Coating
A decorative coating to give surface an extra shine.
Soft Touch Coating
A coating that produces smooth surface. Its considered a cheaper alternative to lamination.
UV Coating
UV-cured coating that can be done for spot and flood applications.
Matte Lamination
A thin lamination that gives the box a matte surface.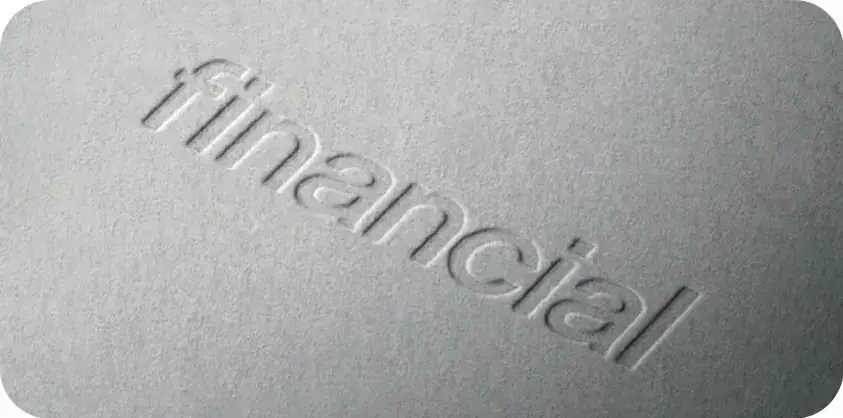 Embossing and Debossing
A process that creates a raised or recessed pattern on the surface.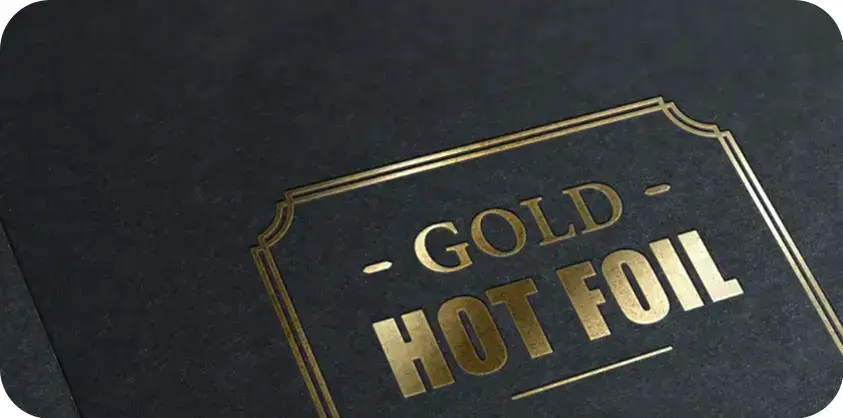 Metallic Foil Stamping
Hot foil transferred onto paper using stamping method.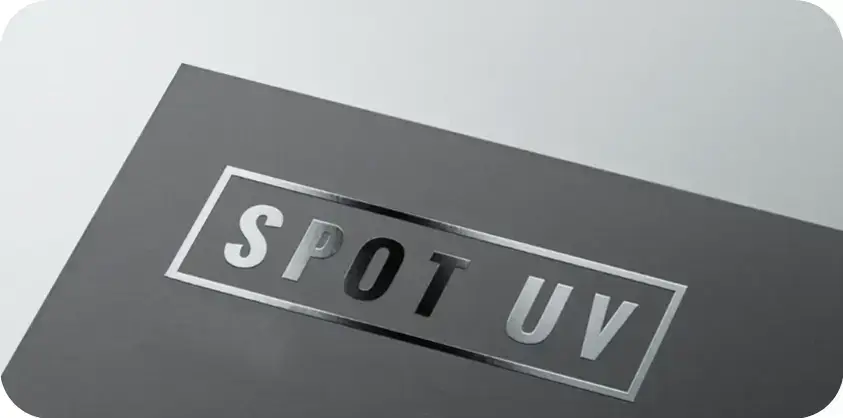 Spot UV
UV gloss coating cured on specific areas.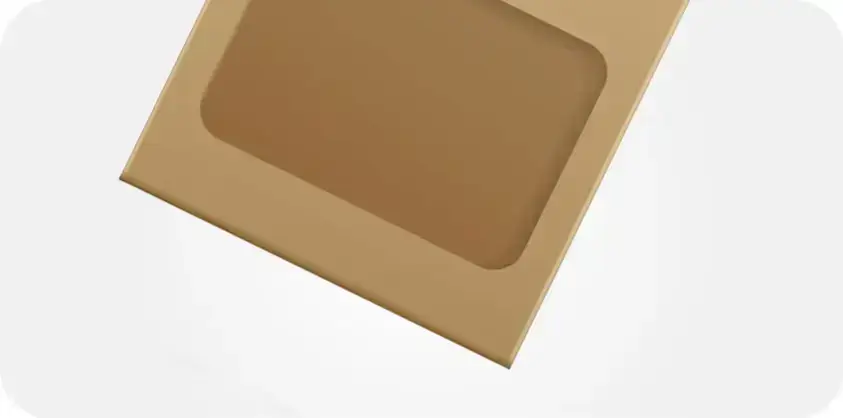 Window Cut-Out
A process where a cut-out is created on the box.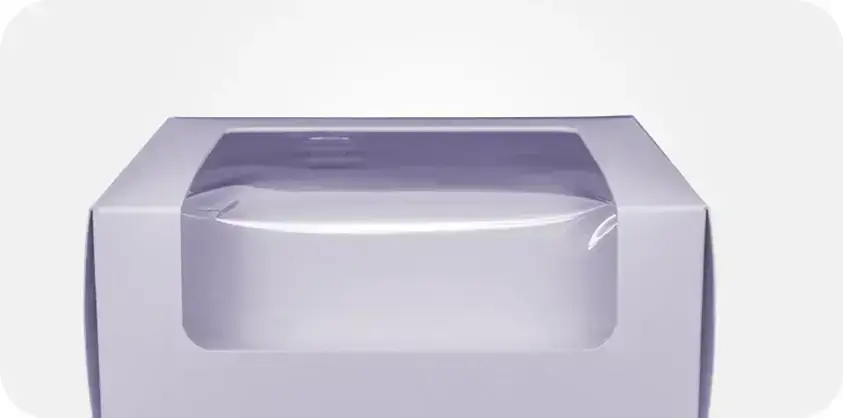 PET Window Patching
A method to apply a transparent plastic film covering the cut-out.
Frequently Asked Questions
Custom CBD Vape Boxes are often made from sturdy materials like cardboard, Kraft paper, or corrugated board. These thick materials (10pt to 28pt) are sturdy and strong enough to withstand various risks due to bending and tearing during transit. This is because thicker sheets resist tearing and bending to prevent products from coming out of the box. They are chosen for their capacity to withstand handling and shipment while protecting sensitive vape items. In this way, they safely deliver products to retail stores for sale. These materials can be modified with several printing and finishing options. These materials can be cut to make any box size. Their flexibility helps create unique and appealing packaging to attract buyers.
Yes, custom CBD Vape Boxes often include safety features for safe storage and shipment of vapes. Customers cannot receive safe products in a box without safety features. Key security elements include child-resistant locks, lift-off or magnetic lids, tamper-evident seals, and foam padding. These safety measures keep kids away from vapes and prevent unauthorized product access. Vape pens and e-liquids can be stored in several compartments inside a box. These multiple compartments keep various items apart and prevent them from risks due to bumping during shipping. Special coatings can protect these boxes from different risks due to exposure to UV and moisture. In this way, your products will reach the hands of buyers safely.
You have to consider your local legislation to make sure your custom CBD vape boxes are legal. Local, state, and federal laws determine whether CBD vape boxes need warnings. For instance, many jurisdictions mandate specific labeling requirements for CBD and vape products. You have to print warnings, usage directions, ingredient lists, and other details. You must know about the local labeling laws for CBD vapes. Many vaping products must include health warnings. Vaping, especially nicotine-containing products, poses health concerns. Hence, you have to print these warnings on your product packaging.
Your Customer Journey Simplified
Customized orders can be scary to initiate. We keep the Process as simple as we can for your convenience!
Discuss Your Requirements

Quotation and Confirmation

Consultation and Design Work

Production and Delivery