Custom Sizes

Order custom-sized boxes to suit your needs perfectly.

Personalized

Discover personalized packaging exclusively for your needs.

Custom Style

Personalize your style with customizable packaging.

Free Design Support

Unlock free design support.

Free Shipping
Discounted Prices
Custom resealable bags are a sort of packaging that may be resealed or reclosed by the user or consumer. Many different products, including loose food items like trail mix and baking flour and furniture assembly components like screws, nuts, and bolts, are packaged in these bags. Custom luxury resealable bags come with a matte or gloss coating for exceptional visual appeal. Some consumers order these bags with silver, gold, or copper foiling. Due to embossing or debossing, many customers are drawn in by their raised or textured appearance. They contain the necessary printed content to highlight the packaged items. Contemporary printing techniques, including flexography, inkjet printing, offset printing, and others, are used to provide high-quality bags.
Cardboard, Kraft, and Bux board are the main manufacturing materials used to make custom rigid resealable bags. These materials can withstand hazards from shocks and jolts while being handled because of their durability. They don't accumulate for a long time and naturally decay. These items do not harm the environment. Their natural origins can be credited to their lower cost. These bags come in a range of size options and styles depending on the size and shape of the items to be packaged inside.
To get a quick price quote, please submit this price request form after filling out your required specifications. Our sales representative will shortly get in contact with you.
Unlock the potential of your products with our unrivaled packaging solutions tailored to your industry and specific product needs.
Sample Price: $0.79 (Per Box)
| | |
| --- | --- |
| Dimensions | All custom sizes & shapes |
| Min.quantity | 50 Boxes ( Hardproof Sample Option Available ) |
| Default process | Die cutting, gluing, scoring, perforation |
| Printing | Cmyk, pms, no printing |
| Options | Custom window cut out, gold/silver foiling, embossing, raised ink, pvc sheet. |
| Turn around time | 10-12 business days , rush |
| Paper stock | 10pt to 28pt (60lb to 400lb) eco-friendly Kraft, e-flute corrugated, bux board, cardstock |
| Proof | Flat view, 3d mock-up, physical sampling (on Request) |
Resealable Bags
If you want to keep your products safe and fresh, then you should use resealable bags. These are the most amazing packaging solutions. Their unique customization abilities, adaptability, and recyclability make them the front-runners in the packaging race. Moreover, they are modern and handy packaging solutions with a hint of eco-friendliness. Printing options for these bags are also available with customizations. Also, if you want to get custom add-ons such as a handle, a compartment, or a QR code, it is also plausible. Their price, eco-friendliness, and recyclability an ideal choice for e-commerce and local businesses alike.
Resealable bags are the solution to your packaging problems. Their resealable top closure provides unmatchable protection for your products. They are smart, stylish, and handy packaging solutions for a large variety of products. Also, their custom printing options are an amazing chance for you to make them irresistible. Let us find out what benefits are there that you can get with these containers.
1. A to Z Customizations for Resealable Bags
A lot of businesses rely on custom resealable bags as their product packaging. Thus, these bags need to be customizable, especially in their shapes and sizes. In this way, they can be perfectly suitable for the product that goes in them. Hence, when we talk about size, there is literally no limit. You can select the bag size in Millimeters, centimeters, and inches. These are the scales that we use for their measurement. However, you must know that the size can only be between 60 ml to 3,500 ml.
Moreover, when we talk about the customization of the shape, there are three basic shapes.
a) The standard stand-up bag
b) A handy flat-bottom bag
c) The smart flat bag
Of course, the choice of the shape is completely up to the customer. You can decide on the shape as per your requirements.
Furthermore, the opening lip of the bag is also a customizable factor. Its length can be customized. Similarly, these bags have tear marks on their opening lip. This tear mark makes it easier for customers to open the bag for the first time. Inside that comes the opening lip that contains the resealable lock.
2. Vibrant Printing for Strong Brand Impact
Printing is an option that you can use to make your product packaging impactful. There are many reliable printing methods that we have to get the best printed resealable bags for your brand. For instance, we have offset and screen printing methods for these bags. However, there are two major types when we talk about printing.
a) Custom Printing: This is the option in which you get to decide each and every aspect of printing your packaging. For instance, you get to choose the design, color schemes, textures, font styles, font sizes, and inks for printing. This is an effective way of branding and promotion. Moreover, it may also come with a QR code on the bag to verify the authenticity of the product. Hence, custom printing not only makes your product packaging appealing but also reaffirms its authenticity.
b) Plain Bags with Brand Label: On the contrary, if you are on a budget, you can take the other option, plain bags with brand labels. It works in a simple way. You get plain packaging; make it a universal pack for all your products. Then, you put product and brand labels on them and use them accordingly. This is a cost-effective way of using these bags for your products and still make them a branding tool for your business.
3. Budget-saving, Economic Packaging
Another reason this packaging is popular among many businesses is that it is economical. Many brands get resealable bags wholesale quantity and save a considerable amount of their budget. Buying in bulk is always beneficial as it lowers prices and entitles buyers to enjoy many additional benefits. For instance, many brands offer special perks for bulk buyers, such as free shipping.
The reason these bags are economical is because their manufacturing materials are recyclable. This is a major factor in reducing their price. Also, the inks for their printing are also organic and originate from plants. Hence, there are many factors that contribute to these bags being an economical choice.
4. Multipurpose Packaging
Our unique custom resealable bags are multipurpose packaging solutions. Their use is ideal for a variety of products. For example, their use is popular for CBD products, herb products, tea, coffee, salts, grains, make-up items, and more. Also, they can contain pet food and medicinal herbs. This makes them one of the most versatile and adaptable packaging solutions.
Moreover, their custom add-on options make them a more practical type of packaging. For instance, you can ask for the addition of a split compartment. It makes carrying two products in a single bag easier. Also, you can get a custom handle added to the bag to make its carrying easier. All in all, there are many other options that you can get to know about from our team.
5. Recyclable and Reliable Materials
The manufacturing materials of resealable bags are recyclable mono-plastic polypropylene (PP), LDPE (low-density polyethylene), PLA (polylactide) plastic, and PET (polyethylene terephthalate). They are all recyclable materials. Thus, they do not increase the Carbon footprint and help keep the planet clean and green.
6. Why Choose Us?
CustomBoxesOnly is among the biggest and most reliable packaging manufacturers in the USA. Resealable bags are among our all-time best-selling packaging, and we take pride in claiming that we have mastered the craft. Moreover, we provide our customers with a lot of special services. For example, we provide them with free shipping inside the USA. Also, we offer them free custom quotes for price estimation. Additionally, we have a special service of complimentary design support. Thus, you can get this service to design your product packaging perfectly. We are available via our live chat, telephone, and email for your assistance.
Food & Beverage Packaging
A water based coating that creates a semi gloss surface.
Food Safe Coating
A coating applied on the inner side of the box to make it food-safe.
Gloss Lamination
A thin layer of lamination that makes the box surface glossy.
Food & Beverage Packaging
A water based coating that creates a semi gloss surface.
Metallic Coating
A metallic layer of coating applied to give an extra shine to your box.
Pearlescent Coating
A decorative coating to give surface an extra shine.
Soft Touch Coating
A coating that produces smooth surface. Its considered a cheaper alternative to lamination.
UV Coating
UV-cured coating that can be done for spot and flood applications.
Matte Lamination
A thin lamination that gives the box a matte surface.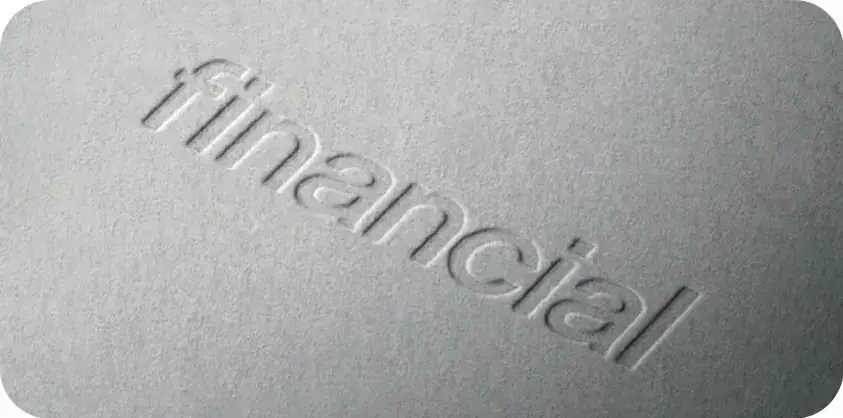 Embossing and Debossing
A process that creates a raised or recessed pattern on the surface.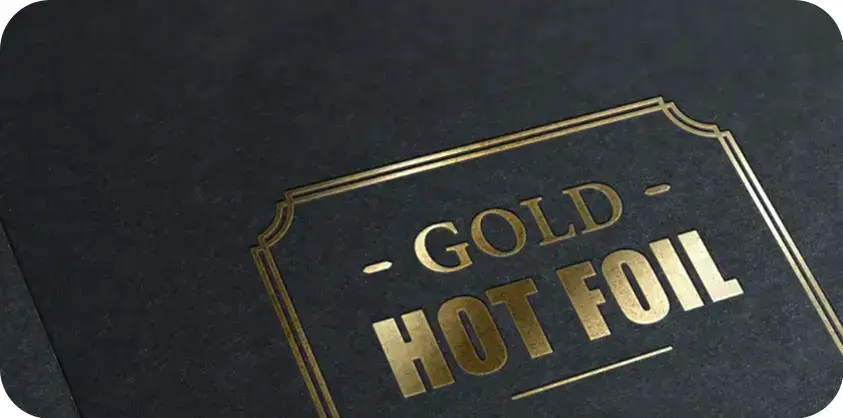 Metallic Foil Stamping
Hot foil transferred onto paper using stamping method.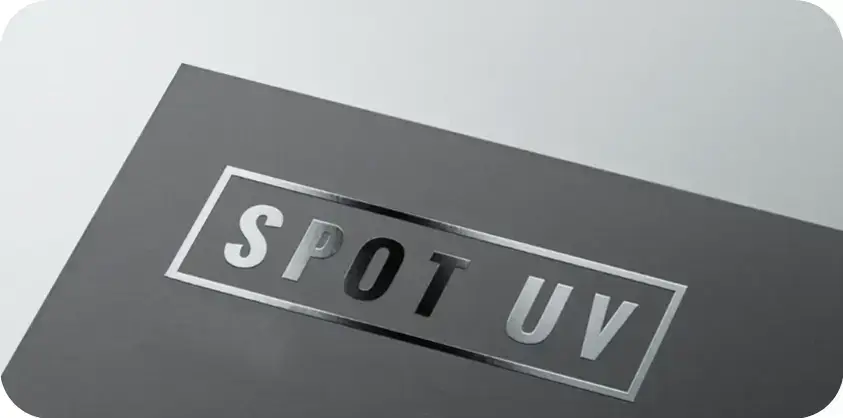 Spot UV
UV gloss coating cured on specific areas.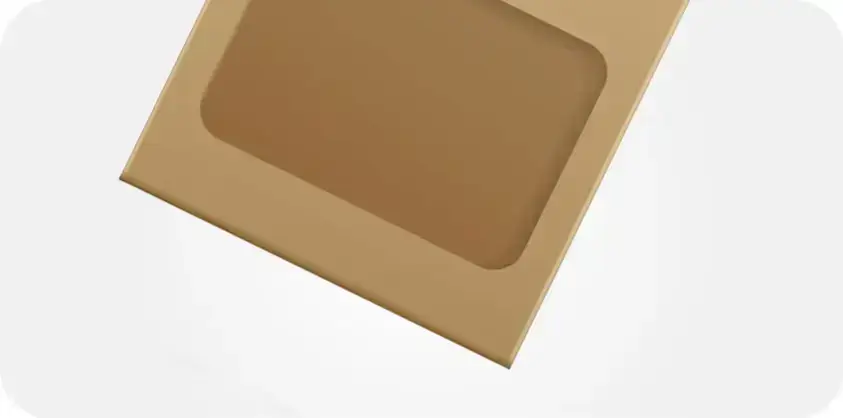 Window Cut-Out
A process where a cut-out is created on the box.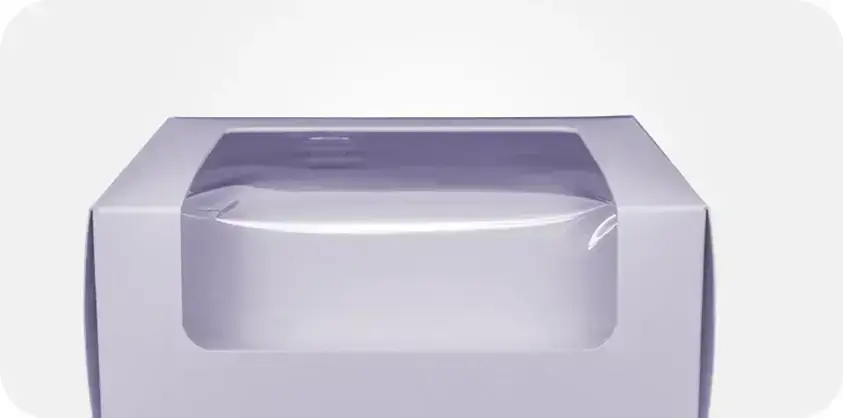 PET Window Patching
A method to apply a transparent plastic film covering the cut-out.
Frequently Asked Questions
We can make your resealable bags interactive through various innovative ways to engage customers and create memorable experiences. We can add QR codes and NFC tags on bags so that people can scan the code or tap the tag on their phones to access interactive content, including product information, recipes, how-to videos, and unique discounts. We can also create a bag with clues for clients to solve. For instance, there can be a QR code treasure hunt with digital rewards. You can also get resealable bags with AR labels to make them interactive, as customers can activate product-related animations, 3D models, and games by pointing their smartphones at the bag.
Custom resealable bags are used to package many items across various sectors due to their versatility and practicality. Secure, convenient, and cost-effective packaging influences product selection in these bags. You can use them to package food products, including snacks, nuts, dried fruits, candies, baked products, and more. Airtight seals keep food fresh, improve shelf life, and keep out moisture and pathogens. Vitamins, supplements, and medications are commonly sealed in bags to ensure dosage precision, moisture and light protection, and tamper-evident features. Creams, lotions, facial masks, and wipes are also packed in resealable bags to prevent leaking and preserve product quality. Similarly, many other kinds of products can be packaged inside them for added protection.
Press-to-close zippers, slider zippers, and sticky strips are examples of common closing mechanisms. The option that best meets your needs is yours to select. The use of the right kind of closure system is essential to ensure the safety of packaged items. Some consumers also get these bags with tamper-evident seals so that buyers can have their products without any fault. There will be no unauthorized access to the packaged items. These closure systems will also prevent the entry of dust and other contaminants into the box. In this way, there will be no chance of spoilage of the product due to germs or any other contamination.
Your Customer Journey Simplified
Customized orders can be scary to initiate. We keep the Process as simple as we can for your convenience!
Discuss Your Requirements

Quotation and Confirmation

Consultation and Design Work

Production and Delivery