Custom Sizes

Order custom-sized boxes to suit your needs perfectly.

Personalized

Discover personalized packaging exclusively for your needs.

Custom Style

Personalize your style with customizable packaging.

Free Design Support

Unlock free design support.

Free Shipping
Discounted Prices
Custom hand sanitizer boxes are essential to ensure hand sanitizer containment safety. Kraft, bux board, and cardboard are used in their manufacturing as they can ensure the safety of products because of their strength and durability. These materials are environmentally friendly as they are recyclable and biodegradable. Custom rigid hand sanitizer boxes come in a variety of styles, such as pillow-style, briefcase-style, gable boxes, and others. They have specially formed handles so that customers can carry them with ease. They also include a waterproof coating to shield the items within from any threats brought on by moisture or water.
Buyers can see the items without opening the box due to the die-cut windows. Custom-printed hand sanitizer boxes include pertinent images, graphics, and text information. Most users prefer high-end printing processes like offset, lithography, and digital printing. Biodegradable inks, such as water- or soy-based inks, are used to print these boxes. Numerous embellishments, such as silver or gold foiling, matte or gloss coating, PVC, raised ink, velvet coating, and smudge-free, improve their visual appeal. Some users prefer to purchase them with the embossed or debossed brand logo. Embossing and debossing can help to create a textured look.
To get a quick price quote, please submit this price request form after filling out your required specifications. Our sales representative will shortly get in contact with you.
Unlock the potential of your products with our unrivaled packaging solutions tailored to your industry and specific product needs.
Sample Price: $1.75 (Per Box)
| | |
| --- | --- |
| Dimensions | All custom sizes & shapes |
| Min.quantity | 50 Boxes ( Hardproof Sample Option Available ) |
| Default process | Die cutting, gluing, scoring, perforation |
| Printing | Cmyk, pms, no printing |
| Options | Custom window cut out, gold/silver foiling, embossing, raised ink, pvc sheet. |
| Turn around time | 10-12 business days , rush |
| Paper stock | 10pt to 28pt (60lb to 400lb) eco-friendly Kraft, e-flute corrugated, bux board, cardstock |
| Proof | Flat view, 3d mock-up, physical sampling (on Request) |
Hand sanitizer boxes are packaging containers to hold and protect hand sanitizer bottles or dispensers. These boxes are all about sturdy materials like cardboard or paperboard to provide durability and protection during storage and transportation. They come in various sizes and designs. They depend on the volume and type of hand sanitizer.
The boxes are often rectangular or cuboid in shape, with flaps or lids that you can open or close. Some boxes may have additional features like handles or perforations for convenient carrying or tearing.
The exterior of these can be plain or decorated with branding elements, product information, instructions, or safety warnings. Important details such as the product name, manufacturer's information, ingredients, and usage instructions may be printed on the box for reference.
Intro
In today's world, hand sanitizer has become an essential item in our daily lives. With the ongoing pandemic, it has become even more important to keep ourselves and our surroundings clean at all times. The packaging is just as crucial and must as the product itself. Because it ensures that the hand sanitizer stays safe and effective for use.
Hand sanitizer boxes are a necessity in today's world. Whether you are on it for a box to place your hand sanitizer in. Or you are looking for a box to hold your bottles of hand sanitizer, we have the perfect solution for you.
Our boxes are all about high-quality materials and come in a variety and mish-mash of sizes, shapes, and colors. We also offer custom options so that you can create the fit box for your needs. Order yours at customboxesonly.com.
Benefits of Using Hand Sanitizer Boxes
These boxes are a part of any business. That wants to deliver their customers with a way to clean their hands. There are many benefits, including:
● They help to promote good hygiene.
● They can help to prevent and restrict the spread of disease.
● One can use them as a marketing tool to promote your brand.
● They are a low-cost way to provide hand sanitizer to your customers.
● They are easy to use.
Popular Styles and Designs of Hand Sanitizer Boxes
These boxes come in all shape variations and sizes, but there are a few popular styles and designs that stand out. The most common style of hand sanitizer box is the rectangular box. These boxes usually have a pump on top and a small label on the front that indicates the size of the product inside.
Another popular style of hand sanitizer box is the oval box which is common in supermarkets. These boxes typically have a screw-on top. And a large label on the front that lists the ingredients and directions for use. It does not matter which box you want. We can whip up any type of custom hand sanitizer boxes.
Option for Customization
There are many ways to custom them to fit your brand. You can start by choosing the right size and shape for your boxes. Then, you can pick out the material you want. Once you have those two things sorted, you can start mapping how you want to design your custom printed hand sanitizer boxes.
One way to customize is to add a logo or other branding elements. This is a wow way to make your boxes stand out from the competition. You can also add text or images to further personalize them.
Quality Control Measures
We offer the best quality control measures for manufacturing hand sanitizer boxes wholesale. Our company has a clan of expert professionals who check the quality of raw materials. We use only eco-friendly materials. And cool printing techniques to manufacture these boxes. Moreover, our team of workers ensures that each box has good care.
Why Choose Our Company for Your Packaging
If you are looking for a worry-free and cool packaging company to produce your customized hand sanitizer boxes, then choose us. We have been in these waters for over ten years. In addition, we use only the most workable materials and the latest printing technologies to produce your boxes. This ensures that your products stand out from the competition. We also offer a big range of finishes and options to choose from. So you can be sure to find the perfect packaging solution for your needs.
Contact us
What's more, we offer competitive pricing without compromising on quality or service. So if you want the best hand sanitizer boxes at the most affordable prices, then contact us today – we'd be happy to help.
Food & Beverage Packaging
A water based coating that creates a semi gloss surface.
Food Safe Coating
A coating applied on the inner side of the box to make it food-safe.
Gloss Lamination
A thin layer of lamination that makes the box surface glossy.
Food & Beverage Packaging
A water based coating that creates a semi gloss surface.
Metallic Coating
A metallic layer of coating applied to give an extra shine to your box.
Pearlescent Coating
A decorative coating to give surface an extra shine.
Soft Touch Coating
A coating that produces smooth surface. Its considered a cheaper alternative to lamination.
UV Coating
UV-cured coating that can be done for spot and flood applications.
Matte Lamination
A thin lamination that gives the box a matte surface.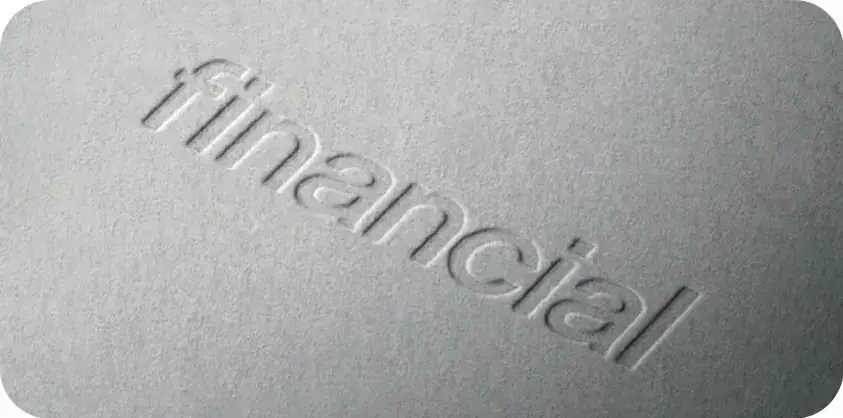 Embossing and Debossing
A process that creates a raised or recessed pattern on the surface.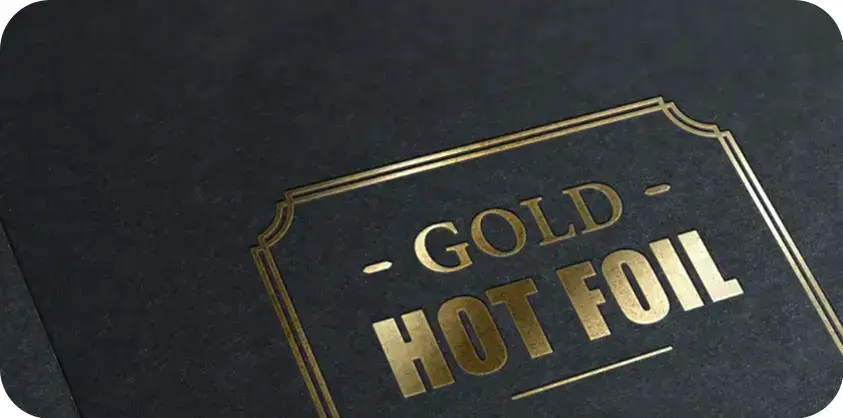 Metallic Foil Stamping
Hot foil transferred onto paper using stamping method.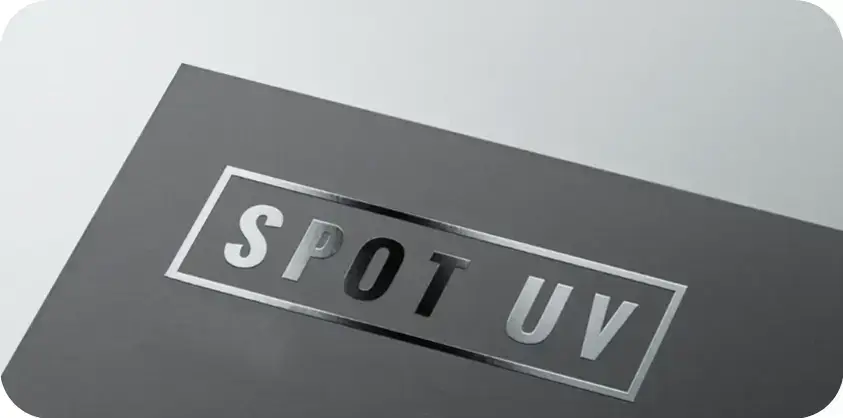 Spot UV
UV gloss coating cured on specific areas.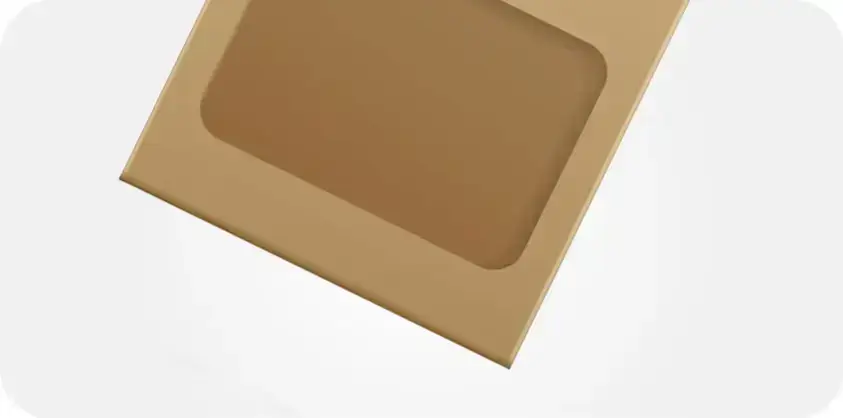 Window Cut-Out
A process where a cut-out is created on the box.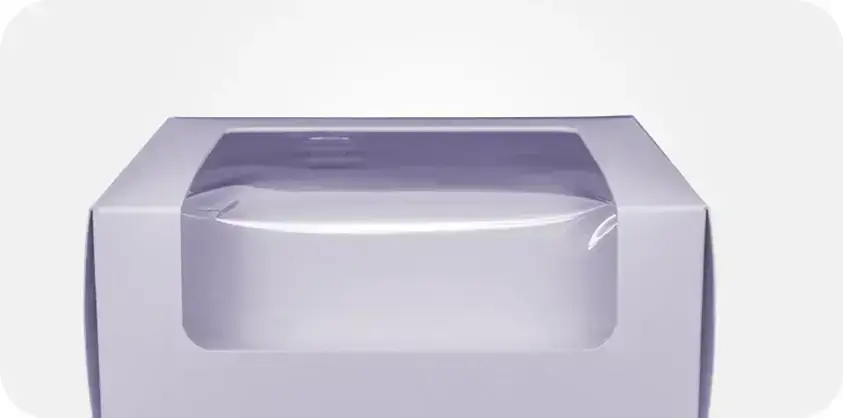 PET Window Patching
A method to apply a transparent plastic film covering the cut-out.
Frequently Asked Questions
Sturdy materials such as cardboard stock, kraft paper, or corrugated cardboard are commonly utilized to manufacture iconic custom hand sanitizer boxes. These material options are critical for maintaining the dependability and safety of sanitizing goods. Corrugated cardboard protects sanitizer bottles from physical damage, temperature fluctuations, and light exposure during storage and transportation. Kraft paper, which is widely renowned for its toughness, adds to the packaging's resilience while concealing the cleansers from outside influences that might impair their performance. Using cardboard material, you may obtain a luxury, ecologically aware look that encourages cleanliness and longevity.
Tamper-evident components such as seals, shrink bands, or perforations on custom hand sanitizer boxes may offer purchasers a strong sense of product safety and integrity. These security features are critical, particularly in today's climate when authenticity and safety are top objectives. When seals and shrink bands are broken, they create a visible barrier that signals the items have been tampered with. This approach not only guarantees that items are safe for customers but it also aids in the compliance of products with security regulations. Perforations or tear strips can be used in these custom healthcare boxes to balance product security with user convenience.
With a huge variety of printing and finishing options, custom hand sanitizer boxes may successfully communicate important information, advance branding, and convey safety warnings. Important product details, including component lists, usage guidelines, and safety advice, are included in the printing options. Customers will be informed about the disinfectant they are using as a result. Incorporating eye-catching images that increase brand appeal and visibility is possible when using packaging as a canvas for branding. Matt and dazzling resurfacing are provided as options for finishing. While matte finishes are classy and subtle, gloss coats are vivid and stunning. These coatings increase the packaging's aesthetic appeal and durability, enabling it to be both visually appealing and informative.
Your Customer Journey Simplified
Customized orders can be scary to initiate. We keep the Process as simple as we can for your convenience!
Discuss Your Requirements

Quotation and Confirmation

Consultation and Design Work

Production and Delivery