Custom Sizes

Order custom-sized boxes to suit your needs perfectly.

Personalized

Discover personalized packaging exclusively for your needs.

Custom Style

Personalize your style with customizable packaging.

Free Design Support

Unlock free design support.

Free Shipping
Discounted Prices
Custom toy boxes are essential to ensure the safety of your toys. Essential materials in creating these boxes include kraft, corrugated, and bux board. They ensure that the toys are secure because of their strength and longevity. They can resist a range of pressures both in storage and during transportation. These materials are also recyclable and biodegradable. They don't have any detrimental effects on the environment. Custom rigid toy boxes are available in several styles, including pillow-style, briefcase-style, sleeve sliders, and gable boxes. They also come with foam inserts and placeholders for the storage of toys safely and stylishly. There is velvet lining inside the boxes to offer an amazing unboxing experience to buyers.
Due to their die-cut windows, people can view the products without opening the box. Their printing elements, including images, graphics, and text, illustrate the packaged toys. Most consumers go for high-end printing methods, including lithography, digital printing, and offset printing. Biodegradable inks, such as soy-based or water-based inks, are used for custom-printed toy boxes. Several embellishments, including foiling, matte or gloss coating, PVC, raised ink, velvet coating, and smudge-free, increase their visual attractiveness. Some consumers get these boxes with die-cut handles so that buyers can carry them with ease.
To get a quick price quote, please submit this price request form after filling out your required specifications. Our sales representative will shortly get in contact with you.
Unlock the potential of your products with our unrivaled packaging solutions tailored to your industry and specific product needs.
Sample Price: $1.75 (Per Box)
| | |
| --- | --- |
| Dimensions | All custom sizes & shapes |
| Min.quantity | 50 Boxes ( Hardproof Sample Option Available ) |
| Default process | Die cutting, gluing, scoring, perforation |
| Printing | Cmyk, pms, no printing |
| Options | Custom window cut out, gold/silver foiling, embossing, raised ink, pvc sheet. |
| Turn around time | 10-12 business days , rush |
| Paper stock | 10pt to 28pt (60lb to 400lb) eco-friendly Kraft, e-flute corrugated, bux board, cardstock |
| Proof | Flat view, 3d mock-up, physical sampling (on Request) |
Toy Boxes are a terrific way to keep your toys organized and easy to access. You can utilize them for storing everything from toys to kitchen supplies and beyond. They are obtainable in every shape and size, from small and portable to large and sturdy.
Custom toy boxes are great for small spaces. As they provide a place to hide away all the clutter that comes with living in a small home or apartment.
These boxes can help fix this issue by providing a centralized area to store all your toys, games, and other items. This makes it more comfortable for kids and adults to get what they require without searching through closets or drawers all over the house. Businesses can use different customization options to make these boxes more handy and beautiful.
If you're peeking for a toy box that is both practical and stylish, you've found us at customboxesonly.com. We specialize in making toy boxes to store your little one's toys and games. Our packages are awesome, with safety in mind. We ensure no sharp edges can hurt your child, and our boxes are easy to clean — wipe them down with a damp cloth!
In addition, they come in nicedifferent colors and designs to fit any decor. We even have a selection of custom toy boxes so that you can add your child's name or initials to their storage box!
Toy boxes that sort all the needs of your kids
Printed toy boxes are a must-have for any home. But it can be hard to find. We make finding the perfect toy box for your child's needs easy.
Whether you're looking for a toy display box that can hold large or small toys, we've got you covered. With our customizable options, we'll help you find the right package to fit your home and your child's needs.
You can choose to pick from a variety of different colors and finishes. And even add options such as shelves and cup holders. In addition, we also got different styles. So if you're worried about safety issues with your little one playing with toys that aren't in their designated spot, don't worry! Our toy boxes wholesale come with locks to keep everything secure and protected when not in use. Plus, they are so affordable.
So what are you waiting for? If you're ready to find the perfect toy box for your child's needs, head to our website.
The Finest Quality Toy Boxes
Our creations are made from the best materials, ensuring durability and strength. We offer a nice, wide range of boxes in diverse sizes and shapes. So that you can locate the perfect one for your child's room.
Our cardboard boxes are available in various shades and structures, making it easy to pick one that matches the décor of your kid's room. They are all about high-quality Kraft or cardboard. This makes them enduring enough to last for years without exhibiting any signs of damage or wear and tear.
We also offer custom made boxes that can be created according to your specifications and requirements. You can choose to select from different types of cardboard. And colors.
Ensure maximum safety while safely storing toys in these sturdy containers. Each one comes equipped with padded sides to prevent any damage from occurring. During transportation or simply moving around within a room, inadvertently bumping into things like walls, etcetera!
Eco-friendly Amenities
We know you want to avoid throwing your kids' toys in a cardboard box and letting them sit there for years. If you're looking for something more durable. But also want to be environmentally conscious, we have some good news - try our eco friendly packaging.
These are perfect if you're looking for an affordable and easy way to organize your kids' toys. They'll keep all the toys in one place. And are easy enough for toddlers to assemble. Plus, they come with a handle. So you can effortlessly move them around when you need to clean their room or rearrange their furniture!
Why should you consider buying from us?
We know that when you're picking out a toy box, you want to ensure it's all about durable, high-quality materials that will last. Our custom boxes are awesome. And they are a result of our artisans. Who uses only the finest quality materials. So they'll stand up to whatever your kids can put them through!
We also realize that when shopping for a toy box, you want something that will fit into your home decor. And ours do just that! We have dozens of styles and designs. So no matter your tastes or style, there's something for everyone. And if you are still looking for one that fits your needs exactly? No problem! Our crew is standing by to help design your perfect toy box.
Get a quote from customboxesonly.com and get your child the toy boxes they deserve.
Food & Beverage Packaging
A water based coating that creates a semi gloss surface.
Food Safe Coating
A coating applied on the inner side of the box to make it food-safe.
Gloss Lamination
A thin layer of lamination that makes the box surface glossy.
Food & Beverage Packaging
A water based coating that creates a semi gloss surface.
Metallic Coating
A metallic layer of coating applied to give an extra shine to your box.
Pearlescent Coating
A decorative coating to give surface an extra shine.
Soft Touch Coating
A coating that produces smooth surface. Its considered a cheaper alternative to lamination.
UV Coating
UV-cured coating that can be done for spot and flood applications.
Matte Lamination
A thin lamination that gives the box a matte surface.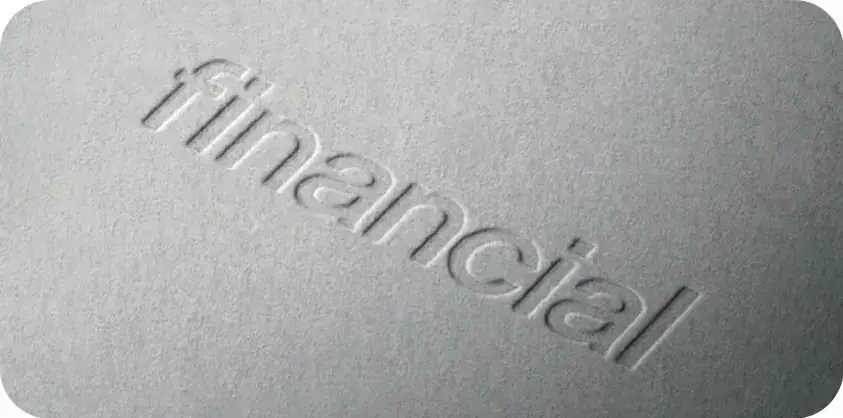 Embossing and Debossing
A process that creates a raised or recessed pattern on the surface.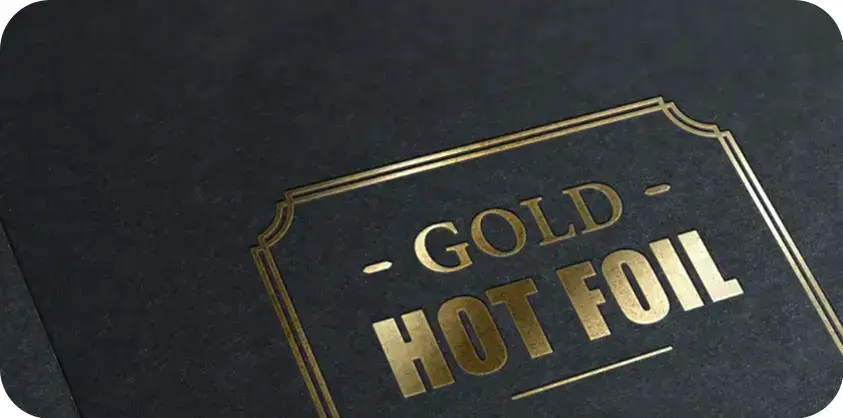 Metallic Foil Stamping
Hot foil transferred onto paper using stamping method.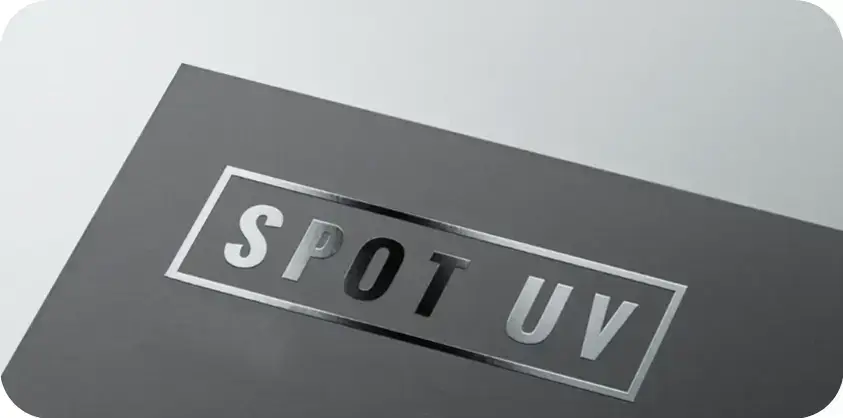 Spot UV
UV gloss coating cured on specific areas.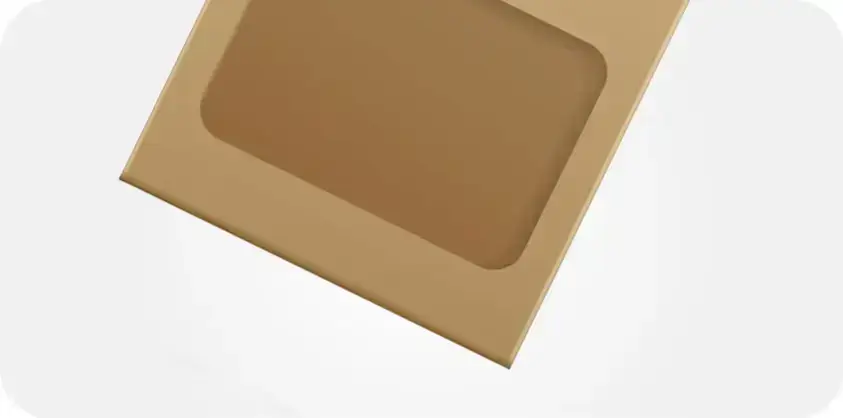 Window Cut-Out
A process where a cut-out is created on the box.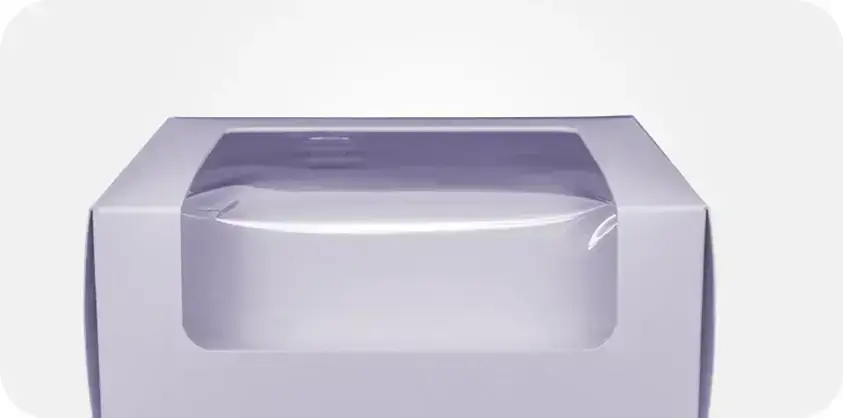 PET Window Patching
A method to apply a transparent plastic film covering the cut-out.
Frequently Asked Questions
We practice different techniques and ways to make custom toy boxes absolutely safe and secure for children and minors to use. We use age-appropriate designs by keeping the intended age group in mind. We avoid small parts and design features that may be unsafe for the specific target age range. We also include safety tables and warnings on the toy boxes as required by the safety standards. These labels have all the necessary information, such as age-appropriateness, choking hazards, and other safety considerations. Closures of our custom toy boxes are designed in such a way that prevents accidental openings. We also offer child-resistant mechanisms when necessary.
There are several types of inserts that you can add to your custom toy boxes to make them more functional and aesthetically pleasing. There are blister inserts, which are clear plastic trays. These custom-formed trays hold individual toys securely in place. Foam inserts also provide excellent cushioning and protection to the toys. They are soft and completely safe for children of all ages. We custom-cut the form into the shape and size of the toy that is to be packed. Such types of inserts are typically suitable for irregularly shaped toys. If there is a need to compartmentalize the box, we suggest cardboard dividers that are safe to use and easy to shape.
Toy manufacturers and distributors are required to provide certain types of safety warnings on their custom toy boxes to ensure the safety of children and to comply with regulations set by the CPSC. These warnings include a choking hazard warning, which is necessary for toys that contain small parts. The warning needs to be clear and state that toys are not suitable for children under three years of age. If your toys include small balls, a warning needs to be displayed about their presence. Toys with pointy parts need to have a warning label advising against play that may result in injury. Electrical safety precautions also need to be mentioned if need be. Your toy boxes need to indicate the recommended age range of the toy.
Your Customer Journey Simplified
Customized orders can be scary to initiate. We keep the Process as simple as we can for your convenience!
Discuss Your Requirements

Quotation and Confirmation

Consultation and Design Work

Production and Delivery