Custom Sizes

Order custom-sized boxes to suit your needs perfectly.

Personalized

Discover personalized packaging exclusively for your needs.

Custom Style

Personalize your style with customizable packaging.

Free Design Support

Unlock free design support.

Free Shipping
Discounted Prices
Custom snack boxes are popular because they are environmentally friendly. They are affordable, recyclable, and decomposable. They are inexpensive and accessible, even for small firms, because of their renewable sources. They are tougher and more resilient to withstand various shipping risks and protect the snacks. They are available in a variety of attractive designs, such as square, circular, bag-like, pillow-style, and briefcase-style boxes. The form and size of the snacks to be packaged determines how big they should be. Their hues serve as brand ambassadors, making it easier for customers to identify specific brands' products in retail settings.
Custom-printed snack boxes convey key information about a product or business to customers. They include the firm name, slogan, and logo. There are also pertinent photos, graphics, and drawings, along with necessary written information. Their printing quality is amazing due to contemporary printing techniques like offset printing, screen printing, and others. They are environmentally friendly because they are printed with eco-friendly inks. The custom snack boxes with lids have numerous compartments that can help to neatly arrange two or more snacks. Their visual appeal is boosted by a variety of finishing options, such as raised ink, PVC, embossing, foiling, and others.
To get a quick price quote, please submit this price request form after filling out your required specifications. Our sales representative will shortly get in contact with you.
Unlock the potential of your products with our unrivaled packaging solutions tailored to your industry and specific product needs.
Sample Price: $1.75 (Per Box)
| | |
| --- | --- |
| Dimensions | All custom sizes & shapes |
| Min.quantity | 50 Boxes ( Hardproof Sample Option Available ) |
| Default process | Die cutting, gluing, scoring, perforation |
| Printing | Cmyk, pms, no printing |
| Options | Custom window cut out, gold/silver foiling, embossing, raised ink, pvc sheet. |
| Turn around time | 10-12 business days , rush |
| Paper stock | 10pt to 28pt (60lb to 400lb) eco-friendly Kraft, e-flute corrugated, bux board, cardstock |
| Proof | Flat view, 3d mock-up, physical sampling (on Request) |
If you want to make sure that your snacks stay fresh. You have to try snack boxes. They make it breezy for you to organize your manifests. It also becomes a lot easier to transport the goods in them. The variations of cardboard that come in use in their making. Lend them the comfort of easy carriage and transportation. One can make changes in their volume and other specifications. Pertaining to how they are about to use them. They can also cater to all the branding necessities of a franchise.
They can have sections for holding different snack items separately. So that they do not mix up and make a mess. They can also have separate compartments for dips and sauces. They come with the extra and added benefit of being eco-friendly. Cardboard can decompose and can also form from items that one can reuse. Making it a perfect choice for the making of these boxes.

Snacking is one of the most addictive habits that one can have. Believe it or not but some people are actually very sensitive about their snack items. Will you risk losing these potential regulars? Just because you do not find it tempting to pack your scrumptious snacks in appropriate snack boxes? Think again. You may not only lose potential buyers. You may also lose your brand's credibility. www.customboxesonly.com brings a fresh breath of innovative designs to the snack packaging world. We offer:
Custom snack boxes:
With customizable designs and a knowledgeable support team. We take product packaging to new horizons with each passing day. Our designs maestros are erudite in what they do. This is why our custom snack boxes are the best in business. No matter what type of personalization you may want. We may be capable to offer it in an even better way. Our custom cardboard boxes do not show any visible signs of wear and tear. Even after you use them for a long period of time. We offer precision in die cuts. To make your package in the exact shape. That you want it to be in. You can have sections and partitions in your boxes. To house all of your snacks and their complementary items together. Without the worry of them mixing up. Or spilling over in an unforeseen event.
Mouthwatering prints:
Packaging can play an equally important role. When it comes to having a fulfilling snacking experience. And that is where our custom printed snack boxes come in. As an expert in the field of packaging. www.customboxesonly.com understands the impact of a powerhouse product box. With our extensive knowledge. That we invest in creating visually unmistakable packaging items. And that too while upholding practicality standards. We can vouch that your snacks will strike a class apart from your competitors.
Our techniques include printing on all sides of the available box areas. To maximize the chances of branding. Hungry or not, your visitors will not be able to resist the vibrancies of your box' prints. With custom sizing options we are your best answer if you are looking for printing services near me. Trust us to deliver exceptional packaging solutions. That are suited perfectly for your business needs. So you can quickly mobilize your brand's identity and attract more customers.
Types of snack boxes that we offer
Our collection features an immense range of volume and sizing variations. That may be able to hold a number of snack items. Ranging from chips to crisps and candies. Our small square boxes are perfect for single servings. They make excellent party favors as well. Their colorful designs add cheerfulness to any occasion.
Our larger rectangular boxes are mostly for snack assortments. Which makes them ideal for group gatherings. And also a perfect partner for family movie nights.
There is no cap to the style variations. Where you can use shapes like hexagons and pillows to highlight your brand's visibility.
We also offer special wholesale snack boxes. If you plan to use them on a special event or occasion. You can get your exclusive logo or slogan on them. In bold and inviting prints. We can also design them for your corporate or formal events.
Sustainability is our core value. And each one of our packaging products is 100% safe for the habitat.
Why customboxesonly?
We are undoubtedly the best packaging company in the market. Since we feature an extensive range. Of tailor-style custom boxes. That look after all of your special and individual requisites. Our top-grade boxes are produced by deploying premium materials. They do not crumple, and they do not tear. Our prints are top quality as well. They do not bleed or smudge, even in uncertain conditions. Whatever you envision your order to be like. We live and breathe to make it that way. We have built long-lasting relationships with thousands of satisfied customers. Who trust us implicitly for their packaging requirements. Our services cover everything from design creation down to fast delivery timelines.
Shipping and logistics can also pose significant challenges. When dealing with critical deliveries, rest assured: We've got you covered regardless- Customboxesonly.com makes sure every snack boxes order arrives safe & intact!
Food & Beverage Packaging
A water based coating that creates a semi gloss surface.
Food Safe Coating
A coating applied on the inner side of the box to make it food-safe.
Gloss Lamination
A thin layer of lamination that makes the box surface glossy.
Food & Beverage Packaging
A water based coating that creates a semi gloss surface.
Metallic Coating
A metallic layer of coating applied to give an extra shine to your box.
Pearlescent Coating
A decorative coating to give surface an extra shine.
Soft Touch Coating
A coating that produces smooth surface. Its considered a cheaper alternative to lamination.
UV Coating
UV-cured coating that can be done for spot and flood applications.
Matte Lamination
A thin lamination that gives the box a matte surface.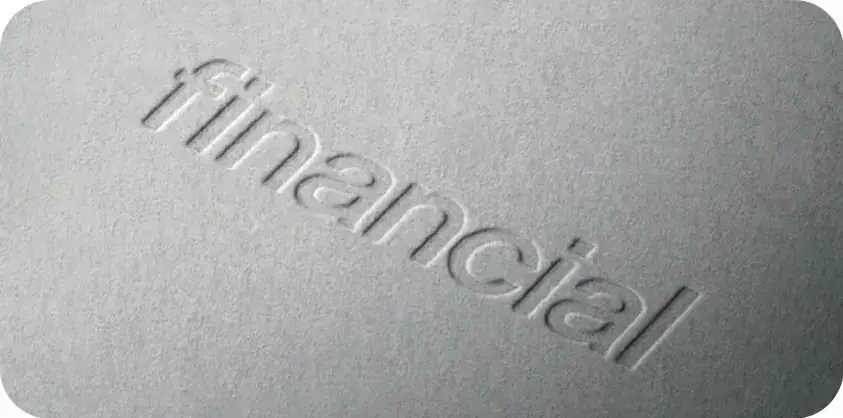 Embossing and Debossing
A process that creates a raised or recessed pattern on the surface.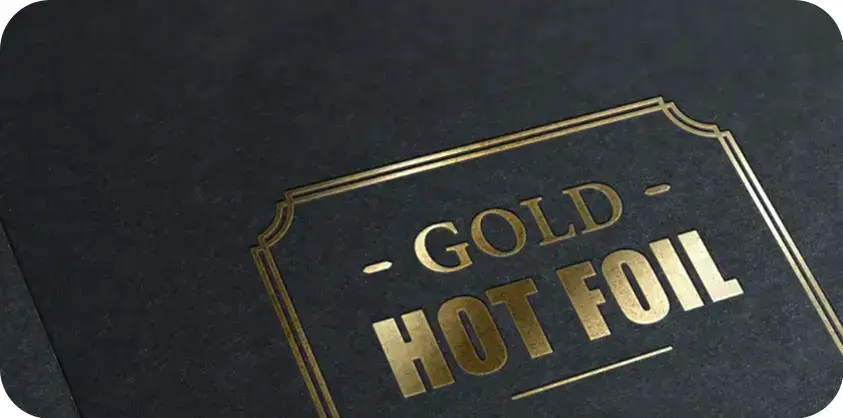 Metallic Foil Stamping
Hot foil transferred onto paper using stamping method.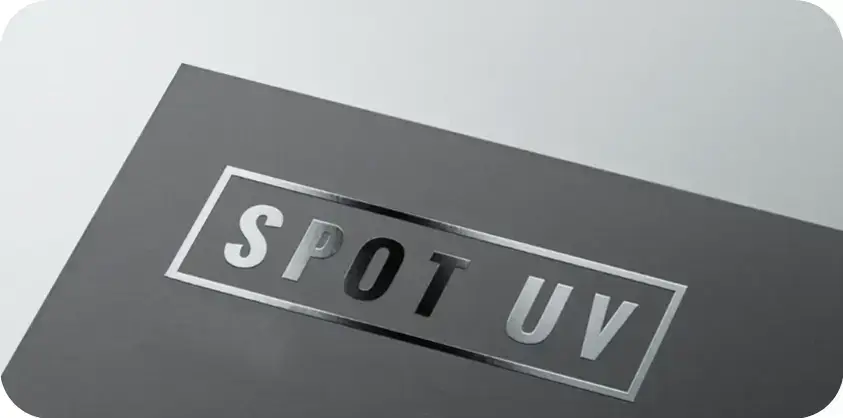 Spot UV
UV gloss coating cured on specific areas.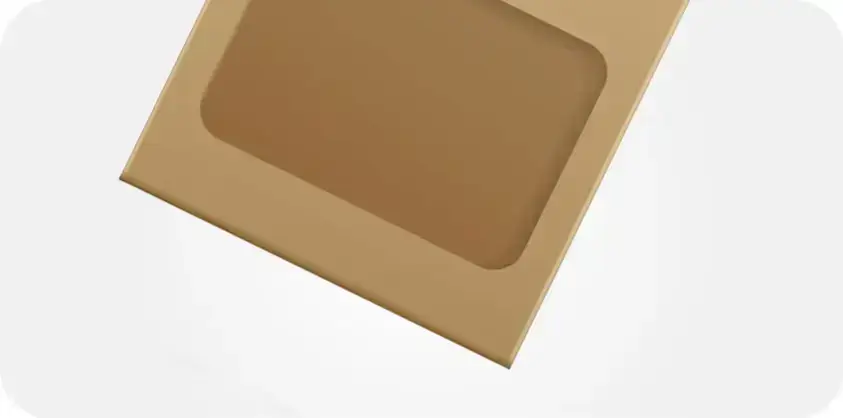 Window Cut-Out
A process where a cut-out is created on the box.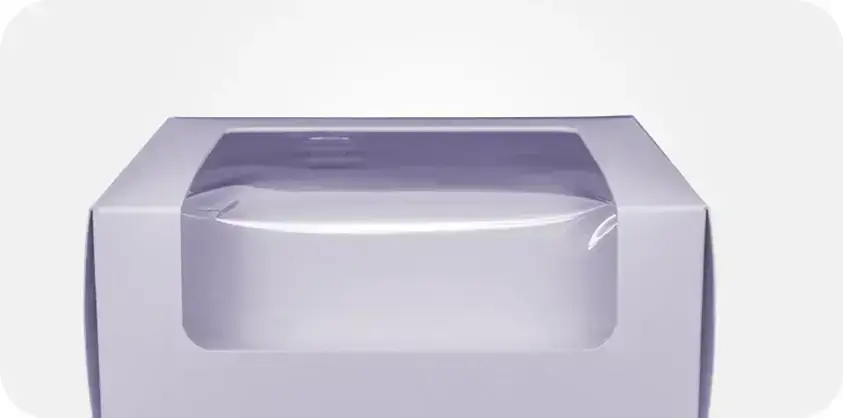 PET Window Patching
A method to apply a transparent plastic film covering the cut-out.
Frequently Asked Questions
Yes, custom snack boxes can include die-cut windows that provide a visually appealing display of snacks while safely enclosing them. These windows offer a tempting glimpse of the goodies within. The charm of seeing the products before having them in hand also makes the people excited. We would help you include this window for snack attraction while using eco-friendly adhesives. It would not cause any sort of contamination to the snacks inside the box, whether they are hot and crispy or dried. The thin, biodegradable plastic sheet would also uplift the aesthetics of this window.
Custom snack boxes may be printed with metallic or glossy finishes to give snack items a premium and opulent appearance. The use of such premium options in the design process of the packaging always increases the aesthetic appeal and perceived value of a product. You can choose between several available options of glossy finishes like high gloss varnish, UV coating, laminated gloss coating, aqueous coating, and spot gloss coating. Similarly, there are options to select from metallic finishes for snack boxes, like metallic foil stamping, metallic inks, metallic lamination, and metallic PMS colors to print metallic shades with precision.
Yes, easy-open features such as tear strips or flip-top caps may be incorporated. Adding such convenience in the custom snack boxes allows customers to reach their food with simplicity and convenience. Offering such convenience is especially useful in takeaway snack boxes. You can change the drive-thru game with such a creative snack packaging solution. Unfolding the tear strips or simple cardboard packaging locking mechanism creates a sense of marvelous unboxing as well. Using the graphic images smartly over these openings is also a great way to make the packaging more fun and quirky.
Your Customer Journey Simplified
Customized orders can be scary to initiate. We keep the Process as simple as we can for your convenience!
Discuss Your Requirements

Quotation and Confirmation

Consultation and Design Work

Production and Delivery