Custom Sizes

Order custom-sized boxes to suit your needs perfectly.

Personalized

Discover personalized packaging exclusively for your needs.

Custom Style

Personalize your style with customizable packaging.

Free Design Support

Unlock free design support.

Free Shipping
Discounted Prices
Custom hemp boxes are crucial for grabbing the attention of potential buyers when displaying hemp extracts in retail settings. Their popular box styles include square, rectangular, circular, and cubic boxes. Other creative box shapes include pyramidal, hexagonal, pentagonal, and pillow-style boxes. Each box style is offered in a range of sizes depending on the type of hemp extract containment to be packaged within. Custom rigid hemp boxes include many segments and inserts in custom shapes to precisely organize the hemp extract containments. The products are secured with magnetic or Velcro closures to keep airborne contaminants out. They feature die-cut windows so that customers can view the products within the box without opening it. Their die-cut handles make carrying them more convenient.
Custom-printed hemp boxes feature the brand's details and logo. Printed text, images, and graphics represent the packaged items. The modern fonts and eye-catching font colors boost their appeal. Some consumers adorn them with printed bows, ribbons, and stickers. These boxes have a luxurious feel due to a variety of finishing options, such as debossing, velvet coating, embossing, PVC, raised ink, and others. Most consumers use durable and bending-resistant materials, including Kraft, bux board, and others. They can be recycled and are renewable.
To get a quick price quote, please submit this price request form after filling out your required specifications. Our sales representative will shortly get in contact with you.
Unlock the potential of your products with our unrivaled packaging solutions tailored to your industry and specific product needs.
Sample Price: $1.75 (Per Box)
| | |
| --- | --- |
| Dimensions | All custom sizes & shapes |
| Min.quantity | 50 Boxes ( Hardproof Sample Option Available ) |
| Default process | Die cutting, gluing, scoring, perforation |
| Printing | Cmyk, pms, no printing |
| Options | Custom window cut out, gold/silver foiling, embossing, raised ink, pvc sheet. |
| Turn around time | 10-12 business days , rush |
| Paper stock | 10pt to 28pt (60lb to 400lb) eco-friendly Kraft, e-flute corrugated, bux board, cardstock |
| Proof | Flat view, 3d mock-up, physical sampling (on Request) |
If you're a cannabis enthusiast, you've probably come across the term "hemp box." Don't worry if you haven't; we'll break down what it is. And why it's used in the industry.
Such a box is a container that holds your weed or CBD products. Hemp is made from the same plant as marijuana. But has very low levels of THC (the main psychoactive ingredient in marijuana). Because of this, hemp is legal to sell and buy in most countries worldwide.
Hemp boxes are becoming increasingly popular as an alternative to glass jars or plastic bags. Because they're sturdy, reusable, and eco-friendly. They are fairly easy to keep clean and sanitary. They can also be recycled or thrown away when worn out.
These are often sold individually or as part of a set that includes multiple containers of various sizes. You can also locate them in different colors and materials — for example. For instance, you can use cardboard, kraft, or paperboard.
If you are legally selling CBD products, then it is obvious that you need a hemp box. Consider the fact that the containers have to be high quality. And www.customboxesonly.com can help you out here.
Get a Hemp Boxesthat sells
We provide the best quality boxes for hemp products. Our packages are made from the highest quality materials. And we work actually hard to guarantee that our creations are always of the highest standard.
We provide a wide or nice variety of styles and sizes. So there's something for everyone. Our custom Hemp boxes will steal your heart in ways you did not think possible. You can pick from various shapes and sizes, including round or square boxes. And medium or large ones.
Durable and lightweight hemp box
Our task is to deliver you the highest quality boxes that are durable, lightweight, and sustainable.
Our cardboard boxes are eco and are fully biodegradable. This makes them an ideal alternative for any business or home use. Our packages are created from recycled materials and are also great for the environment!
Cardboard is well one of the strongest materials in existence. This means it can handle heavy objects without breaking. Or cracking like other types of paper products. That's why our custom-made boxes are better than any other options. We are all about the best quality possible. And that is why we have a sweet lot of customers who rely on and trust us.
Eco-friendly boxes
We understand or get how tough it is to find eco-friendly packaging that works. That's why we're here.
We provide boxes that are 100% biodegradable and reusable. So you can feel fine about your packaging while still getting your products from A to B. We've sustainable packaging in all shapes and sizes, from small boxes to large moving boxes.
And our prices are so good. You'll be able to afford more than just one box for all your needs. Our affordability is even great when it comes to wholesale boxes. So if you are selling marijuana. Or anything that is all about CBD. Make sure you get in contact or touch us so you see we can make you the perfect box.
Affordability and Reliability is our Trademark
We understand that you want something affordable and reliable. And we can deliver or provide the best of both worlds. Our Hemp Boxes Wholesale is to die for. Plus, our boxes are the perfect solution for your business, whether shipping or storing a product in your warehouse.
We understand how imperative or crucial it is to have a nice or good way to store all your belongings or products. That's why we offer affordable boxes that will last long after you've purchased them. We have been providing great products at an affordable price. When it comes to where to buy cardboard boxes, we offer ourselves as an answer.
Reasons to choose customboxesonly
Here are some explanations why we believe you should choose us:
We offer a broad range of options. We have something for everybody. From our signature printed Hemp Boxesline to custom containers.
Our products are 100% biodegradable and compostable. This makes them safe for the environment.
Our team is amazing! Our team has years of nice experience in the hemp and cannabis industries. So they understand what it requires to be victorious in this business.
We also care deeply about your needs as a customer. And will do whatever we can to guarantee your experience with our company or us is positive and stress-free!
Also, we want you to succeed! We're here for YOU. We understand that custom packaging is important for you in terms of marketing and success. And that is why we create or come up with boxes that are still the heart of customers at first glance.
Conclusion
So there you have it! A Hemp Boxes is an excellent way to store all your products in one place. And make them easily accessible. They are also eco-friendly, which is always nice.
Remember that your packaging will speak to the customer in ways you did not think possible. We only promise the best.
Food & Beverage Packaging
A water based coating that creates a semi gloss surface.
Food Safe Coating
A coating applied on the inner side of the box to make it food-safe.
Gloss Lamination
A thin layer of lamination that makes the box surface glossy.
Food & Beverage Packaging
A water based coating that creates a semi gloss surface.
Metallic Coating
A metallic layer of coating applied to give an extra shine to your box.
Pearlescent Coating
A decorative coating to give surface an extra shine.
Soft Touch Coating
A coating that produces smooth surface. Its considered a cheaper alternative to lamination.
UV Coating
UV-cured coating that can be done for spot and flood applications.
Matte Lamination
A thin lamination that gives the box a matte surface.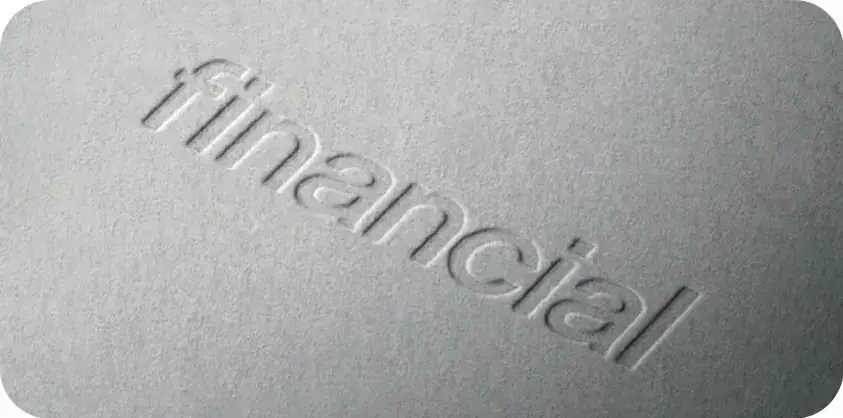 Embossing and Debossing
A process that creates a raised or recessed pattern on the surface.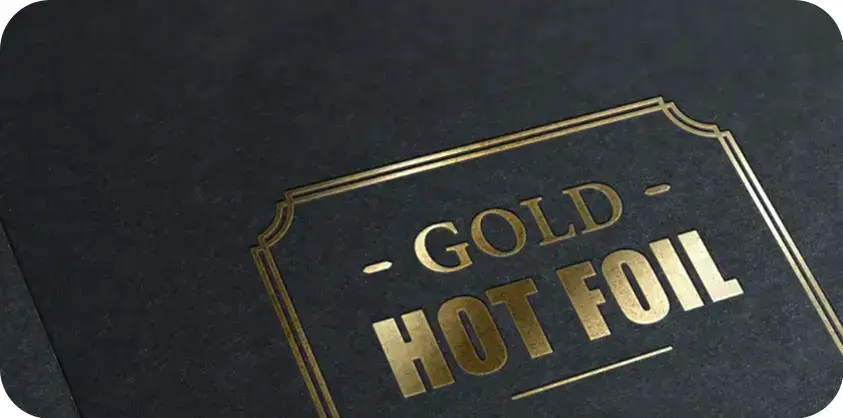 Metallic Foil Stamping
Hot foil transferred onto paper using stamping method.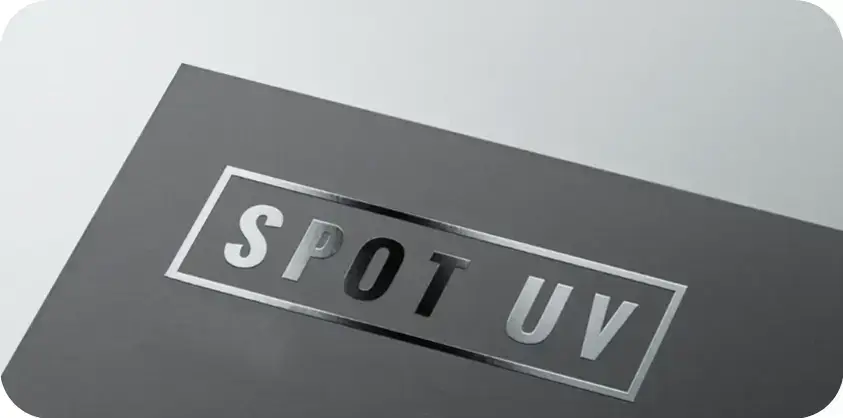 Spot UV
UV gloss coating cured on specific areas.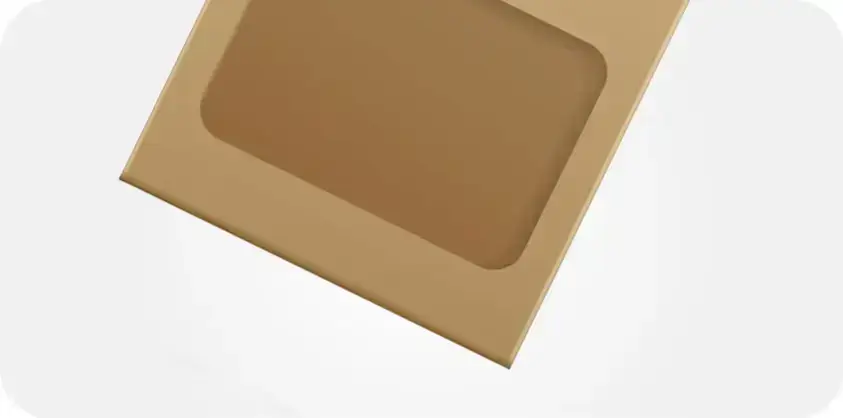 Window Cut-Out
A process where a cut-out is created on the box.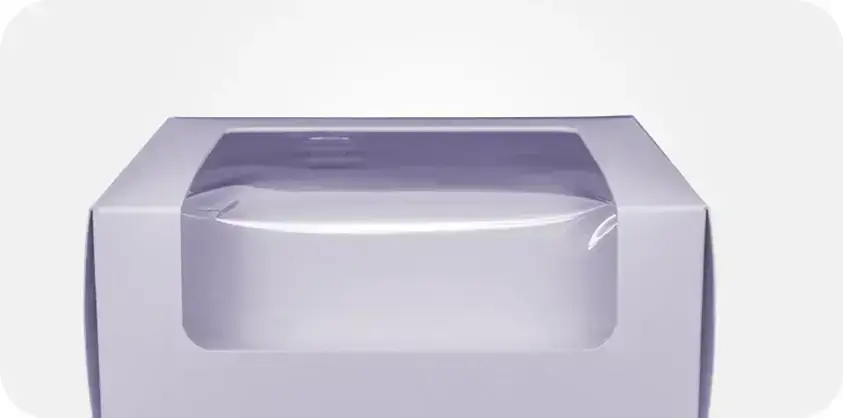 PET Window Patching
A method to apply a transparent plastic film covering the cut-out.
Frequently Asked Questions
Depending on the dimensions and weight of the product, custom hemp boxes can be ordered in any size needed. You can select bespoke sizes or go with normal box sizes to suit your demands. Various box forms can accommodate different product shapes and sizes. We can provide large, rectangular, pentagonal, or hexagonal boxes in addition to small, square, round, and cubic ones. Other bespoke shapes that are available are gable boxes, briefcase-style, bag-like boxes, and sleeve sliders. Every box design is also available with optional extras like windowpanes, die-cut handles, and airtight lids. Their unique shapes can make your products stand out in retail spaces, draw in more people, and boost revenue.
Custom Hemp Boxes satisfy legal requirements for particular products. You can get in touch with us to obtain these boxes with the appropriate labeling and child-resistant locks. Kids won't be able to open the box to reach hemp products due to these locks. Their tamper-evident seals will further guarantee that no unauthorized person has accessed them, enhancing consumers' faith in your brand. These boxes are customizable to your specifications for hemp products. They can be equipped with a protective coating to mitigate the dangers associated with UV, moisture, and water exposure. They ensure safe product transportation by keeping dust and pollutants out with their airtight covers. Consequently, receiving products safely can help you gain the respect of customers.
You can package a variety of hemp products inside custom hemp boxes. For example, you can purchase bespoke boxes with inserts to carry CBD oil containments. Additionally, hemp extracts will be packaged inside these boxes to guarantee their safe transportation into customers' hands. In addition, you can use custom hemp boxes to package hemp-based cosmetics, hemp-based food, and other related products. The products within the boxes are going to be secure. Their unique internal features, including velvet lining, foam padding, and inserts, can enhance product presentation and attract customers.
Your Customer Journey Simplified
Customized orders can be scary to initiate. We keep the Process as simple as we can for your convenience!
Discuss Your Requirements

Quotation and Confirmation

Consultation and Design Work

Production and Delivery