Custom Sizes

Order custom-sized boxes to suit your needs perfectly.

Personalized

Discover personalized packaging exclusively for your needs.

Custom Style

Personalize your style with customizable packaging.

Free Design Support

Unlock free design support.

Free Shipping
Discounted Prices
Custom food boxes have distinctive shapes, including round, square, rectangular, sleeve sliders, briefcase-style, and others that stand out in retail settings. Their colors and sizes are according to the needs of the brand. Their unique color schemes help to represent a brand in the market. Custom eco-friendly food boxes are made from cardboard, cardstock, and kraft paper. They keep the living organisms and environment safe because they don't accumulate for a long time. They are resistant to tearing and bending and ensure the safety of items due to their durability. Even small-run firms can afford them because they are economical.
Custom-printed food boxes have printing components, including graphics, photos, and drawings, to entice customers. Customers scan printed barcodes and QR codes to obtain important information about the product and the manufacturer. Excellent printed boxes can be produced using a variety of printing technologies, such as lithography, offset printing, and flexography. A variety of surface finishing methods are available, including matte or gloss coatings, silver or gold foiling, embossing, foil stamping, debossing, and others to increase their appeal. These boxes also come with internal velvet lining, die-cut windows, and foam inserts. They assist in preventing the entry of pollutants within the box with their airtight magnetic or lift-off lids.
To get a quick price quote, please submit this price request form after filling out your required specifications. Our sales representative will shortly get in contact with you.
Unlock the potential of your products with our unrivaled packaging solutions tailored to your industry and specific product needs.
Sample Price: $1.75 (Per Box)
| | |
| --- | --- |
| Dimensions | All custom sizes & shapes |
| Min.quantity | 50 Boxes ( Hardproof Sample Option Available ) |
| Default process | Die cutting, gluing, scoring, perforation |
| Printing | Cmyk, pms, no printing |
| Options | Custom window cut out, gold/silver foiling, embossing, raised ink, pvc sheet. |
| Turn around time | 10-12 business days , rush |
| Paper stock | 10pt to 28pt (60lb to 400lb) eco-friendly Kraft, e-flute corrugated, bux board, cardstock |
| Proof | Flat view, 3d mock-up, physical sampling (on Request) |
Food boxes
Food boxes have become a must have in the food industry, especially in the takeout field. This is because they offer a convenient and eco-friendly packaging solution. Steady corrugated cardboard comes in use to make these boxes. This material is lightweight and strong, capable of holding multiple types of food items. The design of these boxes has flaps that can easily fold and create a strong and secure closure. This keeps the products inside safe during transportation. One of the positives of having these boxes is their multi-purpose usage. They can have different shapes, and they can also have different sizes to come in use for different types of food items. Plus, they can also be custom in style, having brand logos and vivid images along with other promotional materials, which helps businesses to maintain their identity and increase customer retention.
Introduction
In today's times, convenience often takes over quality. It is becoming a challenge to find ways to enjoy delicious and nutritious meals. However, this is where food boxes from www.customboxesonly.com come into play. They're a practical solution to cater to your cravings without compromising the taste of your favorite products. Here, we understand the importance of having secure packaging solutions to protect the hygiene of your meals. This is why we make our boxes from materials that outshine their competitors in the market. This is what we offer.
The Importance of Food Boxes
No matter if you own a bakery or a restaurant, or any other type of food business, having strong and secure packaging to present your creations is a must. People of the modern age simply do not believe in things that are unhygienic or laid out plainly in front of them. One thing that customers still fail to realize sometimes is the fact that food packaging is not just to protect the food from going bad rapidly. They are more of a security shield that protects them not just from germs and contaminants but also keeps them safe and in their place for a long period of time.
The packaging of food plays a monumental role in the industry of food. It makes sure that the eatables remain fresh and consumable. This type of packaging safeguards food items from external factors. This includes moisture and air. Insects and contaminants. They also protect the items from temperature changes. These changes can cause drastic and hazardous changes in food items if left unattended.
Printed food boxes serve as an effective advertising campaign for the food chains as well. They can do better branding and marketing of a food franchise than any other publicity campaign.
Benefits of Customized Food Boxes
The designs of your food packaging, along with its quality, can help to create a positive image of your brand in your buyer's eyes. We realize this opportunity and have come up with some of the most practical custom food boxes for our valued clients. The graphics of our boxes combine with vibrant colors and clear labels to help the easy differentiation of your brand from others. Our packs include all the necessary information about your food items, such as ingredient lists, allergen cautions, expiry dates, and so on. All this helps your buyers to make an informed choice. This also creates a responsible image of your brand in their eyes.
Types of Food Packaging Available
From boxes for takeaway restaurants to box containers for bakery businesses, we have it all. Our kraft paper box is the best choice for safe delivery of perishable food items. Our boxes are sturdy, and they are highly capable of carrying all types of food items. We also offer temperature-retaining food packaging. This type of packaging helps you deliver cold or hot meals as fresh as possible.
We also offer tetra packaging that is known for its resilience against contamination. Our bakery boxes are capable of keeping your bakery products fresh and secure. Styrofoam boxes for takeout food are another one of our specialties. If you need any other special feature in your packaging box, you can mention it in your order form or talk about it with our representatives.
Bulk discounts on food boxes:
Food items are never less in quantity. We know that if you plan to deliver food, you will definitely want your packaging in great volumes. This is why we offer formidable discounts on food boxes wholesale deals. These deals are specially designed to cater to small business needs. For larger franchises, they make it a lot more profitable to manage inventory and keep the supply chain afloat without glitches.
Conclusion:
Getting food boxes from www.customboxesonly.com is a beneficial deal comprehensively. We offer a lot of free services that will add extra value to your investment. We ship all across the world with efficiency and accuracy. Our company will offer hundred percent satisfaction and cater to all your needs in the best way possible.
Food & Beverage Packaging
A water based coating that creates a semi gloss surface.
Food Safe Coating
A coating applied on the inner side of the box to make it food-safe.
Gloss Lamination
A thin layer of lamination that makes the box surface glossy.
Food & Beverage Packaging
A water based coating that creates a semi gloss surface.
Metallic Coating
A metallic layer of coating applied to give an extra shine to your box.
Pearlescent Coating
A decorative coating to give surface an extra shine.
Soft Touch Coating
A coating that produces smooth surface. Its considered a cheaper alternative to lamination.
UV Coating
UV-cured coating that can be done for spot and flood applications.
Matte Lamination
A thin lamination that gives the box a matte surface.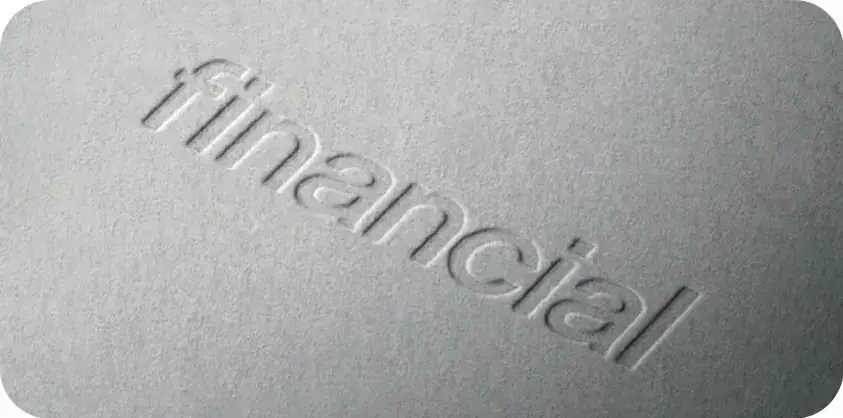 Embossing and Debossing
A process that creates a raised or recessed pattern on the surface.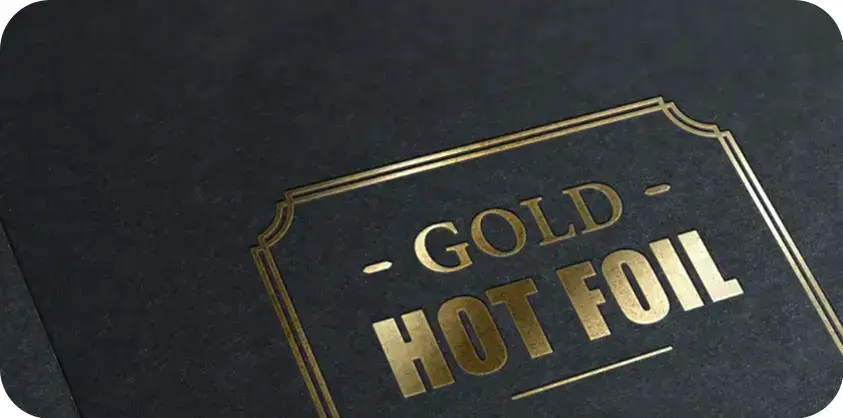 Metallic Foil Stamping
Hot foil transferred onto paper using stamping method.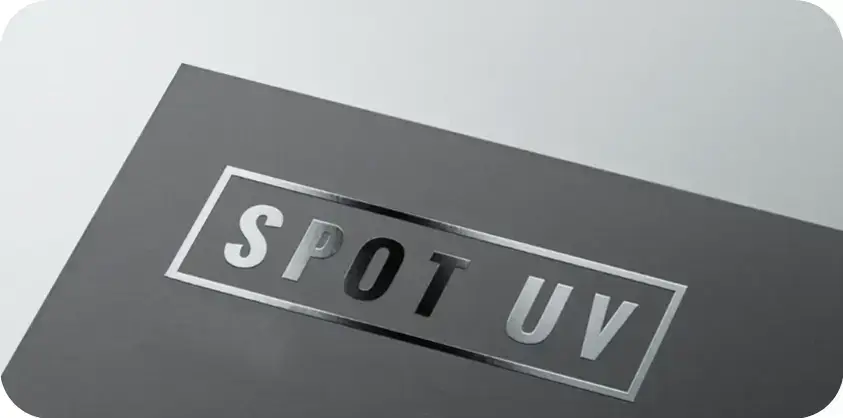 Spot UV
UV gloss coating cured on specific areas.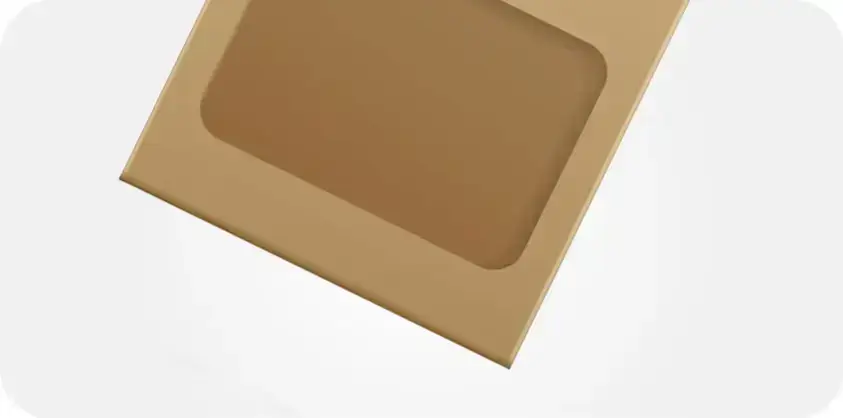 Window Cut-Out
A process where a cut-out is created on the box.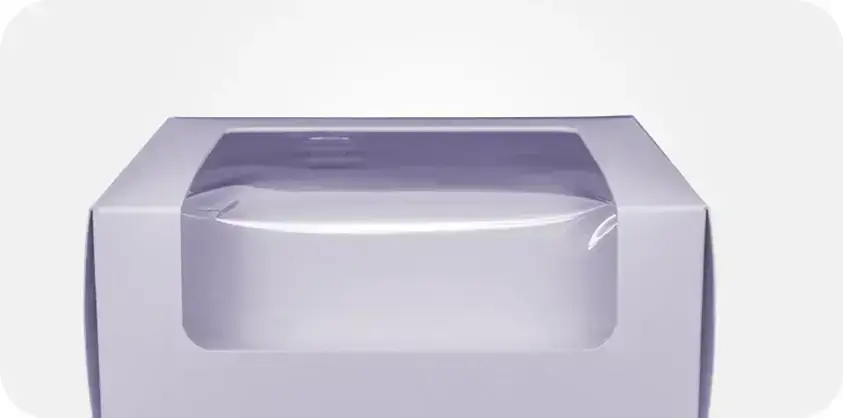 PET Window Patching
A method to apply a transparent plastic film covering the cut-out.
Frequently Asked Questions
Personalized bakery boxes meet the unique requirements of bakeries and confectioneries. They are used to wrap and display everything from delicate pastries to hearty bread loaves. Many factors contribute to the importance of these boxes. Their main perk is the preservation of the freshness, flavor, and quality of roasted foods. Custom food boxes maintain their quality while preserving products from the elements. These boxes are essential for branding and marketing that allow bakers to showcase their corporate identity while providing customers with enjoyable unboxing. This increases brand recognition and loyalty. They meet all the needs of small home-based food businesses and commercial bakeries.
The unique custom food boxes can have innovative designs and features to keep baked products fresh. Visible closures can indicate whether the box has been opened, assuring customers of the product's integrity. Closed air vents are a new feature that protects inside eatables from humidity and air. This keeps them safe from getting soggy and preserves the smell and taste of the food items. The structure and beauty of baked products can be preserved by fat-resistance caps by shielding them with thick-walled cardboard boxes. These unique characteristics maintain product quality and increase customer confidence in the offerings of a food business.
Usually, the paperboard, kraft paper, and corrugated cardboard are used to make customized food boxes. We have chosen these materials based on their ability to keep food items hot and preserve them while shipping. All these materials are eco-friendly as well, making them a top selection for eco-conscious customers. We also use water-based and chemical-free printing inks to lessen the impact of packaging waste on the environment. This enables the brands to choose eco-friendly options that meet the needs of eco-conscious consumers. We also use alternative organic substances like seaweed, cornstarch, and bamboo pulp.
Your Customer Journey Simplified
Customized orders can be scary to initiate. We keep the Process as simple as we can for your convenience!
Discuss Your Requirements

Quotation and Confirmation

Consultation and Design Work

Production and Delivery