Custom Sizes

Order custom-sized boxes to suit your needs perfectly.

Personalized

Discover personalized packaging exclusively for your needs.

Custom Style

Personalize your style with customizable packaging.

Free Design Support

Unlock free design support.

Free Shipping
Discounted Prices
Custom sports boxes come in a variety of sizes and designs according to the size and shape of the product. They come in a variety of forms, such as heart-shaped, square, round, and bag-like boxes. They contribute to the lovely arrangement of sports items with their inserts and placeholders. Some users prefer custom sports boxes with handles and lift-off or magnetic lids. Due to their die-cut windows, customers may view the product without opening the box. The majority of consumers create their boxes using cardboard, kraft paper, and bux board. These materials are available in thicknesses between 10pt and 28pt. They endure various risks and are inexpensive.
Custom-printed sports boxes come with the printed corporate name and logo. There are printed images, graphics, and textual information. Their printed content aids in product sales by showcasing the product to potential customers. They come with printed barcodes or QR codes so that buyers may scan them and retrieve important information. They can have a luxurious feel due to a variety of finishing options, including matte, velvet, or gloss coatings, silver or gold foiling, raised ink, and others. Embossing and debossing can assist in giving these boxes a textured feel to entice more customers.
To get a quick price quote, please submit this price request form after filling out your required specifications. Our sales representative will shortly get in contact with you.
Unlock the potential of your products with our unrivaled packaging solutions tailored to your industry and specific product needs.
Sample Price: $1.75 (Per Box)
| | |
| --- | --- |
| Dimensions | All custom sizes & shapes |
| Min.quantity | 50 Boxes ( Hardproof Sample Option Available ) |
| Default process | Die cutting, gluing, scoring, perforation |
| Printing | Cmyk, pms, no printing |
| Options | Custom window cut out, gold/silver foiling, embossing, raised ink, pvc sheet. |
| Turn around time | 10-12 business days , rush |
| Paper stock | 10pt to 28pt (60lb to 400lb) eco-friendly Kraft, e-flute corrugated, bux board, cardstock |
| Proof | Flat view, 3d mock-up, physical sampling (on Request) |
Sports Boxes
Sports boxes come in alluring styles such as round, square, cubic, or others according to the needs of brands. Some big sports brands go for exclusive box styles that become their trademark eventually. For instance, creative briefcase-style, pillow-style, or pentagonal boxes look prominent in stores. Such boxes also come with custom-sized inserts to hold particular sports items. Multiple compartments inside them help to arrange two or more items. Sports packing comes with printed content according to the kind of product present inside. Each box comes with the logo and name of the brand to make the products identifiable. Different brands also use different embellishments to enhance the catchiness of packaging. Some of the possible embellishments include embossing, velvet lamination, smudge-free, and others.
Sports boxes are the best way of presenting sporting items elegantly in the market. Products inside them remain safe during shipping and storage. Such boxes give more height and visibility to the packaged products on the market stands. They help brands sell more items and become more popular on the market. We offer this type of packaging with stunning features that give a new meaning and value to the sports gear they carry.
Sports boxes in various styles:
We have a large selection of packaging styles and forms that are a must to impress customers. Our clients also have the option to choose from a vast array of personalization choices for their exclusive packaging. Our design team has the know-how and tools to make inexpensive packaging appear luxurious. We have expert designers to make packaging appear high-end and charming enough to impress customers. One of the most important factors we consider is the design of a box, which should be according to the kind of product to be packaged inside. Such custom sports box designs simplify the process of displaying and storing products.
Mailer boxes, display boxes, rigid boxes, and folding carton boxes are a few prominent forms of sports packaging boxes. Folding carton boxes work well for tiny sporting items like apparel, accessories, or supplements. High-end sporting items are also elegantly and sturdily packaged using rigid boxes. Mailer boxes are the best choice to send small sporting items. A great approach to showcasing sporting items in a store is with sports display boxes.
Personalized printing that adds distinction to the packaged products
Our goal in creating sports display boxes is to surprise and grab people's attention. When we create box designs, our design team considers themes, colors, and visuals. We have a design team with extensive knowledge of the most widely used packaging options. They create box designs that are sure to be well-received among buyers.
Additionally, we encourage our clients to request us to create memorable taglines for their packaging solutions. We'll also see to it that our consumers get appealing box designs from us that entice their customers. Our printing team can print the brand's logo prominently on a box. Moreover, our team will utilize high-quality images related to the product. Our packaging specialists select the color schemes that work best for your sports items or business. We can offer a box with imaginative and narrative-driven product-related imagery printed on it.
Sports boxes with QR codes
We have some innovative and fun ways to communicate brand and product stories to customers via product packaging. Our team also prints QR codes or bar codes on a box that customers scan to get important details about the product or brand. Smart use of stylish fonts and font colors makes the packaging outstanding since such typefaces enhance the visual appeal of a box in the market. Our printed sports boxes have details about the features of the sports item, its pricing details, and information about the manufacturer. Such relevant details also help the buyer to see if the product is buyable or not.
Embossing and foil stamping for a luxurious touch
We have a skilled design team at customboxesonly.com to create stunning packaging solutions. The great coating options, including matte coating, spot UV, or gloss coating, give an appealing outlook to a box. Embossing and debossing also help to imprint graphics or text. Foil stamping is another technique to imprint the logo or name of the brand. Such options help to stun customers with the eye-catching visual appearance of a box. Embossing and debossing are two amazing ways to give custom boxes texture and depth. Foil stamping gives packaging a high-end metallic look. We also offer silver or gold foiling.
The best quality manufacturing materials
Product packaging should last long, protect the sports gear, and fit the needs of products. Corrugated cardboard, paperboard, and eco-friendly materials like recycled or kraft paper are the best options to manufacture these boxes. If a business has sustainability goals, our manufacturing team also chooses materials that fit with those goals. Such materials are available in variable thicknesses according to the needs of clients.
Why choose us?
We are always ready to give the clients the best service possible. Our expert price estimators work their magic to derive the most agreeable price quotes that fit our customer's demands and budgets. We try to only use packing materials that don't hurt the environment in any way. This is why we prefer making boxes from natural and sustainable materials. Such materials break down without leaving behind anything bad for the environment. In every way possible, customboxesonly.com makes sure its customers are happy.
People like and praise sports boxes from us because of how classy and well-made they are. The rising number of our customers is due to our faster processing of orders. The shipment of our standard orders takes no more than 12 business days. Our clients have the facility of rush shipping for a small fee. Customers from the USA save money with free shipping services as well.
Food & Beverage Packaging
A water based coating that creates a semi gloss surface.
Food Safe Coating
A coating applied on the inner side of the box to make it food-safe.
Gloss Lamination
A thin layer of lamination that makes the box surface glossy.
Food & Beverage Packaging
A water based coating that creates a semi gloss surface.
Metallic Coating
A metallic layer of coating applied to give an extra shine to your box.
Pearlescent Coating
A decorative coating to give surface an extra shine.
Soft Touch Coating
A coating that produces smooth surface. Its considered a cheaper alternative to lamination.
UV Coating
UV-cured coating that can be done for spot and flood applications.
Matte Lamination
A thin lamination that gives the box a matte surface.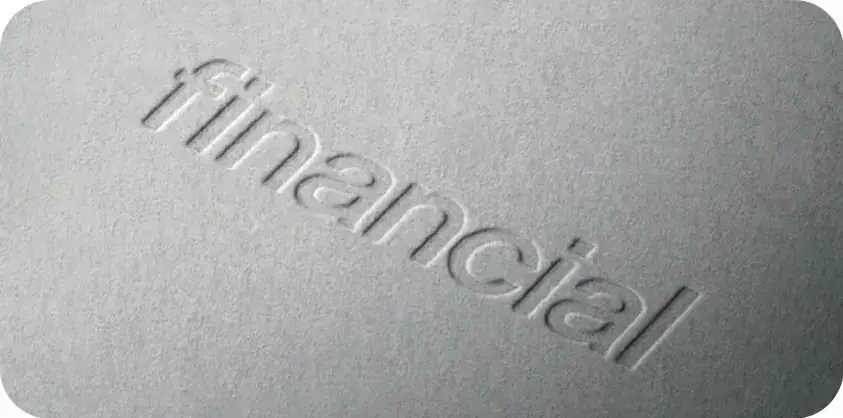 Embossing and Debossing
A process that creates a raised or recessed pattern on the surface.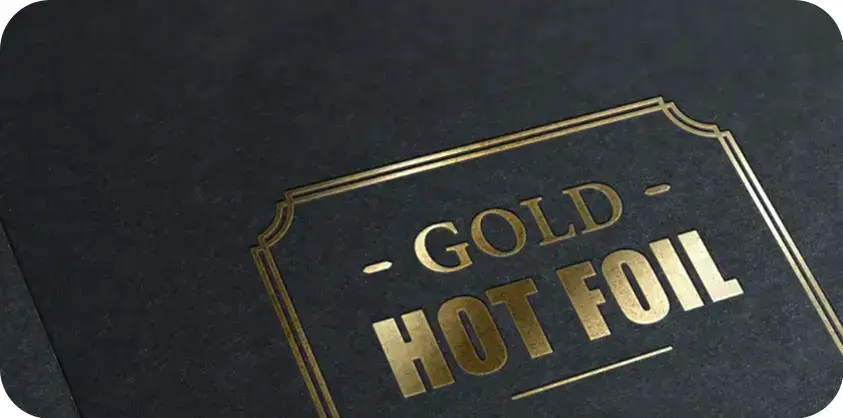 Metallic Foil Stamping
Hot foil transferred onto paper using stamping method.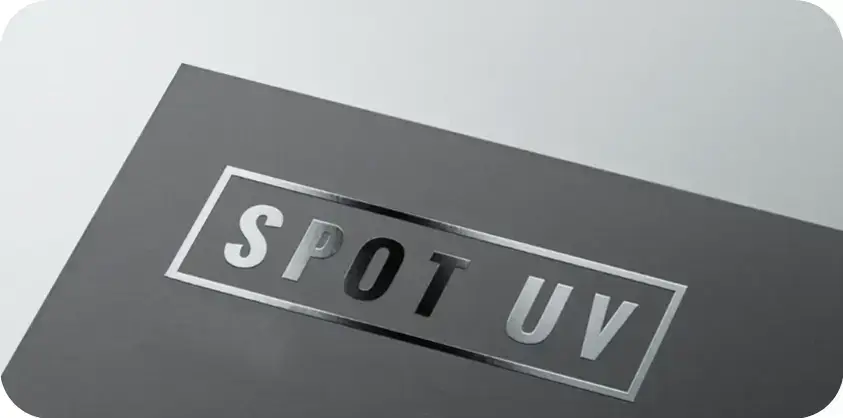 Spot UV
UV gloss coating cured on specific areas.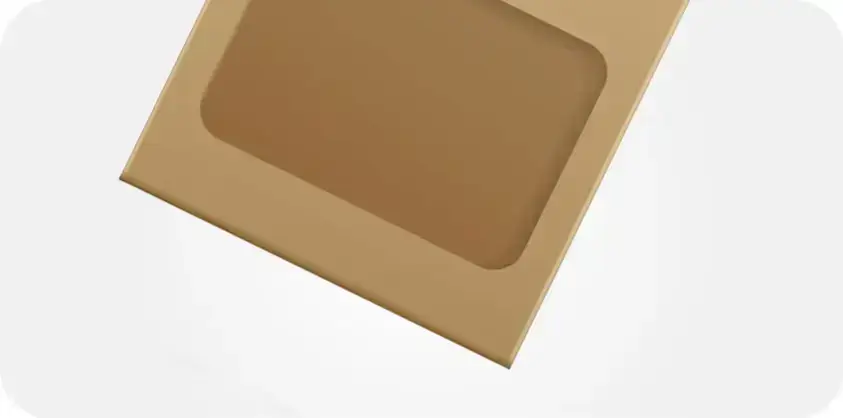 Window Cut-Out
A process where a cut-out is created on the box.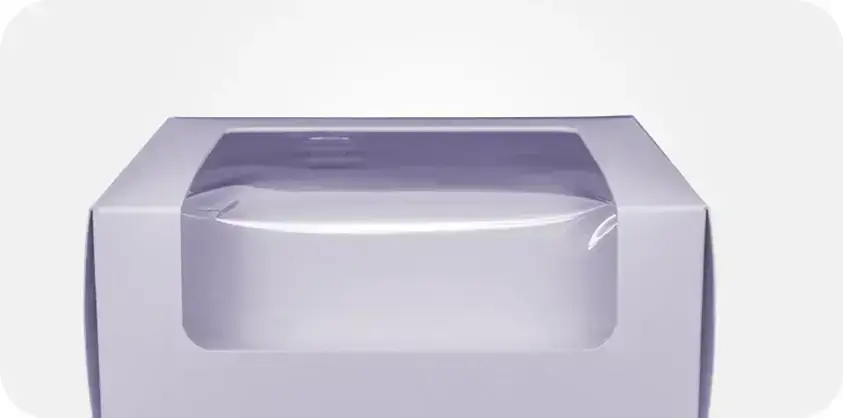 PET Window Patching
A method to apply a transparent plastic film covering the cut-out.
Frequently Asked Questions
We can create clear or transparent windows inside the custom sports boxes so that clients can see the products without having to open the box. You can also get transparent boxes to offer a better visibility of your products to buyers. It's an excellent method of protecting the product while showcasing it. Besides that, you also have the option of going for a product box with custom-shaped die-cut windows. For instance, you can get them with heart-shaped, round, or square windows. These customized shapes of windows will improve the beauty of your product packaging. They will also let buyers see the sports items without opening the box and convince them to buy.
Yes, we are able to add a QR code to your custom sports boxes. Customers may find it easier to scan and place new orders for their preferred sports items straight from your website. These codes will also help buyers access important product details, including their manufacturing material, the size or feature of the product, and other details about the manufacturer. We can also manufacture boxes with embedded NFC chips to let buyers access important videos, instructions, and pricing details of the products. In this way, your technologically advanced packaging options will help you inspire customers.
You can order custom sports boxes with specialized add-ons according to your needs. For instance, we can manufacture boxes with several sections so that you can arrange several sports items in respective compartments. There will be a separate compartment for each of the products, such as cricket balls, gloves, socks, and others. Besides that, you can get them with velvet lining and custom inside printing to offer a memorable unboxing experience. We also produce sports boxes with custom-shaped handles to make their carriage simpler. We also add specialized magnetic lids on demand to prevent the entry of dust or other contaminants.
Your Customer Journey Simplified
Customized orders can be scary to initiate. We keep the Process as simple as we can for your convenience!
Discuss Your Requirements

Quotation and Confirmation

Consultation and Design Work

Production and Delivery