Custom Sizes

Order custom-sized boxes to suit your needs perfectly.

Personalized

Discover personalized packaging exclusively for your needs.

Custom Style

Personalize your style with customizable packaging.

Free Design Support

Unlock free design support.

Free Shipping
Discounted Prices
There are numerous designs such as pentagonal, pillow-style, briefcase-style, sleeve sliders, and others for custom perfume boxes. The box also includes special inserts and placeholders depending on the size and shape of the perfume containment. These add-ons are crucial to ensure the safe storage and impressive presentation of products. Because of the die-cut windows, customers may view the items without opening the box. A custom-printed perfume box also comes with die-cut handles to make moving it to customers' homes easier. It comes with a magnetic closing mechanism, Velcro lids, or lift-off lids. These airtight lids keep dust and other contaminants away from the product.
Kraft, corrugated, and bux board are environmentally friendly manufacturing materials for eco-friendly custom perfume boxes. These materials are sturdier and can withstand various stresses during storage and transit. There is also waterproof lamination that can stop the damage from water and moisture. Its printed product-related images and graphics attract potential clients' attention. Custom-printed perfume boxes come with brand details like a logo and brand name. Several internal customizations, such as velvet lining, inside printing, and foam inserts, offer buyers a joyous box-opening experience. Various embellishments increase their visual charm, including foiling, embossing, debossing, velvet coating, smudge-free, and others.
To get a quick price quote, please submit this price request form after filling out your required specifications. Our sales representative will shortly get in contact with you.
Unlock the potential of your products with our unrivaled packaging solutions tailored to your industry and specific product needs.
Sample Price: $1.75 (Per Box)
| | |
| --- | --- |
| Dimensions | All custom sizes & shapes |
| Min.quantity | 50 Boxes ( Hardproof Sample Option Available ) |
| Default process | Die cutting, gluing, scoring, perforation |
| Printing | Cmyk, pms, no printing |
| Options | Custom window cut out, gold/silver foiling, embossing, raised ink, pvc sheet. |
| Turn around time | 10-12 business days , rush |
| Paper stock | 10pt to 28pt (60lb to 400lb) eco-friendly Kraft, e-flute corrugated, bux board, cardstock |
| Proof | Flat view, 3d mock-up, physical sampling (on Request) |
A perfume box packaging is a great accessory for anybody looking to store their perfumes. Usually, such a box is all about cardboard or kraft with the addition of paperboard. At the same time, there are multiple or various options for customization. For instance, you can have your logo printed with the help of screen printing. And you can also make use of digital printing to decorate your box a little further.
There is also the option of lamination or layering of gloss. The more customization there is, the more expensive these boxes can be. But if you buy them in well bulk, you can save a lot of money. These packages are ideal for marketing your brand, so discussing the customization options with your supplier is important.
The initial thing about a perfume box packaging design that comes to mind is the gift idea. These boxes make the ideal gift. And at the same time, businesses or companies can use the packages to store or house their perfumes. But it is important or imperative to remember that only some packages will make an impression. And that is where we can help.
The Best Perfume Box Manufacturer
www.customboxesonly.com is the best perfume pack manufacturer because we can make various boxes. Our custom boxes are there to last long, and our designs are elegant and unique. We deeply understand the importance of packaging and how it can be the best marketing point. For this reason, we only employ the best designs and materials to ensure the quality of our containers. We use high-quality materials for custom perfume boxes. So you can bring them to use for a long time without any problem. We cater to the valued needs of our customers, and that is the reason why quality is our top priority so offer them perfume packaging design ideas to bring more creativity in their packaging.
If you want a well custom design or have some ideas, we will be happy to help you with that as well. Remember, we only deliver the perfect box. When you have a free chitchat with us before the placement of an order, we discuss all things custom. We always put consumer satisfaction at the top of our list when making cardboard boxes and other packaging products like gift bags, jewelry cases, etc. So if there's anything extra we can do for you today, you will also find us reliable.
Professional Grade Perfume Box
www.customboxesonly.com is are here to provide or give you the best of the best. We have been in business for many nice years and make high-quality perfume containers. Since we have a wide or perfect range of designs, which you can choose from varying on your needs and budget for perfume packaging wholesale. Our customer team is great, and we will offer custom plans for any package at an affordable price. Our staff will create any design you want within your good budget and deliver it on time without compromising quality.
We target to offer our customers the best custom made boxes at an affordable price. We have many designs, which you can pick from depending on your needs and budget. Also, our customer service is great, and we offer boxes for any box at an affordable price.
Best Perfume Boxes In The Market
Our custom made boxes are class apart. We have a wide range of boxes that last long, are eco-friendly, and are lightweight. Our designs are elegant and unique, so you can choose from our wide variety of packages in stock. You can without a doubt count on us for your needs.
We offer our clients free consultation on any design or material so they can have an idea before the purchase. Our custom cardboard boxes are all about top-quality materials. We ensure that our packages are strong and lasting so that well you can use them for a long time. We are not somebody who does not take their jobs seriously. Our expertise makes us professional, and that is exactly what you need.
Also, in case you have inclination in the bulk option, our wholesale boxes are available in various colors and sizes. You can choose from our ample range of designs and order from us today. Remember, your packaging is a very potent and powerful marketing tool, so you should always take it seriously. At our company, we do this for you, and that is what makes us different.We also provide customization options for our clients who want to add their personal or custom touch to their perfume box purchases. Also, we are the best in eco friendly packaging as well.
Our Boxes Are Made To Last Long
We use only the finest quality nice materials and machinery. So you can be sure your packs will last for years.We offer a variety of packages or boxes that are suitable for different perfumes and scents. Our Kraft boxes are available in various sizes, shapes, and designs. And you can customize them according to well your requirements.
Conclusion
Our perfume box is made to last long. We will never disappoint or hurt you when it comes to getting the best package for your perfume business. Our materials are all about quality, and our team is always here to help if you are looking for anything that is related to packaging.
Food & Beverage Packaging
A water based coating that creates a semi gloss surface.
Food Safe Coating
A coating applied on the inner side of the box to make it food-safe.
Gloss Lamination
A thin layer of lamination that makes the box surface glossy.
Food & Beverage Packaging
A water based coating that creates a semi gloss surface.
Metallic Coating
A metallic layer of coating applied to give an extra shine to your box.
Pearlescent Coating
A decorative coating to give surface an extra shine.
Soft Touch Coating
A coating that produces smooth surface. Its considered a cheaper alternative to lamination.
UV Coating
UV-cured coating that can be done for spot and flood applications.
Matte Lamination
A thin lamination that gives the box a matte surface.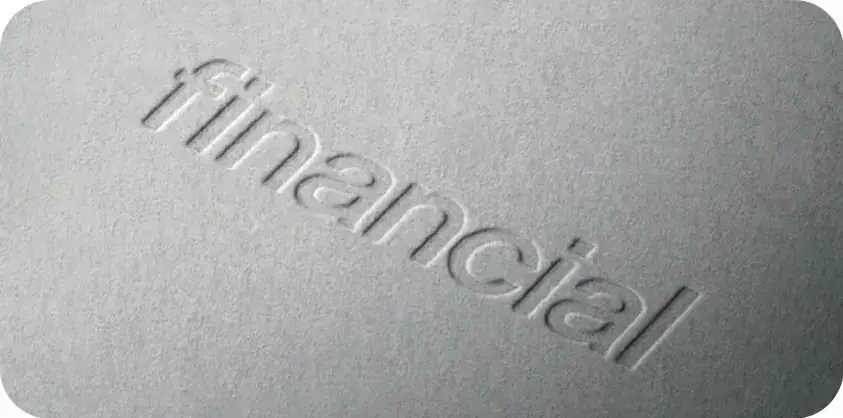 Embossing and Debossing
A process that creates a raised or recessed pattern on the surface.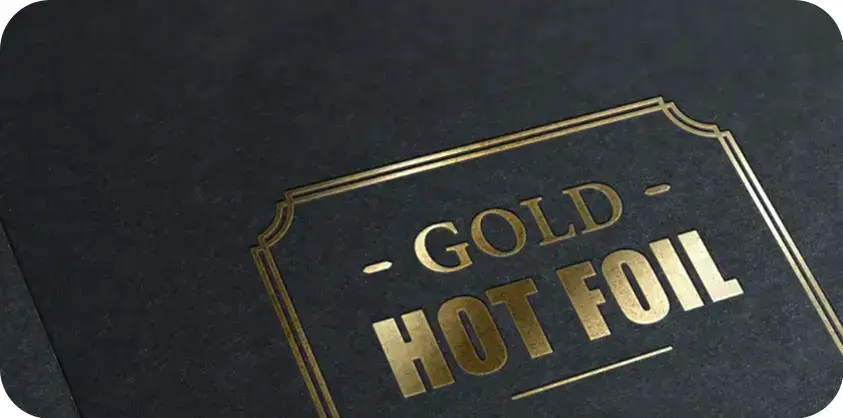 Metallic Foil Stamping
Hot foil transferred onto paper using stamping method.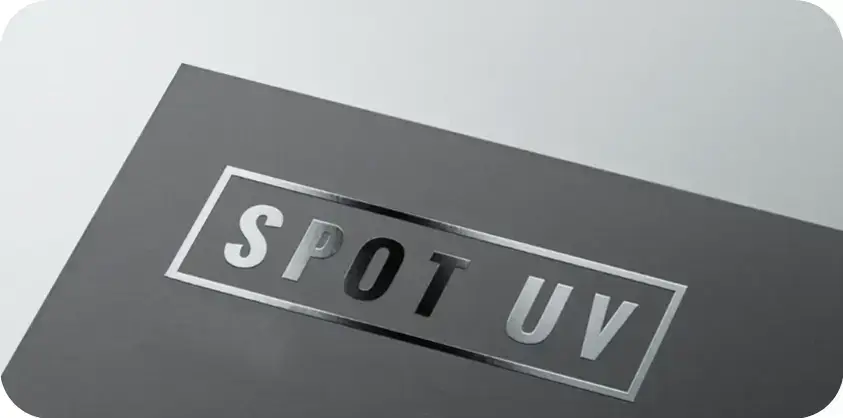 Spot UV
UV gloss coating cured on specific areas.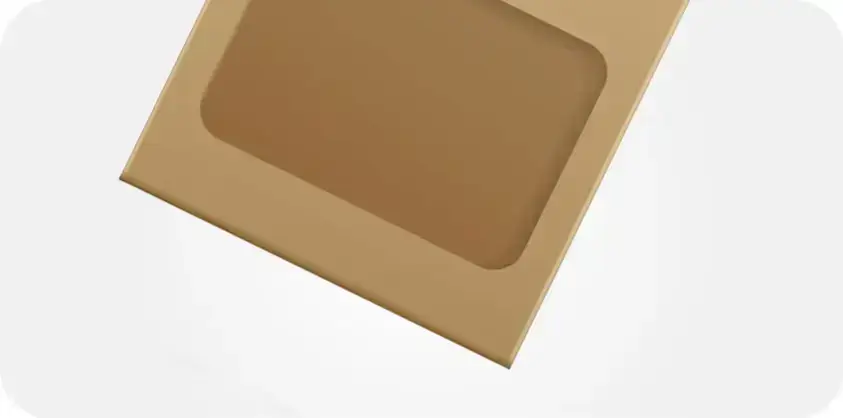 Window Cut-Out
A process where a cut-out is created on the box.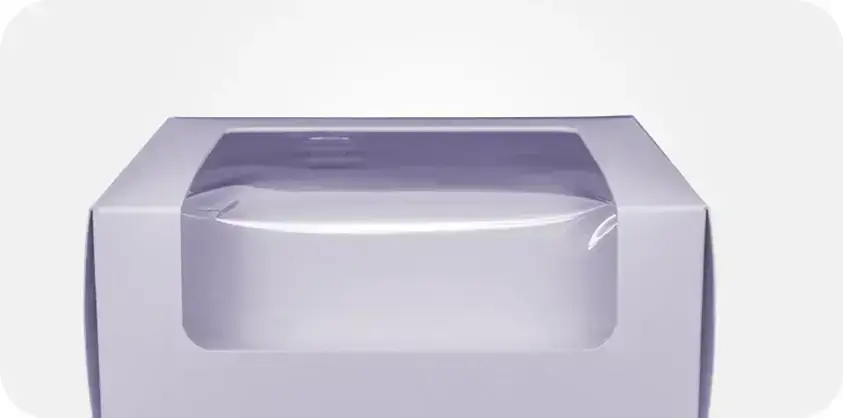 PET Window Patching
A method to apply a transparent plastic film covering the cut-out.
Frequently Asked Questions
We offer several options to add testers to your custom perfume boxes without putting the actual perfume at any type of risk. You can get separate sections in the box to add testing vials or miniature bottles. We also offer paper or cardboard strips that you can infuse with the perfume. You can add sachets or envelopes that contain scented materials, such as scented beads, cotton pads, or fabric swatches infused with the perfume. We also offer cards with peel-off stickers that reveal a scented surface underneath. Customers can peel off the sticker to release the fragrance.
We can add foam, molded pulp, or cardboard inserts in the boxes that snugly hold the bottle. Double-walled or corrugated cardboard offers extra security, so we use it the most for custom perfume boxes. We reinforce the corners of the boxes with additional layers of cardboard or foam to absorb shocks during handling or transit. To avoid accidental opening, we use secure closures on the perfume boxes. If need be, we also add air cushions to the box, which are a shock-absorbing material. Lamination also play their due role in making the box extra safe for the fragile bottles inside.
SBS cardboard, virgin kraft paperboard, rigid cardboard, and corrugated inserts are best for making custom perfume boxes aesthetically pleasing and extra secure. The surface of the SBS cardboard is best for high-quality graphics and branding. Virgin kraft paperboard is sturdy and eco-friendly. It provides a natural, rustic look that can be appealing to certain perfume brands, especially those with organic or eco-conscious identities. The thickness of the materials needs to be based on the level of protection that the perfume bottle necessarily requires. A flimsy material for a fragile bottle is never a sensible option. Rigid cardboard offers instant protection to the perfume package, and it is quite likable due to its lavish finish.
Your Customer Journey Simplified
Customized orders can be scary to initiate. We keep the Process as simple as we can for your convenience!
Discuss Your Requirements

Quotation and Confirmation

Consultation and Design Work

Production and Delivery