Custom Sizes

Order custom-sized boxes to suit your needs perfectly.

Personalized

Discover personalized packaging exclusively for your needs.

Custom Style

Personalize your style with customizable packaging.

Free Design Support

Unlock free design support.

Free Shipping
Discounted Prices
Custom blister packaging is a kind of packaging where the product is exhibited on top of a flat piece of paper, plastic, etc., that is covered with a see-through and close-fitting material. There are 12 blister packets with the pills. They are the best choice for a variety of products, such as medicinal products, candies, and other small consumer products. Custom rigid blister packaging is primarily made of cardboard or plastic. These materials are affordable and simple to get.
Custom-printed blister packaging features pertinent printing elements like product details and pertinent artwork. There are printed barcodes, brand logos, QR codes, and product-related graphics. People use their smartphones to scan these codes to obtain the required information. They are available in a variety of colors and sizes depending on what consumers want. Due to their waterproof lamination, they may repel water and shield the objects from threats brought on by moisture or water. Several finishing options are available, such as velvet coating, raised ink, matte or gloss coating, silver or gold foiling, or PVC to make them more alluring. Some customers choose cutting-edge techniques like embossing and debossing to create a raised or textured effect for their rigid blister boxes.
To get a quick price quote, please submit this price request form after filling out your required specifications. Our sales representative will shortly get in contact with you.
Unlock the potential of your products with our unrivaled packaging solutions tailored to your industry and specific product needs.
Sample Price: $2.95 (Per Box)
| | |
| --- | --- |
| Dimensions | All custom sizes & shapes |
| Min.quantity | 50 Boxes ( Hardproof Sample Option Available ) |
| Default process | Die cutting, gluing, scoring, perforation |
| Printing | Cmyk, pms, no printing |
| Options | Custom window cut out, gold/silver foiling, embossing, raised ink, pvc sheet. |
| Turn around time | 10-12 business days , rush |
| Paper stock | 10pt to 28pt (60lb to 400lb) eco-friendly Kraft, e-flute corrugated, bux board, cardstock |
| Proof | Flat view, 3d mock-up, physical sampling (on Request) |
Blister packaging is packaging for products such as electronics and pharmaceuticals. It's popular because it protects the product from damage and keeps it clean, making it easy to see what's inside.
This type of packaging is made of thin sheets perforated with small holes. The holes allow you to peel back the sheet. So you can get at your product without opening up the entire package.
Such custom packaging has a clear front and back to see the product inside. And it has a protective layer between the product and the outside world. This indicates that your product is protected from damage from both sides.
Many different types of blister packages are available, individually, with their benefits and drawbacks.
Introduction
Blister packaging is a highly effective method of protecting and displaying your product. It protects the product by keeping it inside an airtight container with a transparent cover allowing you to see it. This helps increase sales because it will enable your buyers to view the product without opening it.
We understand you want to ensure your products look great and perform well. And we want to help or aid to make that happen at customboxesonly.com
We deliver a full line of custom blister packaging options for all your needs. Whether you're looking for something simple, low-cost. Or more complex with added features and functionality, we have what you need!
High-quality appearance with a massive area for labels
Our printed blister packaging is a great way to add extra branding opportunities while ensuring your product stays safe.
A high-quality appearance with plenty of label space: Our packaging is an eyecatcher on any shelf. It is made of solid, white cardboard, and its rounded corners make it easy to pick up. A simple tab closure makes for easy opening and closing of the package.
Because we use high-quality materials and precision manufacturing, a single piece of our wholesale blister packaging can house many products. That means you can pack in more information about your products and make them more attractive to customers—all while ensuring that each item remains securely housed inside.
Our packaging is also great for products in multiple colors or sizes. You can create separate compartments for each size or color. This makes it easy or effortless for customers to make the right choices when they shop from your store.
Blister Packaging Protect products from moisture and tampering
We know you're busy. We also know that your products are important to you and your customers. That's why we offer our sustainable packaging, a unique method of protecting your products from moisture and tampering that keeps them looking pristine until they're ready for use.
It helps keep moisture out while still allowing the product inside to breathe. It's used in many industries—from food to healthcare—and is an excellent choice to ensure your product remains secure and sound during transit.
Blister eco friendly packaging helps protect products from moisture damage and tampering by customers or distributors who may want to open the package before sale or use. It's ideal for products with strict expiration dates or those that need to maintain their appearance throughout their shelf life.
Cost-effective
When you need a reliable and cost-effective way to package your stuff, look no further than our printing services near me.
Our packaging is a great option for products that need protection or safety from the elements, such as food or medicine. It also protects against tampering and damage caused by mishandling during transport.
Our packaging is all about materials that are both recyclable and eco and that meet high-quality standards. We offer many other sizes so you can choose the right one for your product!
Reasons to choose us
We're here to tell you what makes us different. We have a few things or stuff that set us apart from other blister packages.
Our customer service team is top-notch. They're always joyous to help with any queries you might have about our assistance or products, no matter how small they are. And if they can't answer those questions right away? They'll get back to you as soon as feasible with an answer!
Our quality control process ensures that every blister pack comes out exactly how it should look—and it does so without sacrificing speed or efficiency. That means there's no chance of any surprises when it comes time for shipping! We can take on tasks, big or small.
Contact us
In conclusion, we hope you better understand our blister packaging now and its benefits. With this information, you can make an informed nice decision about our products. Contact us at customboxesonly.com
Food & Beverage Packaging
A water based coating that creates a semi gloss surface.
Food Safe Coating
A coating applied on the inner side of the box to make it food-safe.
Gloss Lamination
A thin layer of lamination that makes the box surface glossy.
Food & Beverage Packaging
A water based coating that creates a semi gloss surface.
Metallic Coating
A metallic layer of coating applied to give an extra shine to your box.
Pearlescent Coating
A decorative coating to give surface an extra shine.
Soft Touch Coating
A coating that produces smooth surface. Its considered a cheaper alternative to lamination.
UV Coating
UV-cured coating that can be done for spot and flood applications.
Matte Lamination
A thin lamination that gives the box a matte surface.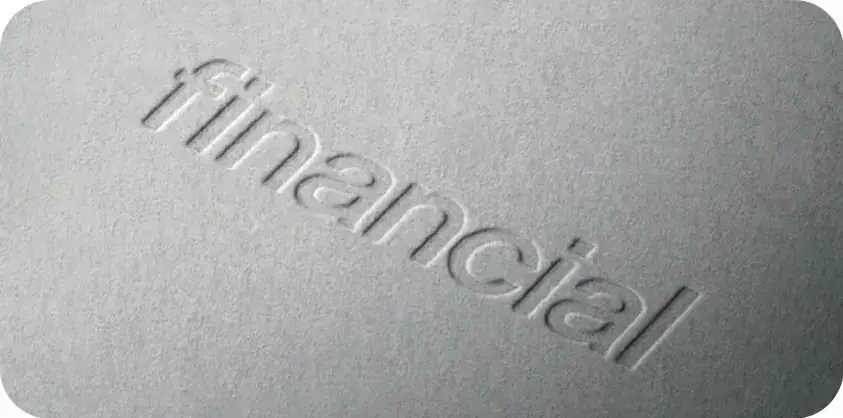 Embossing and Debossing
A process that creates a raised or recessed pattern on the surface.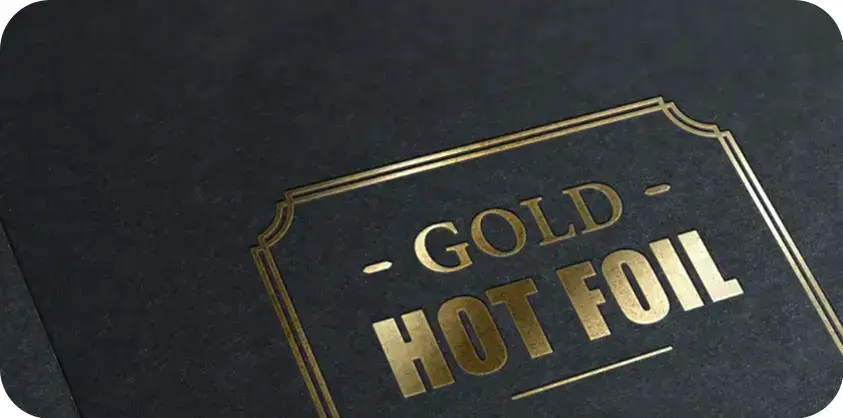 Metallic Foil Stamping
Hot foil transferred onto paper using stamping method.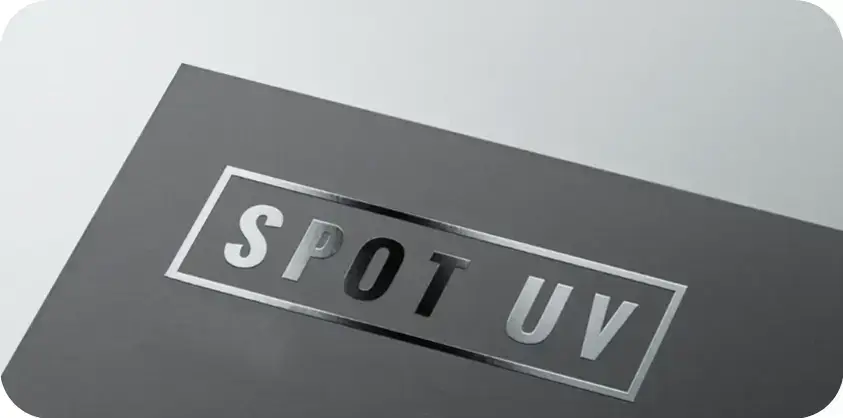 Spot UV
UV gloss coating cured on specific areas.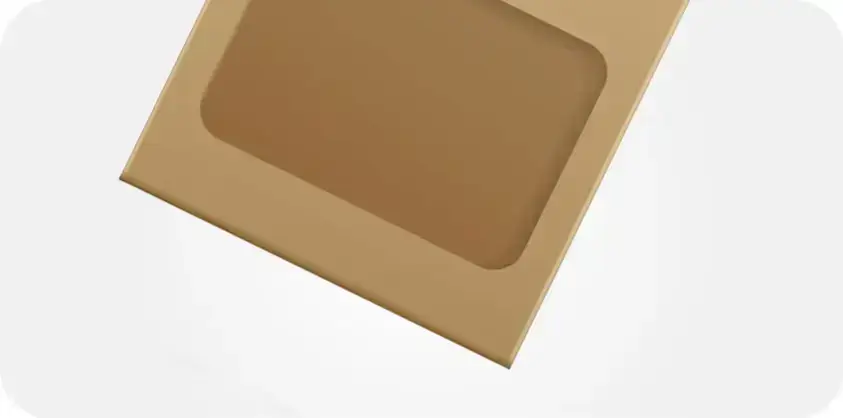 Window Cut-Out
A process where a cut-out is created on the box.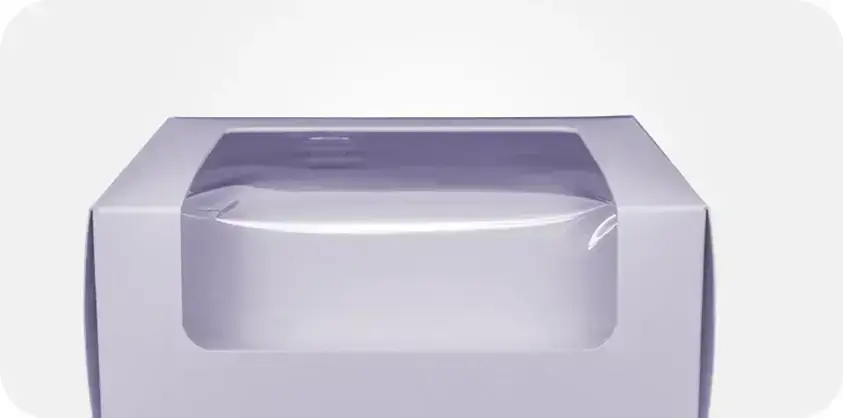 PET Window Patching
A method to apply a transparent plastic film covering the cut-out.
Frequently Asked Questions
Custom blister packaging is a type of packaging that securely encloses products in a transparent blister. It allows customers to inspect the item before purchasing for the ultimate satisfaction of spending their money on something worth buying. It's popular because it blends creative presentation with theft prevention and product protection, increasing the attraction of your products to customers. The products inside the blister shell are fully visible to the customers looking for their desired products. Meanwhile, the clamshell packaging is strong enough to protect the products against physical damage, dust, water, humidity, and all other types of influencing factors.
Yes, we provide customization choices for the shape and size of the blister to guarantee that it precisely matches your items. This artistic touch allows you to design custom blister packaging that complements the distinctive shape of your product. The clamshell of the packaging is always made to fit the product size and dimensions. It restricts the free movement of the products, creating a fascinating display. You can get this packaging for any sort of product and of any size. It offers the same protection for products of every size, weight, and sensitivity level. Ultimately, the base panel of the packaging is also customized according to the size of the clamshell.
To make your product packaging stand out, we provide a variety of branding choices. It includes custom printing and labeling. On the cardboard background or labels, you can boldly show your branding and creative aspects. Meanwhile, the brand information, like the name and logo over the cardboard background, would be printed in a place where the product is not hidden. We can make the logo, brand name, and other desired elements pop out with the use of debossing or embossing techniques. Similarly, you can also print any desired information over the external side of the cardboard as well.
Your Customer Journey Simplified
Customized orders can be scary to initiate. We keep the Process as simple as we can for your convenience!
Discuss Your Requirements

Quotation and Confirmation

Consultation and Design Work

Production and Delivery