Custom Sizes

Order custom-sized boxes to suit your needs perfectly.

Personalized

Discover personalized packaging exclusively for your needs.

Custom Style

Personalize your style with customizable packaging.

Free Design Support

Unlock free design support.

Free Shipping
Discounted Prices
Custom luxury candle boxes come with a matte or gloss coating for added visual appeal. Some consumers also get them with silver, gold, or copper foil to give them a metal-like appeal. Their raised or textured effect due to embossing or debossing attracts many people. They contain relevant printed content to showcase the packaged products. Their printing elements are according to the season. For instance, custom candle boxes for Christmas have printed images of Christmas trees, jingle bells, and Santa Claus. The latest printing methods, including flexography, inkjet printing, offset printing, and others, help to produce high-quality packaging solutions.
Manufacturing materials for custom rigid candle boxes are Kraft, bux board, and cardboard. These materials are sturdy enough to cope with risks due to bumps and jolts during handling. They are also safe for the environment as they don't accumulate for a long time and decompose naturally. Their lower cost is due to their natural origins. There are several shapes and sizes of custom candle boxes according to the size and shape of candles. Their inserts and multiple compartments help to arrange candles in a nice manner. Their magnetic lids keep dust away, and waterproof lamination prevents water or moisture from damaging the product.
To get a quick price quote, please submit this price request form after filling out your required specifications. Our sales representative will shortly get in contact with you.
Unlock the potential of your products with our unrivaled packaging solutions tailored to your industry and specific product needs.
Sample Price: $1.75 (Per Box)
| | |
| --- | --- |
| Dimensions | All custom sizes & shapes |
| Min.quantity | 50 Boxes ( Hardproof Sample Option Available ) |
| Default process | Die cutting, gluing, scoring, perforation |
| Printing | Cmyk, pms, no printing |
| Options | Custom window cut out, gold/silver foiling, embossing, raised ink, pvc sheet. |
| Turn around time | 10-12 business days , rush |
| Paper stock | 10pt to 28pt (60lb to 400lb) eco-friendly Kraft, e-flute corrugated, bux board, cardstock |
| Proof | Flat view, 3d mock-up, physical sampling (on Request) |
Luxury candle boxes are the perfect way to give your customers a fragrance gift while boosting your company's brand. They're an affordable, high-end alternative to traditional packaging, sure to make an image on your customers.
But what are candle boxes? And why should you use them? They are a stylish and well cost-effective way to package your candles. The boxes can be used for both large and small candles. And they come in a nice variety of nice colors and designs. They're all about high-quality cardboard that won't break when you bend it into shape. And most importantly, they look great!
Their polished finish makes them look like professional packaging for high-end products. But without the high price tag. This makes them perfect for any business that wants their product packaging to reflect the quality of their products.
Luxury candle boxes are an ideal and excellent way to protect your candles. While you may not think about it, candles can get knocked over, accidentally stepped on, and damaged. Or even move around in ways that can cause them to break.
Using a luxury candle box can keep your candles safe and secure while in storage. These boxes are there to be sturdy enough to hold the weight of your candle while at the same time holding it safe from harm.
They're also designed so that they won't allow any moisture. Or air into the box itself, which means that even if there's water outside your candle box, it won't get inside where it could cause damage.
So whether you're just looking for some extra protection for your candles. Or want something more durable than regular packing tape around them - our candle boxes are an excellent choice at customboxesonly.com
What Makes Our Luxury Candle Boxes Different?
Our candles packaging is 100% eco paper and card, printed with vegetable-based inks. Each box is individually wrapped in a cellophane to protect it from the outside world. Our custom luxury candle boxes are so different from other packaging because they are durable and beautiful. If you have a candle brand, then these boxes can enhance it. Or make it prominent among others.
Delivered in the Best Possible Condition
Each box is individually wrapped in a cellophane to protect it from the outside world. And we ensure your candle box is delivered in the best possible condition. The cellophane wrapping is not a permanent addition to the box. But we recommend you keep it on until you pack your candle. If you're gifting one of our Candle Boxes as a present for someone else, remove the cellophane before wrapping or presenting them with their gift.
In addition, our boxes are a great gift idea to give a loved one or treat yourself.
Brilliant Customization Options for Luxury Candle Boxes
2023 is all about beautification. Now customers need to pay attention to the packaging of any product. Because it is the era of unboxing. If you want to make it big in 2023, it is important to have brilliant customization options like custom-printed luxury candle boxes.
Remember, all around so much competition, and there is only one way to win. Impress your customer with packaging and boxing. We are here to do this nice for you. Our design team is always available and can show you what they can well do to your boxes. Remember to have a consultation call today.
Why Should You Consider Buying From Us?
We have a huge selection of luxury candle boxes wholesale. And we're sure you'll find something that makes you swoon. We've got everything from classic black-and-white to vibrant colors, so whether you want to go bold or keep it simple, we have the right box.
Our boxes are made of high-quality materials, protecting your candle during shipping and storage.
And did we say how cute they are? We understand that when it comes to candles, it's all about the packaging! That's why we use only premium ingredients when crafting our products. We want your boxes to last as long as possible so that every time you peek at it, it makes your heart skip a beat. We are certain that our customized luxury candle boxes will win your heart.
Conclusion
We hope you've enjoyed learning about our luxury candle boxes and how they can be a great gift idea for any occasion. Please contact us if you want more well information or wish to place an order. We are available at customboxesonly.com
Food & Beverage Packaging
A water based coating that creates a semi gloss surface.
Food Safe Coating
A coating applied on the inner side of the box to make it food-safe.
Gloss Lamination
A thin layer of lamination that makes the box surface glossy.
Food & Beverage Packaging
A water based coating that creates a semi gloss surface.
Metallic Coating
A metallic layer of coating applied to give an extra shine to your box.
Pearlescent Coating
A decorative coating to give surface an extra shine.
Soft Touch Coating
A coating that produces smooth surface. Its considered a cheaper alternative to lamination.
UV Coating
UV-cured coating that can be done for spot and flood applications.
Matte Lamination
A thin lamination that gives the box a matte surface.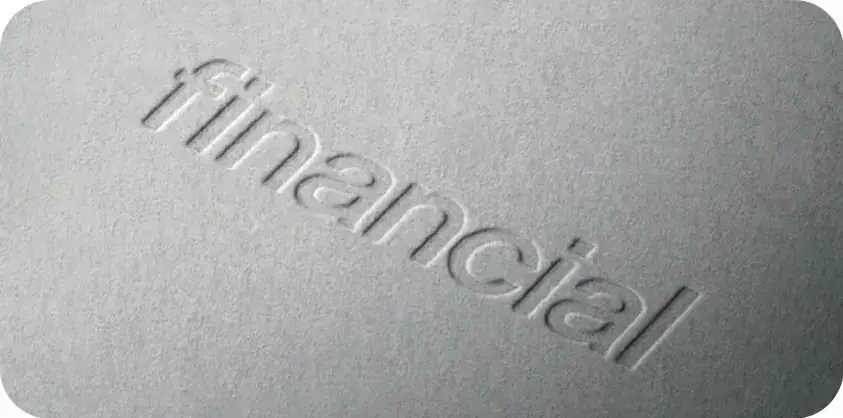 Embossing and Debossing
A process that creates a raised or recessed pattern on the surface.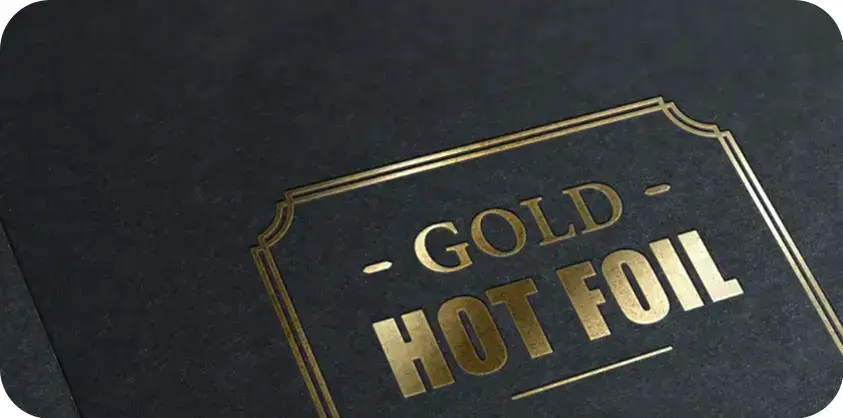 Metallic Foil Stamping
Hot foil transferred onto paper using stamping method.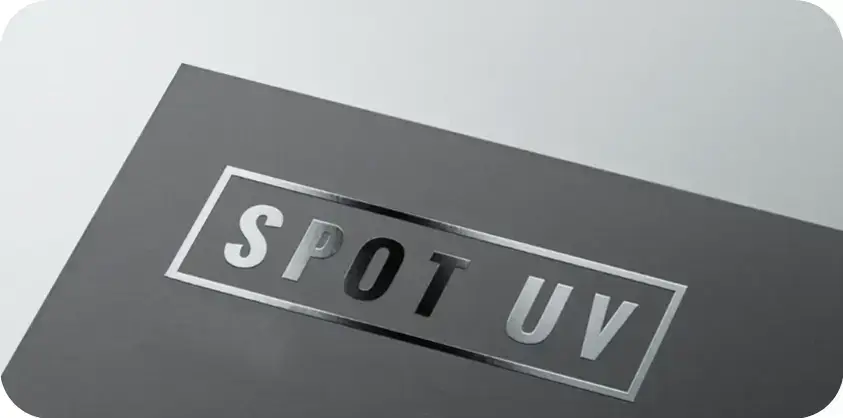 Spot UV
UV gloss coating cured on specific areas.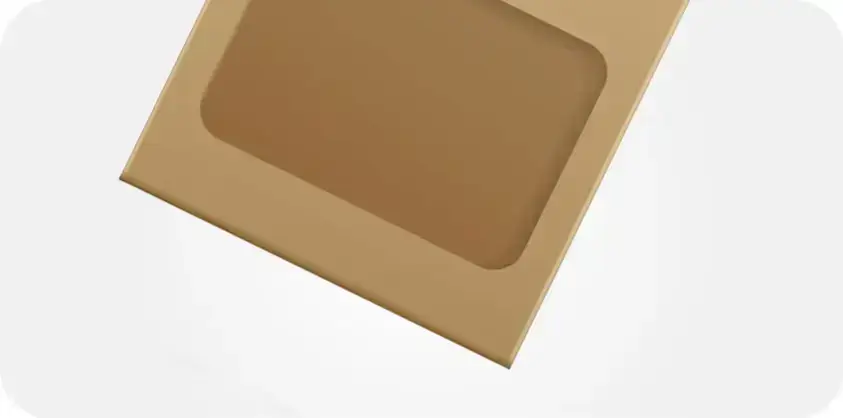 Window Cut-Out
A process where a cut-out is created on the box.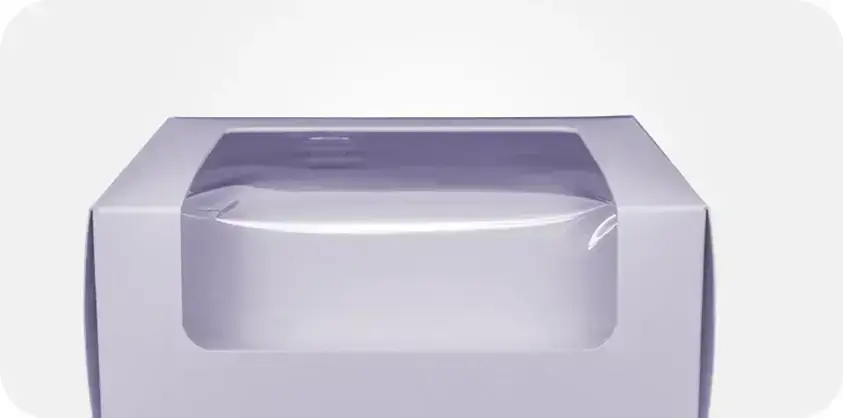 PET Window Patching
A method to apply a transparent plastic film covering the cut-out.
Frequently Asked Questions
Balancing security with affordability is crucial for your custom luxury candle boxes. While you want a luxurious look, you can still use cost-effective options like thick cardboard or paperboard. These materials provide all the strength that one needs to protect the candles. While magnetic closures and ribbon ties are elegant, they can be expensive. For our clients on a budget, we suggest more affordable closure options such as tuck-end or snap-lock closures that provide security without the added cost. Buying wholesale custom luxury candle boxes is also one of our budget-friendly options that enables our clients to make huge savings. By implementing these cost-effective measures, we can protect your candles. At the same time, maintaining the overall luxurious and aesthetic appeal of your packaging.
We can design custom labels or wraps for your candles that feature intricate artwork, branding, or product information. Sealing your candle packaging with a custom wax seal featuring your logo or a unique design is also a possibility. Wax seals can add a touch of elegance and exclusivity. We can also attach silk or satin ribbons, bows, or elegant cord ties to your candle boxes. These decorative elements create a luxurious and gift-worthy appearance. We can also place your candles inside custom-printed tissue paper featuring your brand's design or logo. This adds an extra layer of presentation when customers open custom luxury candle boxes.
Designing a custom luxury candle box that is suitable for both gifting and retail settings requires careful consideration of aesthetics, functionality, and branding. For retail settings, we incorporate a viewing window that allows customers to see the candle inside. This helps showcase the product and encourages sales. Simultaneously, to make the boxes gift-worthy, we offer personalization options, such as space for a handwritten message or a custom gift tag. This makes the packaging even more suitable for gifting. Collaborating with our designers is beneficial to bring your vision to life and create custom luxury candle boxes that leave a lasting impression in both gifting and retail settings.
Your Customer Journey Simplified
Customized orders can be scary to initiate. We keep the Process as simple as we can for your convenience!
Discuss Your Requirements

Quotation and Confirmation

Consultation and Design Work

Production and Delivery