Custom Sizes

Order custom-sized boxes to suit your needs perfectly.

Personalized

Discover personalized packaging exclusively for your needs.

Custom Style

Personalize your style with customizable packaging.

Free Design Support

Unlock free design support.

Free Shipping
Discounted Prices
Custom popcorn boxes draw in more customers and increase sales because of their attractive shapes, including round, cubic, hexagonal, pentagonal, or any other shape. They are offered in various sizes to accommodate the requirements of various products. They include custom-shaped inserts according to the size and shape of the popcorn containment. A few consumers choose custom display popcorn boxes with lids. Their magnetic or Velcro closures serve to keep dust and bacteria away from the products. They come with several compartments to hold two or more kinds of popcorn. Their personalized compartments, foam inserts, and velvet lining enhance the product presentation for customers.
Custom counter display popcorn boxes come with vital brand and product information. Their printed graphics and images are quite important for business promotion and increasing product value. Their eye-catching color combinations are crucial for making a certain brand's products stand out in stores. High-quality printed boxes are produced by contemporary printing techniques such as offset printing, lithography, and others. Popular techniques for giving these boxes a raised or textured effect include embossing and debossing. Some customers choose coatings, PVC, raised ink, silver or gold foiling, and other embellishments to add a touch of luxury to their package.
To get a quick price quote, please submit this price request form after filling out your required specifications. Our sales representative will shortly get in contact with you.
Unlock the potential of your products with our unrivaled packaging solutions tailored to your industry and specific product needs.
Sample Price: $1.75 (Per Box)
| | |
| --- | --- |
| Dimensions | All custom sizes & shapes |
| Min.quantity | 50 Boxes ( Hardproof Sample Option Available ) |
| Default process | Die cutting, gluing, scoring, perforation |
| Printing | Cmyk, pms, no printing |
| Options | Custom window cut out, gold/silver foiling, embossing, raised ink, pvc sheet. |
| Turn around time | 10-12 business days , rush |
| Paper stock | 10pt to 28pt (60lb to 400lb) eco-friendly Kraft, e-flute corrugated, bux board, cardstock |
| Proof | Flat view, 3d mock-up, physical sampling (on Request) |
Popcorn Boxes
Popcorn boxes are small and sturdy paper containers that one commonly finds at places like movie theatres and snack stands. Rectangular and conical shapes with a convenient opening at the top allow easy access to the popcorn in such boxes. Materials like cardboard help to keep the corn warm and fresh. Such boxes are extremely easy to hold in hand while enjoying the delicious snack. Colorful and appealing graphics make them capable of enhancing the overall snacking experience. Insulation helps them keep the popcorn hot and yummy for a much longer time period. Heat-reflective materials like aluminum foils also come in use in this regard. Laminations enhance their vibrance and vivacity.
Packing and presenting popcorn boxes in the best possible manner is a necessity that no corn brand can deny. This is one snack that has seen only a rise in its popularity since it came into existence. With the advent of massive variety in terms of flavors and approaches towards popcorn making, the need for custom packaging for each type is an understandable consequence. Takes great measures to offer wholesome and multi-faceted popcorn boxes. Our packing solutions offer convenience, practicality, aesthetics, and profitability to all genres of products.
Custom Features of Our Popcorn Boxes
We offer a comprehensive range of custom options to make popcorn packaging a fun and fruitful thing. Some of our prize custom features include.
Die Cut Windows
Custom window shapes allow a teaser of the product to the onlookers. Enticing them with a visual preview of the scrumptiousness inside. We also offer film covers on custom popcorn boxes that can keep the corn fresh while giving it maximum exposure.
Special Finishes
We add texture to our boxes with the help of embossing and debossing. Adding foil accents in metallic colors lends a premium look to our boxes.
Handles And Carrying Convenience.
For our boxes for larger servings, we offer integrated handles. Our customers can also get popcorn buckets from us with additional handles made with materials of their choice.
Interactive Elements
Our clients can get QR codes on their corn packs that lead to promotions and other interactive content that engage customers beyond the snack. Our designers can also incorporate puzzles, trivia, and messages under tear-off tabs on the boxes to entertain customers.
Multi=Compartment Boxes
If need be, we can make compartment boxes that can carry multiple flavors of popcorn in a single package.
Seasonal And Thematic Designs
Thematic designs on printed popcorn boxes create a sense of anticipation among the customers. We also offer thematic collaborations with other brands or franchises that can lead to extra fans and collectors.
Aroma Retention Pouches
We can include aroma seal pouches and perforations in the boxes that release the scent of fresh popcorn.
Graphical Gimmicks
Our clients get free of cost artwork design from us. Custom illustrations and patterns that tie into a brand or theme make the box more memorable.
Laminations And Coatings
Laminations are the cherry on top for packaging boxes. We offer their complete range, making sure that each box gets its true finalization.
Insulation Options For Our Popcorn Boxes.
Insulation in corn packaging is not a common feature since this snack is best when eaten immediately. However, with the emerging trend of takeaway and home delivery of food items, there is a surging need for appropriately insulated boxes for corn. For our consumers who have the need to keep the corns warm and fresh for long, we have the following options.
Heat Reflective Materials.
We line the inner sides of the boxes with aluminum foil which is a heat-reflective material. It reflects heat back into the box, helping to maintain the temperature of the corn.
Wax coated paper
The addition of such type of paper in the box provides a barrier between the hot popcorn and the outer box layer. However, we do educate our customers who get this insulation that it is very short-term and may not work for an extended period.
Foam inserts
We custom-cut foam inserts and place them inside the boxes to fit snugly across the popcorn. It traps air and reduces heat transfer, keeping the corn fresh for a bit longer.
Thermal liners
Thermal liners made of materials like bubble wrap add an extra layer to the box. This helps in retaining heat, especially for larger quantities of popcorn.
Our Commitment To Quality And a Greener Environment.
We observe eco practices in our manufacturing processes that can benefit both the environment and our consumer's reputation in the market. Our technical team re-uses as much reusable paper as possible. We also try to get hold of certified raw materials that have FSC or SFI certifications. Minimizing ink usage with minimal designs is also one of the strategies our designers apply to conserve costs and environmental risks. By using polylactic or sugarcane-based materials, we give compostable options to our clients as well. Our company has put across efficient production methods to minimize waste during manufacturing processes.
We also offer popcorn boxes wholesale to save money for our customers and reduce packaging waste and transport emissions for our eco vision. We print recycling symbols and instructions on our boxes wherever possible to encourage consumers to promote recycling. Our company is a stout partner of carbon offset programs for neutralizing the carbon footprint in link with the production and transport of packing solutions.
Conclusion
All of the above attributes make our popcorn boxes undoubtedly the best partners to pair up with the yummy popcorn. With free shipping in the United States of America and an expedited shipment timeframe of six business days only, we stand proud of our achievements. Our clientele is spread all across the world and we promise a hundred percent customer satisfaction with complete aftersales assistance as well.
Food & Beverage Packaging
A water based coating that creates a semi gloss surface.
Food Safe Coating
A coating applied on the inner side of the box to make it food-safe.
Gloss Lamination
A thin layer of lamination that makes the box surface glossy.
Food & Beverage Packaging
A water based coating that creates a semi gloss surface.
Metallic Coating
A metallic layer of coating applied to give an extra shine to your box.
Pearlescent Coating
A decorative coating to give surface an extra shine.
Soft Touch Coating
A coating that produces smooth surface. Its considered a cheaper alternative to lamination.
UV Coating
UV-cured coating that can be done for spot and flood applications.
Matte Lamination
A thin lamination that gives the box a matte surface.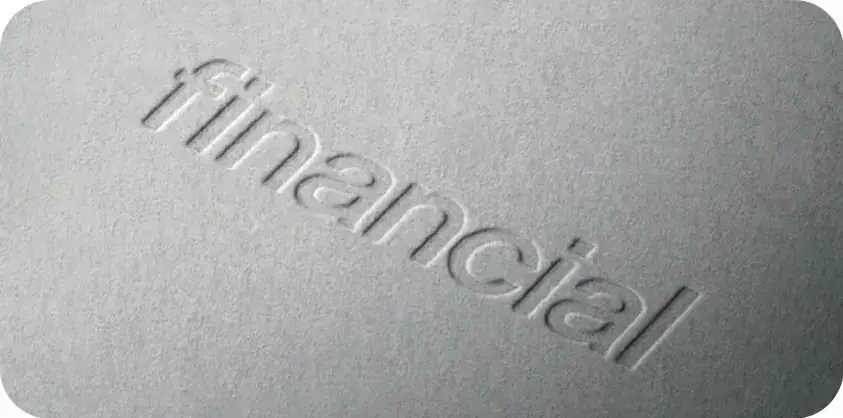 Embossing and Debossing
A process that creates a raised or recessed pattern on the surface.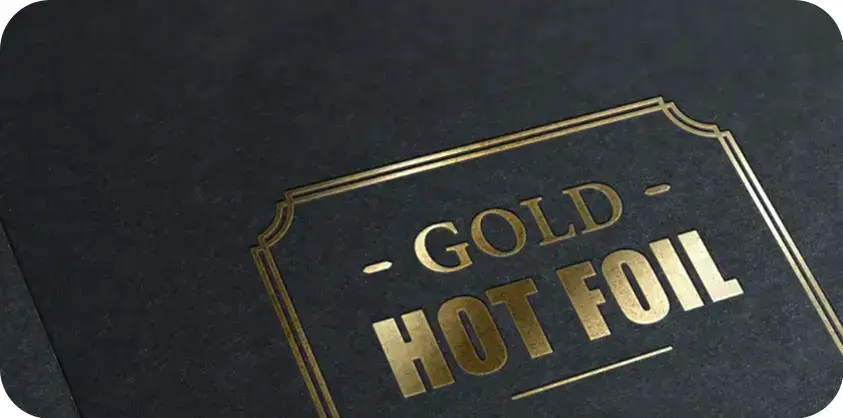 Metallic Foil Stamping
Hot foil transferred onto paper using stamping method.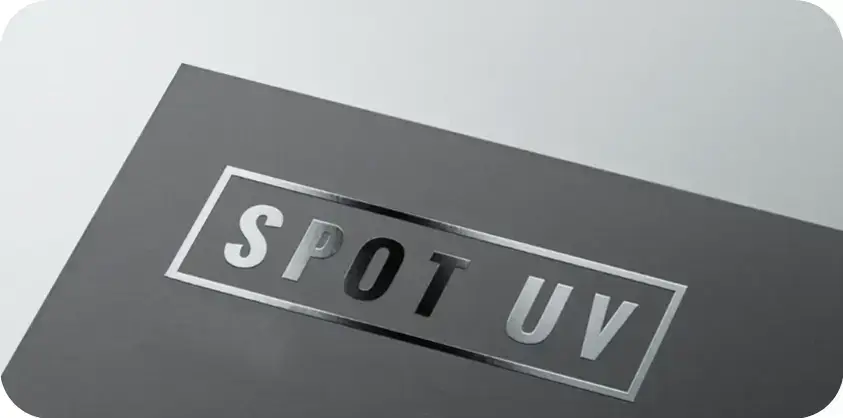 Spot UV
UV gloss coating cured on specific areas.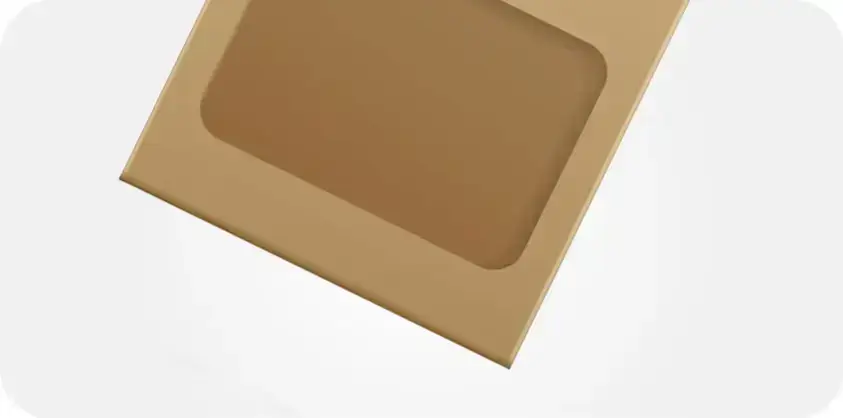 Window Cut-Out
A process where a cut-out is created on the box.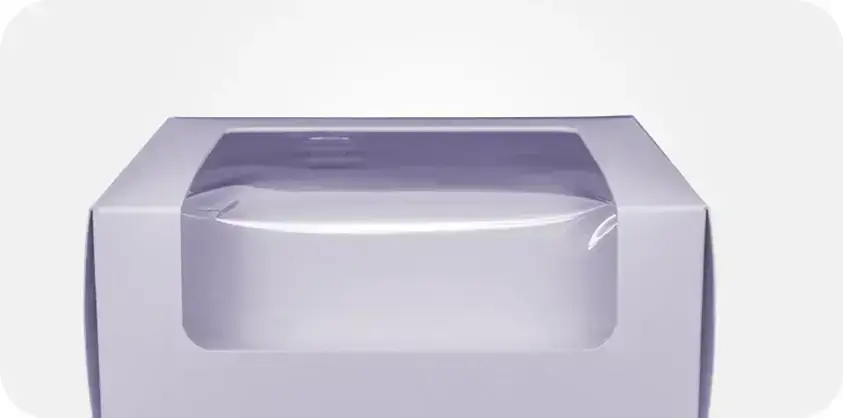 PET Window Patching
A method to apply a transparent plastic film covering the cut-out.
Frequently Asked Questions
Including intriguing graphics and messaging on the package can help to create anticipation in custom popcorn boxes. You can also include amusing trivia, statistics, or QR codes that customers can scan to have access to special offers or deals, increasing customer excitement for their popcorn experience. It would make them exist before they consume the freshly made popcorn to enjoy their movie night at home theaters or in cinemas with public gatherings. The use of such smart designs for the popcorn packaging is perfect for use in cinemas and for street carts.
Full-color offset printing and digital printing techniques can be utilized to produce colorful and eye-catching graphics on custom popcorn boxes. These techniques ensure that your packaging shines out on store shelves, attracting potential buyers' attention. You can make either of these selections depending on your budget and the quantity of packaging you need for popcorn. Usually, the design on this packaging is not too intricate, so choosing the offset printing would be best for you. It becomes even more cost-effective when you need to get bulk popcorn boxes. Digital printing is more suitable when it comes to the short-run batches of packaging.
To keep your popcorn crisp in custom popcorn boxes, try utilizing high-quality materials and including a secure closure mechanism to keep moisture out of the packaging. Proper storage conditions are also important in preserving popcorn quality during shipment. Consider using any of the material from cardboard, bux board, and kraft paper stock for maintaining the temperature and keeping the popcorn fresh. Usually, the popcorn packaging is for a single-time use, so it would not go anywhere even if you are selling the popcorn with honey or maple syrup over it. The boxes for popcorn would stay accurate during transport and would not lose their iconic structure with little external influencing factors.
Your Customer Journey Simplified
Customized orders can be scary to initiate. We keep the Process as simple as we can for your convenience!
Discuss Your Requirements

Quotation and Confirmation

Consultation and Design Work

Production and Delivery