Custom Sizes

Order custom-sized boxes to suit your needs perfectly.

Personalized

Discover personalized packaging exclusively for your needs.

Custom Style

Personalize your style with customizable packaging.

Free Design Support

Unlock free design support.

Free Shipping
Discounted Prices
Depending on the size and shape of the product, custom lighter boxes come in different shapes and sizes. They include heart-shaped, pillow-style, round, square, and bag-shaped boxes. Their internal inserts and placeholders help to arrange lighter in an impressive manner. Some consumers get custom rigid lighter boxes with handles and lift-off or magnetic lids. Their die-cut windows let people see the lighter without opening the box. Cardboard, kraft paper, and bux board are their famous manufacturing materials. These materials are easily accessible in thicknesses ranging from 10pt to 28pt. They are also sustainable and economical.
Custom-printed lighter boxes look more appealing because of their printing. They have the brand name and logo printed on them. Their printed product information helps demonstrate the product and convince target buyers to purchase. They contain barcodes or QR codes so people can scan them for essential details. Modern printing methods, including offset and screen printing, improve their visual appeal by high-quality printing. Their particular color schemes play a crucial role in representing the brand in retail stores. Various finishing options, including matte or gloss coatings, silver or gold foiling, raised ink, and others, help to give them a luxurious touch.
To get a quick price quote, please submit this price request form after filling out your required specifications. Our sales representative will shortly get in contact with you.
Unlock the potential of your products with our unrivaled packaging solutions tailored to your industry and specific product needs.
Sample Price: $1.75 (Per Box)
| | |
| --- | --- |
| Dimensions | All custom sizes & shapes |
| Min.quantity | 50 Boxes ( Hardproof Sample Option Available ) |
| Default process | Die cutting, gluing, scoring, perforation |
| Printing | Cmyk, pms, no printing |
| Options | Custom window cut out, gold/silver foiling, embossing, raised ink, pvc sheet. |
| Turn around time | 10-12 business days , rush |
| Paper stock | 10pt to 28pt (60lb to 400lb) eco-friendly Kraft, e-flute corrugated, bux board, cardstock |
| Proof | Flat view, 3d mock-up, physical sampling (on Request) |
Fancy and high-quality lighters always come in elegant lighter boxes. We offer a number of customizations for these containers. Moreover, there are also a lot of exciting add-on options too. You can enjoy all these options to make these containers the best for your brand. We manufacture them using biodegradable materials. Therefore, they are the best for protecting the natural environment as well as your product. In addition to that, we manufacture these containers in custom shapes that our customers choose. Also, they get to enjoy free of cost shipping across the USA for these boxes. Get your premium quality packaging today!
We know lighter is among the items that people often send as a gift. Therefore, we manufacture their packaging in the best quality with the finest printing and finishing styles. There are a number of unique finishing styles that you can choose for your packaging. Also, you can enjoy free-of-cost design support from our professional designers. Now, let us explore more unique features of these boxes.
Customization Options for Lighter Boxes
We know and understand how vital it is for a brand to use customized packaging for its products. For that reason, we offer only custom packaging instead of a regular box for every product. The same is the case with custom lighter boxes too. We manufacture them using the specifications and preferences that our customers need. We let them choose the size, shape, and material of the box as per their requirement.
The Selection of the Size
You can select the packaging size as per the requirement of your product. Since lighter comes in various sizes, it is best to put them in a box that matches their size perfectly. Moreover, the appropriate size of the box ensures the safety of the product. Therefore, we ask our clients to pick the size of their product packaging. We let them choose the size in three different measurement scales, millimeters, centimeters, and inches.
The Selection of the Shape
The shape of the custom lighter boxes is vital as it makes the first impression on the customer. Also, the unique shape of the box makes it easier for the customers to send a lighter as a gift item. Of course, there are many standard shapes we have in our catalog. However, we appreciate it if our customers bring in their ideas and give us something challenging to meet with.
The Selection of the Material
The manufacturing materials play a vital role in the packaging; its strength, durability, and shelf life depend on it. Considering that, we have a wide range of manufacturing materials to choose from. Hence, you can get the finest packaging that comes from strong and durable materials. The choices of materials include; e-flute corrugated, bux board, eco-friendly kraft, and cardstock. Also, the strength or thickness of these materials varies from 10pt to 28pt (60lb to 400lb).
Custom Printing – Enhances Appearance
Printing is a vital part of every packaging as it helps in enhancing the appearance of the product. Even if you are a new seller or have been in the business for a long time. For that reason, we offer the best printing services for printed lighter boxes. We use the best printing methods for their printing. These include; digital printing, UV printing, offset printing, and screen printing.
Moreover, we do not charge anything for design support if you need it. This means you can enjoy professional design support from us. You can enjoy this option to get a new design made from scratch. Also, this service allows you to make minor changes to your current design. However, please note that this free design support is available only for these packaging solutions.
Enticing Finishing Styles
There are many enticing finishing styles options that we offer for these boxes. The options include aqueous coating, lamination, soft touch coating, soft touch/silk lamination cards, spot UV, gloss, and matte. Also, we have the option of foiling. You may select foiling for your packaging in silver, gold, and holographic foiling. You may select a finishing style that you consider the best for your product and brand.
Lower Prices with Free Custom Quote
We understand that customers often think wholesale lighter boxes are going to cost them a fortune. Well, instead of assuming, we encourage you to find out how much these boxes will cost. For that, you can ask for a free custom quote covering all your custom packaging needs.
Moreover, our prices are the lowest compared to the quality of the packaging products that we provide. Also, we offer many discounts around the year as an option to save more. You may keep visiting our website to learn about these discount offers. Or, you can have a chat with our customer care service for further information.
Customer Care Service
We provide the best and most highly professional customer care service to all our clients. For that, you can approach us via our live chat portals, helpline number, email, and a callback request. If you have any queries related to packaging solutions, we will gladly assist you with them. Talk to us today to enjoy the best lighter boxes in the USA.
Food & Beverage Packaging
A water based coating that creates a semi gloss surface.
Food Safe Coating
A coating applied on the inner side of the box to make it food-safe.
Gloss Lamination
A thin layer of lamination that makes the box surface glossy.
Food & Beverage Packaging
A water based coating that creates a semi gloss surface.
Metallic Coating
A metallic layer of coating applied to give an extra shine to your box.
Pearlescent Coating
A decorative coating to give surface an extra shine.
Soft Touch Coating
A coating that produces smooth surface. Its considered a cheaper alternative to lamination.
UV Coating
UV-cured coating that can be done for spot and flood applications.
Matte Lamination
A thin lamination that gives the box a matte surface.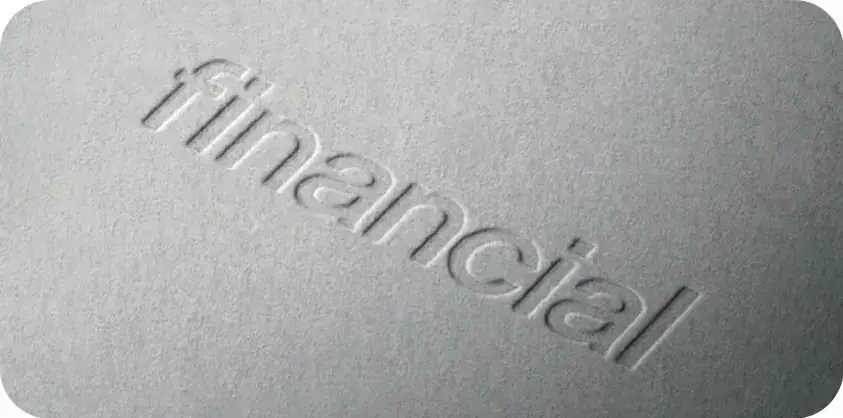 Embossing and Debossing
A process that creates a raised or recessed pattern on the surface.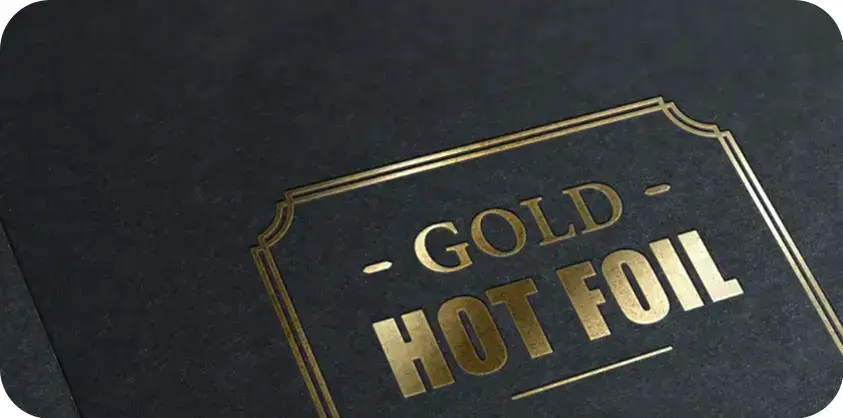 Metallic Foil Stamping
Hot foil transferred onto paper using stamping method.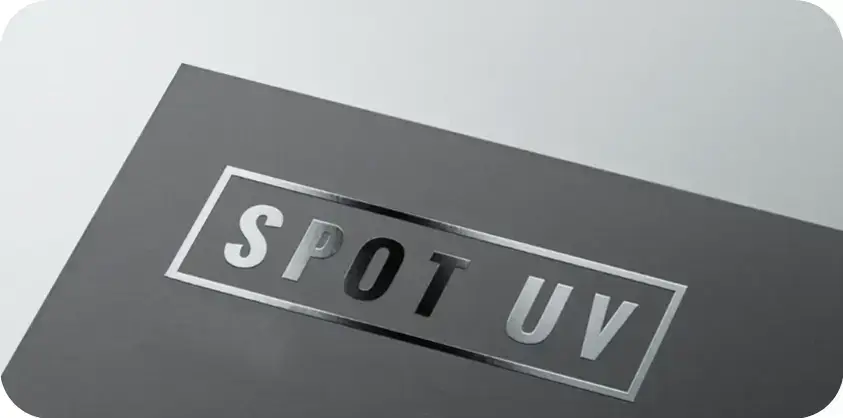 Spot UV
UV gloss coating cured on specific areas.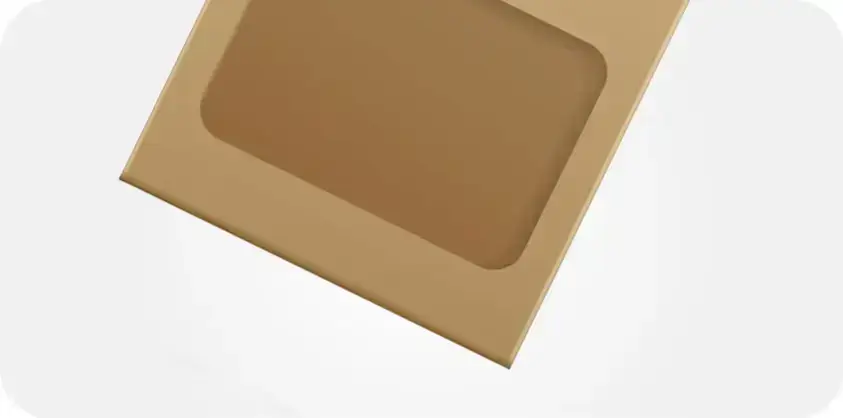 Window Cut-Out
A process where a cut-out is created on the box.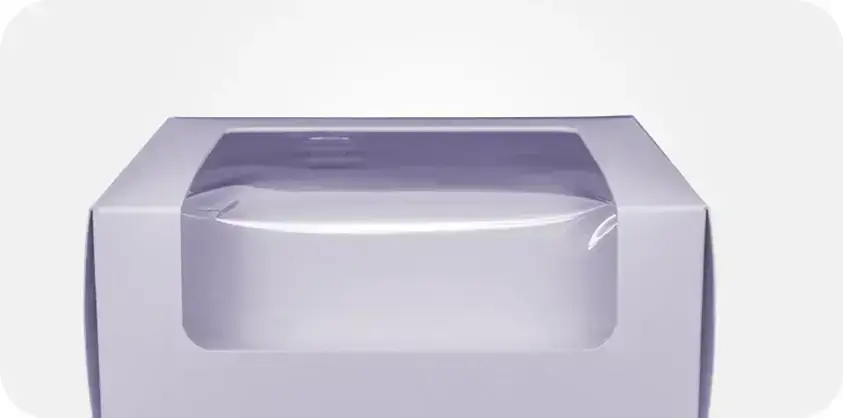 PET Window Patching
A method to apply a transparent plastic film covering the cut-out.
Frequently Asked Questions
Child protection warnings need to be prominently displayed on custom lighter boxes to remind consumers to keep the lighters away from children. We encourage our customers to use clear and bold text to make it easily noticeable. The flammable content indication should also be mentioned on lighter boxes, which reminds us that the product is not a toy and should be handled with caution. It is also advisable to instruct the users not to puncture, disassemble, or modify the letter in any way since tampering with the lighters can lead to safety hazards. Proper disposal instructions need to be highlighted on custom lighter boxes so that the consumers remember to dispose of the lighter responsibly. If your product is refillable, we suggest including warnings about proper refilling processes. It is necessary to use universally recognized warning icons or symbols, such as flame symbols or hazard symbols, to enhance the visibility of safety warnings.
The choice of lamination depends on your brand's image, target audience, and the overall design of the custom lighter boxes. Functionality and practicality need to be balanced here, ensuring that the laminations not only enhance the visual appeal but also protect the packaging from wear and tear. Gloss laminations resist scuffs and moisture, whereas matt laminations reduce glare and fingerprints, and they're ideal for a minimalist and upscale look. Pearlescent laminations add a subtle pearly shimmer to the packaging. They can give the custom lighter boxes an instant classy appearance. If the durability and longevity of the lighter boxes are a significant concern, then anti-scratch laminations provide extra protection and make sure that the packaging maintains its pristine condition.
The fragility of your lighters is the decisive element that decides what type of inserts are most suitable for your custom lighter boxes. Your budget and desired presentation come next while making this prominent decision. Vacuum-formed inserts are made by shaping the plastic sheets along the contours of the lighters precisely. This gives them a snug fit with absolute precision. If there is a need for extra compartments, then plastic tray inserts are quite favorable. Cardboard inserts can also be used, for that matter. If the protection of your lighter is an absolute necessity, then EVA inserts are known for their soft texture and shock-absorbing properties. We also suggest using a combination of inserts to achieve the protection and presentation that you require for your lighters.
Your Customer Journey Simplified
Customized orders can be scary to initiate. We keep the Process as simple as we can for your convenience!
Discuss Your Requirements

Quotation and Confirmation

Consultation and Design Work

Production and Delivery