Custom Sizes

Order custom-sized boxes to suit your needs perfectly.

Personalized

Discover personalized packaging exclusively for your needs.

Custom Style

Personalize your style with customizable packaging.

Free Design Support

Unlock free design support.

Free Shipping
Discounted Prices
Waffles are often packaged in catchy waffle boxes to attract more buyers. The inside is waffle-like and made from two cardboard pieces pasted together. Boxes can have patterned or smooth exteriors. These boxes are available in many stunning colors, and their colors also signify the brand. Consumers can choose from many package sizes and shapes. They may appeal more due to their printing. Their enticing and relevant images attract viewers and boost sales. They also include text to engage people and provide product details. Artwork, patterns, and drawings are printed on packaging. Custom inserts, divisions, and placeholders help to arrange waffles in a more appealing manner. The velvet lining and foam inserts can make products look elegant.
They also have die-cut windows for better product visibility. Custom handles make carrying these boxes easier for buyers. They can also look better with matte or gloss coating. Raised ink, silver or gold foiling, and velvet coating help to enhance their visual appearance. It is also possible to apply sun-protective coatings to these boxes. Waterproof lamination can also prevent damage due to moisture or water. Their production requires eco-friendly materials like cardboard, bux board, and kraft. These materials come in 10pt–28pt thicknesses. They can help to ensure the safety of packaged items.
To get a quick price quote, please submit this price request form after filling out your required specifications. Our sales representative will shortly get in contact with you.
Unlock the potential of your products with our unrivaled packaging solutions tailored to your industry and specific product needs.
Sample Price: $1.75 (Per Box)
| | |
| --- | --- |
| Dimensions | All custom sizes & shapes |
| Min.quantity | 50 Boxes ( Hardproof Sample Option Available ) |
| Default process | Die cutting, gluing, scoring, perforation |
| Printing | Cmyk, pms, no printing |
| Options | Custom window cut out, gold/silver foiling, embossing, raised ink, pvc sheet. |
| Turn around time | 10-12 business days , rush |
| Paper stock | 10pt to 28pt (60lb to 400lb) eco-friendly Kraft, e-flute corrugated, bux board, cardstock |
| Proof | Flat view, 3d mock-up, physical sampling (on Request) |
Waffle Boxes
Waffles need to be protected from various elements during transit. We manufacture durable waffle boxes to keep packaged items safe until they reach the hands of buyers.
Specialized coatings for waffle boxes
Waffle box coatings improve performance, look, and functionality. Specialized coatings depend on your demands and preferences. A grease-resistant coating keeps waffle oils and moisture out of the box. This coating also protects the box from grease and maintains its structure. Similarly, a heat-resistant coating keeps the box sturdy and attractive. It is especially important for warm or hot waffles. A water-resistant coating protects the box from various damages due to water or moisture. This coating is important in humid conditions or while transporting waffles in the fridge.
We offer boxes with UV coating to give them a glossy and durable finish. It also makes the box seem better, feels superior, and prevents fading. Hence, it can keep the printed artwork vivid. Get waffle boxes with anti-scratch coatings to prevent small abrasions and scratches during handling and delivery. It also preserves package quality and appearance. These coatings enhance the value of your products in the market.
Special customizations for improved presentation
Customizations may make boxes look great and stand out. These customization settings can also improve presentation. Customboxesonly.com offers boxes with die-cut windows to display waffles. Customers can see the items without opening the package. This tactic also improves aesthetics. We also shape your boxes differently from typical packaging. You can ask our team to use unusual folds, closures, or shapes to draw attention.
We offer packaging with brand-appropriate color schemes to make your products look different from others. A memorable brand image comes from consistent and beautiful colors. Try different waffle box textures and materials. For instance, we use textured paper, matte, or glossy textures to create depth in your box design. We can also add ribbons or bows to waffle boxes for a festive or classy look. This works well for special occasions and gift wrapping. In this way, you can get a box to offer a great product presentation.
Protective features for waffle boxes
Waffle packaging needs enhanced safety features to keep waffles fresh, clean, and safe. We use tamper-evident seals on boxes to show if they've been opened. This feature also guarantees product safety and integrity. We can also install waffle box temperature sensors. These sensors can monitor waffle freshness and storage conditions in real-time. You can also consider IoT for smart waffle packaging. There can be sensors to communicate with a mobile app and report freshness, storage, and expiration dates. We also label packaging with allergen information, including common allergies. This ensures client safety, especially for food allergy sufferers. You can also get packaging with airtight seals. You need to go for airtight seals to keep waffles fresh and prevent contamination. Hence, you can get packaging with the desired protective features from us.
Smart waffle packaging
Smart waffle packaging integrates technologies to improve functionality, user experience, and safety. We can add QR or NFC tags to waffle packaging. These codes allow customers to scan their smartphones for waffle recipes, promotions, and loyalty program information. You can also create AR experiences that begin with waffle package scanning. For instance, you can share interactive 3D animations, virtual culinary demonstrations, and waffle-related narratives. You can also get boxes with RFID smart labels to enable tracking. These labels can reveal its origin, manufacture, and safety requirements. Hence, customboxesonly.com helps you improve customer transparency. Hence, our smart packaging can be the best means of improving the image of your company.
Food & Beverage Packaging
A water based coating that creates a semi gloss surface.
Food Safe Coating
A coating applied on the inner side of the box to make it food-safe.
Gloss Lamination
A thin layer of lamination that makes the box surface glossy.
Food & Beverage Packaging
A water based coating that creates a semi gloss surface.
Metallic Coating
A metallic layer of coating applied to give an extra shine to your box.
Pearlescent Coating
A decorative coating to give surface an extra shine.
Soft Touch Coating
A coating that produces smooth surface. Its considered a cheaper alternative to lamination.
UV Coating
UV-cured coating that can be done for spot and flood applications.
Matte Lamination
A thin lamination that gives the box a matte surface.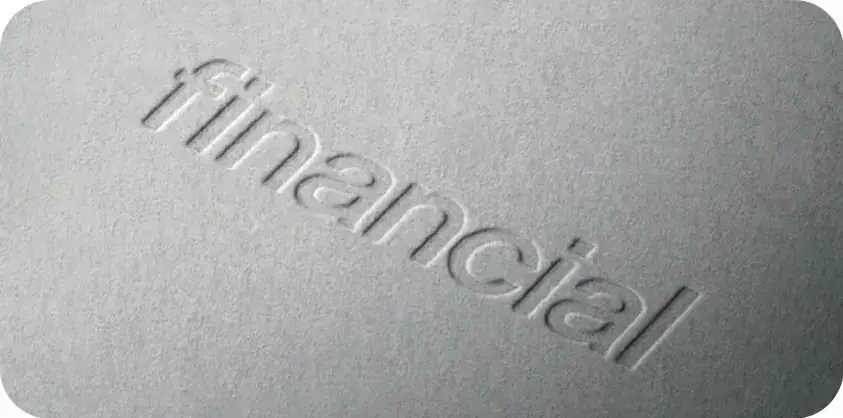 Embossing and Debossing
A process that creates a raised or recessed pattern on the surface.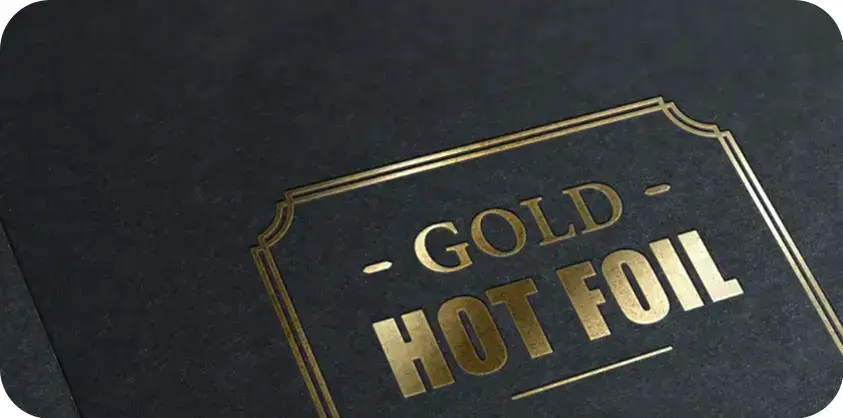 Metallic Foil Stamping
Hot foil transferred onto paper using stamping method.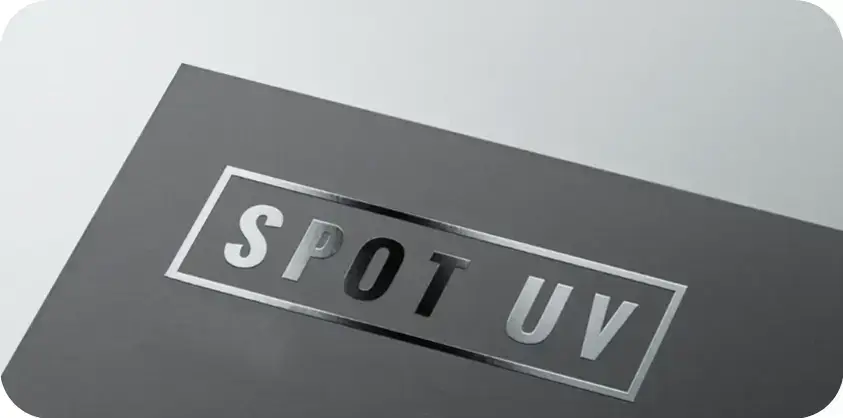 Spot UV
UV gloss coating cured on specific areas.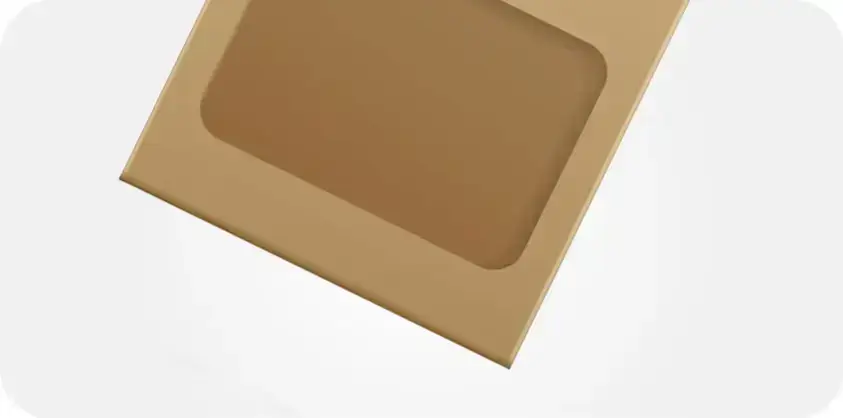 Window Cut-Out
A process where a cut-out is created on the box.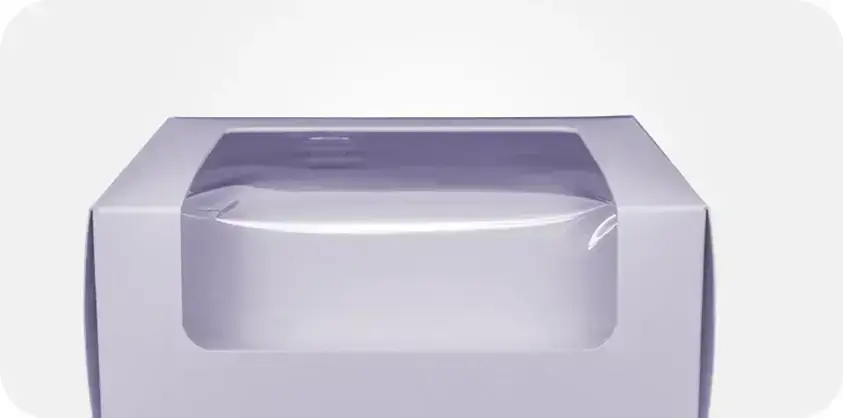 PET Window Patching
A method to apply a transparent plastic film covering the cut-out.
Frequently Asked Questions
Yes, we offer waffle boxes for hot or warm waffles. We use paperboard or cardboard to make these boxes. These materials can hold warm waffles, but they must be heat-resistant to maintain the box's structure. Boxes with heat-resistant coatings can handle hot waffles. The coating prevents the box from becoming soggy or deformed by heat. Product boxes also need ventilation to avoid moisture, which can alter texture. If waffles leak steam or moisture, ventilation holes or airflow designs can help. Hence, you can use these boxes for hot waffles and earn appreciation from buyers.
Yes, we offer boxes with allergen information. These boxes may list allergens depending on the manufacturer or brand. Numerous food packaging practices stress allergen disclosure to protect consumers. Product boxes may include allergen information pre-printed. Common waffle allergens include wheat, dairy, eggs, nuts, and others. We may also offer customizable labels that allow waffle firms to list allergens per ingredient. Businesses with distinctive waffles or recipes benefit from this. Many regions require allergen labeling on food packaging. Retail and commercial boxes frequently comply with these rules, giving consumers allergen information.
Yes, we offer bulk order discounts that can help you save money. When you want to buy boxes in bulk, contact our team for more details. Ask about pricing, including bulk order savings. Specify the number of waffle boxes, customization options, and chosen materials and features. For bigger volumes, you may be able to negotiate prices after receiving quotations. Large bulk buys may get lower prices from us. We also offer free shipping across the USA. This is another important service that can help you save money.
Your Customer Journey Simplified
Customized orders can be scary to initiate. We keep the Process as simple as we can for your convenience!
Discuss Your Requirements

Quotation and Confirmation

Consultation and Design Work

Production and Delivery