Custom Sizes

Order custom-sized boxes to suit your needs perfectly.

Personalized

Discover personalized packaging exclusively for your needs.

Custom Style

Personalize your style with customizable packaging.

Free Design Support

Unlock free design support.

Free Shipping
Discounted Prices
Custom magnetic closure boxes are the best option for luxury products. Their magnetic closing mechanism keeps products secure from all kinds of risks. They come in several amazing styles, including round, hexagonal, briefcase-style, pillowa-style, and reverse tuck boxes. The box size varies according to the size and shape of the product. Their die-cut handles help to make their carriage easier for customers. They have die-cut windowpanes to let people see how products are arranged inside the box. Some consumers get custom magnetic closure rigid boxes with multiple compartments to keep products in their respective compartments. Manufacturing materials for these boxes are cardboard, bux board, and Kraft. They don't harm the environment as they are recyclable and decomposable.
Custom-printed magnetic closure boxes contain QR codes and barcodes for people to scan and get information about the product. There are also relevant printed graphics and imagery. Modern printing methods, including offset and screen printing, help to produce brilliant printed boxes. Their raised or textured effect due to embossing or debossing increases their worth among buyers. A matte coating or gloss coating helps to give them a luxurious visual appeal. They also have silver or gold foiling that is important to give them a metal-like appeal.
To get a quick price quote, please submit this price request form after filling out your required specifications. Our sales representative will shortly get in contact with you.
Unlock the potential of your products with our unrivaled packaging solutions tailored to your industry and specific product needs.
Sample Price: $4.95 (Per Box)
| | |
| --- | --- |
| Dimensions | All custom sizes & shapes |
| Min.quantity | 50 Boxes ( Hardproof Sample Option Available ) |
| Default process | Die cutting, gluing, scoring, perforation |
| Printing | Cmyk, pms, no printing |
| Options | Custom window cut out, gold/silver foiling, embossing, raised ink, pvc sheet. |
| Turn around time | 10-12 business days , rush |
| Paper stock | 10pt to 28pt (60lb to 400lb) eco-friendly Kraft, e-flute corrugated, bux board, cardstock |
| Proof | Flat view, 3d mock-up, physical sampling (on Request) |
Magnetic Closure Rigid Boxes are an excellent way to store and present your products. Such boxes are obtainable in a variety of sizes, ranging from small to large. They are all about cardboard and have a magnetic closure. This makes it easy for customers to open and close while keeping their hands free for other tasks.
You can use these boxes or packages for various purposes, from packaging small items to storing files and paperwork. They have a lid that is held in place by a strong magnet. The cover is made from thin, flexible stuff that can bend easily and not crack or break if dropped on the floor.
These boxes come in many colors and designs. So you can pick one that fits well your brand's unique style. They also come with labels that can be customized according to your specifications.
Our Magnetic closure Boxes are a great way to get your products out. They're sturdy and durable, so you can be sure that your products will stay safe during transportation. The magnetic closure makes it easy for customers to open and close their boxes so that they can get to their goods quickly. These boxes come in many different forms and measures, so you can find one that fits your needs perfectly. You can get a quote at customboxesonly.com
Magnetic Closure Rigid Boxes To Fit All Your Packaging Needs
Our rigid boxes are available in a wide range of sizes and materials. We have different alternatives for you, depending on your needs. Our magnetic closures keep your items secure during transit and storage. While also supplying a professional look that will impress customers. All of our rigid mailers are made with beautiful materials that will last for years to come!
Ideal For Sending Out Important Items
Our Custom magnetic Closure Rigid Boxes are perfect for sending out important items that need to get to their destination in one piece. The box is made of an enduring material and features a water-resistant coating, which makes it crush-proof, fire-resistant, secure, and strong. The magnetic closure also lets you tightly shut the lid so it won't open during transport. The interior of the rigid box is all about foam padding that prevents damage from impact.
Or pressure changes during shipping by absorbing shock waves created by bumps. Furthermore, airtight seals around both ends keep dust out while keeping whatever's inside safe from moisture damage (e.g., sweat).
Magnetic Closure Rigid Boxes Keep Your Contents Safe And Secure
Our closure rigid boxes are a great way to store and transport your valuables. Because the magnetic closure is strong and secure. So you can rest assured that your products or items will be safe inside the box.
Plus, the box is easy to open, which makes it convenient for everyone. You won't have to struggle with opening the lid or worrying about damaging it when trying to pry it with your fingers. Also, you can use these boxes repeatedly without concern about falling apart after just one use. We have the right size box for whatever you're shipping. You can choose from various sizes, colors, and materials for magnetic closure boxes
Rigid Boxes Wholesale
We offer boxes perfect for shipping small items such as jewelry or accessories. They arrive in various shapes and sizes to fit any product you want to ship.
If you want something sturdy, try our rigid boxes with magnetic closures! These sturdy containers have strong interlocking flaps that hold them together securely until they're opened. Well, this means your products will stay safe during transit. They also feature an elegant design with round corners. So they look great on display after delivery too.
Our eco cardboard packaging is about 100% eco materials directly from local businesses nationwide. And because it's all recyclable after use, there's no waste. Just another reason why our products, like custom-printed magnetic closure rigid boxes, are better for everyone. Reasons to Choose Us
Here Are Five Reasons To Choose Us
We have a 100% satisfaction guarantee, so we'll accommodate you in the best way possible.
Our boxes are accessible in various sizes and shades so that you can find the perfect one for your needs.
Our boxes are strong and sturdy, so they can control up to anything you throw at them (literally).
We offer easy shipping, which means you can get great deals on bulk purchases of our products.
We offer custom printing on Customized magnetic closure rigid boxes for no extra charge! You can pick from a combination of layouts or create your custom design.
In the world of packaging and gifting, magnetic closure boxes have become a game-changer. These custom boxes with magnetic closures add a touch of elegance and functionality to your presentation. People explore their benefits, and uses, and find how they can redefine their packaging strategy.
Custom Magnetic Closure Boxes: Where Style Meets Substance
Custom magnetic closure boxes are the perfect choice for businesses and individuals alike. They offer a blend of sophistication and practicality that enhances the appeal of any item they hold.
Magnetic Gift Boxes in Bulk: Practical and Economical
Buying magnetic gift boxes in bulk is a cost-effective and convenient solution. These boxes ensure secure storage with their magnetic closures, and their durability guarantees longevity.
Custom Flip Top Boxes with Magnetic Catch: Unleashing Versatility
The versatility of custom magnetic closure boxes is unparalleled. Available in various sizes, they can accommodate anything from jewelry to electronics. Customization allows you to tailor them to your product's exact dimensions.
Collapsible Magnetic Box Packaging: Space-Saving and Eco-Friendly
Collapsible magnetic box packaging saves storage space and promotes eco-friendliness. These boxes are often crafted from sustainable materials, making them an environmentally responsible choice.
Custom Magnetic Gift Boxes: Your Brand, Your Way
Businesses can use custom magnetic gift boxes as a canvas for branding. Incorporate your logo, colors, and messaging to create a lasting impression on your customers.
Wholesale Gift Boxes with Magnetic Lid: Proudly Made in the USA
For those in the USA, supporting local businesses is easy. Many manufacturers offer wholesale gift boxes with magnetic lids proudly made in the USA, ensuring both quality and local economic support.
So, magnetic closure boxes seamlessly combine aesthetics and practicality. They are versatile, cost-effective, and eco-friendly, making them a top choice for various occasions. Whether you're enhancing your brand's image or adding a special touch to a gift, magnetic closure boxes are the answer. With options like collapsible magnetic box packaging and full customization, these boxes are designed to leave a lasting impression. Elevate your packaging strategy with magnetic closure boxes and witness the transformation they bring to your presentation.
Conclusion
If you have any further questions about our magnetic closure rigid boxes, please don't hesitate to contact us! We're always happy and nice to help and look forward to hearing from you. Order your boxes at customboxesonly.com
Food & Beverage Packaging
A water based coating that creates a semi gloss surface.
Food Safe Coating
A coating applied on the inner side of the box to make it food-safe.
Gloss Lamination
A thin layer of lamination that makes the box surface glossy.
Food & Beverage Packaging
A water based coating that creates a semi gloss surface.
Metallic Coating
A metallic layer of coating applied to give an extra shine to your box.
Pearlescent Coating
A decorative coating to give surface an extra shine.
Soft Touch Coating
A coating that produces smooth surface. Its considered a cheaper alternative to lamination.
UV Coating
UV-cured coating that can be done for spot and flood applications.
Matte Lamination
A thin lamination that gives the box a matte surface.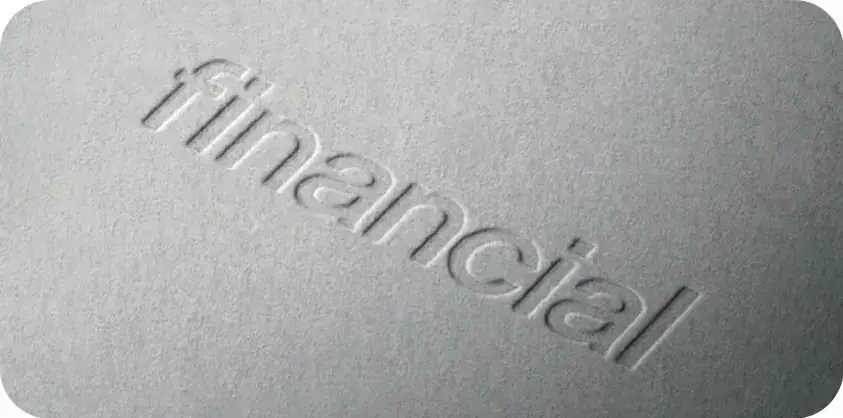 Embossing and Debossing
A process that creates a raised or recessed pattern on the surface.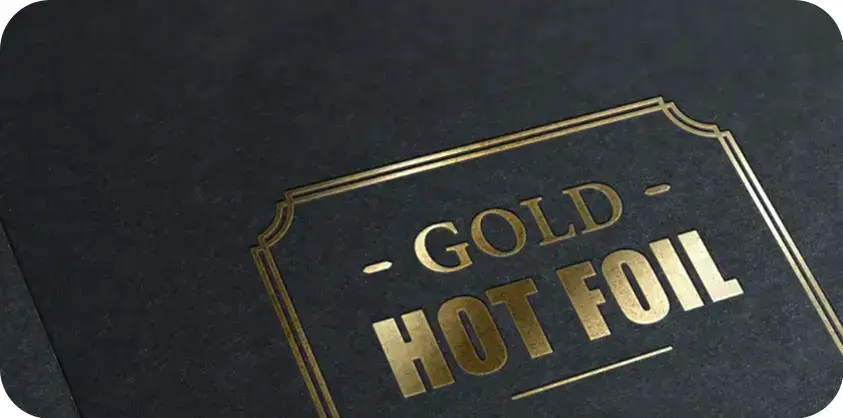 Metallic Foil Stamping
Hot foil transferred onto paper using stamping method.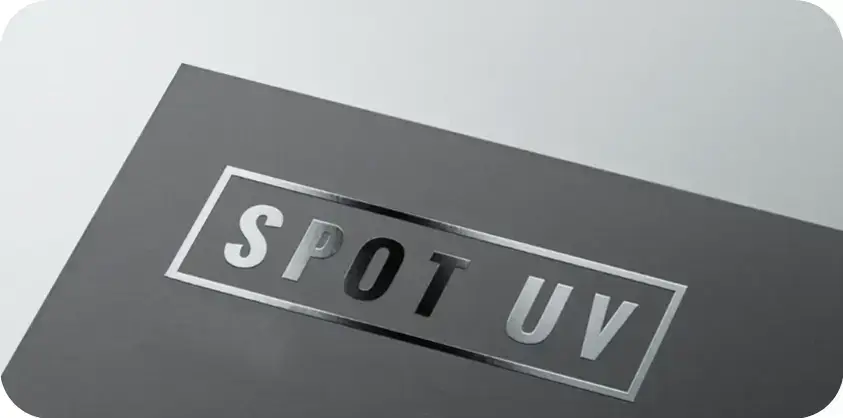 Spot UV
UV gloss coating cured on specific areas.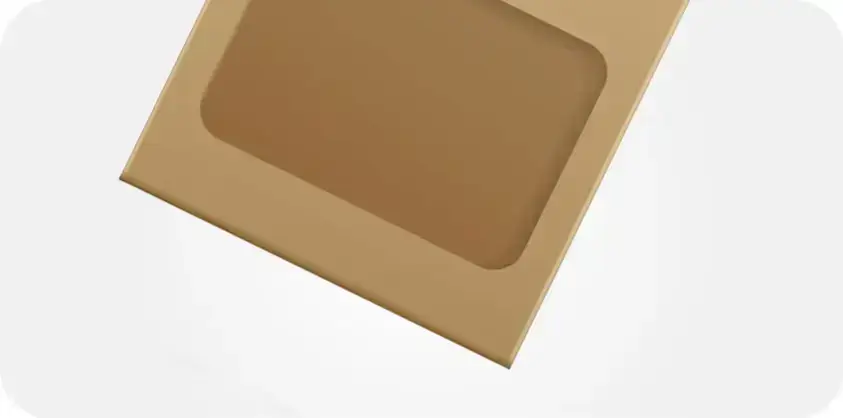 Window Cut-Out
A process where a cut-out is created on the box.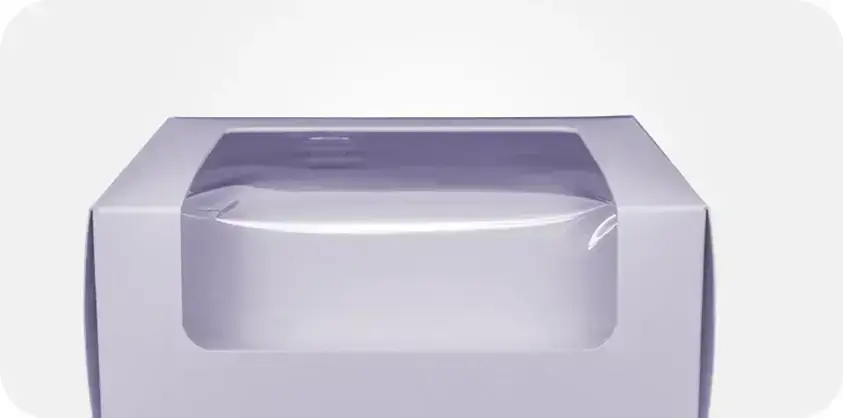 PET Window Patching
A method to apply a transparent plastic film covering the cut-out.
Frequently Asked Questions
We do offer many ways to conceal the magnets in your custom magnetic closure boxes. By making hidden flaps that cover the magnets, when one closes the box, these flaps fold over the magnets, completely covering them. We can also apply thin magnet strips on the boxes that completely hide beneath the box' surface. Another option is to create recessed areas or pockets where the magnet is placed, making them invisible. We can also apply thin fabric lining across the magnetic areas that cover the magnet but do not affect the locking capability. We can also offer multi-layered boxes where the magnets completely enclose behind a thin exterior layer of cardboard.
With its extra sturdy and premium appearance, rigid cardboard is a popular choice for making magnetic closure boxes. However, it is not a must choice for the making of such type of packaging. We offer the flexibility to select materials based on specific packaging requirements and brand image. Standard cardboard is a lightweight and affordable alternative to rigid materials, and it can house magnetic closure quite easily. The rustic appeal of kraft material can accommodate magnetic closures while giving the feel of slight rigidity as well. It is also worth noting that if you decide to use alternate materials, you may need to customize the box structure to reinforce that the magnetic closure works effectively.
While it is a pretty easy process to go with, people still make some casual and sometimes careless mistakes when they purchase custom magnetic closure boxes. These mistakes commonly include not defining clear requirements and ignoring product dimensions. Overlooking or getting overwhelmed with customization options is also one of the most regularly observed mistakes while designing magnetic closure boxes. Rushing the buying process without considering lead times can lead to hasty production of the packaging, which may not give it enough time to cure and perform accordingly. We suggest all of our customers to plan ahead and give enough time for relaxed and planned order production of magnetic boxes to receive premium results.
Your Customer Journey Simplified
Customized orders can be scary to initiate. We keep the Process as simple as we can for your convenience!
Discuss Your Requirements

Quotation and Confirmation

Consultation and Design Work

Production and Delivery