Custom Sizes

Order custom-sized boxes to suit your needs perfectly.

Personalized

Discover personalized packaging exclusively for your needs.

Custom Style

Personalize your style with customizable packaging.

Free Design Support

Unlock free design support.

Free Shipping
Discounted Prices
Packaging expensive CBD products within top-notch custom CBD mylar bags is the best way to protect them. They are sturdy enough to resist a range of pressures during shipment and storage. They don't let oxygen destroy the quality of products as these bags have advanced barrier properties. They come in several elegant shapes and styles to meet the needs of consumers. The size of the custom rigid CBD mylar bags is according to the product containment to be placed inside. They come with custom-shaped handles to make their carriage to longer distances easier. Their transparent windows allow buyers to see the products present inside without opening the bag.
Custom-printed CBD mylar bags with patterns, graphics, and relevant images attract target buyers. They help with brand marketing because they have the printed brand message and logo. For high-quality printing, most consumers choose contemporary printing methods. Their internal velvet lining or foam inserts help to offer an amazing customer experience. These bags have barcodes and QR codes printed so that customers can scan them to discover more about the products' manufacturers and contents. A variety of decorations are available, including coatings, foiling, and other methods to make them more striking.
To get a quick price quote, please submit this price request form after filling out your required specifications. Our sales representative will shortly get in contact with you.
Unlock the potential of your products with our unrivaled packaging solutions tailored to your industry and specific product needs.
Sample Price: $0.79 (Per Box)
| | |
| --- | --- |
| Dimensions | All custom sizes & shapes |
| Min.quantity | 50 Boxes ( Hardproof Sample Option Available ) |
| Default process | Die cutting, gluing, scoring, perforation |
| Printing | Cmyk, pms, no printing |
| Options | Custom window cut out, gold/silver foiling, embossing, raised ink, pvc sheet. |
| Turn around time | 10-12 business days , rush |
| Paper stock | 10pt to 28pt (60lb to 400lb) eco-friendly Kraft, e-flute corrugated, bux board, cardstock |
| Proof | Flat view, 3d mock-up, physical sampling (on Request) |
CBD Mylar Bags
CBD mylar bags are a type of packaging that is reusable multiple times. Their resealable quality makes them an ideal choice for CBD products. Moreover, their manufacturing materials are recyclable. Hence, they do not increase the carbon footprint in nature. Also, they are printable with your custom designs. In this way, you can make your product packaging more appealing. These containers come in various custom shapes and sizes. Also, their customization options include the choice of style, custom hanging holes, and embellishments. Their unique shape enables them to keep the products safe from dust and moisture and protect their taste and aroma.
CBD mylar bags are becoming popular, especially for cannabis products. They are famous for their protective features and their easy carrying. Moreover, they are an economical choice of packaging. Also, they are easily recyclable. Hence, they are not only pocket-friendly but also eco-friendly. Thus, they are the most effective and economical packaging solutions for your CBD brand. There are many benefits that you can get with these bags. Some of them are as follows;
1. CBD Mylar Bags are Child-Resistant
The most amazing feature of CBD mylar bags is that they are certified child-resistant. Thus, they are the most reliable packaging for CBD products. The lock at their top closure is customizable. Hence, you can pick our exclusive child-resistant lock. However, there are other options available. These include no zipper, press-to-close zippers, and certified child-resistant zippers. Moreover, the top lip that contains the zip lock is also customizable. You can decide its width as per your choice. This top lip hides the zip lock in it. Hence, the lock becomes invisible to the naked eye, and kids cannot see or access it. In this way, your customers can be sure that the product is not getting into the wrong hands. Even if a kid finds a bag, the child-resistant lock will be able to stop the kid easily.
2. Custom Printing Options
The customization options include custom printing, too. Thus, you can get your desired results for printed CBD mylar bags with the finest results. We have the most reliable printing technique for these packages. You can choose the printing method from screen printing and digital printing.
Moreover, the printing customization does not end here. There are a lot of other factors that you can decide for your packaging. For example, you get to decide the inks for the printing. The available choices for ink include organic soy-based inks, water-based inks, oil-based inks, and Pantone. Also, you can choose the color schemes as part of the printing options. There are literally endless possibilities for their color schemes as you get to choose from CMYK and PMS color schemes.
Another aspect of printing customization is brand promotion. Thus, you can decide what brand information you want to print on these bags. After that, they become your brand ambassadors and promote your brand. In addition to that, there are many attractive styles for finishing. They can make the packaging aesthetically pleasing. Hence, you can choose your favorite finishing option.
3. Ensure Freshness of the Products
The taste and aroma of the CBD products are the factors that are vital. Hence, their protection and ensuring their freshness is an inevitable thing for every brand. Thanks to wholesale CBD mylar bags, this is not difficult anymore at all. The unique locking capability of these bags helps in keeping the products fresh. Moreover, since their top closure is resealable, the freshness of the product remains for a longer time, even after the opening of the bag.
Furthermore, the odor or the taste are not the only things that you and your customers should worry about. There is another equally impactful factor: moisture. A small amount of humidity can ruin the texture, taste, and aroma of the product. Hence, if you want to keep your products safe and in their best condition, you must use these bags.
4. Customizable Manufacturing Sheets
When we talk about custom CBD mylar bags, we mean customization in every aspect. Hence, their manufacturing materials include plain or untainted sheets, and the other option is clouded or tainted sheets. Both types of materials have their merits and demerits. For example, a plain sheet is a good option for the products that you want your customers to see. Such packaging makes the buying decision of customers easier. Similarly, there are benefits of tainted sheets, too. They are ideal for toys or other items for kids and products that need little or no display. Moreover, the gauge of the sheet is also customization-friendly. Hence, you get to choose the thickness of the manufacturing sheet.
Furthermore, another factor that you can enjoy customization for is the choice of materials. The available options for these bags are PET, metalized PET, PE, recyclable PE, PCR, and BOPP. All these materials are eco-friendly and are recyclable.
5. Why Choose Us?
CustomBoxesOnly is among the major CBD mylar bags and other packaging suppliers in the USA. There are many regular customers who only get their packaging from us. Also, there are new customers every day, and we are able to cater to the needs of every customer. Moreover, we have a professional customer care service where you can get more information about these bags.
In addition to that, we have the following free services for you.
Free Design Support: There is free design support for our customers so they can get the best design for their packaging.
Free Shipping: It is only for customers inside the USA. If you want these boxes outside the USA, you may have to pay a minimal fee for that.
The list of our unique services can go on, but we just want to give you a hint. Talk to our customer support team for more information about these bags and our services.
Food & Beverage Packaging
A water based coating that creates a semi gloss surface.
Food Safe Coating
A coating applied on the inner side of the box to make it food-safe.
Gloss Lamination
A thin layer of lamination that makes the box surface glossy.
Food & Beverage Packaging
A water based coating that creates a semi gloss surface.
Metallic Coating
A metallic layer of coating applied to give an extra shine to your box.
Pearlescent Coating
A decorative coating to give surface an extra shine.
Soft Touch Coating
A coating that produces smooth surface. Its considered a cheaper alternative to lamination.
UV Coating
UV-cured coating that can be done for spot and flood applications.
Matte Lamination
A thin lamination that gives the box a matte surface.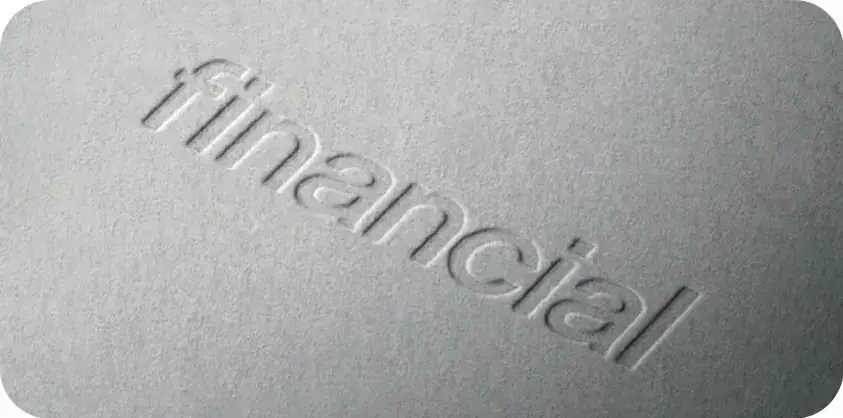 Embossing and Debossing
A process that creates a raised or recessed pattern on the surface.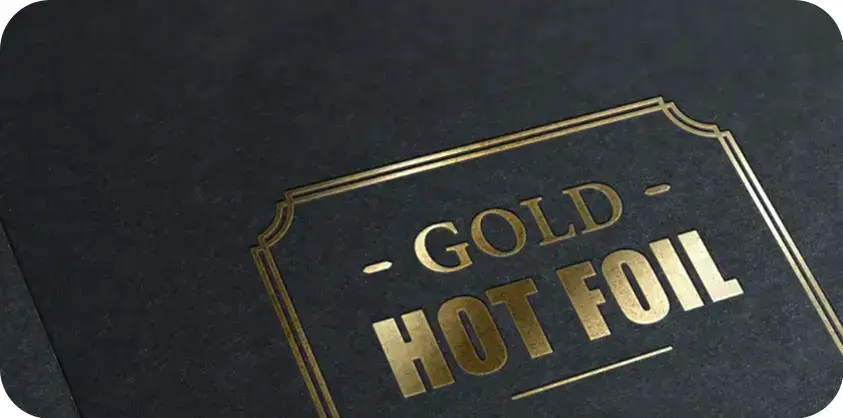 Metallic Foil Stamping
Hot foil transferred onto paper using stamping method.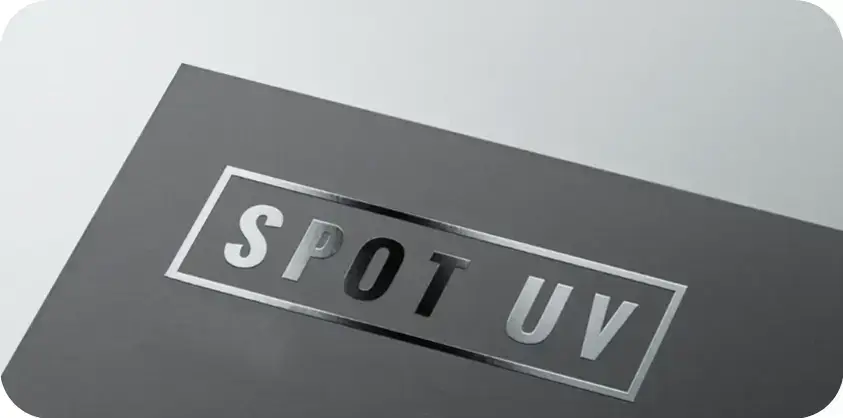 Spot UV
UV gloss coating cured on specific areas.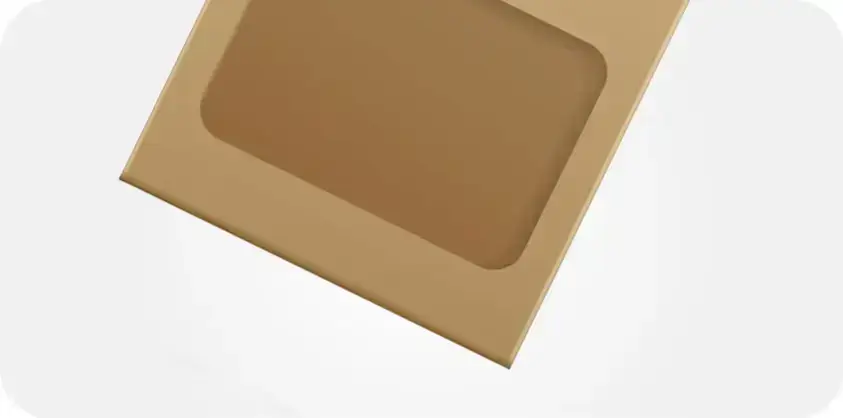 Window Cut-Out
A process where a cut-out is created on the box.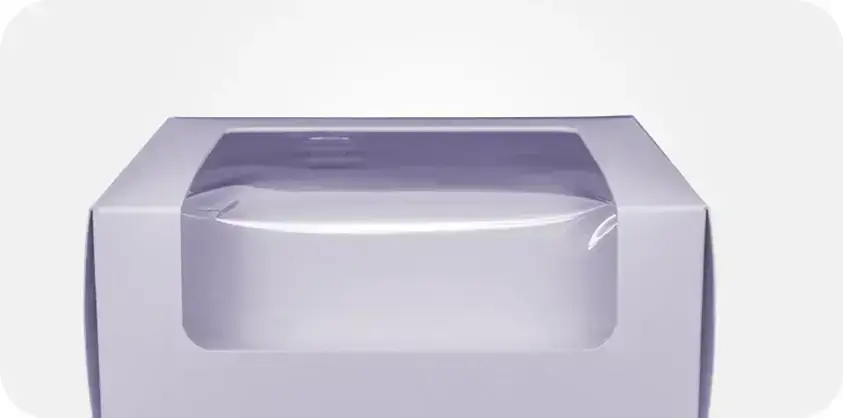 PET Window Patching
A method to apply a transparent plastic film covering the cut-out.
Frequently Asked Questions
Mylar bags have many zipper options depending on the product. You can get them with press-to-close zippers, which is the most common and affordable. They seal tightly when squeezed together and are straightforward to use. We also offer Mylar bags with a slider zipper, which is a plastic slider. It travels along the top of the bag to open and close it. They seal more tightly than press-to-close zippers. Child-resistant zippers are hard for kids to open, and these zippers require a certain sequence of actions or pressure to unlock. Mylar bags can have tear-notch zippers for easy opening. This is common for single-use bags. You can tell us any kind of zipper that you want to add to your bags.
Mylar bags with digital technology features are manufactured on demand. Mylar bags may have certain digital technology features according to the needs of users. For inventory tracking and supply chain management, Mylar bags can be printed with QR codes or barcodes. Mobile devices can scan these codes for product information and validity. You can also get Mylar bags with NFC tags. When near suitable devices, these tags can send information for authentication or product details. We also provide these bags with RFID tags to track and manage inventory. Smart packaging sensors for Mylar bags may monitor temperature, humidity, and gas levels. It is useful for food, medications, and electronics, which require precise storage conditions.
Mylar does not have antimicrobial qualities by itself. However, you can ask about custom Mylar bags that include unique layers or coatings to ensure food safety. There are various risks for food items from microbes such as bacteria and fungi. We can add special coatings to keep these germs at bay. Besides that, you can get these bags with specialized seals to ensure the safety of packaged foods during transit. You can also request the addition of special coatings to prevent risks due to UV, moisture, sunlight, and water. In this way, these bags will ensure the safe delivery of products to buyers and make the image of a brand better.
Your Customer Journey Simplified
Customized orders can be scary to initiate. We keep the Process as simple as we can for your convenience!
Discuss Your Requirements

Quotation and Confirmation

Consultation and Design Work

Production and Delivery