Custom Sizes

Order custom-sized boxes to suit your needs perfectly.

Personalized

Discover personalized packaging exclusively for your needs.

Custom Style

Personalize your style with customizable packaging.

Free Design Support

Unlock free design support.

Free Shipping
Discounted Prices
Custom socks boxes are sturdy enough to maintain the quality of socks. Their thicker flaps prevent bending and tearing due to increased pressures during shipment. They are produced using stronger materials, including cardboard, Kraft, and bux board. They are decomposable and recyclable. They aid in lowering the price of custom rigid socks boxes due to their cheaper cost and natural origins. Several unique styles are available for these boxes, including gable, pillow-style, pentagonal, and sleeve sliders. The die-cut windows allow customers to see inside the boxes. Their unique add-ons, such as inserts and placeholders, aid in the attractive placement of the items inside. Their die-cut handles boost their aesthetic appeal and facilitate buyers during their transit.
Custom-printed socks boxes include text describing the product as well as pictures, patterns, and drawings. Customers can acquire crucial product information by scanning their printed bar codes or QR codes. They are printed using contemporary printing techniques like lithography, inkjet printing, and flexography. They look better when they are embellished with PVC, raised ink, embossing, matte or glossy coating, and silver or gold foiling. Their foam inserts and internal velvet lining provide customers with a fantastic shopping experience.
To get a quick price quote, please submit this price request form after filling out your required specifications. Our sales representative will shortly get in contact with you.
Unlock the potential of your products with our unrivaled packaging solutions tailored to your industry and specific product needs.
Sample Price: $1.75 (Per Box)
| | |
| --- | --- |
| Dimensions | All custom sizes & shapes |
| Min.quantity | 50 Boxes ( Hardproof Sample Option Available ) |
| Default process | Die cutting, gluing, scoring, perforation |
| Printing | Cmyk, pms, no printing |
| Options | Custom window cut out, gold/silver foiling, embossing, raised ink, pvc sheet. |
| Turn around time | 10-12 business days , rush |
| Paper stock | 10pt to 28pt (60lb to 400lb) eco-friendly Kraft, e-flute corrugated, bux board, cardstock |
| Proof | Flat view, 3d mock-up, physical sampling (on Request) |
Socks Boxes
Sock boxes come in several styles to meet the needs of various brands. Their styles include slide-out tuck-end, two-piece, and window boxes. Such box styles also come in all sizes according to both the product's need and the customer's demand. Some of the most workable manufacturing materials include kraft, bux board, and other cardboard variations. Such materials are sturdier enough to resist various risks during shipping. The waterproof lamination of these boxes keeps water at bay. Branding elements such as logo and tagline print on a box to upscale its marketing capabilities. Relevant printed content also helps to demonstrate the product. Several adornments, including embossing, PVC, raised ink, and others, help to enhance the box's catchiness.
Once a necessity, socks are now a fashion statement. This is why the demand for personalized socks has increased in the market. Consequently, the packaging of socks has become as significant and required as well. We design sock boxes to make a business stand out and leave a lasting impact on how its customers perceive its values.
Socks boxes in customized styles and sizes
In this era, all brands need custom boxes to stand out from others. Different brands have the option to select from slide-out boxes, tuck-end boxes, two-piece boxes, or window boxes. Such exclusive box styles help to elegantly display socks. Tailored packaging helps to conserve resources and space. This is why our packaging designers tailor the box to ensure that different kinds of socks fit perfectly. Such packaging also benefits the environment and lowers costs.
Selection of the best materials
The choice of material for sock packaging is crucial in terms of both appearance and longevity. We manufacture sturdier packaging solutions using Kraft paper, cardstock, and other materials. Kraft is a well-liked, environmentally friendly option. This material also looks handmade, and it is also reusable. Cardstock is excellent for luxury sock packaging since it appears well-made and polished. Corrugated cardboard works well for shipping since it further protects heavier sock packaging. We also try to use sustainable and reusable supplies to make our custom socks boxes earth safe. Recycled materials help to demonstrate the concern of a brand for the environment.
Order-based printing
We consider different printing strategies to distinguish product boxes from others. We are sure that our client's customers will be impressed by our high-resolution and full-color graphics. We also print high-end and HD images on a box thanks to our full-color printing. Spot UV coating gives certain packaging areas a distinct feel and appearance because of its glossy finish. Our design team also adds texture to particular design components by embossing or debossing. Our clients get to use metallic foils like gold or silver to give their product box a metallic feel. If the situations calls for it, the interior of a box gets furnished with product-related printing elements. Printed words, patterns, or surprises for even more entertainment value are also available.
Color scheme and design components
We select a color scheme that complements the brand's niche and core values. Such color schemes also complement the message a brand wishes to convey. We also use graphics, patterns, or other design elements that will resonate with a brand's target audience. Our team considers the psychology of color and how it alters people's perceptions. Bright colors, for instance, elicit feelings of excitement. However, neutral hues evoke feelings of sophistication among buyers. The essential decision of color choices and design themes of the printed socks boxes remain with our customers.
Branding elements
Branding elements help to make particular products identifiable in stores. Our designers place the brand logo on the most visible angle of the box to assist consumers in identifying and remembering a brand. A memorable tagline is incorporated into the box design on demand to attract more people. Our team also chooses typefaces that complement a brand's tone. Typefaces are stylish, whimsical, or futuristic. Such branding elements will help in making a brand's products prominent in retail outlets.
Functional features
We include various special features to increase the utility of a sock package. For instance, there is information about the product and how to take care of it for the convenience of buyers. Customers will also be able to carry larger sock pairs or gift items more easily with handles. We also add custom-shaped handles and window cutouts on demand. Custom boxes also come with magnetic closures according to the needs of brands. High-end packaging gains a touch of sophistication from magnetic closures. Magnetic closures also ensure the extraordinary safety of the packaged products during shipping and handling.
Prioritized sustainability.
With the increasing importance of sustainability, it makes sense to package socks with environmentally friendly materials. The use of materials that decompose naturally is the best choice for packaging solutions because such materials are also simple to recycle. When designing a package, our design team sticks to simple box designs as they help to save on materials and ink. As a result, it reduces the price of manufacturing a box. Our printing team also uses earth-friendly resources such as water or soy-based inks for printing these boxes.
Specialized packaging on demand
We can make your packaging specialized by adding the following features:
Barcodes and additional interactive elements
We give the option of getting a box with a QR code that connects customers to exclusive deals. QR and bar codes offer interactive experiences or unique information to customers. This piques people's interest in a particular brand and records their interactions with it. It also enhances the value of a brand among buyers.
Seasonal and limited-edition packaging
We also create limited-edition packaging for particular occasions or seasons of the year. It also increases the chance that people will purchase products while the package is still available and lends exclusivity to it.
Why choose us?
Thecustomboxesonly.com has made a great name in the market due to faster processing of orders. Free shipping and design support without any extra fee is also possible for certain clients. Standard orders are sent in 10-12 business days. Our clients also have the possibility to go for rush orders for a small fee. Rush orders are shipped in 6-8 working days. We also offer an exemption from die-cut and plate charges. Get the best value for your money with our premium and high-quality socks boxes
Food & Beverage Packaging
A water based coating that creates a semi gloss surface.
Food Safe Coating
A coating applied on the inner side of the box to make it food-safe.
Gloss Lamination
A thin layer of lamination that makes the box surface glossy.
Food & Beverage Packaging
A water based coating that creates a semi gloss surface.
Metallic Coating
A metallic layer of coating applied to give an extra shine to your box.
Pearlescent Coating
A decorative coating to give surface an extra shine.
Soft Touch Coating
A coating that produces smooth surface. Its considered a cheaper alternative to lamination.
UV Coating
UV-cured coating that can be done for spot and flood applications.
Matte Lamination
A thin lamination that gives the box a matte surface.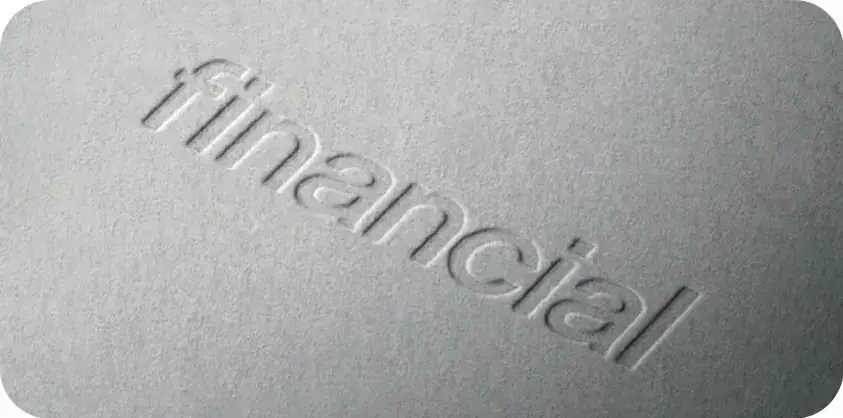 Embossing and Debossing
A process that creates a raised or recessed pattern on the surface.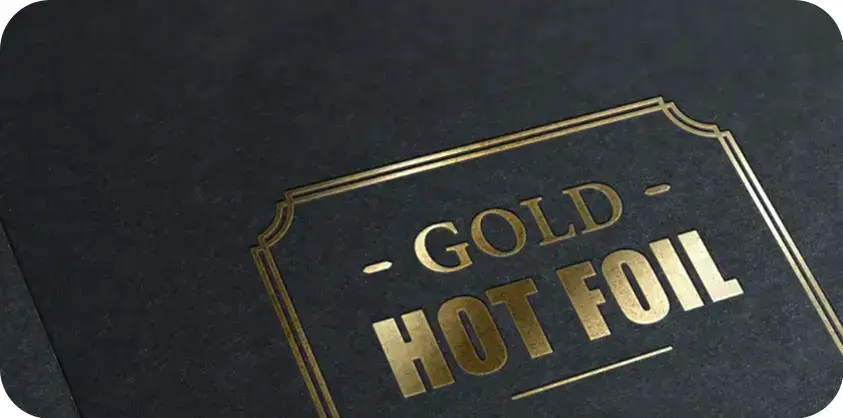 Metallic Foil Stamping
Hot foil transferred onto paper using stamping method.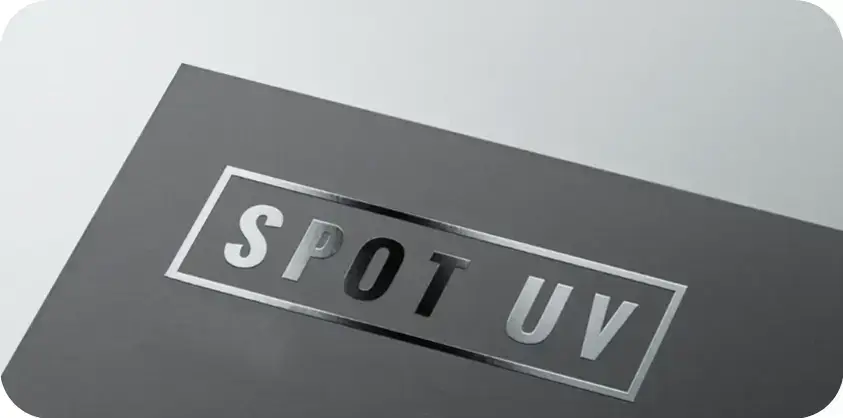 Spot UV
UV gloss coating cured on specific areas.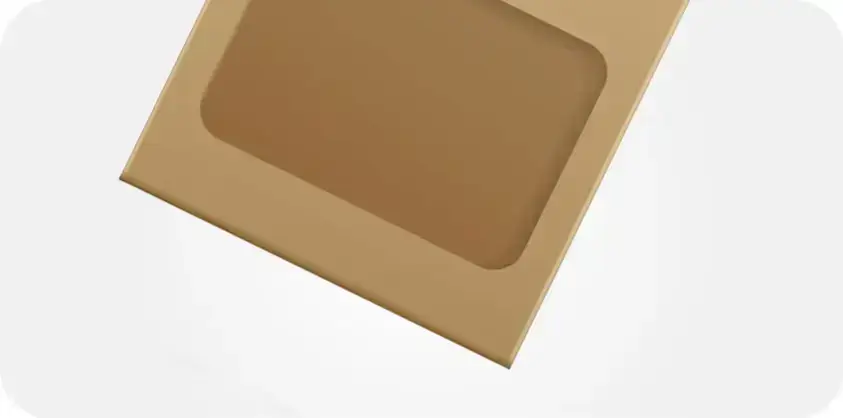 Window Cut-Out
A process where a cut-out is created on the box.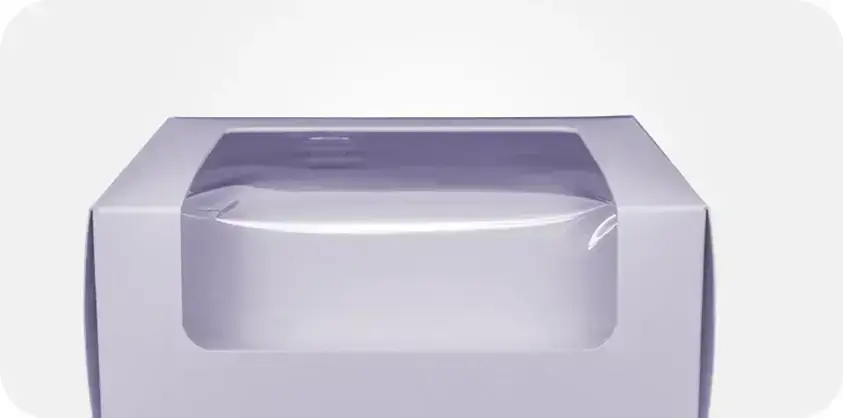 PET Window Patching
A method to apply a transparent plastic film covering the cut-out.
Frequently Asked Questions
Yes, to assist you in keeping your collection of socks organized, we may make custom sock boxes with several sections or separators. You can get them with custom-shaped inserts to keep socks in a well-organized manner. You can also get them with several compartments to arrange different kinds of socks in different compartments. In this way, different pairs of socks present in different sections will give an impressive presentation. You can also get them with velvet lining and inside printing to improve the presentation of your socks. These features will enhance the shopping experience for your customers.
Yes, in order to promote sustainability, we do provide alternatives for custom sock boxes made of recyclable and environmentally friendly materials. These materials will not impact the living organisms. Some of these materials that we use to manufacture socks boxes are Kraft, bux board, and cardboard. The beauty of these materials is that they are easy to recycle. They are also decomposable by natural processes and help to keep the ecosystem clean. We also prefer eco-friendly adhesives and binders during the process of manufacturing these boxes. Similarly, we use biodegradable inks, including soy-based or water-based inks, to print them. Hence, these boxes are sustainable and good for the environment.
Yes, we are able to create custom sock boxes with pull-out drawers for a classy and engaging unboxing experience. These pull-out drawers will offer a great shopping experience to people. We also offer several other locking systems, such as magnetic closures, lift-off lids, and Velcro lids. They will also improve the box-opening experience. You can also get these boxes with specialized handles to make their carriage easier for people. You can order to create custom-shaped handles to increase the visual appeal of boxes. Their inside printing and velvet lining also make the box opening memorable for shoppers.
Your Customer Journey Simplified
Customized orders can be scary to initiate. We keep the Process as simple as we can for your convenience!
Discuss Your Requirements

Quotation and Confirmation

Consultation and Design Work

Production and Delivery