Custom Sizes

Order custom-sized boxes to suit your needs perfectly.

Personalized

Discover personalized packaging exclusively for your needs.

Custom Style

Personalize your style with customizable packaging.

Free Design Support

Unlock free design support.

Free Shipping
Discounted Prices
A custom hard drive packaging box makes products stand out in retail settings from the competitors. It comes in several unique size options and color combinations. Customers may peep inside the boxes due to their uniquely crafted die-cut windows. They come with special add-ons like inserts and placeholders that help to expertly arrange the products inside the box. Their handles' distinctive shapes enhance their appeal and make them easier for customers to carry. Some consumers like custom rigid hard drive packaging boxes with internal embellishments like internal printing, velvet lining, and foam inserts.
The best materials used in their production include kraft, bux board, and corrugated. They are reusable, recyclable, and biodegradable. Due to their endurance, these materials ensure the safety of packaged items during transportation. Custom-printed hard drive packaging boxes feature printed product information, illustrations, photos, and relevant graphics. These printing components boost revenue by bringing in the targeted clients. Most consumers go for contemporary printing techniques like lithography, offset, and digital printing to print high-quality boxes. To further emphasize their appeal, a range of decorations are also offered, such as matte or gloss coating, raised ink, embossing, silver or gold foiling, and others.
To get a quick price quote, please submit this price request form after filling out your required specifications. Our sales representative will shortly get in contact with you.
Unlock the potential of your products with our unrivaled packaging solutions tailored to your industry and specific product needs.
Sample Price: $1.75 (Per Box)
| | |
| --- | --- |
| Dimensions | All custom sizes & shapes |
| Min.quantity | 50 Boxes ( Hardproof Sample Option Available ) |
| Default process | Die cutting, gluing, scoring, perforation |
| Printing | Cmyk, pms, no printing |
| Options | Custom window cut out, gold/silver foiling, embossing, raised ink, pvc sheet. |
| Turn around time | 10-12 business days , rush |
| Paper stock | 10pt to 28pt (60lb to 400lb) eco-friendly Kraft, e-flute corrugated, bux board, cardstock |
| Proof | Flat view, 3d mock-up, physical sampling (on Request) |
Hard Drive Packaging Box
Hard drives are sensitive to electrostatic discharge because it can damage the components of the hard drive. This is why the best hard drive packaging box is made from antistatic materials like bubble wrap, foam, and cardboard. Since hard drives are also prone to accidental damage, cushioning materials like foam inserts and air-filled wraps are added to the box. The box has a secure closure to avoid accidental opening during shipping. These closures may also have adhesive strips, tabs, or interlocking flaps for extra protection. The box has clear labels with information such as contents, handling instructions, and any relevant warnings. It may have branding options such as color choices and compelling graphics to make the box marketing worthy as well. Industry-specific regulations and guidelines are also a part of such a box, ensuring compliance with the set standards.
The necessity and importance of having a hard drive packaging box, especially for hard drives, is rooted in several crucial factors. These factors include protection, transportation, and the overall customer experience that people have while using hard drives. Our hard drive packaging takes into account all of these factors and comes up with the best possible solutions. Here are why such boxes are a must-have.
Protection from Physical Damage via Hard Drive Packaging Box
These delicate electrical components have numerous sensitive internal parts. They can damage easily due to shocks, vibration, or any minor drop. A packaging box that is specifically for them takes into account all of these uncertainties and offers a protective barrier against these external forces. This reduces the risk of damage during shipping and handling.
Preventing static electricity
Hard drives are highly susceptible to electrostatic discharge. This component can pose irreparable damage to the circuitry inside. Proper packaging materials such as antistatic bags and homes help to dissipate static electricity. This is why we offer custom hard drive packaging box made from completely nonstatic materials.
Organized storage
manufacturers and customers both benefit from the organizing capacity of packaging boxes. Other boxes allow for easy categorization, labelling, and handling of hard drives. They also help our customers to streamline inventory management and retrieval processes without any hassle.
Enhanced customer experience
Our well designed packaging boxes contribute to an overall positive customer experience. When customers receive a hard drive in a sturdy and well labeled box, they develop confidence in the product and its manufacturer. Leading to repeat business and positive reviews.
Compliance with regulations
We understand that in some industries, there are regulations and standards governing the packaging and transportation of electronic components. This is why we make specialized packaging that meets these standards, ensuring compliance and avoiding potential legal issues.
Eco-friendly considerations
We truly trust that packaging boxes can also address environmental concerns. We use eco-friendly packaging materials and designs that reduce the environmental impact of packaging while meeting sustainability goals.
Professional presentation
We understand that a dedicated hard drive packaging box communicates professionalism and attention to detail. It gives a certain assurance to the customers that the manufacturer cares about product safety and presentation. This can increase the trust and customer satisfaction of a brand.
Box styles that can elevate a hard drive packaging box
The best box style for hard drive packaging depends massively upon the level of protection that the hard drive needs. Here are some box styles that can bring out the best of the best features of these fragile data keepers.
Corrugated boxes
Advantages: corrugated boxes are versatile and cost-effective. They come in varied thicknesses, which makes them capable of offering different levels of protection. They are also lightweight, which helps to reduce shipping costs.
Best use cases: they are highly suitable for standard hard drives since they can provide them with excessive protection without extra costs. They can also market a brand effectively due to their branding capabilities.
Rigid boxes
Advantages: they provide excellent protection for hard drives. They have a high level of crash resistance and impact protection. They can give out premium finishes, making them ideal for high-end or branded heart drives.
Best use cases: Rigid containers are suitable for premium hard drives, luxury electronics, or situations where a premium presentation is a necessity.
Folding cartons
Advantages: they're lightweight and cost-effective, suitable for smaller hard drives. They're also best to come in use for a packing that does not require a high degree of crush resistance. They can have special finishes and custom styles.
Best use cases: They often come in use for retail packing of hard drives or as inner packaging within a larger shipping box.
Mailer boxes
Advantages: they offer easy assembly and can ship smaller hard drives and accessories. They offer basic protection and can have all the necessary printing and branding of the manufacturer.
Best use cases: they are perfect for compact hard drives, SSDs, or accessories when one wants a convenient packaging solution for online sales.
Die-cut boxes
Advantages: digit boxes can fit the exact dimensions of the hard drive. Hence providing a snug and foolproof fit. This factor minimizes the possibility of movement during transportation, enhancing protection. One can get them in both corrugated and paperboard materials.
Best use cases: they are suitable for hard drives that require a precise fit and extra protection against movement and shock.
Display boxes
Advantages: they showcase the product while providing protection. The transparent window is suitable for retail environments, which allows the assessment of a hard drive without putting it at risk of mishandling.
Best use cases: they are best for retail packaging of hard drives, especially when one wants to highlight the products' features.
The choice of the best printed hard drive packaging box depends on how the consumers want it to look. Branding objectives play a major role in deciding what needs centre stage on a product's packaging. Custom printing and the addition of foam inserts can further enhance the packaging functionality and appeal.
Conclusion
A hard drive packaging box can turn out to be the decisive factor for the prosperity, safety, and marketing of a hard drive. www.customboxesonly.com makes each and every one of its packaging solutions with equal care and love. Yes, what differentiates our products from our competitors is the love that we put into each piece of packing that we make. Even if the order is for a wholesale hard drive packaging box, the amount of care, quality check, and attention to detail remains the same.
Food & Beverage Packaging
A water based coating that creates a semi gloss surface.
Food Safe Coating
A coating applied on the inner side of the box to make it food-safe.
Gloss Lamination
A thin layer of lamination that makes the box surface glossy.
Food & Beverage Packaging
A water based coating that creates a semi gloss surface.
Metallic Coating
A metallic layer of coating applied to give an extra shine to your box.
Pearlescent Coating
A decorative coating to give surface an extra shine.
Soft Touch Coating
A coating that produces smooth surface. Its considered a cheaper alternative to lamination.
UV Coating
UV-cured coating that can be done for spot and flood applications.
Matte Lamination
A thin lamination that gives the box a matte surface.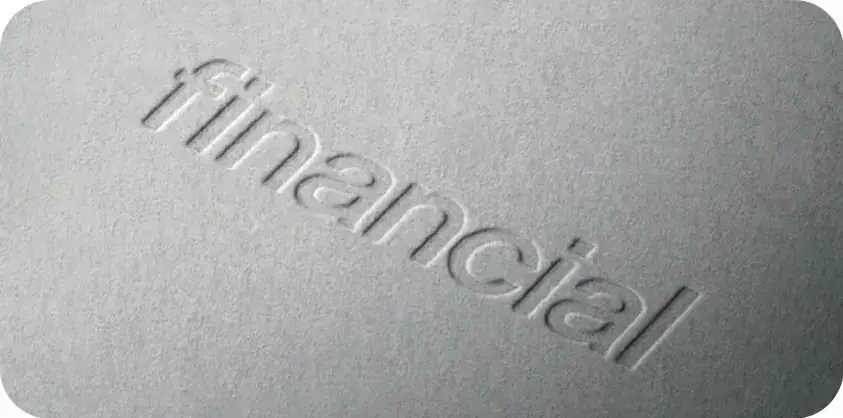 Embossing and Debossing
A process that creates a raised or recessed pattern on the surface.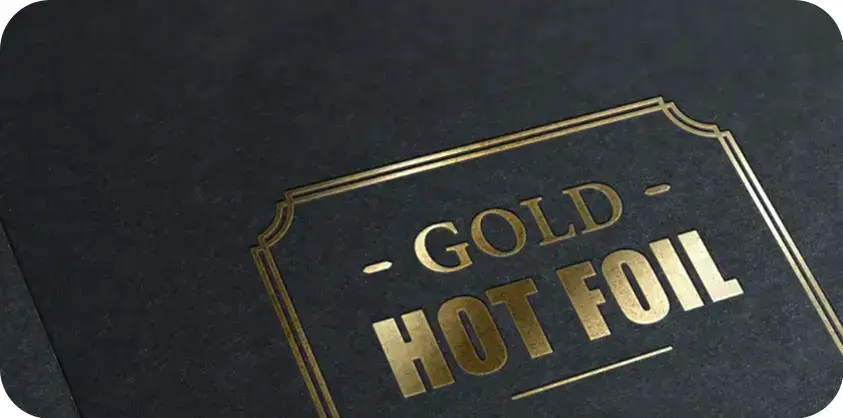 Metallic Foil Stamping
Hot foil transferred onto paper using stamping method.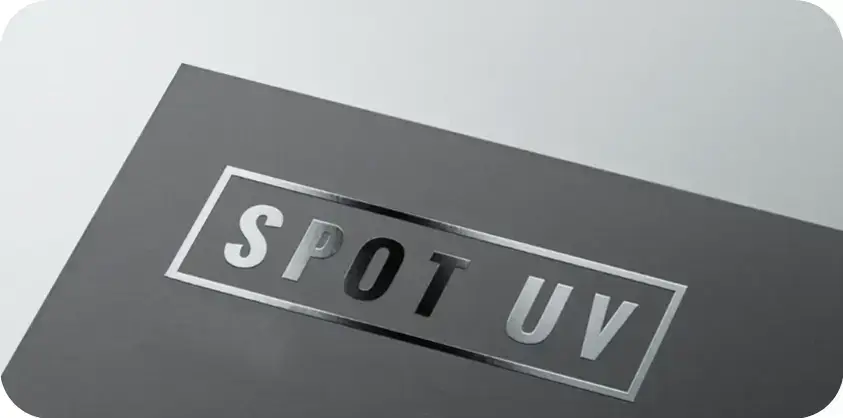 Spot UV
UV gloss coating cured on specific areas.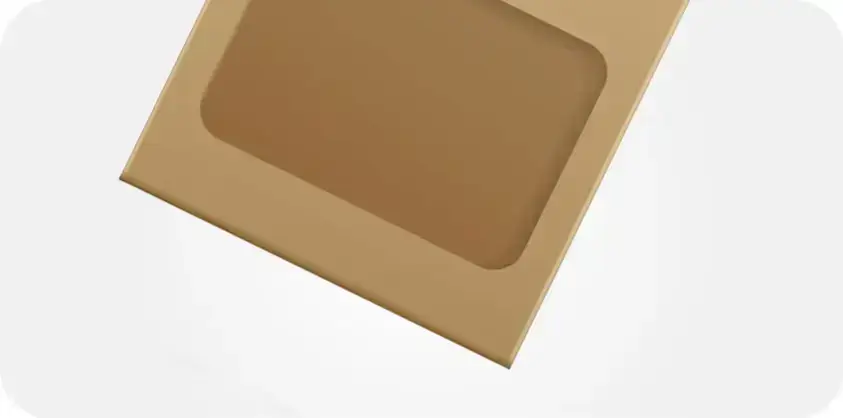 Window Cut-Out
A process where a cut-out is created on the box.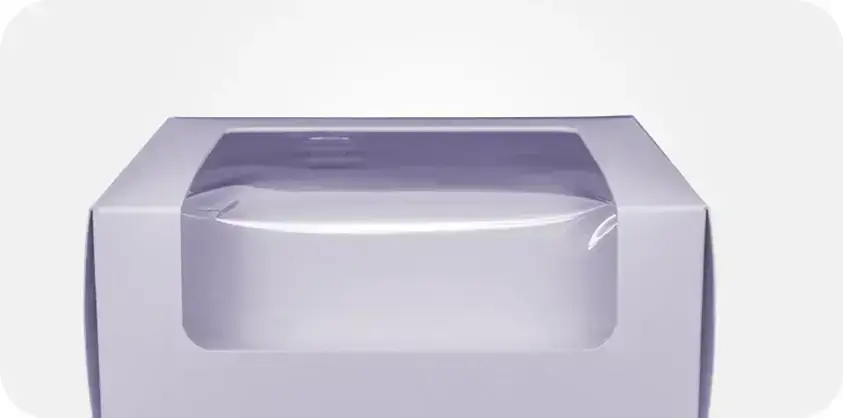 PET Window Patching
A method to apply a transparent plastic film covering the cut-out.
Frequently Asked Questions
A hard drive packaging box comes with foam inserts, which have various benefits. Foam inserts cushion transportation shocks. The spinning platters and read/write heads of a hard drive need this kind of protection. Foam inserts reduce impact force and prevent drive damage. Hard drives may be shaken during shipping, which could compromise their performance. Dampening these vibrations with foam inserts prevents data corruption or mechanical difficulties on the drive. Foam inserts are also custom-cut to suit hard drives. This secures the packing and prevents movement during transport. A secure fit prevents drive damage from drops and shaking. Packaging with foam inserts can have anti-static qualities to reduce electrostatic discharge (ESD) dangers.
Answer: Hard drive packaging may include special design features and materials for long-term storage and transportation in different temperatures and humidity. We manufacture hard drive packaging by using moisture-resistant materials. Moisture can harm or corrode hard drive components. Therefore, corrugated plastic or treated cardboard can help to prevent these risks. Hard drive packaging often includes desiccant packs to absorb moisture. You can also get it with a sealable design, as it blocks external humidity from impacting the hard drive. In this way, this packaging creates a controlled box microclimate. You can also get insulated packaging to manage internal temperature to prevent temperature variations. Hence, this packaging will help to deal with humidity and temperature variations.
We use VCI technology to resist corrosion and safeguard metal components, such as hard drives, from rust and corrosion during storage and shipping. It prevents corrosion by generating a protective vapor that forms a molecular barrier on the metal surface. Packaging materials often contain VCI technology or inserts. Special corrosion inhibitors are applied to VCI paper, foam, and bags. VCI materials generate a protective vapor that surrounds and adheres to the hard drive's metal components over time. A thin, invisible coating of vapor covers metal surfaces. The VCI molecules in the vapor guard the hard drive's metal surfaces from moisture, oxygen, and other corrosives. This stops corrosion-causing electrochemical processes.
Your Customer Journey Simplified
Customized orders can be scary to initiate. We keep the Process as simple as we can for your convenience!
Discuss Your Requirements

Quotation and Confirmation

Consultation and Design Work

Production and Delivery