Custom Sizes

Order custom-sized boxes to suit your needs perfectly.

Personalized

Discover personalized packaging exclusively for your needs.

Custom Style

Personalize your style with customizable packaging.

Free Design Support

Unlock free design support.

Free Shipping
Discounted Prices
Custom pizza boxes are available in a range of shapes, including square, round, rectangular, and cubic. However, some customers like creative box shapes like hexagonal, pentagonal, briefcase-style, or reverse tuck boxes. Customized placeholders and inserts are also included in these boxes because they are crucial for securely holding pizzas. Custom-printed pizza boxes have die-cut windows so customers can see how the pizza is arranged. They also include specialized handles in order to make transportation easier for customers. Their airtight covers help to keep dust and bacteria out. Custom pizza boxes wholesale are less expensive as compared to purchasing a few boxes. They have waterproof lamination to avoid risks due to dampness and water.
Custom boxes are more appealing due to numerous printing elements, such as printed drawings, images, and textual content. They also have the printed brand name and logo to help customers recognize the pizza of a certain restaurant. These printing elements are crucial for promoting the business and its products. Velvet lamination, PVC, matte or glossy coating, foiling, and other distinctive finishing options add an extravagant touch to custom packaging. This packaging has a textured or raised effect due to embossing or debossing.
To get a quick price quote, please submit this price request form after filling out your required specifications. Our sales representative will shortly get in contact with you.
Unlock the potential of your products with our unrivaled packaging solutions tailored to your industry and specific product needs.
Sample Price: $1.75 (Per Box)
| | |
| --- | --- |
| Dimensions | All custom sizes & shapes |
| Min.quantity | 50 Boxes ( Hardproof Sample Option Available ) |
| Default process | Die cutting, gluing, scoring, perforation |
| Printing | Cmyk, pms, no printing |
| Options | Custom window cut out, gold/silver foiling, embossing, raised ink, pvc sheet. |
| Turn around time | 10-12 business days , rush |
| Paper stock | 10pt to 28pt (60lb to 400lb) eco-friendly Kraft, e-flute corrugated, bux board, cardstock |
| Proof | Flat view, 3d mock-up, physical sampling (on Request) |
Pizza boxes are the containers that hold your delicious pizza. They're designed to keep your pizza warm. And they're also easy to carry. They are ideal for home deliveries and takeout orders. But restaurants also use them to deliver pizzas to customers who have ordered them.
They're made of corrugated cardboard and have a lid that opens on one side (usually the top). The open side has flaps that fold on each other to close the box. These boxes come in many different forms and shapes. But they all have the identical basic design: a lid that well opens on one side and folds flat when you close it.
Custom Pizza boxes are typically single-use, meaning they are only used once before being discarded. However, you can also find reusable containers that you can repeatedly use if you prefer to use something other than cardboard when transporting your pizza slices.

We love pizza, and we know that you do too. Pizza containers don't have to be boring as well. Do you know what else can be boring? The plastic bags you have to use when you take your pizza home from the grocery store. That's why we made our pizza boxes. So that you can have something just a little bit more fun and interesting than what everyone else has in their kitchen cabinets!
Whether you're a busy restaurateur or just a pizza fanatic, we know getting your printed pizza boxes right is important. We've designed our restaurant boxes in style. From easy assembly to grease-proof coating and recyclable materials - find out everything you need about our sustainable and eco-friendly packages. You can order yours at customboxesonly.com
Fully recyclable and eco-friendly pizza boxes
Our boxes are fully recyclable and eco-friendly.
100% recyclable

: Our custom cardboard boxes are made from 100% recycled paper, which can be easily recycled at your local recycling center.

100% biodegradable

: Our boxes are also biodegradable. They break down naturally in landfills or compost piles (though we recommend not tossing them in the trash!).

Compostable

: If you live in a city with curbside composting pickup. Our cardboard boxes can be tossed into your green bin, and other organic materials such as food scraps, yard waste, and newspaper!
Easy assembly
Our pizza box is easy to assemble, ready immediately, without tape or glue. The lid snaps onto the base of the box to create a tight seal that helps keep your pizzas fresh.
The pizza box has a heat-resistant surface that can fight temperatures up to 230°C, so it's ideal for use in all commercial kitchens. The lid is also heat-resistant, so you can stack hot pizzas on top of each other without damaging the cardboard.
Range of styles for pizza boxes
We offer a range of wholesale pizza boxes at affordable rates to meet your needs. Whether you're peeking for something small or simple. Or can handle larger orders? We have the right size for your business.
We also offer bulk delivery services, so you don't have to worry about ordering many extra boxes when demand is high. Our customer assistance team can help with this process. They ensure every package arrives on time and in perfect condition!
Use our boxes to carry your pizzas safely and securely.
We've got you covered. Our custom made boxes are easy to assemble and ready for use immediately, without tape or glue. Plus, they're from eco materials that can recycle after use, so there's no need to order many extra boxes during busy times!
Why should you consider buying from us?
Here are some reasons to select us for buying pizza containers.
A happy customer is a loyal customer. We want to make pretty sure that every time you order from us, you're getting the best service possible. If we don't have what you demand in supply when you call in an order, we'll do everything we can to acquire or get it for you as soon as possible. If an issue with your order needs to resolve before it arrives at your doorstep, we'll find out what happened and make sure it doesn't happen again.

You're not just buying a box—you're buying an experience! Our packages come with fun designs, which means that even if no one else sees them but you, they matter.
Contact us
In conclusion, our pizza boxes are an excellent choice for restaurants. They offer great value and are easy to use. We have something available for even the busiest restaurants. Place your orders at customboxesonly.com
Food & Beverage Packaging
A water based coating that creates a semi gloss surface.
Food Safe Coating
A coating applied on the inner side of the box to make it food-safe.
Gloss Lamination
A thin layer of lamination that makes the box surface glossy.
Food & Beverage Packaging
A water based coating that creates a semi gloss surface.
Metallic Coating
A metallic layer of coating applied to give an extra shine to your box.
Pearlescent Coating
A decorative coating to give surface an extra shine.
Soft Touch Coating
A coating that produces smooth surface. Its considered a cheaper alternative to lamination.
UV Coating
UV-cured coating that can be done for spot and flood applications.
Matte Lamination
A thin lamination that gives the box a matte surface.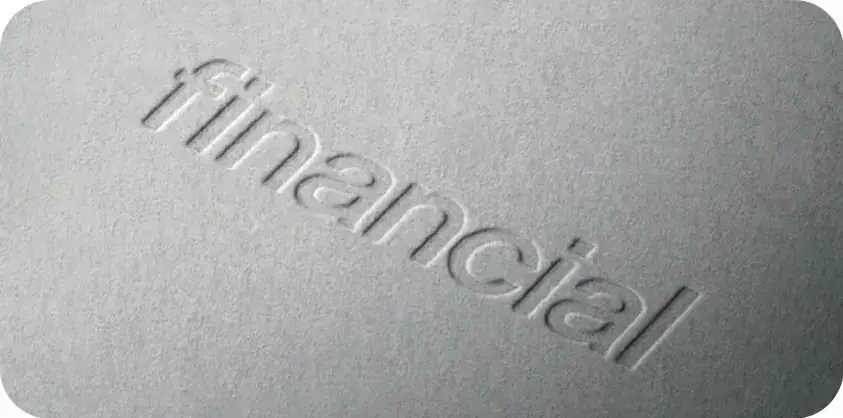 Embossing and Debossing
A process that creates a raised or recessed pattern on the surface.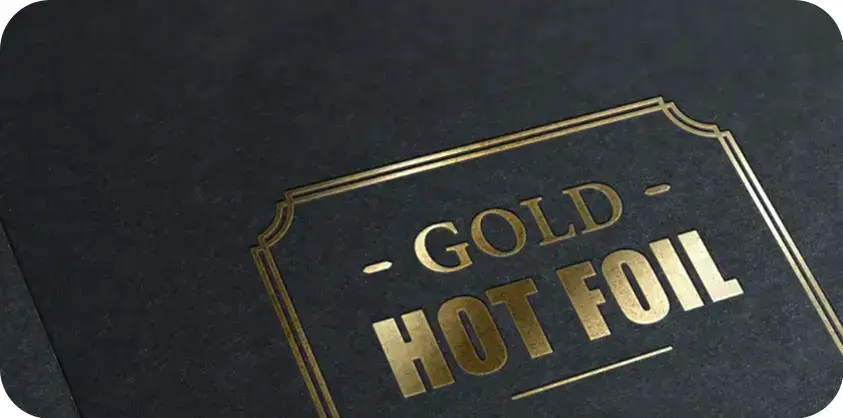 Metallic Foil Stamping
Hot foil transferred onto paper using stamping method.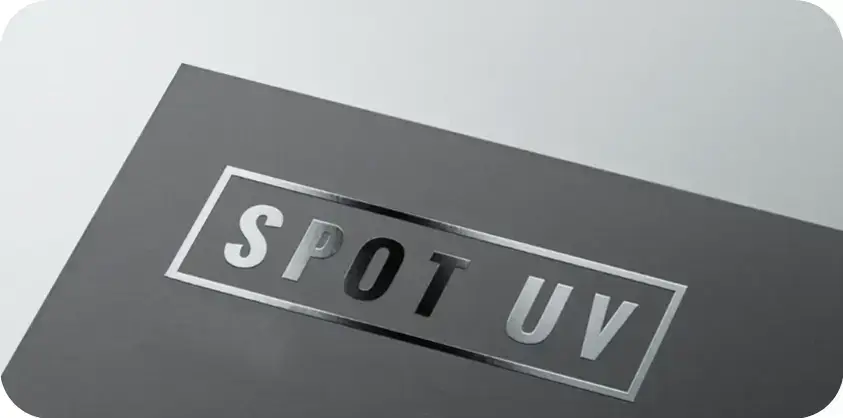 Spot UV
UV gloss coating cured on specific areas.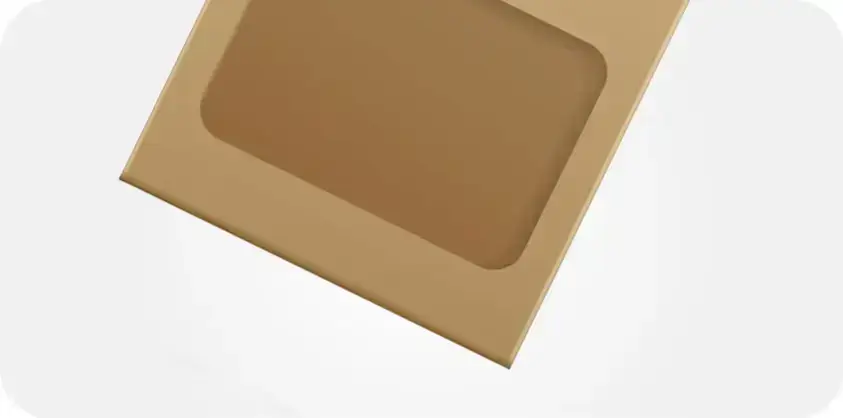 Window Cut-Out
A process where a cut-out is created on the box.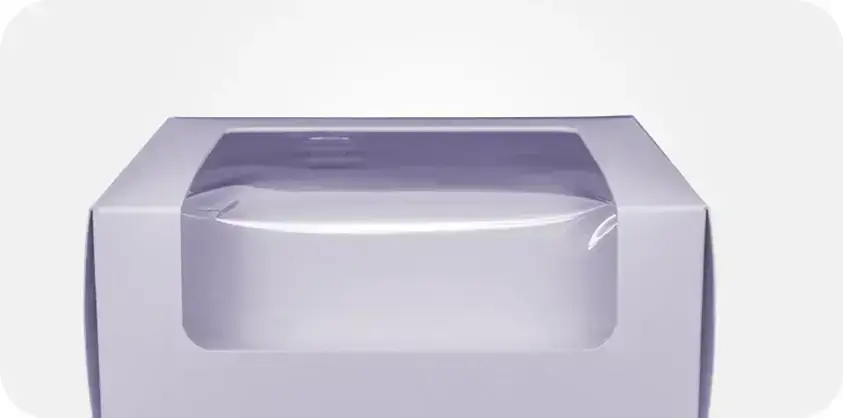 PET Window Patching
A method to apply a transparent plastic film covering the cut-out.
Frequently Asked Questions
Absolutely! Custom pizza boxes meet all direct food contact requirements for gluten-free pizza. To ensure that our pizza boxes comply with your country's customs rules, we use the highest level paper grade. This includes Pizza Pads / Insert Liners as well as our whole pizza accessory line. You would have no issues when it comes to the safety regulations imposed by the food regulatory authorities. Not only do we use food-grade materials, but these raw materials are also eco-friendly and would help grow your brand image. These pizza boxes are perfect and safe to use for all types of pizza ranges.
We provide all standard-size die lines and specifications. We primarily accept digital artwork created with the Adobe Creative Suite (downloadable artwork specifications below): • Flexo (Basic quality) artwork specs • Hi-Res Flexo (Photo quality) artwork specs • Litho (CMYK digital photo quality) artwork specs It is better if you provide the design for the custom pizza boxes with a layout under the CMYK color schemes. It would ensure that you would get the same design with the exact color shades as in the design file. Risking over this factor might result in showing an unprofessional brand attitude.
Absolutely. Over the entire pizza box, we offer Hi-Res Flexo and CMYK Litho full-color processes. The printing will be of photo quality, making it an extremely effective marketing tool. However, because a CMYK Litho color process necessitates more complex manufacturing, it is significantly more expensive than Hi-Res Flexo. The major difference between these two is technology, applications, and output quality. For example, the CMYK litho can take more setup time than the Hi-Res Flexo because of the need for plate preparation. Similarly, the Hi-Res Flexo has an advantage over the other one in terms of cost-effectiveness. Thus, the choice is all yours as each of them has some pros and cons at the same time.
Your Customer Journey Simplified
Customized orders can be scary to initiate. We keep the Process as simple as we can for your convenience!
Discuss Your Requirements

Quotation and Confirmation

Consultation and Design Work

Production and Delivery