Custom Sizes

Order custom-sized boxes to suit your needs perfectly.

Personalized

Discover personalized packaging exclusively for your needs.

Custom Style

Personalize your style with customizable packaging.

Free Design Support

Unlock free design support.

Free Shipping
Discounted Prices
For added strength and robustness, materials including kraft, bux board, and corrugated are employed in the production of custom incense boxes. These materials ensure product safety by protecting the items from potential risks during handling and shipping. Custom rigid incense boxes are inexpensive because their manufacturing materials come from natural resources. In their production, environmentally friendly binders and adhesives are used. Some consumers buy custom boxes with die-cut windows so that buyers can see the items without opening the box. They have custom-shaped handles to make carrying them simpler, as well as magnetic or Velcro lids for increased security. They can also come with custom-sized inserts and compartments according to the needs of users.
Custom-printed incense boxes come with relevant images and graphics to depict the packaged items. These boxes feature the brand's name and logo to make it simpler for customers to recognize a brand's products in stores. They are printed with ink that is safe for the environment. Modern printing methods like offset printing, lithography, and digital printing are used to create high-quality printed boxes. They also have an opulent feel due to surface finishing options, including embossing, PVC, foil stamping, coatings, and foiling.
To get a quick price quote, please submit this price request form after filling out your required specifications. Our sales representative will shortly get in contact with you.
Unlock the potential of your products with our unrivaled packaging solutions tailored to your industry and specific product needs.
Sample Price: $1.75 (Per Box)
| | |
| --- | --- |
| Dimensions | All custom sizes & shapes |
| Min.quantity | 50 Boxes ( Hardproof Sample Option Available ) |
| Default process | Die cutting, gluing, scoring, perforation |
| Printing | Cmyk, pms, no printing |
| Options | Custom window cut out, gold/silver foiling, embossing, raised ink, pvc sheet. |
| Turn around time | 10-12 business days , rush |
| Paper stock | 10pt to 28pt (60lb to 400lb) eco-friendly Kraft, e-flute corrugated, bux board, cardstock |
| Proof | Flat view, 3d mock-up, physical sampling (on Request) |
Incense Boxes
An essential part of the packing industry, incense boxes serve multiple purposes. That goes beyond simply housing incense sticks. Manufacturers do not only design them to protect delicate incense products. But also to enhance their visual appeal and marketability. Sturdy cardboard materials come into play while making packaging boxes for incense items. Incense sticks remain shielded during transportation and storage due to these miraculous materials. The material's thickness and quality depend on the product's requirements. And the preferences of the product manufacturers. Intricate and captivating artworks are commonly found on such boxes. Which helps greatly in marketing and branding the products. The choice of colors, patterns, and images on the box can convey a lot about the type and scent of the incense. Making it easier for customers to identify and select their preferred fragrance.
www.customboxesonly.com designs intricate incense boxes. That offers ease of access to our consumers. Many of our packages for incense feature a flap or a lid that can open and close without much effort. That's making sure that the sticks remain fresh and fragrant until the end customer is ready to use them. Some of our boxes may also include inner compartments or dividers. To keep the incense sticks organized and from rubbing against each other.
Custom styles of incense boxes that we suggest
Each one of our packaging designs is a master class in itself. However, we do suggest our customers choose a box style for their incense products. That offers functionality and an appealing presentation. The choice of custom incense boxes depends on certain factors. Such as the type of incense, its quantity, and branding considerations. Here are some of our highly recommended box styles for incense packaging.
Tuck top auto bottom box.
This style is a popular choice for incense packaging. With features like a tuck-top lid for easy access and an auto-lock of the bottom for secure closure. We can customize this box style with printing options. That displays branding and product information.
Slider box
Such type of boxes is sleek and modern in design. We make an outer sleeve in them that slides over an inner tray. Providing a unique and premium feel to the packaging. We customize them with high-quality graphics. To enhance the aesthetics of the incense products.
Window boxes
Our window boxes showcase the incense sticks inside the box. Making them an excellent marketing choice. The transparent window is made of plastic or acetate. Allowing the customers to look at the product without opening the box. This style enhances product visibility, and it can be combined with other box styles as well.
Two-piece rigid box
Rigid boxes provide high-end and luxurious packaging. To even some of the most standard products. Our two-piece rigid box consists of two separate parts: a base and a lid. Such packages offer excellent protection. And one can customize them with various finishes. Namely embossing and debossing for a sophisticated look.
Drawer box
This style of packaging is ideal for luxury or gift-oriented incense products. It offers a memorable unboxing experience. There is a sliding drawer within an outer sleeve. Which offers great aesthetics and functionality as well.
Captivating prints
We make our printed incense boxes not only to enhance the visual appeal. But to give them unmatched functionality as well. Here are some of our focus areas in this regard.
High-quality graphics
We invest in high-resolution graphics and images for our box designs. Make sure that the artwork appears sharp and vibrant. Capturing the attention of potential customers. Our professional graphic designers help to create visually appealing artwork. That aligns completely with the product manufacturer's story.
Color selection.
We choose colors that resonate with the consumer's identity. And the mood or theme of the incense products. We use color schemes that complement the fragrance or type of incense.
Branding elements
In a prominent design, we incorporate logos, brand names, and taglines onto our boxes. We understand that consistency in branding helps customers. To recognize the products and build brand loyalty.
Typography
We select fonts that are completely legible and appropriate for the brand in hand. Our typography matches the overall style of the packaging. We use different fonts for headings, product descriptions, and other information. To create a visual hierarchy.
Exclusive finishes
Techniques such as embossing, foil stamping, and UV coating add texture. And also depth to our packaging designs. We apply these techniques to make our packaging stand out and feel more luxurious.
Eco-friendly Incense Boxes
Environmental considerations are extremely important in today's times. This is why we give importance to environmental safety in our packaging designs. We opt for eco-friendly materials and sustainable packaging practices. This does not only reflect a commitment to environmental responsibility. But also resonates with eco-conscious consumers. Especially those who are looking for products that align with their values.
Materials:
We source materials that we choose for our product manufacturing. From post-consumer or post-industrial waste. This reduces our need for virgin resources and helps to divert waste from landfills.
Biodegradability:
One of the standard features of our incense packaging is its biodegradability. We designed it to break down naturally over time. This minimizes their impact on the environment. This practice is in stark contrast to traditional packaging materials. Like plastic, which can persist in landfills for centuries.
Minimalist designs:
Our boxes for incense often embrace a minimalist design philosophy. Hence reducing the use of inks and dyes. This promotes a clean and uncluttered aesthetic. We also use soy-based inks for printing that are less harmful. Compared to petroleum-based inks.
Recyclability:
Our boxes are easy to recyclable. This means that one can place them in recycling bins after their initial use. To process them into new paper products. This closed-loop recycling approach further reduces their environmental footprint.
Reduced packaging waste:
Consumers of eco-friendly packaging solutions often strive for efficiency in packaging designs. We minimize excess packaging materials. And ensure that the boxes are appropriately sized for the products they contain. Our boxes contribute to a more sustainable packaging ecosystem by reducing packaging waste.
Transparent information:
to further demonstrate our commitment to eco-friendliness. Our boxes include information on the packaging itself. That explains their environmental benefits and encourages responsible disposal.
Conclusion:
We incorporate convenient and hassle-free ways to serve our customers. Our company offers wholesale incense boxes that are quality-assured and extremely affordable. We have several beneficial deals and offers for our customers. That motivates them to place their orders with us. Our commitment to providing quality packaging. Reaches out all across the world with equal efficiency. Order our incense boxes today and see how they can transform your product identity.
Food & Beverage Packaging
A water based coating that creates a semi gloss surface.
Food Safe Coating
A coating applied on the inner side of the box to make it food-safe.
Gloss Lamination
A thin layer of lamination that makes the box surface glossy.
Food & Beverage Packaging
A water based coating that creates a semi gloss surface.
Metallic Coating
A metallic layer of coating applied to give an extra shine to your box.
Pearlescent Coating
A decorative coating to give surface an extra shine.
Soft Touch Coating
A coating that produces smooth surface. Its considered a cheaper alternative to lamination.
UV Coating
UV-cured coating that can be done for spot and flood applications.
Matte Lamination
A thin lamination that gives the box a matte surface.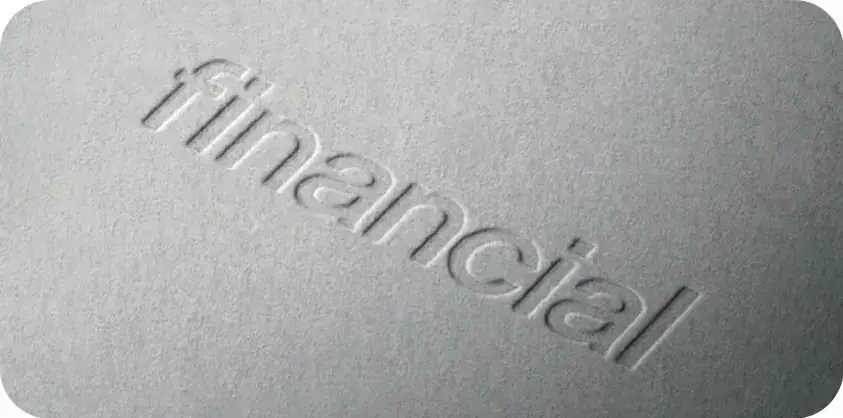 Embossing and Debossing
A process that creates a raised or recessed pattern on the surface.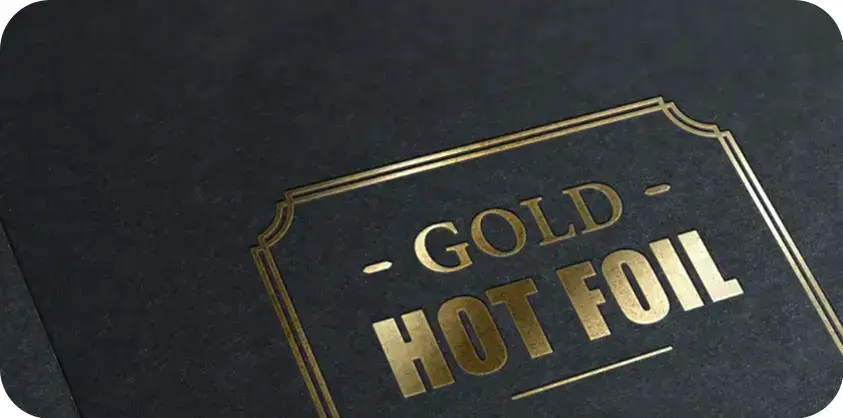 Metallic Foil Stamping
Hot foil transferred onto paper using stamping method.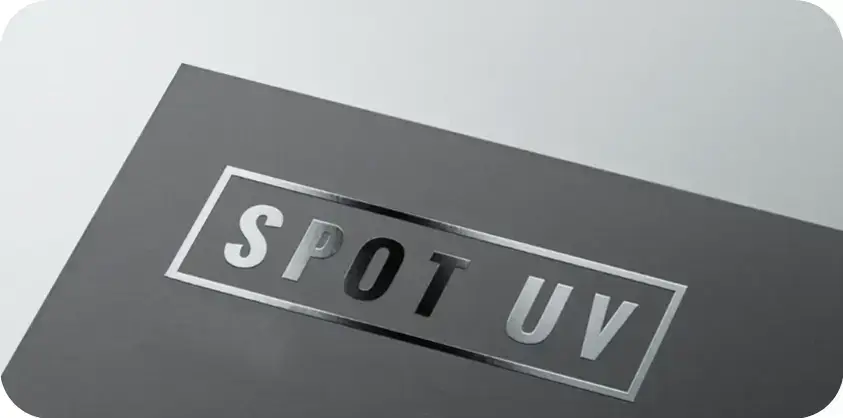 Spot UV
UV gloss coating cured on specific areas.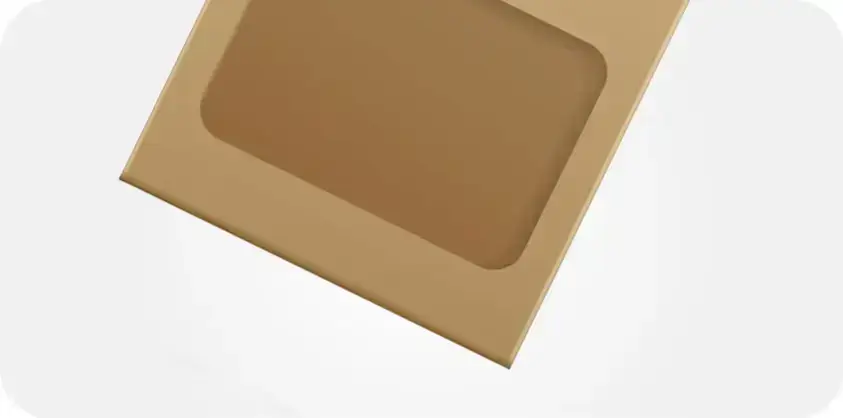 Window Cut-Out
A process where a cut-out is created on the box.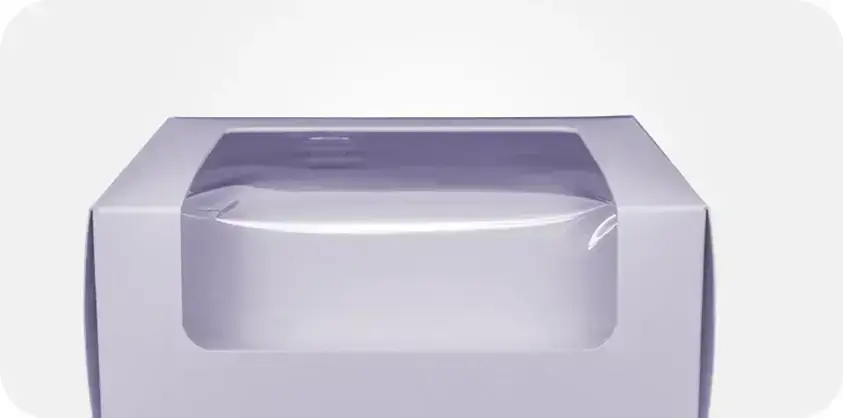 PET Window Patching
A method to apply a transparent plastic film covering the cut-out.
Frequently Asked Questions
Yes, we can construct custom incense boxes that exude a complementary smell when opened to help people relax or meditate. Opening the incense box is more sensual and immersive with this function. We can treat the interior or exterior of the incense box with scented inks or coatings that exude a pleasant and complementing fragrance when opened. Small compartments or inserts can house essential oils or scented pads. When the box is opened, these oils or pads produce a relaxing scent. We can also enclose fragrance molecules in tiny capsules via microencapsulation. These capsules can be used in packaging and rupture when opened to release scent. In this way, you can make your incense boxes to release a pleasant aroma to inspire buyers.
Incense boxes can have interactive AR labels that provide a visual and aural experience. AR technology in incense packaging can create an immersive experience. We can add an AR code or marking to the incense box label. Buyers can scan this code with a compatible smartphone app to activate augmented reality. AR also lets consumers experience relaxing landscapes, animations, or tranquil graphics that match the incense's aim. We also let users choose their preferred sceneries and sounds for meditation or relaxation in the AR experience. It can help to offer a great experience to your customers.
Eco-friendly incense boxes manufactured from sustainable materials can be planted to grow herbs or flowers after use. Innovative and sustainable incense boxes help to reduce waste and stimulate reforestation or plant growth. The incense boxes are composed of biodegradable and eco-friendly materials that break down naturally in the environment. We can offer boxes that contain herb or flower seeds. These seeds are implanted in paper or cardboard during production. After using the incense, the package instructs customers to plant the box. A container, garden, or other suitable place can be used. This trick reduces packaging waste and promotes reforestation or plant growth.
Your Customer Journey Simplified
Customized orders can be scary to initiate. We keep the Process as simple as we can for your convenience!
Discuss Your Requirements

Quotation and Confirmation

Consultation and Design Work

Production and Delivery