Custom Sizes

Order custom-sized boxes to suit your needs perfectly.

Personalized

Discover personalized packaging exclusively for your needs.

Custom Style

Personalize your style with customizable packaging.

Free Design Support

Unlock free design support.

Free Shipping
Discounted Prices
A box with four locking flaps at the bottom is referred to as a 1-2-3 bottom box, "snap bottom box," or "interlock box." Custom 1-2-3 bottom boxes got their name because these flaps may be quickly closed in three easy stages to secure the contents of the box. Depending on the size or quantity of the products being placed inside, these boxes come in all necessary size options. A customized box with a lid keeps out contaminants like dust and bacteria. Its special inserts, placeholders, and dividers keep the products packed safely since they reduce the possibility of product damage from bumping. Due to specially created window cut-outs on these boxes, buyers can observe the retail items without opening the box.
The custom rigid 123 bottom boxes are printed with the company name and logo. They include vital printed information about the company and its items to win over customers. They have printed graphics, pertinent images, drawings, and other printing elements to pull in the intended audience. High-quality custom-printed 123 bottom boxes are made using contemporary printing methods like lithography, offset printing, and digital printing. Buyers can access the relevant product information by scanning the barcodes and QR codes on retail boxes.
To get a quick price quote, please submit this price request form after filling out your required specifications. Our sales representative will shortly get in contact with you.
Unlock the potential of your products with our unrivaled packaging solutions tailored to your industry and specific product needs.
Sample Price: $1.75 (Per Box)
| | |
| --- | --- |
| Dimensions | All custom sizes & shapes |
| Min.quantity | 50 Boxes ( Hardproof Sample Option Available ) |
| Default process | Die cutting, gluing, scoring, perforation |
| Printing | Cmyk, pms, no printing |
| Options | Custom window cut out, gold/silver foiling, embossing, raised ink, pvc sheet. |
| Turn around time | 10-12 business days , rush |
| Paper stock | 10pt to 28pt (60lb to 400lb) eco-friendly Kraft, e-flute corrugated, bux board, cardstock |
| Proof | Flat view, 3d mock-up, physical sampling (on Request) |
123 bottom Boxes
Another name for the 123 bottom boxes is "snap lock boxes.These boxes will need more time for their assembly. They are also more secure as compared to tuck-end boxes. Their bottom flaps are interlocked for better security. Their printing elements can also enhance their appearance. The environmentally friendly manufacturing materials enhance their value. Environment-friendly materials include cardboard, Bux board, and Kraft. They are also waterproof. These boxes also come with airtight lids and die-cut windows. They can also come with fascinating and pertinent printed graphics to capture the interest of the target audience. Their finishing options help to increase their appeal. Finishing options include foiling, embossing, additional coatings, and PVC.
We can manufacture 123 bottom boxes by using cardboard or other materials. They are environmentally friendly and sturdy. You can buy these boxes from us with the features according to your products.
Personalized 123 bottom boxes
Creating distinctive shapes for packages can be a wonderful approach to attracting clients. Therefore, every company wants packaging that can come with features to suit their requirements. We offer a selection of designs for product packaging. They can be cube-shaped, round, or rectangular. You can also get them in whatever shape you choose. For instance, they can be hexagonal, pentagonal, or heart-shaped boxes. These distinctive shapes will demonstrate how inventive your business is. www.customboxesonly.com also manufactures these boxes using sturdier materials. These materials can be brown or white kraft, textured paper, and metallic paper. The best characteristic of these materials is their eco-friendliness. They don't have any negative impact on the environment. They are also cost-effective and sustainable.
Interesting add-ons
We can also create specialized packaging with relevant add-ons. For instance, you can get a box with special inserts and placeholders. Their size and shape will be according to the product you need to place inside. We can also create a box with multiple inserts. It will be an amazing choice to keep two or more items inside. You can also get packaging with inside printing. We can print graphics, textual details, or drawings inside the box. We can also print board games or puzzles inside the boxes on demand for our clients. You can also request to have a box with airtight lids and ribbon handles. Customized handles and windows can also enhance the catchiness of these boxes.
123 bottom boxes with an elegant finishing
Luxurious finishing of a packaging solution can be an effective approach to grab the attention of buyers. We offer many surface finishing options for packaging solutions. You can get packaging with either gloss coating or matte coating. You can also go for aqueous coating, waterproof lamination, and smudge-free. There will also be an anti-scratch coating that can keep the surface of a box safe and attractive. These boxes are also available with copper, silver, or gold foiling. It is the greatest method for giving these boxes a metal-like appearance. We also offer several add-ons to give them a luxurious touch. For instance, we can use embossing, hot foil stamping, cold foil stamping, and debossing to imprint text or imagery. These techniques can help to enhance the visual appeal of your packaging.
High-quality printing
All kinds of packaging solutions come with relevant printed content. For instance, there can be printed imagery, graphics, and textual details. In some cases, we may print drawings and artwork. These printing elements can change the visual appearance of a product box. We can use offset and screen printing on demand for big orders. However, you can go for comparatively cheaper digital printing. These printing techniques can produce excellent printed products. We also offer lithography, inkjet printing, and flexography. We use soy-based, water-based, or oil-based inks for printing according to the needs of clients. Our printing team also uses PMS, CMYK, and fluorescent color inks. They can help to produce brilliant printed products.
Why choose us?
We respond quickly so that our customers will continue to use our services. Our team can ensure that all orders are delivered on schedule. In 10 to 12 business days, we can send standard orders. If you want us to complete your orders even more quickly, you can use our rush delivery service. There is a nominal charge for this service. We can dispatch rush orders in 6 to 8 business days. All clients within the country are eligible to benefit from the free shipment. Our shipping costs for consumers outside of the country are reasonable. Additionally, we offer free guidance on budgeting and other methods to save money. www.customboxesonly.com also offers free design support. It can help you create the best design for 123 bottom boxes. Clients can take advantage of our services, such as "no die-cut charges" and "no plate charges."
Food & Beverage Packaging
A water based coating that creates a semi gloss surface.
Food Safe Coating
A coating applied on the inner side of the box to make it food-safe.
Gloss Lamination
A thin layer of lamination that makes the box surface glossy.
Food & Beverage Packaging
A water based coating that creates a semi gloss surface.
Metallic Coating
A metallic layer of coating applied to give an extra shine to your box.
Pearlescent Coating
A decorative coating to give surface an extra shine.
Soft Touch Coating
A coating that produces smooth surface. Its considered a cheaper alternative to lamination.
UV Coating
UV-cured coating that can be done for spot and flood applications.
Matte Lamination
A thin lamination that gives the box a matte surface.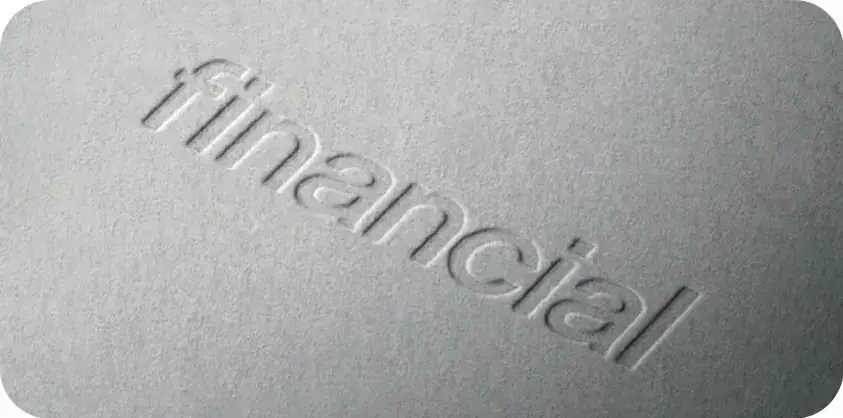 Embossing and Debossing
A process that creates a raised or recessed pattern on the surface.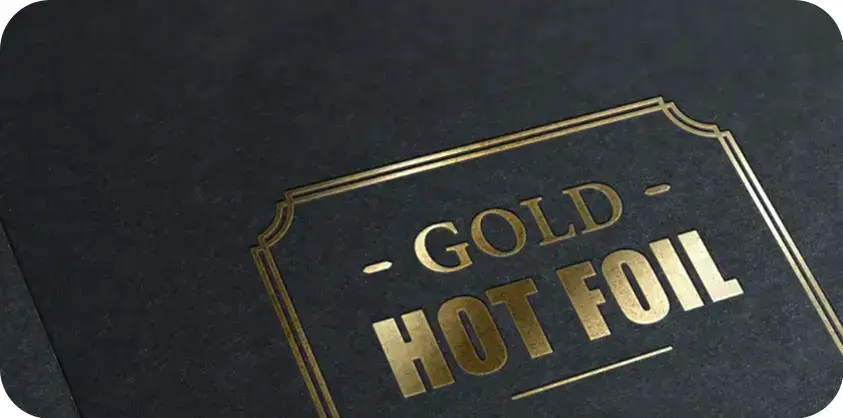 Metallic Foil Stamping
Hot foil transferred onto paper using stamping method.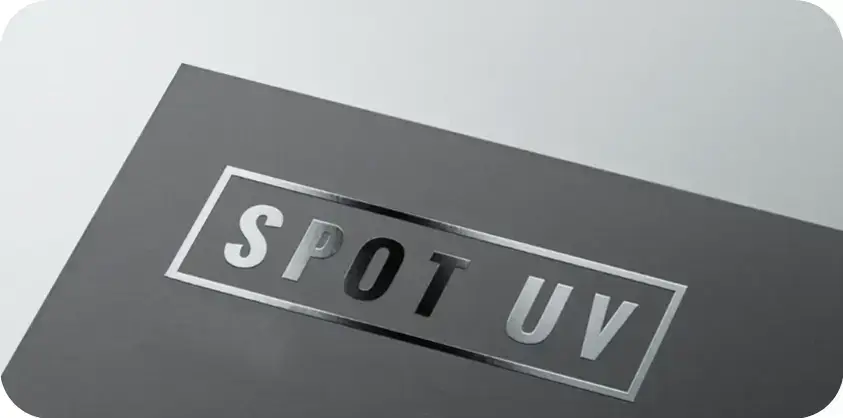 Spot UV
UV gloss coating cured on specific areas.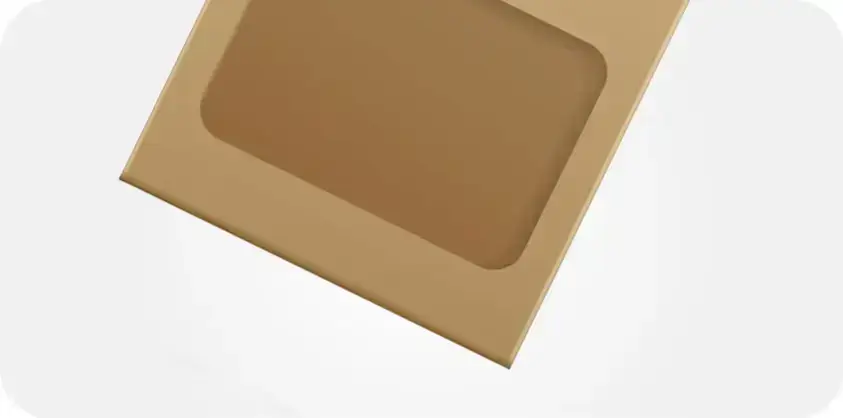 Window Cut-Out
A process where a cut-out is created on the box.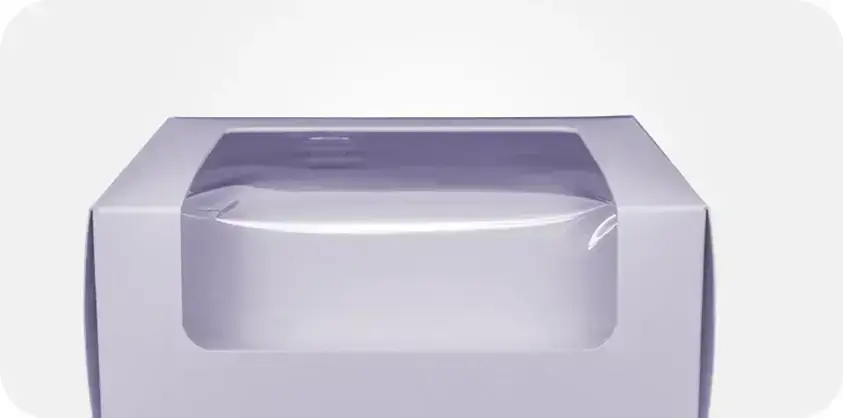 PET Window Patching
A method to apply a transparent plastic film covering the cut-out.
Frequently Asked Questions
Yes, you can get scented custom 1-2-3 bottom boxes for perfumes and cosmetics. Scenting your package can make your product stand out. You can discuss your requirements for scented boxes with our design team. You need to communicate your needs to our team if you want to get perfumed boxes. You also need to choose an aroma for the boxes. You can use floral, citrus, lavender, and other aroma notes to enhance your product when it comes to cosmetics and perfumes. You can also work with our team to establish the optimal aroma infusion process. We may use scented inks, sprays, and add scented coatings to packaging for this purpose. In this way, your scented packaging can offer a great shopping experience.
The design of Custom 123 Bottom Boxes facilitates simple assembly. The three easy stages of setting them up are referred to as the 123 bottom To secure the bottom, fold the two side panels inward, then fold the bottom panel and tuck in the last flap. It's an easy method that doesn't call for any adhesives or specialized instruments. However, you can also see videos on our website to assemble these boxes at home. Their flaps remain in place and don't get apart during shipping or handling. Their stronger bonding helps to ensure the safety of packaged items during transit.
Different users can consider the use of custom 123 bottom boxes for various products, including retail items, electronics, foods, cosmetics, and medicines. However, they are customized according to the needs of users. For instance, in the case of food packaging, these boxes are manufactured of food-grade materials, and their printing inks are also food-grade. They also come with protective coatings to prevent risks due to sunlight, moisture, and water. Their airtight lids help to keep dust and other germs at bay. In the case of electronics, they are manufactured by using sturdier materials that can resist bending and tearing. We can say that these boxes are usable for several products after a few special customizations.
Your Customer Journey Simplified
Customized orders can be scary to initiate. We keep the Process as simple as we can for your convenience!
Discuss Your Requirements

Quotation and Confirmation

Consultation and Design Work

Production and Delivery