Custom Sizes

Order custom-sized boxes to suit your needs perfectly.

Personalized

Discover personalized packaging exclusively for your needs.

Custom Style

Personalize your style with customizable packaging.

Free Design Support

Unlock free design support.

Free Shipping
Discounted Prices
Custom cube boxes stand out in retail environments. These boxes' colors and sizes are chosen based on the type of product that will be put within. Their distinctive color combinations aid in promoting a brand in the marketplace. Custom eco-friendly cube boxes are created using kraft paper, cardboard, and cardstock. Because these materials don't accumulate for very long, they protect the environment and living things. These materials resist bending and tearing to keep the products secure until they are in the hands of customers. They are inexpensive, making them affordable to even tiny businesses.
In order to pull in potential clients, custom-printed cube boxes feature printing elements such as graphics, images, and drawings. Customers can discover vital details about the products and the producer by scanning printed barcodes and QR codes. Numerous printing techniques, including lithography, offset printing, and flexography, can be used to create excellent printed boxes. A number of surface finishing techniques are available, including matte or gloss coatings, silver or gold foiling, embossing, foil stamping, debossing, and others to boost their appeal. These boxes have foam inserts, velvet interior lining, and die-cut windows. Their die-cut windows are important as they improve product visibility by letting people see the products without opening the box.
To get a quick price quote, please submit this price request form after filling out your required specifications. Our sales representative will shortly get in contact with you.
Unlock the potential of your products with our unrivaled packaging solutions tailored to your industry and specific product needs.
Sample Price: $1.75 (Per Box)
| | |
| --- | --- |
| Dimensions | All custom sizes & shapes |
| Min.quantity | 50 Boxes ( Hardproof Sample Option Available ) |
| Default process | Die cutting, gluing, scoring, perforation |
| Printing | Cmyk, pms, no printing |
| Options | Custom window cut out, gold/silver foiling, embossing, raised ink, pvc sheet. |
| Turn around time | 10-12 business days , rush |
| Paper stock | 10pt to 28pt (60lb to 400lb) eco-friendly Kraft, e-flute corrugated, bux board, cardstock |
| Proof | Flat view, 3d mock-up, physical sampling (on Request) |
Cube Boxes
Cube boxes are small in size; they have a cube-like shape, and manufacturers make them from sturdy variations of cardboard. Contrary to their simple appearance, they are very handy and useful. Such a type of box has six equal sides, quite similar to the dice roll people use while playing board games. They can pack small gifts to standard or small retail items quite efficiently. Cube packaging is extremely easy to handle, store and assemble. Such boxes offer a neat and uniform mode of packaging whatever item that is in hand. Manufacturers add labels and decorate them to make them more appealing and informative, depending on the purpose.
Our simple and handy cube boxes are made of cardboard variations that are meant to last and offer immaculate protection to the products. Retailers use such boxes for multiple things due to their durability and storage capabilities. They present the packed products to the audience in an organized and neat manner.
Customization of Cube Boxes
The choice of how much customization one has to add to their product packaging depends on multiple factors. Elements such as branding requirements, product specification and requirements, and target customers play a vital role in this decision making. Here are some of the popular customization options that we suggest our customers add to their custom cube boxes.
Finish and texture
We suggest the application of matte or glossy finishing on the boxes. They give extra shine and vibrance to the box colors. And also make them extra secure for the products they carry. Embossing, debossing, and foil stamping also add a touch of extravaganza to the overall appeal of the box. They give a tactile, visual appeal to the box, making it look premium and lavish.
Window cutouts
This option is a win-win option, no matter what the box style is. Adding a window cut to the cube packaging box adds a touch of intimidation to the package. The box begins to intimidate customers to make a purchase by showing of the oomph factor of the product that is inside it.
Patterns and styles
Standard shapes and standard sizes? Well, not today. We urge our clients to incorporate patterns, motifs, and intricate designs that will set them apart from the competition. Such gimmicks are extra profitable with special editions and seasonal packaging.
We put no stop to the size and shape variations for our packing boxes. Our clients can shape and size their boxes as per their specific needs.
Printing of cube boxes
We liberate our clients to select the prints for their printed cube boxes. However, there are certain elements that we do suggest them to add. These include
Branding and logo
Brand recognition is highly important in the retail world today. This is why we suggest to add impressive branding elements like logo and brand colors on the packaging.
Typography
We suggest to add an appropriate font style and size for any text on the box. Our expert designers also make professional suggestions in this regard. Product information, slogans, and taglines make a lasting impression if one selects the right font for them.
Personal notes
Personal notes inside a packaging box help to create a first hand connection between the customer and the manufacturer. They can make packaging more exclusive and meaningful. Especially the gift boxes.
Information and instructions
The inclusion of necessary information such as care instructions, usage information, and ingredient details on the box enhances its value. Customers tend to retain boxes that have important details on them.
Graphics and imagery
Graphics help a customer visualize what a product looks like inside a box. Food items and cosmetics make full use of this option and grasp a customer via a glimpse. The choice of graphics and images to print on a box has a huge impact on how the box is accepted by the audience.
Foil stamping
This process involves applying a metallic foil to particular parts of a box for a shiny look. We suggest to use this technique for logos and key design elements.
Eco friendly printing
We suggest the use of eco printing options. We offer recyclable materials and chemical free inks in this regard. This practice aligns with the sustainability trends. It can also prove to be a selling point for environmentally conscious customers.
Maintain consistency
Making sure that our clients receive a consistent branding across all their different packaging sizes and styles is our prime focus. This helps in brand recognition and trust building.
Bleed and safe zones
We make sure that our designs include a bleed (extra space beneath the cut lines) and safe zones. Safe zones are areas where the critical content of the box does not get cut off. This prevents unintended trimming of graphics.
Design Placement
We pay special attention to where we place the design elements on a box. Thus making sure that the importance of the product, vital information, and graphics get a prominent display.
Regulatory compliance
All our box prints come with complete compliance with the regulations for product information, warnings, and certifications.
Wholesale deals and shipping discounts
We offer special deals on our high-volume orders. Our wholesale cube boxes are highly buyable due to their meagre prices. We offer free shipping within the United States of America on all standard orders, be they retail or wholesale. Our special deals and discounts are accessible through our social media handles, where we post regularly. We also offer special edition packages that are available for a limited time only.
Conclusion
www.customboxesonly.com offers a convenient way to access quality packaging in all parts of the world. With our capable freight partners, we can reach our customers no matter where they are. Our cube boxes can offer a cheek and compact look to products of various types. Our services reach way beyond order completion, and we continue to assist our customers after sales as well. Valuable purchasers can get in touch with us any time, and we are always willing to assist them.
Food & Beverage Packaging
A water based coating that creates a semi gloss surface.
Food Safe Coating
A coating applied on the inner side of the box to make it food-safe.
Gloss Lamination
A thin layer of lamination that makes the box surface glossy.
Food & Beverage Packaging
A water based coating that creates a semi gloss surface.
Metallic Coating
A metallic layer of coating applied to give an extra shine to your box.
Pearlescent Coating
A decorative coating to give surface an extra shine.
Soft Touch Coating
A coating that produces smooth surface. Its considered a cheaper alternative to lamination.
UV Coating
UV-cured coating that can be done for spot and flood applications.
Matte Lamination
A thin lamination that gives the box a matte surface.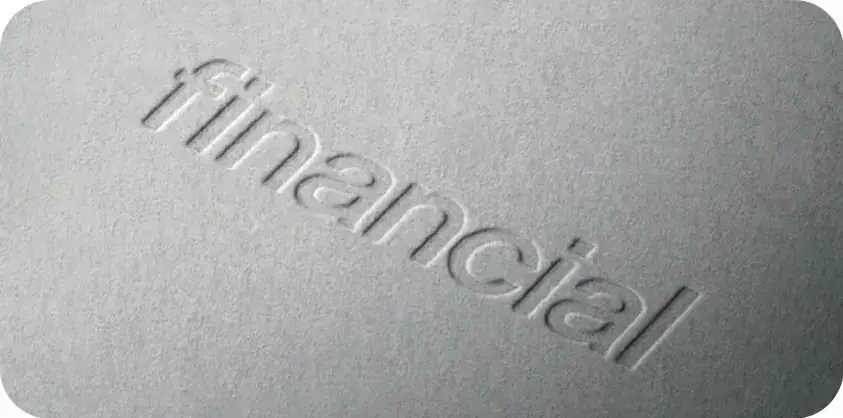 Embossing and Debossing
A process that creates a raised or recessed pattern on the surface.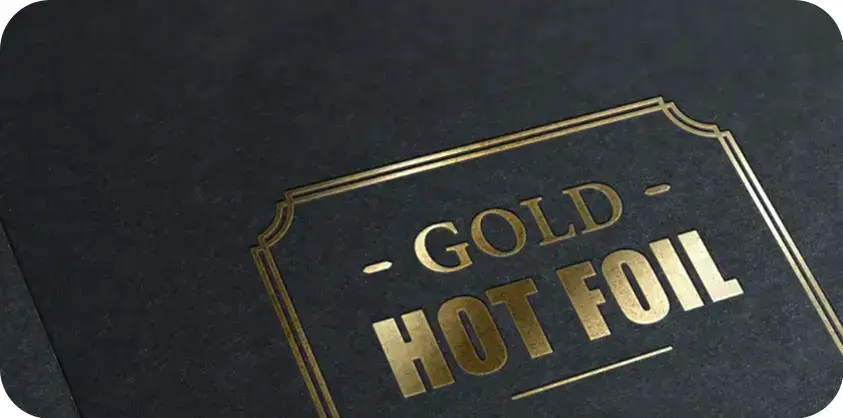 Metallic Foil Stamping
Hot foil transferred onto paper using stamping method.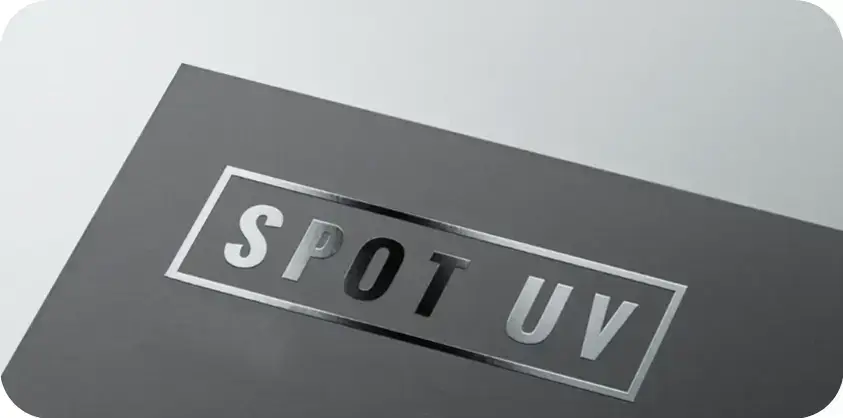 Spot UV
UV gloss coating cured on specific areas.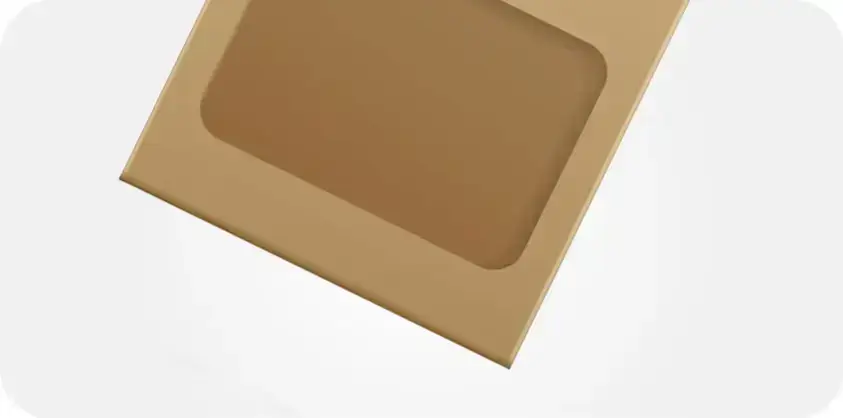 Window Cut-Out
A process where a cut-out is created on the box.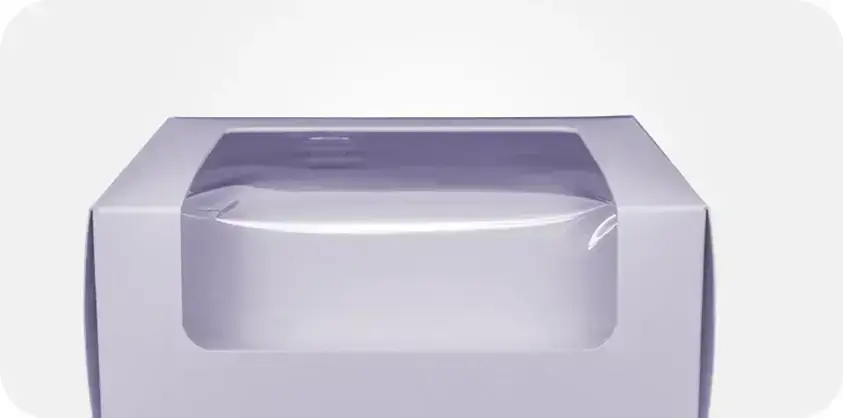 PET Window Patching
A method to apply a transparent plastic film covering the cut-out.
Frequently Asked Questions
To make cube boxes crease- and tear-resistant, you need to pay special attention to design, materials, and strengthening susceptible regions. We use high-quality cardboard or corrugated board with a thicker base weight for the box. Thicker material resists creases and tears. We also select stronger corrugated cardboard because it has a higher flute profile (B, C, or E flute). Rigid flutes provide better durability. Cube boxes' corners are generally the weakest. We increase their cardboard thickness or use corner protectors. We can also add corner flaps or inserts for extra strength. We use strong adhesive on box seams, especially corners and edges. We can also use reinforced or water-activated tape for further security. Scoring produces fold lines that make box assembly easier without wrinkles. Perforations allow controlled tearing along particular lines for box opening without damage. In this way, we can avoid creases and tearing.
Hygiene, protection, and compliance with standards are needed to make cube boxes safe for food and medicine. We manufacture cube boxes from food-grade materials. We also check the cardboard or paperboard for chemicals that could leak into food or medicine. You can also get cube boxes with food-safe lamination or coating. The box looks better and is protected from infection. We also ensure food and pharmaceutical packaging materials and production procedures meet local and international standards. This includes FDA or local health authority standards. You can get cube boxes with shrink bands, seals, and tear strips to keep items secure and uncontaminated until the end user opens them.
Yes, you can get cube boxes with modern digital features to create a dynamic and engaging customer experience. You can get them with QR codes or NFC tags on the package. These codes or tags can unlock product information, how-to videos, user manuals, and unique content or promotions when scanned with a smartphone. We can also add AR to the packaging. AR apps let customers engage with product packaging and see additional information, animations, and interactive experiences. In this way, your modern packaging can offer a great shopping experience to people.
Your Customer Journey Simplified
Customized orders can be scary to initiate. We keep the Process as simple as we can for your convenience!
Discuss Your Requirements

Quotation and Confirmation

Consultation and Design Work

Production and Delivery