Custom Sizes

Order custom-sized boxes to suit your needs perfectly.

Personalized

Discover personalized packaging exclusively for your needs.

Custom Style

Personalize your style with customizable packaging.

Free Design Support

Unlock free design support.

Free Shipping
Discounted Prices
The majority of consumers choose high-quality custom bed sheet packaging. They can withstand bending or tearing because they are tougher and more resilient. They withstand a variety of stresses while being handled and transported due to their robustness. They are produced using low-cost materials, including kraft paper, bux board, and others. They are also excellent for the environment because they are biodegradable and reusable. Their waterproof lamination protects products from hazards posed by moisture and water. The custom-shaped inserts and placeholders help to arrange bed sheets in an appealing manner. Custom rigid bed sheet boxes with inside velvet lining or foam inserts are available for better product presentation.
Customers may view the product without opening the package due to die-cut windows. These boxes have lift-off, Velcro, or magnetic lids to keep dust at bay. Custom-printed bed sheet packaging comes with printed text, graphics, and relevant photos. QR codes and bar codes are printed on this packaging for buyers to scan them and get the desired information. They come in a variety of vibrant colors, and each color scheme represents a certain company. A variety of finishing techniques can be applied, such as raised ink, PVC, embossing, foiling, and others, to make them more appealing.
To get a quick price quote, please submit this price request form after filling out your required specifications. Our sales representative will shortly get in contact with you.
Unlock the potential of your products with our unrivaled packaging solutions tailored to your industry and specific product needs.
Sample Price: $1.75 (Per Box)
| | |
| --- | --- |
| Dimensions | All custom sizes & shapes |
| Min.quantity | 50 Boxes ( Hardproof Sample Option Available ) |
| Default process | Die cutting, gluing, scoring, perforation |
| Printing | Cmyk, pms, no printing |
| Options | Custom window cut out, gold/silver foiling, embossing, raised ink, pvc sheet. |
| Turn around time | 10-12 business days , rush |
| Paper stock | 10pt to 28pt (60lb to 400lb) eco-friendly Kraft, e-flute corrugated, bux board, cardstock |
| Proof | Flat view, 3d mock-up, physical sampling (on Request) |
Bed Sheet Packaging
Packaging options for bed sheets vary with the size and type of the sheet in hand to the end use that the packaging has to perform. Initially, bed sheet packaging meant a neatly folded bedding cloth folded and shrink-wrapped. Now, the world of packaging has revolutionized in this sector as well. Boxes for packing bed sheets come in different variations of cardboard material. One can even find them in rigid options with luxurious finishes and cheek appearance. The sizes of such boxes are mostly standard since the bed sheets themselves have certain standard specifications. Boxes are not the only option to pack this product. One can also use card sleeves that hold the folded sheet in place and a sheet of plastic seals all over to form the shape of a clear box.
Bed sheet packaging comes in various forms with unique features depending on the usage of the packing and the quality of the sheet in hand. www.customboxesonly.com offers high-end packaging for both standard and luxury bed sheets that are sure to amaze our consumers and, consequently, their customers as well. Our quality packaging is well capable of giving standard bed sheets a luxurious and fancy appearance. We offer;
Distinctive shapes and customization of bed sheet packaging:
The sizes and shapes of bed sheet boxes are somewhat standard and do not offer much room for uniqueness. However, we do offer certain customization options to our valuable customers that help them add a touch of exclusiveness to their custom bed sheet packaging without breaking out from the set standards completely. One can add custom inserts, paper Mache motives, pictorial illustrations, and many other such gimmicks to make this packing more personalized. Custom-cut card sleeves play an important role in keeping the folds of the sheet in place and preserving the sheet from getting ruffled. We manufacture these sleeves by using premium card stocks that promise quality and performance.
Printed illustrations.
Printed bed sheet packaging can make a massive difference in how customers perceive a certain brand and its products. High-class illustrations leave positive customer feedback for all possible reasons. We produce world-class graphical depictions on packaging for bed sheets to make them an instantaneous hit amongst the audience.
Typefaces possess a special place in the world of packaging and printing. We offer the best typefaces that have the most profitable placement on the packaging items to give the best results. With the help of digital, screen, and offset printing, we continue to amaze our customers in the best possible way.
Foiling is relevantly new in the world of manufacturing packaging supplies. Foiling not only enhances the attractiveness of a packing item but also makes it a lot more secure and protective. Both gold and silver foiling are done at our facility with brilliant exuberance and perfection.
Not only is our printing process perfect, but it is also free of hazardous chemicals. To the maximum extent possible, we try to avoid using chemicals in our printing process. For this purpose, we use eco-friendly inks that are free of chemicals and carbons that may pose harm to the environment.
Sustainable bed sheet packaging.
Sustainability is not an option anymore; it's an undeniable necessity. The practice of sustainable operations needs deployment in every industry, especially in the packaging sector. This is why we try to make apt and appropriate use of sustainable supplies in our manufacturing processes. From inks to adhesives, the maximum amount of supplies that we use in our manufacturing process is either plant-based or sustainably sourced.
Our plant-based adhesives surpass all measures of quality and performance. At no point in time do our customers need to worry that their eco-product packaging will fall behind in quality or performance.
Interactive packaging.
So, if the packaging is for a bed sheet only, does it need to be specific to this sole purpose only? Not. With us, our clients get packaging solutions that reach way beyond their actual purpose. And connect our consumers with their clients on the next level. We imprint QR codes and bar codes on our boxes that help our consumers connect with their customers via their social platforms. Bed sheet brands can use this type of packaging for spreading out their deals. And product range as well as any other marketing plans that they may have.
We can also add any additional personalized notes or handouts that our clients may need to offer along with their products. One of our prize offerings is perfumed bed sheet packaging that gives the next level of unboxing experience to the customers.
All of our packaging designs are editable. One can find them in our exclusive design gallery on our website. On top of that, our professional design expertise is also absolutely free of charge. We can decide, design, manufacture, and print a box for our clients that best fits their needs and purpose.
Conclusion:
Bed sheets need just as much exclusive packaging as any other retail product. They are damageable, they are damageable, and they are also fragile in their capacity. To pack them properly and to give them their deserving place on retail aisles, brands need to invest in quality bed sheet packaging. We strive day and night to come up with new and innovative innovations in our sheet packaging range. Our clients get to enjoy free shipments within the United States of America, free design support, and many other fringe benefits. Rush delivery is also an option that comes with certain conditions.
We promise that we will deliver what we say at the time of order placement. In case of any uncertain occurrence, we compensate our clients to the maximum. Our vigilant support keeps our clients well-informed about their order-processing steps. We also give out tracking numbers once an order leaves our facility. So that our clients can track their packages and stay up to date about their deliveries.
Food & Beverage Packaging
A water based coating that creates a semi gloss surface.
Food Safe Coating
A coating applied on the inner side of the box to make it food-safe.
Gloss Lamination
A thin layer of lamination that makes the box surface glossy.
Food & Beverage Packaging
A water based coating that creates a semi gloss surface.
Metallic Coating
A metallic layer of coating applied to give an extra shine to your box.
Pearlescent Coating
A decorative coating to give surface an extra shine.
Soft Touch Coating
A coating that produces smooth surface. Its considered a cheaper alternative to lamination.
UV Coating
UV-cured coating that can be done for spot and flood applications.
Matte Lamination
A thin lamination that gives the box a matte surface.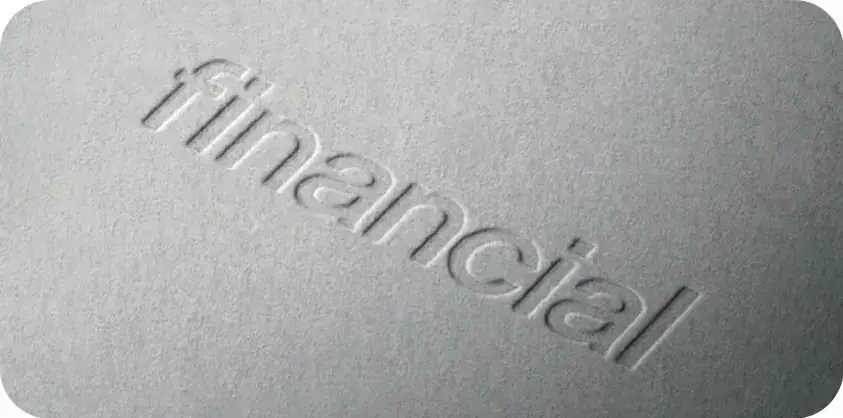 Embossing and Debossing
A process that creates a raised or recessed pattern on the surface.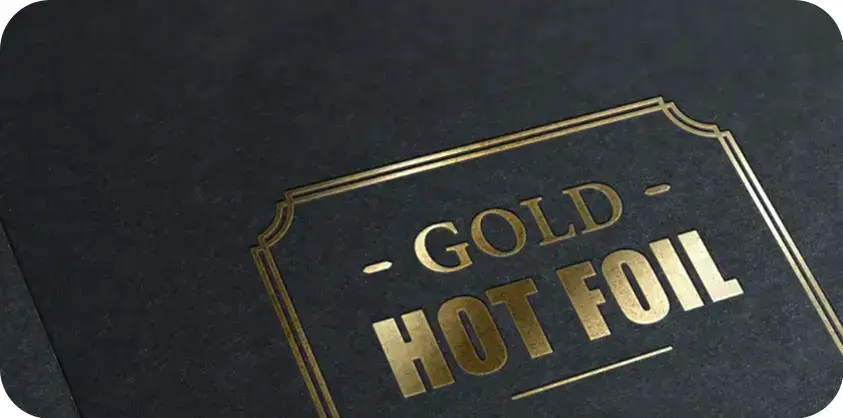 Metallic Foil Stamping
Hot foil transferred onto paper using stamping method.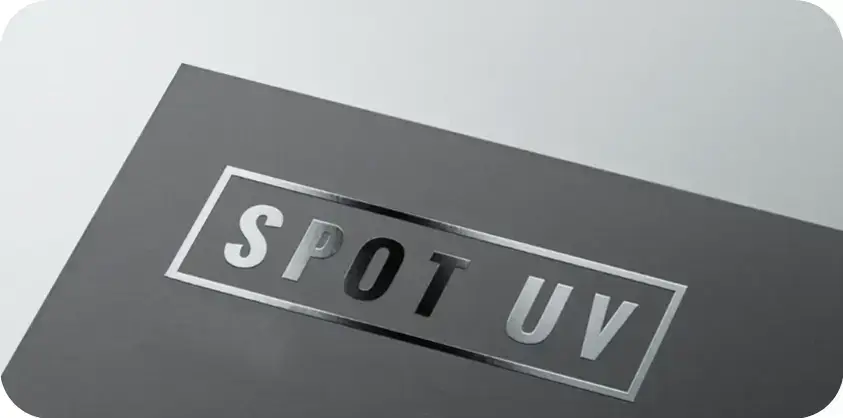 Spot UV
UV gloss coating cured on specific areas.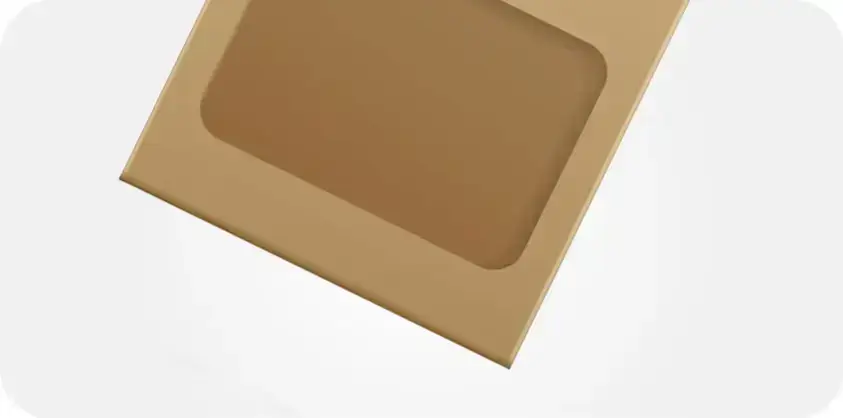 Window Cut-Out
A process where a cut-out is created on the box.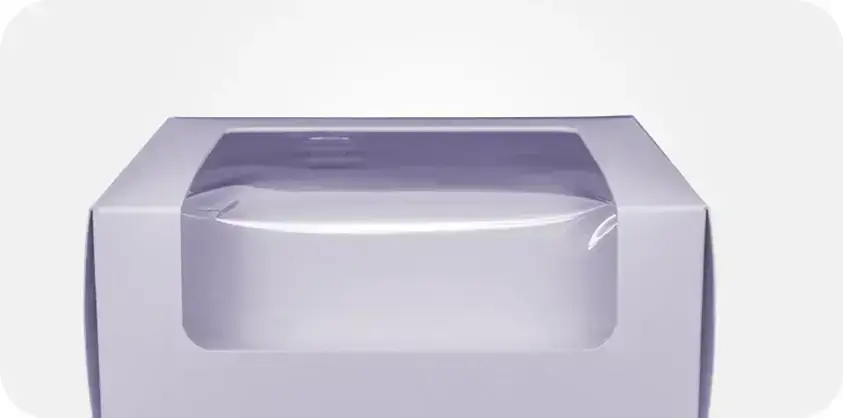 PET Window Patching
A method to apply a transparent plastic film covering the cut-out.
Frequently Asked Questions
In order to assist consumers in properly caring for their bed linens, we can print care instructions on the box. You can also ask our team to print care instructions to keep bed sheets secure. For instance, we can print washing and drying instructions so that customers should know what they have to avoid if they need to prolong the life of their bed sheets. We use stylish and elegant fonts to type these instructions, giving a charming effect to these boxes. This can improve client happiness and provide value to your product. Moreover, people will come again for shopping your bed sheets due to a great shopping experience.
Yes, customers can view the product without opening the box due to our bed sheet packaging with custom window cutouts. Improved visibility of products can help to convince people to buy the displayed items. We can also add specialized windows in creative shapes to increase the appeal of your boxes. For instance, we can add windows in the shape of your logo or any other creative shape. It will be prominent from a large distance. You can also get these boxes with custom-shaped handles and airtight lids. These magnetic or lift-off lids will not let dust come into the box to impact the quality of bed sheets.
By including zip closures in the packaging design, consumers will find it easier to access and reuse the packaging. We know that bed sheets are not used once. They are a reusable item, and people use these bed sheets occasionally. After using a bed sheet, they have to package it inside bed sheet boxes for later use. Therefore, the addition of zippers will make it easy for buyers to open and close the box to package their bed sheets. This function increases client pleasure and provides practicality.
Your Customer Journey Simplified
Customized orders can be scary to initiate. We keep the Process as simple as we can for your convenience!
Discuss Your Requirements

Quotation and Confirmation

Consultation and Design Work

Production and Delivery