Custom Sizes

Order custom-sized boxes to suit your needs perfectly.

Personalized

Discover personalized packaging exclusively for your needs.

Custom Style

Personalize your style with customizable packaging.

Free Design Support

Unlock free design support.

Free Shipping
Discounted Prices
Discover the power of custom mailer boxes in making every unboxing moment unforgettable. Personalize your packaging, showcase your brand identity, and contribute to sustainability.
Custom mailer boxes are used to create a cohesive brand image, deliver memorable customer experiences, and contribute to environmental responsibility. Their versatility makes them an indispensable tool for businesses looking to make a statement with their packaging. Transform your packaging into a memorable experience with custom mailer boxes. From vibrant full-color printing to eco-friendly materials, create a statement that excites your customers.
To get a quick price quote, please submit this price request form after filling out your required specifications. Our sales representative will shortly get in contact with you.
Unlock the potential of your products with our unrivaled packaging solutions tailored to your industry and specific product needs.
Sample Price: $1.75 (Per Box)
| | |
| --- | --- |
| Dimensions | All custom sizes & shapes |
| Min.quantity | 50 Boxes ( Hardproof Sample Option Available ) |
| Default process | Die cutting, gluing, scoring, perforation |
| Printing | Cmyk, pms, no printing |
| Options | Custom window cut out, gold/silver foiling, embossing, raised ink, pvc sheet. |
| Turn around time | 10-12 business days , rush |
| Paper stock | 10pt to 28pt (60lb to 400lb) eco-friendly Kraft, e-flute corrugated, bux board, cardstock |
| Proof | Flat view, 3d mock-up, physical sampling (on Request) |
Custom Mailer Boxes
In the world of business, making a strong first impression is key. When it comes to packaging, the unboxing experience is your chance to create a memorable moment for your customers. Enter custom mailer boxes – a game-changer for businesses looking to add a personal touch to their deliveries.
Why are the Custom Mailer Boxes Used Widely?
Brand Identity and Recognition:
Custom mailer boxes serve as a blank canvas for your brand. By incorporating vivid, full-color printing, businesses can showcase their logos, designs, and mottos. This not only differentiates the brand from competitors but also helps in establishing and reinforcing brand identity, making the package instantly recognizable.
Memorable Unboxing Experience:
The unboxing experience is a critical touchpoint for customers. Custom mailer boxes, designed with durability and a front-tuck closure, create an exciting moment with every unboxing. This memorable experience not only delights customers but also encourages them to share their positive experience with others, effectively becoming brand advocates.
Personalization and Connection:
Inside printing allows for a personalized touch, going beyond the exterior of the box. Businesses can add unique elements, messages, or designs inside the box, creating a personal connection with the customer. This attention to detail shows customers that the brand values their experience and has put thought into making it special.
Versatility Across Industries:
Custom mailer boxes are versatile and adaptable to various business types. Whether you're an e-commerce business, event promoter, or brick-and-mortar store, these boxes can be customized to align seamlessly with your brand image and style. This versatility makes them a popular choice across industries.
Environmental Sustainability:
Crafted from corrugated E-flute cardboard, custom mailer boxes offer an eco-friendly packaging solution. This aligns with the growing concern for environmental sustainability. Businesses choosing sustainable packaging not only appeal to environmentally conscious consumers but also contribute to a positive brand image.
Flexible Order Options:
Custom mailer boxes cater to businesses of all sizes. The availability of various sizes and the flexibility in order quantities make them accessible to small startups and established enterprises alike. This ensures that businesses can get the perfect packaging for their products without being restricted by minimum order requirements.
Key Features of Custom Mailer Boxes:
Vivid, Full-Color Printing:
Make your brand pop with our vivid, full-color printing. Your logo, design, or motto will come to life, creating a visually stunning package that speaks volumes about your brand.
Inside Printing Available:
Go the extra mile by personalizing not just the outside but also the inside of your custom shipping boxes. It's a unique touch that your customers will appreciate.
Durable, Front-Tuck Closure:
Our mailer boxes are designed for convenience and durability. The front-tuck closure not only ensures a secure package but also adds an element of excitement to every unboxing.
Why Choose Custom Mailer Boxes?
Excite Your Customers:
The unboxing experience sets the tone for the entire customer journey. With personalized mailer boxes, you have the opportunity to make that moment unforgettable.
Show Off Your Personality:
Whether you're an e-commerce business, event promoter, or brick-and-mortar store, custom mailer boxes allow you to showcase your personality and style. It's the small detail that customers notice and share with others.
Easy to Design:
Creating your one-of-a-kind packaging is a breeze. Select your desired size, upload your design to our 3D design studio, add custom details, and you're ready to go. We'll handle the rest, delivering your custom mailer boxes to your doorstep.
Wrapping up!
Custom mailer boxes are not just a packaging solution; they're a statement. Elevate your brand, excite your customers, and make every unboxing a moment to remember. Ready to leave a lasting impression? Design your custom mailer boxes today.
Food & Beverage Packaging
A water based coating that creates a semi gloss surface.
Food Safe Coating
A coating applied on the inner side of the box to make it food-safe.
Gloss Lamination
A thin layer of lamination that makes the box surface glossy.
Food & Beverage Packaging
A water based coating that creates a semi gloss surface.
Metallic Coating
A metallic layer of coating applied to give an extra shine to your box.
Pearlescent Coating
A decorative coating to give surface an extra shine.
Soft Touch Coating
A coating that produces smooth surface. Its considered a cheaper alternative to lamination.
UV Coating
UV-cured coating that can be done for spot and flood applications.
Matte Lamination
A thin lamination that gives the box a matte surface.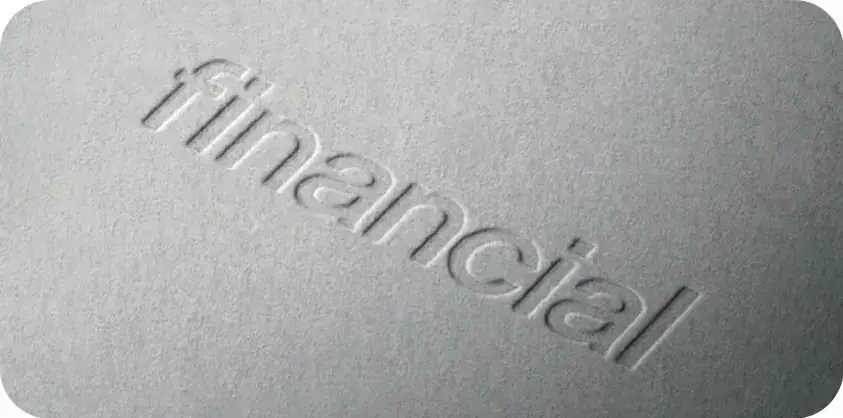 Embossing and Debossing
A process that creates a raised or recessed pattern on the surface.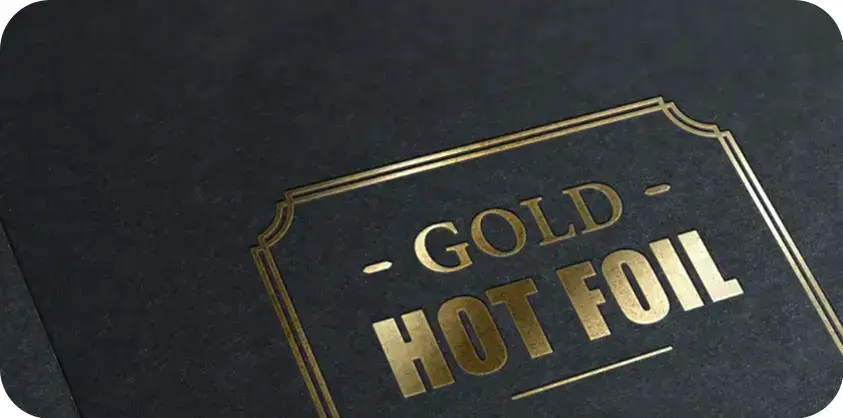 Metallic Foil Stamping
Hot foil transferred onto paper using stamping method.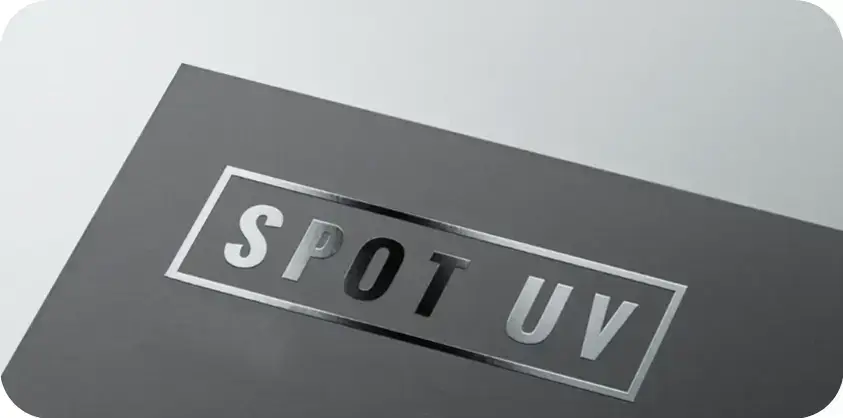 Spot UV
UV gloss coating cured on specific areas.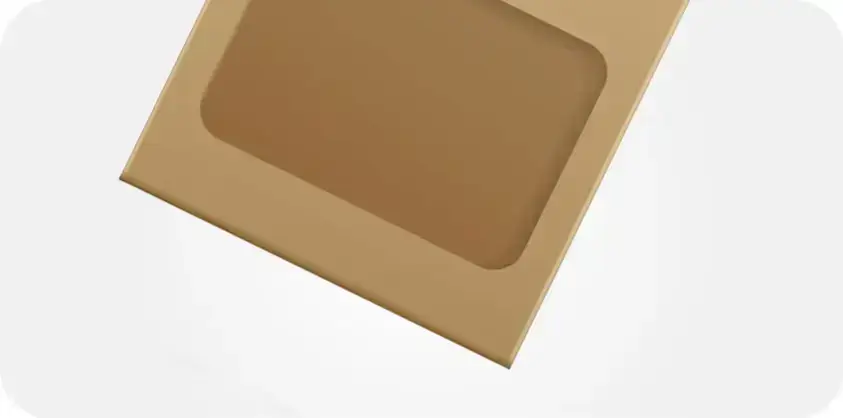 Window Cut-Out
A process where a cut-out is created on the box.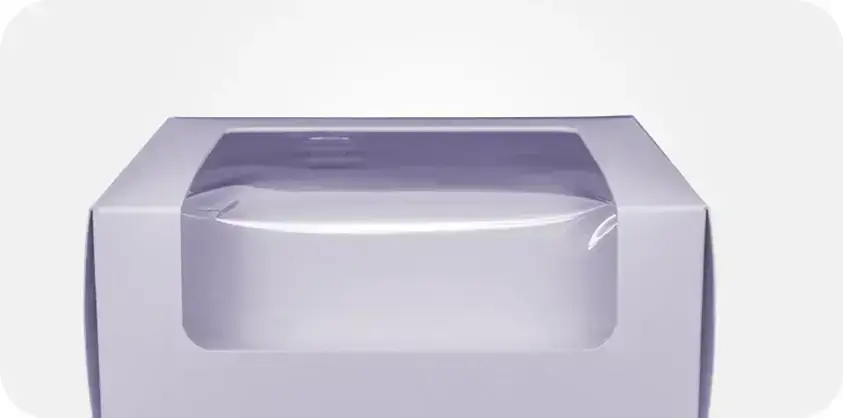 PET Window Patching
A method to apply a transparent plastic film covering the cut-out.
Frequently Asked Questions
Custom mailer boxes offer a personalized touch that regular packaging lacks. With vivid, full-color printing and the option for inside printing, these boxes create a visually stunning and memorable unboxing experience.
Our custom mailer boxes are crafted for both durability and convenience. The 1/16" white E-flute cardboard ensures sturdiness during shipping, and the front-tuck closure not only secures the package but also adds an element of excitement to every unboxing.
Absolutely! We understand that one size doesn't fit all. Choose from our range of 11 sizes to find the perfect fit for your products, ensuring a snug and secure packaging solution.
Your Customer Journey Simplified
Customized orders can be scary to initiate. We keep the Process as simple as we can for your convenience!
Discuss Your Requirements

Quotation and Confirmation

Consultation and Design Work

Production and Delivery