Custom Sizes

Order custom-sized boxes to suit your needs perfectly.

Personalized

Discover personalized packaging exclusively for your needs.

Custom Style

Personalize your style with customizable packaging.

Free Design Support

Unlock free design support.

Free Shipping
Discounted Prices
Custom watch boxes protect watches because of their sturdier cardboard flaps. Their manufacturing materials are sturdier enough to resist bending and tearing. They are also recyclable and don't have any bad impact on the environment. Their lower cost is due to their origin from renewable sources. Custom watch boxes with lids help to protect encased products from dust and other elements. They have customized inserts according to the size and shape of the watch. These inserts present the products amazingly before buyers. Their die-cut handles increase attractiveness and make the product carriage easier for buyers.
Custom-printed watch boxes contain textual information about the product to convince people to buy. There are also relevant graphics and imagery to attract target customers. Most consumers use modern printing methods to print HD images and graphics. There are printed QR codes or barcodes for people to scan and get the desired product details. Custom rigid watch boxes have a waterproof coating to keep risks due to water or moisture at bay. Velvet lamination, gloss coating, or matte coating gives them a luxurious feel. Embossing and debossing are crucial methods to give them a textured or raised effect.
To get a quick price quote, please submit this price request form after filling out your required specifications. Our sales representative will shortly get in contact with you.
Unlock the potential of your products with our unrivaled packaging solutions tailored to your industry and specific product needs.
Sample Price: $1.75 (Per Box)
| | |
| --- | --- |
| Dimensions | All custom sizes & shapes |
| Min.quantity | 50 Boxes ( Hardproof Sample Option Available ) |
| Default process | Die cutting, gluing, scoring, perforation |
| Printing | Cmyk, pms, no printing |
| Options | Custom window cut out, gold/silver foiling, embossing, raised ink, pvc sheet. |
| Turn around time | 10-12 business days , rush |
| Paper stock | 10pt to 28pt (60lb to 400lb) eco-friendly Kraft, e-flute corrugated, bux board, cardstock |
| Proof | Flat view, 3d mock-up, physical sampling (on Request) |
Watch boxes are an excellent way to store and display your watch collection. They're so useful that they've been around since the mid-19th century.
These boxes come in many nice different styles and materials. You can find metal and even leather, but the best is all cardboard. They have different designs and shapes, too—some look like boxes, and others look like drawers or trays.
You can use such boxes to store your watches while you're not wearing them—this helps them stay dust-free and protects them from damage. Such a box is perfect for keeping it safe from harm when not on your wrist.
There are a lot of nice justifications for why you should use a watch box instead of just throwing your watch on the dresser when you're not wearing it. One reason is that they help prevent scratches and other damage to your watch. Another reason is that they keep dust out of your watch while it's not being worn, which can be particularly essential if you have allergies or asthma.
We understand that when it comes to your expensive watches, you want them to be safe and secure. That's why we've created a line of watch boxes to keep your timepieces safe from damage and theft. Our containers well come in a wide range of types and colors, so you can discover the one that will work nicely for your particular needs.
We've got something for everyone: if you're looking for something simple, we have classic black boxes that will keep your watches tich safe from dust and dirt; if you need something with a little more flair, check out our collection of brightly colored watch packs with fun designs.
And if you're looking for something with a little more storage space inside—maybe because you'd like to store more than just one or two watches in one box—we even have options that double as jewelry storage units. You can see all these options at customboxesonly.com
Watch Boxes - Ideal For Your Watches
These boxes are a great or ideal way to keep your watches safe and organized. They're easy to find, too! You don't have to spend well hours searching for the perfect watch box. Plenty of different types are available with us today, so there's something for everyone. In addition, our boxes come in different sizes, shapes, and colors to match any style or décor in your home or office space. You can also choose between simple boxes and fancy ones, depending on what kind of look you prefer for your collection of timepieces.
Watch Boxes With Compartments
Most of our boxes have compartments. It's a fantastic way to store and display your watches but it can also be built-in or free-standing. If you want, there can be a glass on top. So that you can see each compartment's contents. Our custom watch boxes are there to suit your needs. If you have an extensive supply of watches and want to hold them all in one place, we can build a box. We also understand that space is often expensive when storing items like this. If there is little room for the watch box, we can ensure it fits snugly into any available space without taking up too much room.
It Can Be Built-In or Free-Standing
Built-in custom printed watch boxes are ideal for a wall unit, created to fit seamlessly into the space. They're also more expensive than free-standing boxes because of their custom-made nature and because they require more materials. Free-standing boxes are perfect for bedside tables or other areas without room for a built-in option. They're less expensive than built-in units because they don't require any customization. Or special installation methods, but they do still have some advantages. We can make both types of boxes for you. And it all comes down to your requirements.
Great Way To Keep Your Watches Safe And Easy To Find
It can take a well lot of work to keep track of all your timepieces when you're a watch collector. It's easy for them to get misplaced, damaged, or scratched in the shuffle. You also want your collection to look its best, which means keeping them safe from dust and moisture with a good case or box.
Our customized watch boxes are ideal for storing your watches safely while showing off their beauty at home or work. Our custom boxes are all about good material with a high gloss finish, meaning they'll stand up well over time while still looking great on display. Each one comes with dividers inside. So that you can organize your collection according to style, brand, or whatever works best for you!
Contact Us
We hope you have a better or nice understanding of what makes our watch boxes special. If you still require to decide whether or not one is right for you, we encourage you to make an appointment with us so we can show off our range in person. Contact us at customboxesonly.com.
Food & Beverage Packaging
A water based coating that creates a semi gloss surface.
Food Safe Coating
A coating applied on the inner side of the box to make it food-safe.
Gloss Lamination
A thin layer of lamination that makes the box surface glossy.
Food & Beverage Packaging
A water based coating that creates a semi gloss surface.
Metallic Coating
A metallic layer of coating applied to give an extra shine to your box.
Pearlescent Coating
A decorative coating to give surface an extra shine.
Soft Touch Coating
A coating that produces smooth surface. Its considered a cheaper alternative to lamination.
UV Coating
UV-cured coating that can be done for spot and flood applications.
Matte Lamination
A thin lamination that gives the box a matte surface.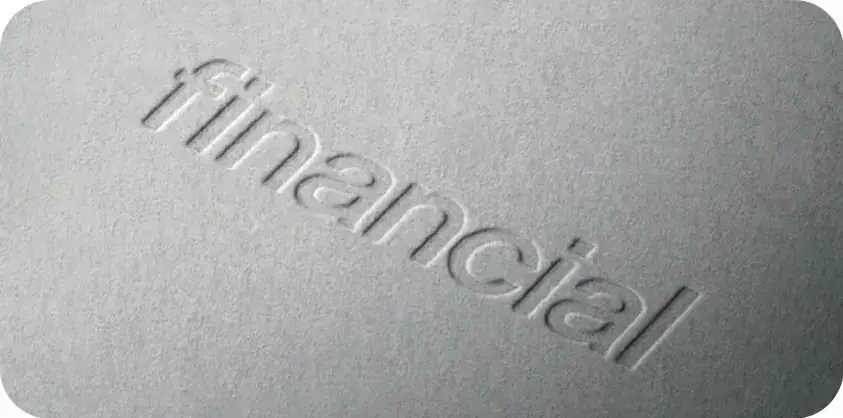 Embossing and Debossing
A process that creates a raised or recessed pattern on the surface.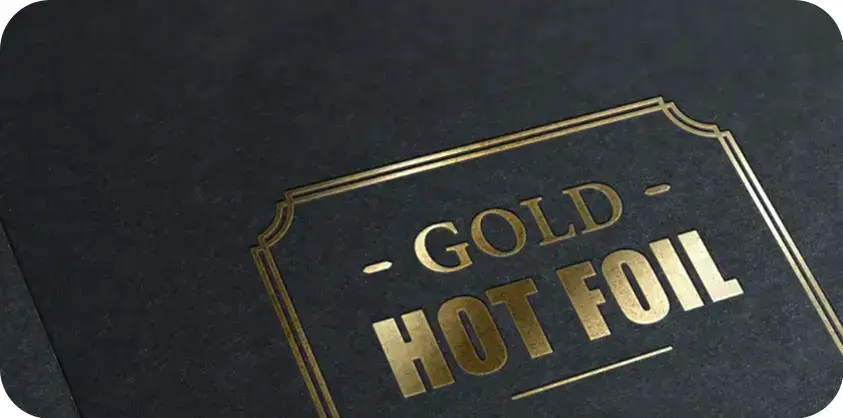 Metallic Foil Stamping
Hot foil transferred onto paper using stamping method.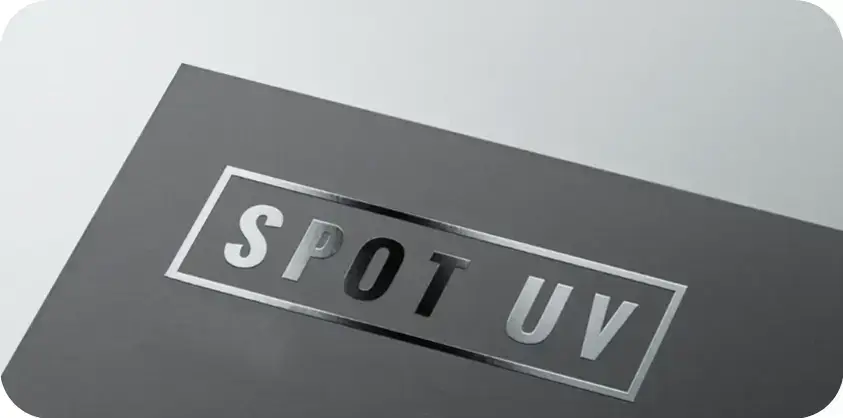 Spot UV
UV gloss coating cured on specific areas.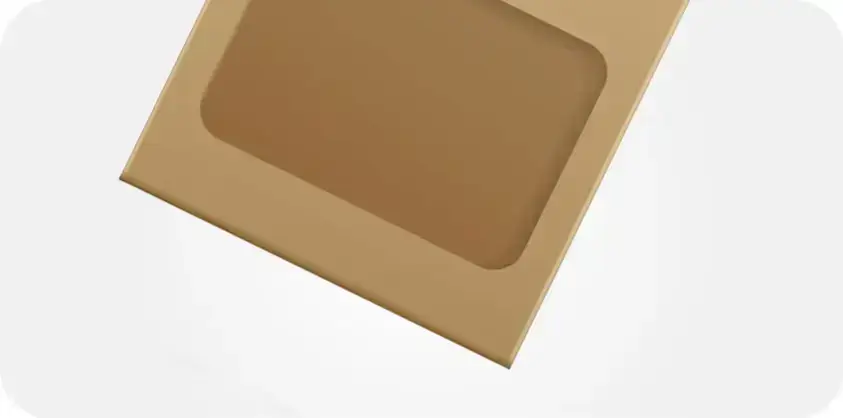 Window Cut-Out
A process where a cut-out is created on the box.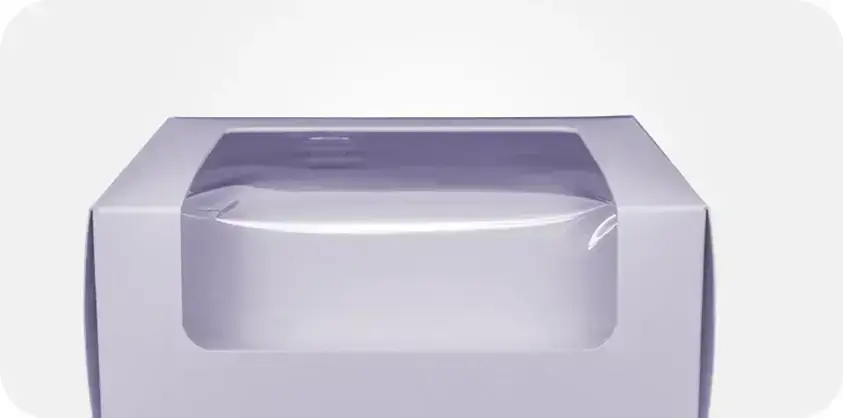 PET Window Patching
A method to apply a transparent plastic film covering the cut-out.
Frequently Asked Questions
The decision of whether to choose rigid cardboard for custom watch boxes needs to be based on a careful evaluation of your brand's image, budget, sustainability goals, and the requirements of the watch in hand. We help our customers in this regard by providing insights that are tailored to your unique needs. Ultimately, the choice needs to be a reflection of your brand's identity while ensuring impactful presentation and protection of the watches. Cost considerations also play an important role in this regard. However, if you are not comfortable with rigid boards or are short on budget, we offer some excellent alternatives.
We offer all types of eco friendly insert options to satisfy the sustainability cravings of our customers. Our recyclable plastic inserts like PET or PP provide clear recycling instructions to customers. The addition of bio plastic inserts can enhance the look of your custom watch boxes. We also offer cork inserts that are lightweight and cushioning. They can be customized to hold the watches securely. Recycled paper pulp inserts are made from reconditioned paper. We design pulp inserts for custom watch boxes to fit the shape of the box perfectly. We also offer fabric inserts made from organic cotton and hemp. They are soft and gentle on the watches. Foam inserts made from potato starch are also one of our prize sustainable options.
The best style for your custom watch boxes should align with your brand's values and image. Consider your target market, the perceived value of your watches, and the unboxing experience you want to create. Don't forget to balance aesthetics with practicality and sustainability in your watch boxes. Especially if those are key elements of your brand identity. Customization and branding are essential, regardless of the style you choose. Adding appropriate and adaptive customization can make any box style appropriate and perfect for packaging watches. This is why we highly recommend consulting our designers and discussing your unique needs with them to get the best answers.
Your Customer Journey Simplified
Customized orders can be scary to initiate. We keep the Process as simple as we can for your convenience!
Discuss Your Requirements

Quotation and Confirmation

Consultation and Design Work

Production and Delivery