Custom Sizes

Order custom-sized boxes to suit your needs perfectly.

Personalized

Discover personalized packaging exclusively for your needs.

Custom Style

Personalize your style with customizable packaging.

Free Design Support

Unlock free design support.

Free Shipping
Discounted Prices
Custom dessert boxes come in various sizes and styles according to the quantity of the dessert. They come in a variety of shapes, such as bag-like, round, square, pillow-style, and heart-shaped boxes. Their inserts and placeholders aid in an outstanding arrangement of dessert containments. Some consumers go for custom dessert boxes with handles and lift-off or magnetic lids. Their die-cut windows let customers glimpse the product without opening the box. Their manufacturing materials are cardboard, kraft paper, and bux board. These materials are available in a variety of thicknesses, from 10 point to 28 point. They are affordable and sustainable.
Custom-printed dessert boxes have more attractive printing elements such as company name and logo, graphics, images, and textual details. Their printed content aids in demonstrating the item and persuading potential customers to buy. They include barcodes or QR codes so buyers can scan them to get important information. High-quality printing methods enhance the visual attractiveness of these boxes. They can have a premium feel due to various finishing options, including matte or gloss coatings, silver or gold foiling, raised ink, and others. Embossing and debossing give them a raised effect to attract more buyers.
To get a quick price quote, please submit this price request form after filling out your required specifications. Our sales representative will shortly get in contact with you.
Unlock the potential of your products with our unrivaled packaging solutions tailored to your industry and specific product needs.
Sample Price: $1.75 (Per Box)
| | |
| --- | --- |
| Dimensions | All custom sizes & shapes |
| Min.quantity | 50 Boxes ( Hardproof Sample Option Available ) |
| Default process | Die cutting, gluing, scoring, perforation |
| Printing | Cmyk, pms, no printing |
| Options | Custom window cut out, gold/silver foiling, embossing, raised ink, pvc sheet. |
| Turn around time | 10-12 business days , rush |
| Paper stock | 10pt to 28pt (60lb to 400lb) eco-friendly Kraft, e-flute corrugated, bux board, cardstock |
| Proof | Flat view, 3d mock-up, physical sampling (on Request) |
Manufacturers make exciting dessert boxes by bringing in use several types of cardboard varieties. These boxes play a prominent role in safe delivery of delicate desserts all across the world. There is no stop to the size and shape that they may come in. Bakeries can use various branding options on these boxes to get multiple benefits from them. These boxes can also enhance the shelf life of bakery goods. They are the reason why sweet treats stay away from pests and environmental damage. These boxes can have numerous types of laminations that add to their protective nature.
The excitement of a dessert does not stop at its taste. With our mouthwatering and exciting dessert boxes your sweet treats can now make an unforgettable first impression as well. The importance of presentation cannot be undermined when it comes to the deserts. To cater to this requirement, we offer a range of customization options. Here are some of the reasons why we guarantee that our boxes will leave your customers craving for more.
Customization options for dessert boxes.
We believe in giving you the freedom to create a box that truly represents your brand when it comes to dessert packaging. You can pick out your choice from various sizes and shapes to best fit your sweet creations. Our boxes will not only protect the delicate items but they will also showcase them beautifully.
The fact that truly sets us apart from the rest of the online vendors is how we add special finishing touches to our packaging boxes. To do that, we offer embossing, foil stamping, spot UV coating and much more. These minor details make a massive difference in creating a premium look and feel specifically for dessert packaging.
It does not matter if you look for classic elegance or bold creativity in your custom dessert boxes design. You can achieve all of this and much more with our customization options.
Our variety of dessert boxes:
The most popular type of dessert packaging that we offer is the window box. This box comes with a clear plastic window. The window allows customers to get a sneak at the delectables inside. This type of box is an ideal solution to showcase mouthwatering cookies and colorful cupcakes. Their enticing display excites customers to make an impulsive purchase.
For single serving desserts we offer individual favor boxes that are the most practical packaging for such products. These boxes are small and compact. They have a touch of elegance to throw a perfect party favor or gift. One can personalize them with ribbons or tags. This will make a pleasing first impression on the recipient. And make your treats irresistible.
For cakes and pies we offer special bakery boxes. These boxes are durable and stackable, and they can have custom bakery logos and branding. They have substantial space and protective measures to house larger desserts and maintain their freshness.
If you are a pro of eco conscious products, consider our ecofriendly options for dessert packaging. We make them with sustainable materials. They're the best way to showcase your commitment towards environmentally friendly practices.
How our dessert packaging helps customers?
The printing on our dessert packaging plays a significant role in enhancing the overall customer experience that your buyers have with you. With the help of our custom printing options we can help you to create eye grabbing designs. They help you leave a lasting impression on your customers. We understand that a box that is visually appealing and has vibrant colors and enticing images can instantaneously catch the attention of the buyers. It can easily make mouths water and create anticipation for what is inside. Such boxes are exceptionally beneficial for bakeries that are on the look to attract new customers or encourage repeat business. Our printed dessert boxes are an excellent and effective marketing tool. With the addition of your logo and brand name along with any other branding element that is flaunt worthy about your business.
You can skyrocket your brand awareness. Each time a customer uses your branded box they will associate your tasty desserts with quality and reliability. The attention to detail that we put in helps us to get correct sizing options that prevent squishing or sliding around of the desserts. We also gave out clear labelling on the box that helps the customers to easily identify the flavor and variety that they require. Bakeries can also highlight ingredient lists and any sort of allergen information on the boxes to help their customers make an informed purchase.
Get amazing discounts throughout the year
At www.customboxesonly.com we do not only provide the best dessert packaging boxes in the terms of quality and customization. We also make sure that our customers get hands on quality products while making savings as well. We offer a range of discount options. The most profitable one is our dessert boxes wholesale rates. You can also enjoy discount prices whenever you order from us. Since we always give special prices to our repeat customers.
Fast shipping and smooth order processing
We understand that you need to deliver your mouth-watering desserts to your customers as early as possible. This is why our team works diligently to ensure that your dessert packaging boxes get processed quickly and ship out as well as soon as possible. The moment you place an order with us our streamlined system kicks into gear making sure a seamless experience for you. Our reliable shipping partners specialize in handling delicate packages which means that your boxes we'll get care from start to finish.
Conclusion
if you need to find the best supplier for dessert boxes www.customboxesonly.com is your place. We allow you to create unique and eye-catching designs with a wide range of options. Our boxes will not only keep your product safe. They will also prove to be extremely beneficial for your brand promotion pursuits. Your satisfaction is our top priority.
Food & Beverage Packaging
A water based coating that creates a semi gloss surface.
Food Safe Coating
A coating applied on the inner side of the box to make it food-safe.
Gloss Lamination
A thin layer of lamination that makes the box surface glossy.
Food & Beverage Packaging
A water based coating that creates a semi gloss surface.
Metallic Coating
A metallic layer of coating applied to give an extra shine to your box.
Pearlescent Coating
A decorative coating to give surface an extra shine.
Soft Touch Coating
A coating that produces smooth surface. Its considered a cheaper alternative to lamination.
UV Coating
UV-cured coating that can be done for spot and flood applications.
Matte Lamination
A thin lamination that gives the box a matte surface.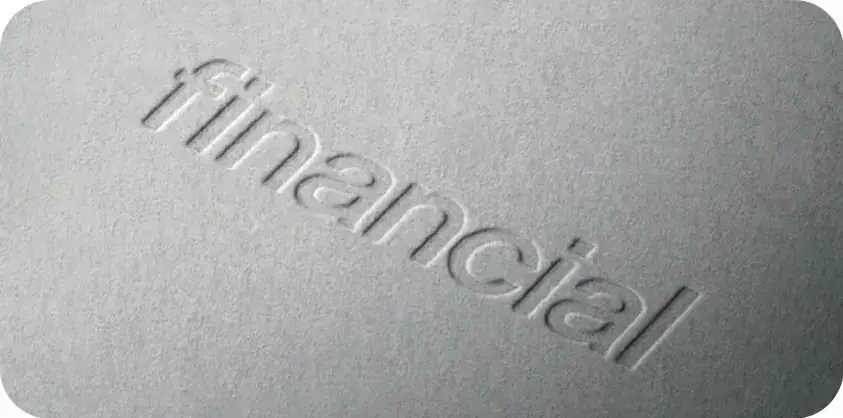 Embossing and Debossing
A process that creates a raised or recessed pattern on the surface.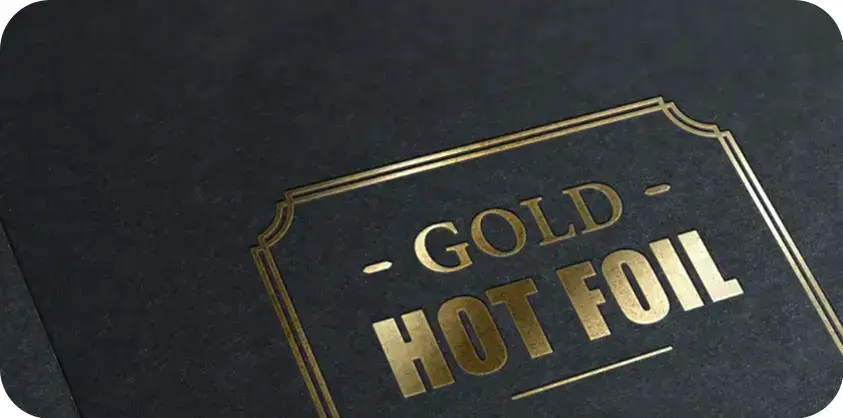 Metallic Foil Stamping
Hot foil transferred onto paper using stamping method.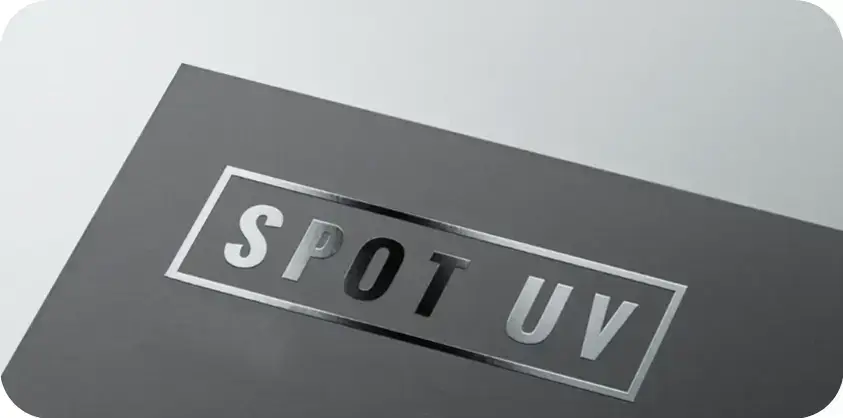 Spot UV
UV gloss coating cured on specific areas.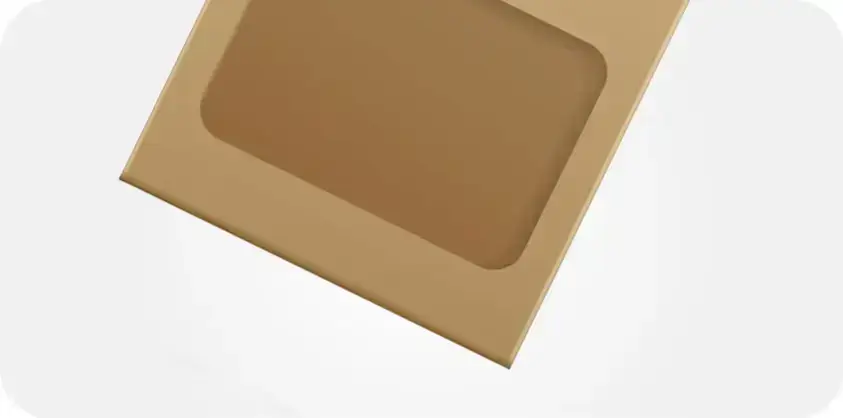 Window Cut-Out
A process where a cut-out is created on the box.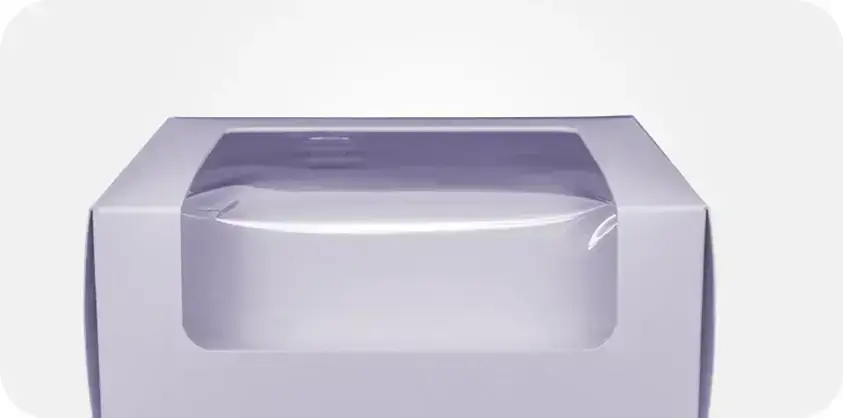 PET Window Patching
A method to apply a transparent plastic film covering the cut-out.
Frequently Asked Questions
Yes, you can get custom dessert boxes with see-through windows using die-cutting processes. These windows offer a tantalizing glimpse of the delectable goods within the boxes. Moreover, they act as a visual lure to potential consumers by offering them a look at the products. The ability to display the product without opening the box is especially useful for businesses, as it increases curiosity and sales. Getting the die-cut dessert boxes with windows would surely benefit you in making a difference from the already operating businesses in the domain. People would be able to see the aesthetics of delicious eatables and invoke them for purchases.
Tuck-end or auto-lock bottom designs are best for transporting fragile desserts in custom dessert boxes. These closures safeguard the different types of delicious desserts during transport. Flaps that tuck inside the box provide a tight seal that prevents inadvertent opening. People can observe the condition of the seal and ensure that the package is not opened earlier. Auto-lock bottoms have pre-glued flaps that lock when the box is completely closed after putting the product inside. This self-locking mechanism keeps the cookie box closed throughout transportation, protecting the delicate treats. Businesses may rest certain that their items will arrive intact by using these closing choices.
We provide several designs for custom dessert boxes, including sleeve-style boxes that are perfect for macrons, cookies, and donuts. Similarly, you can get the gable boxes with a pair of handles on their top to use for cupcakes, cakes, pastries, and several other such baked confectioneries. Moreover, you can get boxes with separable lids and hinged lids for chocolates and other such special treats. Getting unusual designs like a box in the shape of an oven and other such baking accessories is also possible, along with custom printing options. You can ask for add-ons for all these types of bakery boxes to make them visually appealing and irresistible.
Your Customer Journey Simplified
Customized orders can be scary to initiate. We keep the Process as simple as we can for your convenience!
Discuss Your Requirements

Quotation and Confirmation

Consultation and Design Work

Production and Delivery