Custom Sizes

Order custom-sized boxes to suit your needs perfectly.

Personalized

Discover personalized packaging exclusively for your needs.

Custom Style

Personalize your style with customizable packaging.

Free Design Support

Unlock free design support.

Free Shipping
Discounted Prices
Custom die-cut sleeve boxes stand out in retail settings due to their distinctive shapes, including round, square, rectangular, and others. The colors and dimensions of these boxes are determined according to the kind of product to be packaged inside. Their unique color schemes help to represent a brand in the marketplace. Kraft paper, cardboard, and cardstock are used to make custom eco-friendly die-cut sleeve boxes. These materials save the environment and living things because they don't accumulate for very long. They resist bending and tearing to ensure that the products are safe until they reach the hands of buyers. They are reasonably priced, allowing even small firms to use them.
Custom-printed die-cut sleeve boxes have printing components, including graphics, images, and drawings, in order to attract potential customers. Buyers can learn crucial information about the products and the manufacturer by scanning printed barcodes and QR codes. Excellent printed boxes can be produced using a variety of printing methods, such as lithography, offset printing, and flexography. A variety of surface finishing methods are available, including matte or gloss coatings, silver or gold foiling, embossing, foil stamping, debossing, and others to increase their appeal. These boxes also come with die-cut windows, a velvet inner lining, and foam inserts.
To get a quick price quote, please submit this price request form after filling out your required specifications. Our sales representative will shortly get in contact with you.
Unlock the potential of your products with our unrivaled packaging solutions tailored to your industry and specific product needs.
Sample Price: $1.75 (Per Box)
| | |
| --- | --- |
| Dimensions | All custom sizes & shapes |
| Min.quantity | 50 Boxes ( Hardproof Sample Option Available ) |
| Default process | Die cutting, gluing, scoring, perforation |
| Printing | Cmyk, pms, no printing |
| Options | Custom window cut out, gold/silver foiling, embossing, raised ink, pvc sheet. |
| Turn around time | 10-12 business days , rush |
| Paper stock | 10pt to 28pt (60lb to 400lb) eco-friendly Kraft, e-flute corrugated, bux board, cardstock |
| Proof | Flat view, 3d mock-up, physical sampling (on Request) |
Die Cut Sleeves Boxes
Die-cut sleeve boxes are made of corrugated cardboard. Corrugated cardboard is cut using sophisticated die-cutting equipment to create unique boxes in a variety of sizes, shapes, designs, and layouts. Their colors also vary as per the needs of brands. Their inside add-ons depend upon the requirements of the brands. For instance, they can have customized inserts and several segments inside them. These add-ons help in arranging products stunningly. They can also come with printed content according to the product. There can be graphical content and a logo of the brand printed on them. Several decorative features help to enhance their catchiness. These features include embossing, foiling, velvet lamination, and others.
Die-cut sleeve boxes are a great choice for packing retail items. You can package your products in a way that is both efficient and attractive. Die-cutting technology and tools make it possible for these boxes to come in any shape and size. Even the most fragile and complicated items can be kept safe in these boxes. We can manufacture them according to the desires of our customers.
Die-cut sleeve boxes with the features you want
You can catch people's attention with beautiful packaging for your high-quality items. Big companies use personalized boxes to show off their new product lines. Also, the material that is used to make unique die-cut boxes can be changed to make the shapes and sizes you need. The windows and airtight lids on the packaging can draw attention to the way a product looks. These boxes keep items inside safe from scratches.
The beautiful artwork on the boxes makes the items inside look even better. People are more likely to buy an item if it comes in a shiny box with bright colors and interesting pictures. So, packing has a big effect on what people buy and how they choose to buy it. Because of this, every company works hard to give its customers the most beautiful packaging designs.
Packaging with special add-ons
We may add several extra internal features to these boxes to increase their appearance. For instance, we can add custom inserts or several compartments on demand. Therefore, these add-ons enable you to organize the contents within the box in a tidy and professional manner.
Several brands are competing with one another on the market. They must expand their customer base and build a good reputation. The presentation of products may be crucial for luring customers. Thecustomboxesonly.com offers a variety of finishing options that can increase the cost of your package. There are three coating options available: matte, gloss, and smudge-free. Additionally, foiling in gold, silver, and copper is an option. There are also other finishing options, such as soft touch, PVC, and embossing. We can use these embellishments to enhance the value of your product packaging.
Printing services of the best quality
Do you want to make beautiful boxes? Don't forget that how classy they look depends on how well they are printed. You can contact us because we have the best printing tools. We also have spent money on the latest tools, like offset and screen printing. They can help you get great results that will impress your clients. If you are going to buy a lot of boxes, these printing techniques will be the best choice. If you don't have a lot of money to spend on printing, we also offer digital printing. So, to protect the environment even more, we make sure to use inks that are safe for the environment. If you want to make a good impression on your clients, you can buy boxes from us. We also have the best team of designers to create stunning graphics according to the needs of your products.
Green die-cut sleeves boxes:
The effects that human actions have on the world are very bad. In this way, plastic affects the world. We can make eco-friendly die-cut boxes at a reasonable cost. The reason we make them is to protect the earth. We also manufacture them out of cardboard, kraft paper, corrugated cardboard, and bux board. So, these substances don't pose a threat to the world. We know that plastic products can affect the lives of people and animals. So, to protect the environment, we work to come up with ideas that are good for the environment. Contact us to buy boxes for your brand so that it can follow rules about the safety of the environment. We also prefer eco-friendly adhesives and binders.
Our top priority is affordability.
We make an effort to offer you superior packaging at the most affordable costs. You can stay within your budget with the help of our bargain deals without sacrificing the caliber of the packaging. 100 boxes are the minimum order number, which may make it simple for small firms to receive the packaging they want. You can also buy die-cut boxes in bulk for the finest quality and performance. To further reduce costs for our cherished customers, we now provide special discounted deals. Hence, they can help you save even more money.
Why choose us?
Contact us if you have a simple idea for designing die-cut sleeve boxes. Our expert design staff can help you come up with the most beautiful design ideas to wow clients. We don't charge any fee for design support. Our fast order handling has helped Thecustomboxesonly.com get good popularity in the market. After you choose a design and pay for it in full, we start working on your order right away. Most orders are sent out within 10 to 12 business days. For fast deliveries, we charge a fair extra fee. After you choose a design and pay in full for a fast order, it will be sent in 6–8 business days.
Most people don't want delivery fees to go up. They look for options that don't cost too much. Shipping costs can be hard for small businesses to pay. We offer free shipping all over the country. Anyone in the United States can make an order, and we'll ship boxes for free. Ordering die-cut box printing online from a country other than the United States will also not cost much for shipping.
Food & Beverage Packaging
A water based coating that creates a semi gloss surface.
Food Safe Coating
A coating applied on the inner side of the box to make it food-safe.
Gloss Lamination
A thin layer of lamination that makes the box surface glossy.
Food & Beverage Packaging
A water based coating that creates a semi gloss surface.
Metallic Coating
A metallic layer of coating applied to give an extra shine to your box.
Pearlescent Coating
A decorative coating to give surface an extra shine.
Soft Touch Coating
A coating that produces smooth surface. Its considered a cheaper alternative to lamination.
UV Coating
UV-cured coating that can be done for spot and flood applications.
Matte Lamination
A thin lamination that gives the box a matte surface.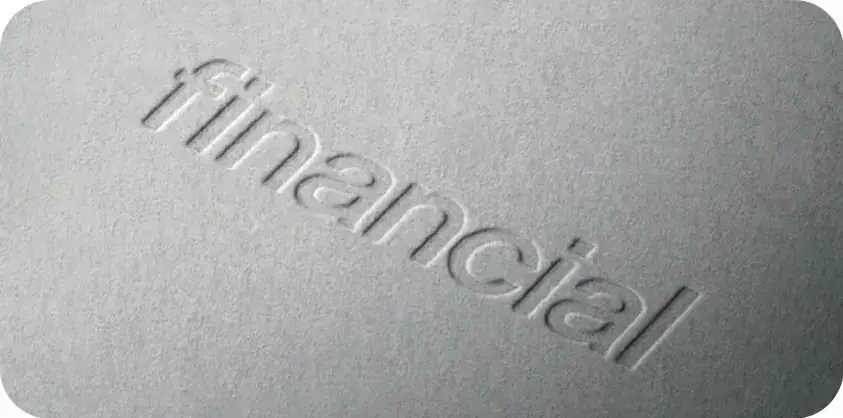 Embossing and Debossing
A process that creates a raised or recessed pattern on the surface.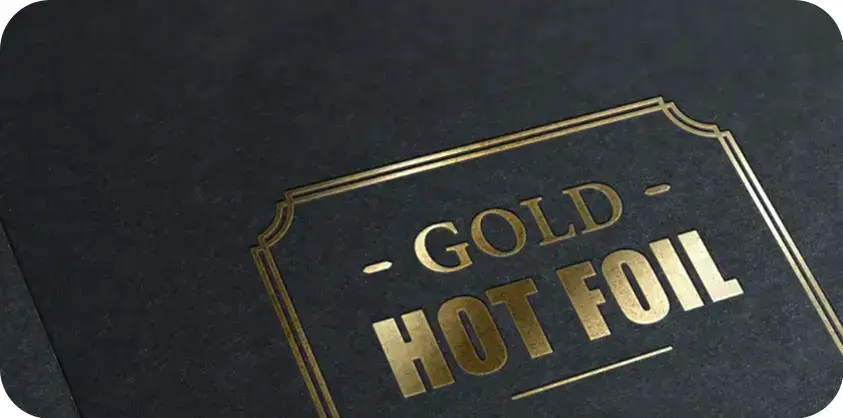 Metallic Foil Stamping
Hot foil transferred onto paper using stamping method.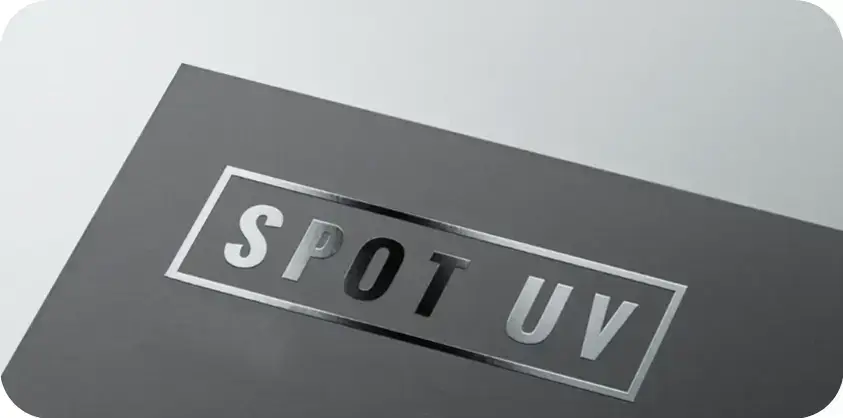 Spot UV
UV gloss coating cured on specific areas.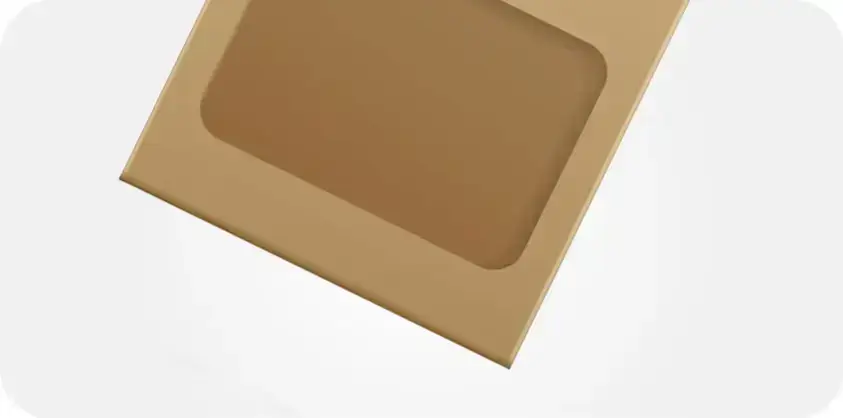 Window Cut-Out
A process where a cut-out is created on the box.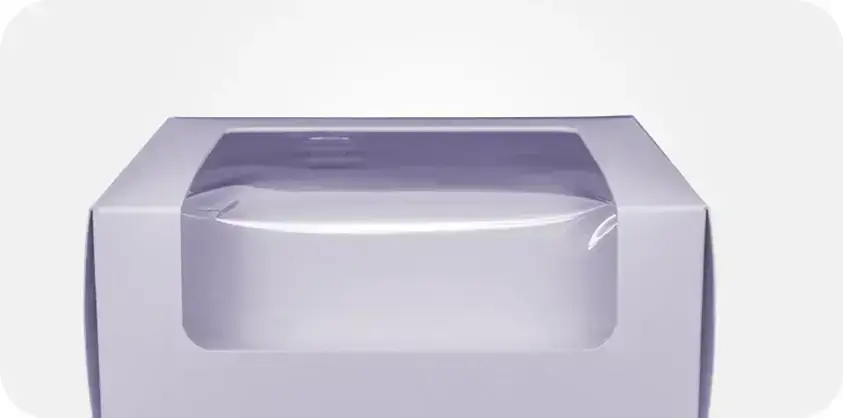 PET Window Patching
A method to apply a transparent plastic film covering the cut-out.
Frequently Asked Questions
Yes, you can get custom die-cut sleeve boxes with mirrors for your cosmetics products. Customized packaging allows customers to view and apply their cosmetics on the go, making it popular in the beauty and cosmetics business. You need to discuss your beauty product packaging requirements with our team and explain what you want. You also need to create a mirror-containing design with our design team. Moreover, you should tell our team how to set the mirror's dimensions and location in the box. Besides that, you need to choose a mirror type for the packaging. Mirrors can be conventional, magnifying, or illuminated. We will also consider how the mirror will be packaged to prevent various risks during transit and handling. We can use foam or plastic covers to protect the mirror.
You can get eco-friendly die-cut boxes to keep your business in compliance with local environmental laws. We have several specialized environmentally friendly materials for their manufacturing. These materials are corrugated cardboard, Kraft, bux board, and recycled paperboard. These materials are not harmful to the environment as they decompose by natural processes and help to keep the environment safe for living things. We also use eco-friendly binders and adhesives to ensure they have no bad impact. Similarly, their printing is done by using biodegradable and eco-friendly inks such as soy-based or water-based inks. In this way, you will be able to attract more eco-conscious customers and boost your sales.
Creating custom die-cut sleeve boxes for delivering fragile objects involves careful design and protection. We choose durable materials, including thick paperboard or corrugated cardboard, to manufacture these boxes. You can also get sleeve boxes with reinforced corners to protect box corners while transporting. It may require corner protectors or additional layers. These die-cut boxes can also come with delicate item-specific inserts, as these inserts secure products during transport. Layers of packing foam or bubble wrap also safeguard fragile items. It cushions shipment from various risks due to bumps. We also make sure die-cut sleeve boxes fit sensitive products snugly. A tight box reduces movement. In this way, your products will be safe.
Your Customer Journey Simplified
Customized orders can be scary to initiate. We keep the Process as simple as we can for your convenience!
Discuss Your Requirements

Quotation and Confirmation

Consultation and Design Work

Production and Delivery