Custom Sizes

Order custom-sized boxes to suit your needs perfectly.

Personalized

Discover personalized packaging exclusively for your needs.

Custom Style

Personalize your style with customizable packaging.

Free Design Support

Unlock free design support.

Free Shipping
Discounted Prices
Custom headphone packaging comes in a wide range of sizes. Its tasteful color schemes aid in promoting the business in the marketplace. These boxes also have specific inserts and placeholders that are necessary for securely keeping headphones and their accessories. Buyers may view the items within custom-printed headphone boxes without opening them due to die-cut windows. They also have unique handles that make carrying these boxes easier for buyers. Their airtight lids help to keep dirt and bacteria out. In order to lessen risks from moisture and water, they are laminated with a waterproof coating.
Custom boxes are more appealing since they have a variety of printing elements, including printed drawings, images, and text. Additionally, printed information about the brand includes the name of the business and its logo. They also contain printed QR codes and barcodes so buyers can scan them to get the desired details. These printing components are crucial for promoting the business and its products. Velvet lamination, PVC, matte or glossy coating, silver or foiling, and other eye-catching finishing options give custom packaging a sumptuous touch. These boxes also have a raised or textured appeal due to embossing or debossing.
To get a quick price quote, please submit this price request form after filling out your required specifications. Our sales representative will shortly get in contact with you.
Unlock the potential of your products with our unrivaled packaging solutions tailored to your industry and specific product needs.
Sample Price: $1.75 (Per Box)
| | |
| --- | --- |
| Dimensions | All custom sizes & shapes |
| Min.quantity | 50 Boxes ( Hardproof Sample Option Available ) |
| Default process | Die cutting, gluing, scoring, perforation |
| Printing | Cmyk, pms, no printing |
| Options | Custom window cut out, gold/silver foiling, embossing, raised ink, pvc sheet. |
| Turn around time | 10-12 business days , rush |
| Paper stock | 10pt to 28pt (60lb to 400lb) eco-friendly Kraft, e-flute corrugated, bux board, cardstock |
| Proof | Flat view, 3d mock-up, physical sampling (on Request) |
Headphone Packaging.
Headphone packaging is a clever and safe option to pack and present headphones. Packaging manufacturers make such packing by expertly designing lightweight cardboard materials. To encase the headphones securely and in style. Packing for headphones mostly comes in the form of a compact box. With a custom size to precisely fit the headphones. There is often a clear plastic window that serves as a visual teaser. Showcasing the design and features of the packed product. Accessories such as cables and adapters also get their due space. In the form of inserts and compartments. It is an environmentally responsible type of packing. With some designs incorporating magnetic closures. And easy-open tabs for extra convenience.
Consumer electronics is a field that simply needs innovative and functional packaging. To promise its flourishing and progress in the retail settings. At CustomBoxesOnly.com, we cater to all product packaging industries, including headphone packaging. We have an extensive and exclusive galleria of bespoke packing options. That offer something for everyone.
Exploring Unique Headphone Packaging Designs
If the need is to make a strong and immediate impact in the market. The solution is only and only custom style product packaging. People need to stop underestimating the power of packaging as a marketing tool. Our designers have this core purpose at the back end whenever they design a box. That is ultimately meant to publicize the product in it. We cognize that capturing customer attraction and influencing their perception of product quality can all be done via impressive packing.
These are just some of the reasons why we put so much effort. Into creating custom headphone packaging designs that are not only visually appealing. But also go in absolute coherence with our client's business identity. We also make the best of our efforts to make our boxes effectively communicate. The unique features of their headphones.
A study claims that product packaging allows manufacturers to charge higher prices. Product packing also upscales the chances of converting interest into actual sales. This is the reason why we rank creating packaging designs that are attractive. To help our customers command higher prices. And convert potential customers into loyal buyers. We also design our packaging to be functional and mobile,
Importance of Custom Packaging for Headphones
Random people who buy or make purchases on impulse. Are often drawn to products that are well-packaged and visually appealing. They associate good packaging with quality and credibility. There is no question about the human psyche that whatever looks good must be good. Attractive packing options increase the chances of an impulse buy. More than one can possibly fathom. Therefore, it is important for printed headphone packaging to be carefully designed. Taking into consideration factors such as color, size of text, and images.
Sustainable practices for headphone packaging.
We try to incorporate as much sustainable practices in our work process as possible.
Material selection:
We select only responsibly sourced or recyclable materials. The use of FSC-certified (Forest Stewardship Council) cardboard. Helps us to make sure that the paper we use is coming from a sustainably managed forest.
Minimization of waste:
We implement efficient cutting and printing techniques. That helps us reduce material wastage during production processes. This not only conserves raw resources but also lessens the production cost.
Water-based inks:
Such links are a lot less harmful to the environment. In comparison to the traditional solvent-based inks. They also emit a lot less volatile organic compounds.
Energy efficiency:
Our top-notch machines are energy efficient. We use LED lighting and efficient motors in our work process. We also optimize production schedules to reduce energy consumption.
Customer education:
We try to include ample information on our packaging. About how the users can recycle or dispose of it properly. We also encourage our consumers to take part in ecofriendly practices.
Limitless discounts for multiple reasons:
www.customboxesonly.com employs a number of strategies to offer affordability to its customers. Here is an overview of how we structure and classify these strategies.
Bulk orders and volume discounts
We offer significant discounts to customers who place large orders. The more packaging units are there in an order, the lower the unit cost becomes. This encourages the purchase of wholesale headphone packaging. Which is not only cost-effective for the customer but also efficient for the company. In terms of production and shipping.
Regular customer discounts
We give the utmost value to our loyal customers. This is why we offer special discounts, promotional prices, and loyalty programs for repeat customers. These discounts can include exclusive pricing. They also offer early access to sales, or discounts on future orders.
Seasonal and promotional discounts
We frequently run seasonal promotions and sales events. They can coincide with holidays and other special events. During these periods, our customers can get benefit from discount prices. Without making any compromise on quality packaging products.
Refer a friend discount:
We have a referral program as well that rewards our customers when they refer other customers to us. When a referred customer makes a purchase. Both the referral and the new customer get discounts.
Trade shows and special events
We regularly take part in trade shows and special events. Where we offer in-person discounts and deals for the attendees.
Conclusion:
Headphone packaging is worth a lot more value than we give it. This is one of the most fragile electronic gadgets on the market. A little negligence in its packaging can destroy or make it useless. Custom styles of their packaging not only offer added protection. But they also serve as one of the best marketing tools. We offer a complete range of practical and profitable packing solutions. That highlight the product in the marketplace.
Food & Beverage Packaging
A water based coating that creates a semi gloss surface.
Food Safe Coating
A coating applied on the inner side of the box to make it food-safe.
Gloss Lamination
A thin layer of lamination that makes the box surface glossy.
Food & Beverage Packaging
A water based coating that creates a semi gloss surface.
Metallic Coating
A metallic layer of coating applied to give an extra shine to your box.
Pearlescent Coating
A decorative coating to give surface an extra shine.
Soft Touch Coating
A coating that produces smooth surface. Its considered a cheaper alternative to lamination.
UV Coating
UV-cured coating that can be done for spot and flood applications.
Matte Lamination
A thin lamination that gives the box a matte surface.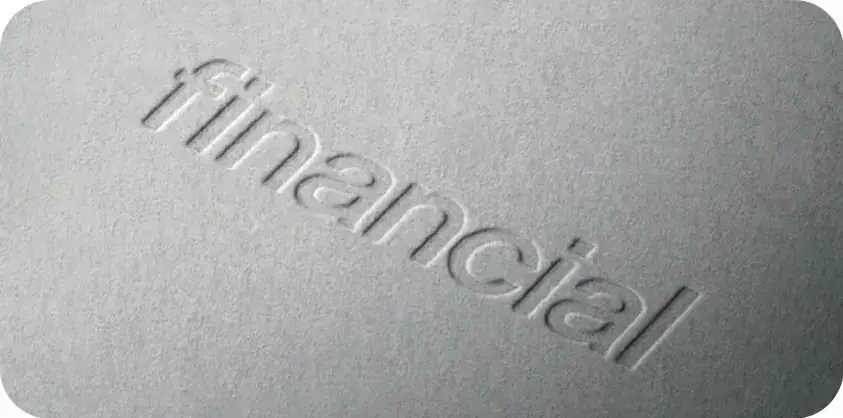 Embossing and Debossing
A process that creates a raised or recessed pattern on the surface.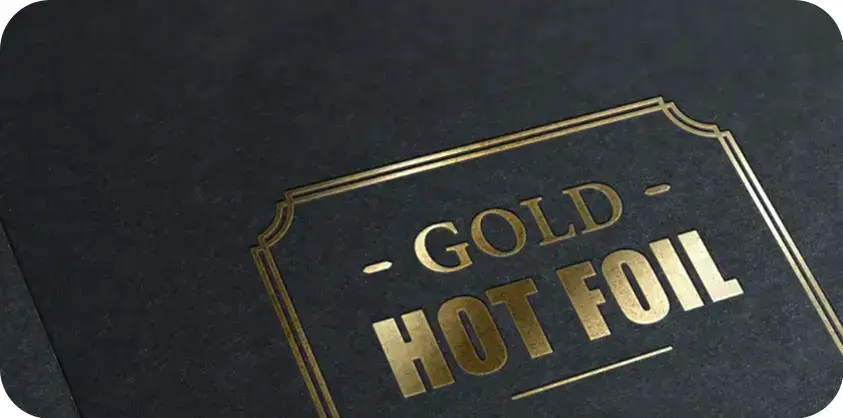 Metallic Foil Stamping
Hot foil transferred onto paper using stamping method.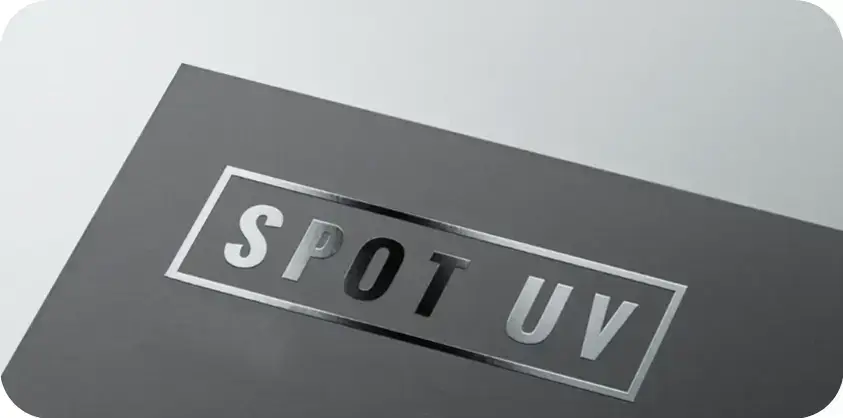 Spot UV
UV gloss coating cured on specific areas.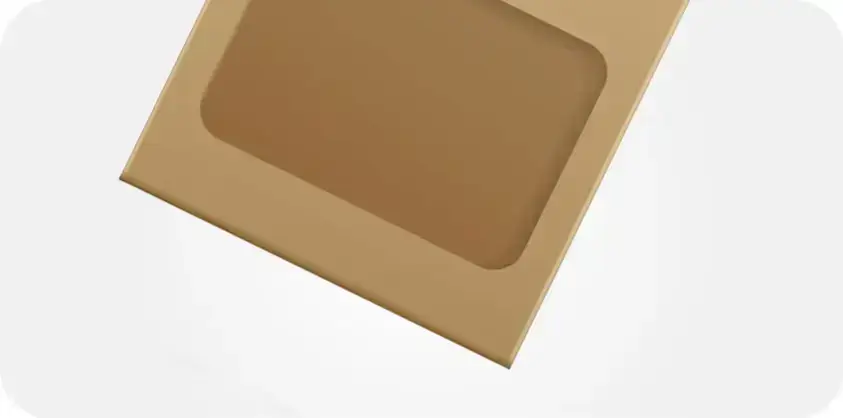 Window Cut-Out
A process where a cut-out is created on the box.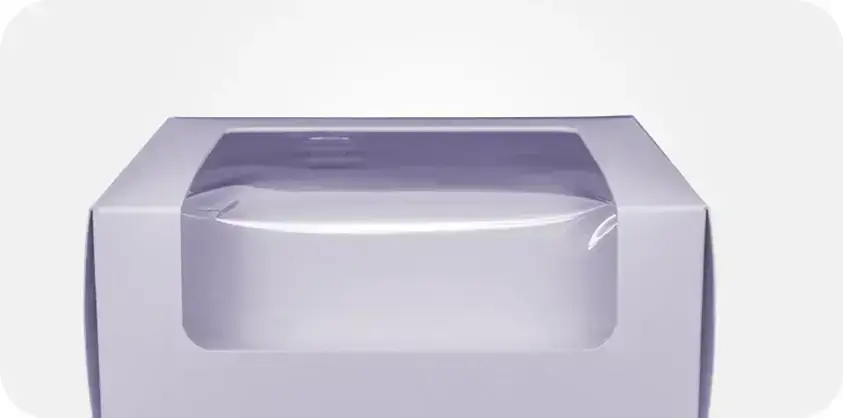 PET Window Patching
A method to apply a transparent plastic film covering the cut-out.
Frequently Asked Questions
We can embed NFC technology in custom headphone packaging to give a unique user experience. Small-range wireless communication technology like NFC lets devices exchange data when close. Customers can enjoy a range of interactive and engaging experiences with NFC packaging. Tapping the NFC tag opens a website, app, or multimedia content about the headphones, such as product information, user guidelines, or promotional videos. NFC tags also guide consumers to an online registration page, simplifying product registration and improving customer engagement and data collecting. Hence, you can get headphone packaging with NFC tags to make the image of your brand better.
Yes, you can get custom packaging with a challenge or riddle for customers to solve when they unbox headphones. This makes unboxing enjoyable and interactive. For instance, we design headphone packaging with concealed messages or information. Customers can discover these messages while unboxing. Another idea is to create sequential clues or puzzles for customers to solve. Each stage yields a clue, and the final solution yields a reward or intriguing information. You can get this packaging with QR codes, and smartphones can scan these codes to give clients more clues or take them to an interactive website. You can also buy coded packaging as it comes with symbols, ciphers, or codes to lead clients through the challenge. In this way, you can offer a memorable unboxing experience to people.
Yes, headphone packaging can change color or design in response to temperature or lighting. We can help you obtain this with environmentally sensitive inks, pigments, or coatings. For instance, thermochromic inks alter color with temperature. Ink changes color as packaging is exposed to various temperatures. We can also print headphone boxes by using photochromic inks. These specialized inks change color when exposed to UV light. When exposed to sunshine or UV sources, packaging ink can change color. Hence, you can get a unique packaging to inspire your customers.
Your Customer Journey Simplified
Customized orders can be scary to initiate. We keep the Process as simple as we can for your convenience!
Discuss Your Requirements

Quotation and Confirmation

Consultation and Design Work

Production and Delivery