Custom Sizes

Order custom-sized boxes to suit your needs perfectly.

Personalized

Discover personalized packaging exclusively for your needs.

Custom Style

Personalize your style with customizable packaging.

Free Design Support

Unlock free design support.

Free Shipping
Discounted Prices
The elegant arrangement of sunglasses is possible due to custom inserts, velvet lining, and foam inserts inside custom sunglasses boxes. The security of the products while being handled and transported is ensured by the strength of these boxes, which resist bending and tearing. Kraft, bux board, and other materials used in their manufacturing are strong and long-lasting. The thicker flaps of the custom rigid sunglasses boxes keep the enclosed items safe until they are in the purchasers' hands. Because they are recyclable, the raw materials used in their production are environmentally friendly. Bacteria and other decomposers break them down and remove them. Thus, they don't last very long on Earth.
Custom-printed sunglasses boxes come with the company's name and logo. Important details regarding the product are displayed on the box, together with crucial photographs and graphics. Their modern fonts and eye-catching color choices attract more clients. Most consumers make excellent printing using cutting-edge printing methods, including offset printing, lithography, and others. Since soy and water-based inks have no effect on the environment, they are preferred for printing. Several finishing options, including matte or gloss coatings, silver or gold foiling, PVC, raised ink, and others, are available to add a touch of luxury.
To get a quick price quote, please submit this price request form after filling out your required specifications. Our sales representative will shortly get in contact with you.
Unlock the potential of your products with our unrivaled packaging solutions tailored to your industry and specific product needs.
Sample Price: $1.75 (Per Box)
| | |
| --- | --- |
| Dimensions | All custom sizes & shapes |
| Min.quantity | 50 Boxes ( Hardproof Sample Option Available ) |
| Default process | Die cutting, gluing, scoring, perforation |
| Printing | Cmyk, pms, no printing |
| Options | Custom window cut out, gold/silver foiling, embossing, raised ink, pvc sheet. |
| Turn around time | 10-12 business days , rush |
| Paper stock | 10pt to 28pt (60lb to 400lb) eco-friendly Kraft, e-flute corrugated, bux board, cardstock |
| Proof | Flat view, 3d mock-up, physical sampling (on Request) |
Sunglasses Boxes
Sunglasses boxes are important for keeping sunglasses safer. A lot of different box and packaging styles make these products stand out in stores. Briefcase-like, pentagonal, cubic, and round boxes are popular in the market for sunglasses packaging. One of the most attractive thing about such type of packing is that every manufacturer can get any type of box in any size. Branding elements such as the brand's name and logo get ample emphasis on such boxes to promote the company. The materials used to manufacture them are eco-friendly and recyclable. Several finishing choices help make them more appealing to buyers. Some of these are debossing, silver or gold foiling, PVC, raised ink, and foil stamping. Packing that looks nice also brings in more customers and increases sales.
Customizing the sunglasses boxes is a good tactic to win the attention of more customers and make an impressive impact that lasts. Several customization options help to enhance the catchiness of a product packaging. We offer box and packing solutions in any style and size to meet the needs of our clients.
Customized designs of sunglasses boxes:
A box design that stands out and is unique will help a brand attract more customers. Exclusive box styles are also easy to spot in stores. Several alluring box styles, including sleeve sliders, pillow-style, briefcase-style, and others, are available to package sunglasses and make them prominent in stores. Our designers offer each box style in multiple size options to meet the requirements of different brands. Choosing the right box size is important as it fits the product snugly. Better protection also depends upon the right selection of box size according to the product.
Manufacturing materials
Choosing materials of high quality will protect the products from all kinds of risks. As a way to follow environmental trends, we use cardboard, kraft paper, rigid boxes, or eco-friendly materials. Cardboard is one of the best materials as it is available in many thicknesses from 10pt to 28pt. Thicker cardboard is more protective for custom sunglasses boxes. Kraft paper is another important manufacturing material due to its environmental friendliness. Corrugated cardboard offers better protection to sunglasses because it consists of many layers. The durability of this material helps to keep encased products safe during shipping.
Branding and printing:
We offer high-quality printing methods like UV printing, letterpress printing, and digital printing. To make people remember our creations, our team prints the product manufacturer's logo, business name, and a catchy slogan. Such printing elements help in making consumer popular in the market. Positive details about the product makers printed on a box help to increase the customer base. Product-related graphics and imagery help to demonstrate the packaged products and attract target buyers. We have the best printing equipment to produce excellent printed boxes. Offset and screen printing methods are expensive compared to digital printing. Bulk printing is possible with offset or screen printing methods. For small-run businesses, we offer digital printing at an affordable cost. Our soy or water-based inks are also good for the environment.
Informational illustrations
We print useful information on our printed sunglasses boxes, like how to take care of them, product details, or a QR code that goes to the website or a video showing how the sunglasses work. Such informational content helps in winning the trust of buyers. Our team chooses stunning typefaces to print these textual details. Modern typefaces and bright font colors enhance the catchiness of product packaging.
Custom-shaped windows and inserts
Window cutouts miraculously lend a dramatic attraction to the boxes they house on. They make the product look more expensive and lets buyers look at it. Our custom boxes also come with customized inserts and placeholders. Such add-ons help in arranging products in a nice manner as it helps to win appreciation from buyers. An impressive product presentation will offer a better shopping experience to people.
Luxurious sunglasses boxes
To make the package more interesting to touch, we apply embossing, debossing, or adding texture to certain parts of it, like the logo or certain design elements. Several other embellishments help in increasing the charm of a product's packaging. For instance, the use of silver or gold foiling gives a metal-like appeal to a box design. A gloss coating gives a shinier appearance whereas a matte coating gives a diffused sheen to a box. Other embellishments, including PVC, raised ink, velvet lamination, and smudge-free, are also available on demand. A luxurious box will make people feel special when they receive their products.
Adding special features
Adding fun touches like ribbon pulls, magnetic closures, or secret compartments is also important to make the unboxing experience better. The unboxing experience should be Instagram-worthy so that people record unboxing videos to share on social media platforms. We add specialized features to packaging to improve the unboxing experience for buyers. Ultimately, it builds a better relationship with customers, leading to the success of a brand.
Sustainability focus
To attract buyers who care about the environment, we use eco-friendly packaging materials or print with soy-based ink. Such tactics help in reducing the impact of plastic packaging on the environment. Plastics and other non-biodegradable materials impact the living things badly. We always focus on sustainable and recyclable manufacturing materials as they help keep the environment safe for living things.
Why choose us?
Packaging is the first thing that people see as well as touch, and it represents a brand. We put ample thought into how to customize it so that it leaves a lasting impact and helps to get more people to buy sunglasses. Customboxesonly.com offers many exclusive services, including free shipping and free design support, to help our clients save money. Standard orders for sunglasses boxes are sent by our team in 10-12 business days, whereas rush orders are shipped in a maximum of 8 days.
Food & Beverage Packaging
A water based coating that creates a semi gloss surface.
Food Safe Coating
A coating applied on the inner side of the box to make it food-safe.
Gloss Lamination
A thin layer of lamination that makes the box surface glossy.
Food & Beverage Packaging
A water based coating that creates a semi gloss surface.
Metallic Coating
A metallic layer of coating applied to give an extra shine to your box.
Pearlescent Coating
A decorative coating to give surface an extra shine.
Soft Touch Coating
A coating that produces smooth surface. Its considered a cheaper alternative to lamination.
UV Coating
UV-cured coating that can be done for spot and flood applications.
Matte Lamination
A thin lamination that gives the box a matte surface.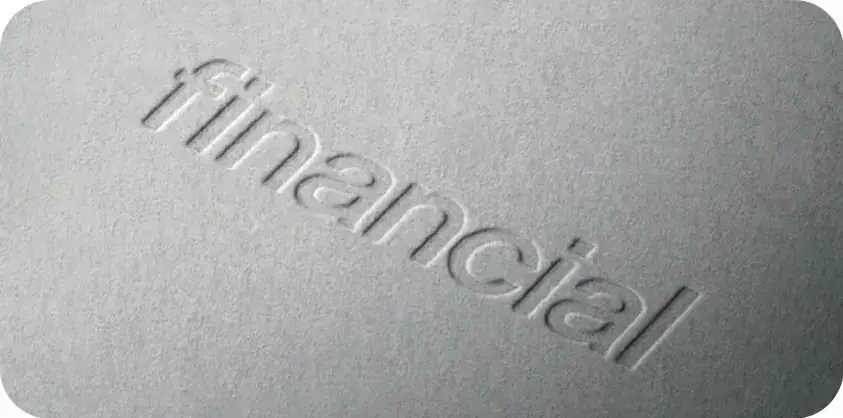 Embossing and Debossing
A process that creates a raised or recessed pattern on the surface.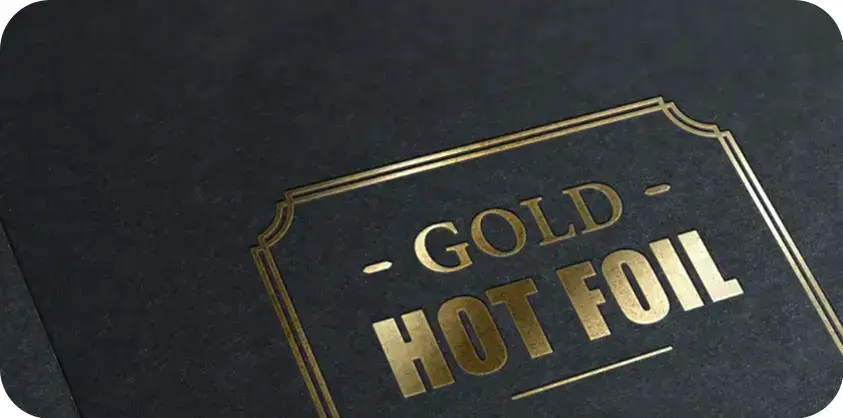 Metallic Foil Stamping
Hot foil transferred onto paper using stamping method.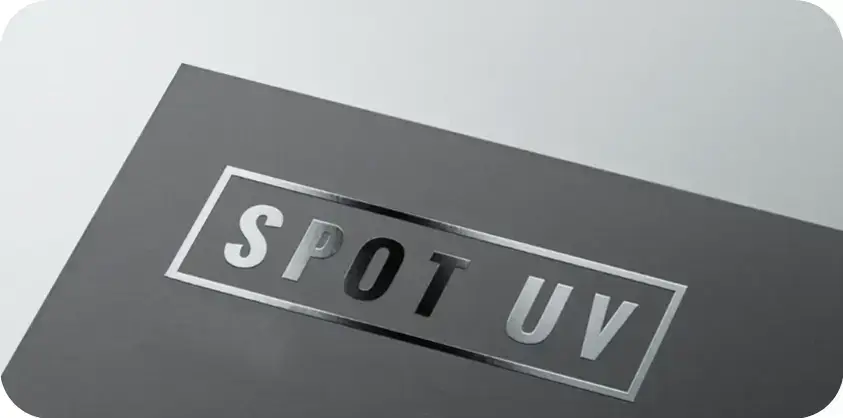 Spot UV
UV gloss coating cured on specific areas.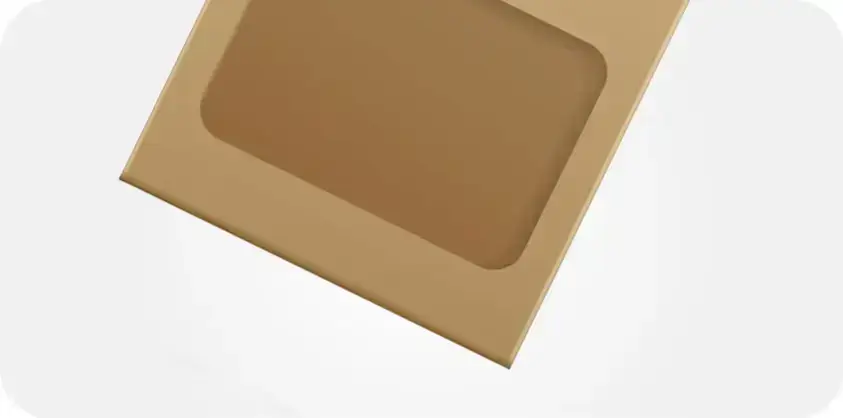 Window Cut-Out
A process where a cut-out is created on the box.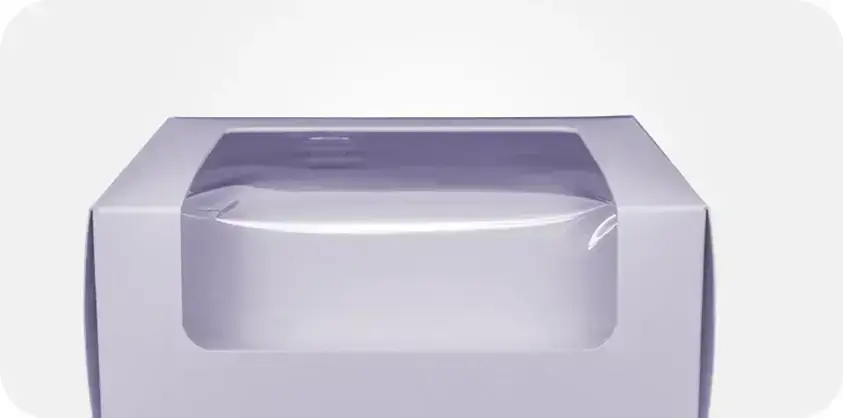 PET Window Patching
A method to apply a transparent plastic film covering the cut-out.
Frequently Asked Questions
Yes, you can get custom sunglasses boxes with UV protection for sunglasses. Premium sunglasses and eyewear with sensitive lenses need UV protection. A custom sunglasses box can be made from UV-resistant materials to protect the sunglasses from UV radiation. We can also coat custom boxes with UV-resistant materials. These coatings protect the sunglasses from UV radiation entering the packaging. You can also get them with an interior lining of UV-protective materials. This lining shields sunglasses from UV light in the box. You can also go for custom sunglasses boxes with UV labels that can advise buyers that their eyewear is enclosed in UV protection.
Yes, we manufacture custom sunglasses boxes with temperature and humidity control to protect high-end and delicate sunglasses or prescription eyewear from specific environmental conditions. We can add humidity control inserts or packages like silica gel desiccants to custom boxes to absorb excess moisture and maintain the right humidity level. You can also get custom sunglasses boxes made from temperature-resistant materials to assist in managing the internal temperature and preserve the eyewear from harsh heat or cold. We can also offer climate-controlled packing for particularly sensitive eyeglasses. You can also go for custom boxes with built-in thermometers and hygrometers to measure and show humidity and temperature.
We can secure and cushion sunglasses in custom sunglasses boxes to reduce shipment damage. We make sure the sunglasses fit tightly in the box as it helps to prevent movement during shipping. For further protection, you can use foam inserts, microfiber pouches, or bubble wrap. Transit cushioning can absorb shocks and impacts. You can also use adhesive strips or magnetic fasteners to secure the box to avoid accidental opening while shipping. We can also design the box to tolerate stacking. This is crucial if your shipments are stacked. You can also protect sunglasses by double-boxing by keeping the personalized sunglasses box in a larger shipping box with more padding.
Your Customer Journey Simplified
Customized orders can be scary to initiate. We keep the Process as simple as we can for your convenience!
Discuss Your Requirements

Quotation and Confirmation

Consultation and Design Work

Production and Delivery