Custom Sizes

Order custom-sized boxes to suit your needs perfectly.

Personalized

Discover personalized packaging exclusively for your needs.

Custom Style

Personalize your style with customizable packaging.

Free Design Support

Unlock free design support.

Free Shipping
Discounted Prices
Custom surgical face mask boxes improve sales and draw customers due to their appealing shapes, including reverse tuck style, sleeve sliders, square, rectangular, cubic, and gable boxes. They contain customized inserts and placeholders to securely organize face masks. Due to their die-cut custom-shaped windows, buyers can see the masks inside without opening the box. Some consumers prefer buying custom rigid surgical face mask boxes with lift-off or magnetic lids to keep dust and bacteria from getting inside the boxes. Their die-cut handles make them easy to carry. Customers have a great unwrapping experience due to their inside velvet lining or foam inserts.
Kraft, Bux board, and cardboard are well-known production materials for these boxes. These materials are recyclable, compostable, and reusable. They help keep face masks safe during handling and transportation because of their durability. Custom-printed surgical face mask boxes contain printed drawings, images, and photographs. These printing components are essential for promoting a brand and its products. They appear more enticing due to their excellent font colors and stylish typefaces. Modern printing methods, including offset printing, flexography, and others, are used by the majority of consumers. Coatings, debossing, PVC, raised ink, and many other finishing options are available to give these boxes a hint of elegance.
To get a quick price quote, please submit this price request form after filling out your required specifications. Our sales representative will shortly get in contact with you.
Unlock the potential of your products with our unrivaled packaging solutions tailored to your industry and specific product needs.
Sample Price: $1.75 (Per Box)
| | |
| --- | --- |
| Dimensions | All custom sizes & shapes |
| Min.quantity | 50 Boxes ( Hardproof Sample Option Available ) |
| Default process | Die cutting, gluing, scoring, perforation |
| Printing | Cmyk, pms, no printing |
| Options | Custom window cut out, gold/silver foiling, embossing, raised ink, pvc sheet. |
| Turn around time | 10-12 business days , rush |
| Paper stock | 10pt to 28pt (60lb to 400lb) eco-friendly Kraft, e-flute corrugated, bux board, cardstock |
| Proof | Flat view, 3d mock-up, physical sampling (on Request) |
Surgical Face Mask boxes are used to store and transport surgical face masks. These boxes are typically all about cardboard and have a remarkable design that makes them ideal for storing and transporting these masks.
You can use them in nice various situations, from protecting your health to helping you avoid getting sick. They're especially important if you're going to be around people who are ill. Or have weak immune systems. Surgical face masks can also protect you from germs when you're out or even when you spend time in public places like restaurants, bars, and theaters.
Surgical face masks are only for professionals. But they aren't! You can get surgical face masks in various shades and styles that fit right into your wardrobe (and you'll look good while staying healthy.
Medical professionals use surgical face masks to prevent the spread of germs and infections. They're essential for protecting the patient and the doctor from getting sick, so they're a big part of any surgical procedure.
But these masks can be hard to deal with. They can be difficult to store, get dirty easily, and be hard to clean and disinfect. That's where our surgical face mask comes in!
Our boxes are designed specifically for this purpose: they're made of high-quality material resistant to bacteria. This makes them ideal for storing your surgical masks between uses. No matter your mask, they also come in three sizes—small, medium, and large. Or how many you need to store at once; we have a box that will work just right for you.
Premium quality at its best
Our boxes are all about premium quality material, which is why they are so durable. They are also very effortless to assemble. And come with a shielding cover that can be put on the box after use. This cover helps keep the box clean and dry while not being used.
You will never have to fear your mask getting dirty or wet when using our surgical face mask wholesale. Because they have airtight seals that keep all air out of the box. This means you will not have to panic or fret about your mask becoming wet. Or moldy over time because there will be no moisture inside the box for these things to grow.
The handles on our boxes are also of high-quality cardboard. So that they do not break you see easily when pulled up by a patient who may be weak from surgery or illness. They are also very enduring. So you can rest assured knowing that they won't break under pressure from heavy items inside them either.
Another great feature of our product is its ability to store different things inside it! Whether it's surgical masks or other medical supplies like bandages and gauze pads.
Surgical Face Mask Boxes for your needs
When you think of a box, what do you picture? A classic cardboard box? The plastic container with a lid? Or even the plastic bag with handles you get from the grocery store?
But what if we inform you there's something better than those options? Something that's more environmentally friendly, stylish, and functional. Something that will make your life more nice or comfortable and cool. What would that be? It's our custom-printed surgical face mask.
Our mask boxes come in three sizes: small, medium, and large. They're all about 100% eco paperboard. So they're exemplary for the environment and good for your wallet! Their sleek black design fits perfectly into any space in your home or office, and their sturdy construction means they'll last for years to come. And best of all, these boxes are all about ease of use in mind. They're super lightweight and straightforward to carry around with one hand! So what are you waiting for? Order yours today.
Easy shipping and affordability
Our customized surgical face mask is affordable, and we provide easy shipping options.
We understand your needs. You have a ton on your nice plate and need to get the job nice done without worrying. We're here for you! We know how critical having a trustworthy, sturdy, and budget-friendly box is. That's why we've included all of the features in our packages.
Conclusion
Surgical Face Masks boxes are an essential part of any healthcare facility. And they come in many good styles and sizes. We have provided you with a comprehensive guide to assist you in finding the perfect fit for your needs. You can order yours at customboxesonly.com
Food & Beverage Packaging
A water based coating that creates a semi gloss surface.
Food Safe Coating
A coating applied on the inner side of the box to make it food-safe.
Gloss Lamination
A thin layer of lamination that makes the box surface glossy.
Food & Beverage Packaging
A water based coating that creates a semi gloss surface.
Metallic Coating
A metallic layer of coating applied to give an extra shine to your box.
Pearlescent Coating
A decorative coating to give surface an extra shine.
Soft Touch Coating
A coating that produces smooth surface. Its considered a cheaper alternative to lamination.
UV Coating
UV-cured coating that can be done for spot and flood applications.
Matte Lamination
A thin lamination that gives the box a matte surface.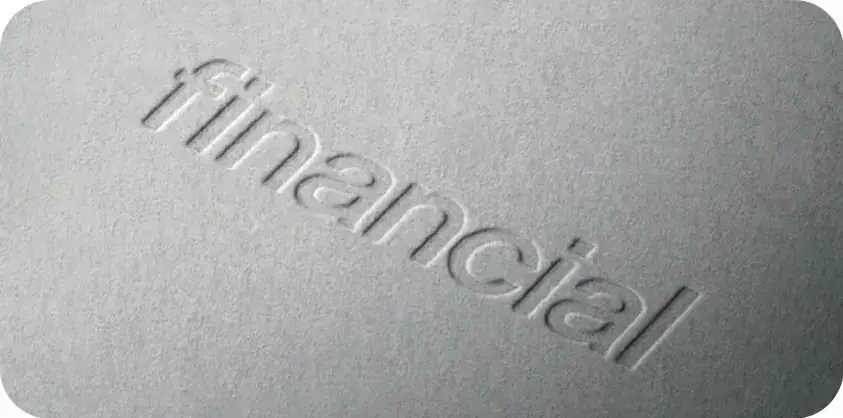 Embossing and Debossing
A process that creates a raised or recessed pattern on the surface.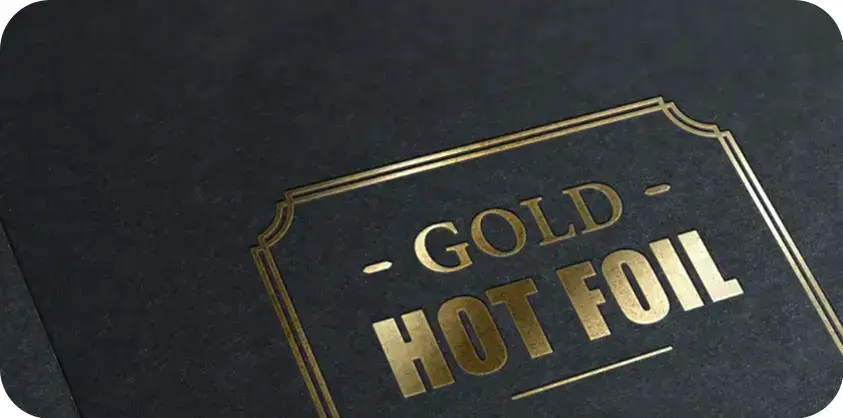 Metallic Foil Stamping
Hot foil transferred onto paper using stamping method.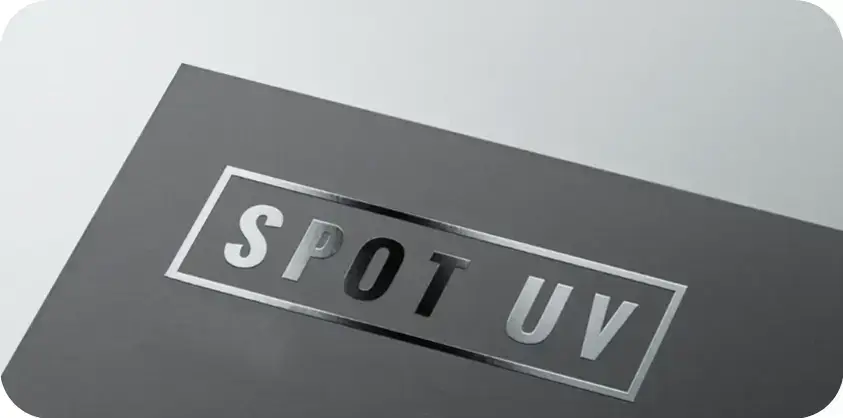 Spot UV
UV gloss coating cured on specific areas.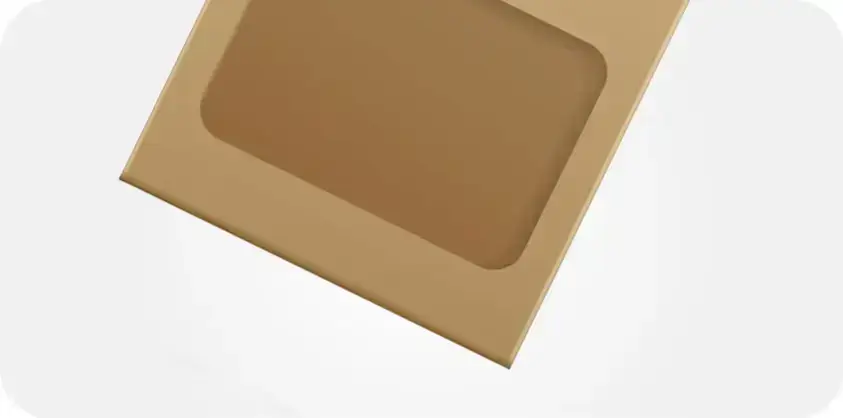 Window Cut-Out
A process where a cut-out is created on the box.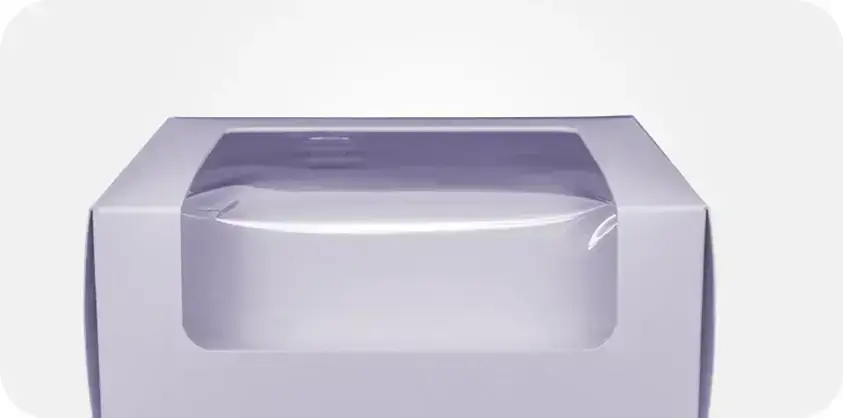 PET Window Patching
A method to apply a transparent plastic film covering the cut-out.
Frequently Asked Questions
Custom surgical face mask boxes give a variety of printing and labeling choices, allowing you to communicate vital information while maintaining a professional and instructive image. You may ensure that critical aspects such as mask specifications, usage directions, and regulatory information are prominently displayed and presented in a polished manner by using high-quality printing processes such as offset or digital printing. Furthermore, the custom face mask boxes enable the seamless integration of branding components such as logos and promotional messages, which not only improve the professional appearance but also establish the authenticity and credibility of the product. It is necessary to have a professional demeanor in order to foster trust between healthcare providers and patients.
Custom surgical face mask boxes are made to fit a range of surgical masks. These boxes may be created to order in a variety of sizes, styles, and even strange forms. By ensuring that the N95 masks, three-layer masks, and specialty masks are all secure and personalized in their packaging, the risks of damage during delivery and storage are reduced. Every mask is placed and kept in its proper location thanks to the ingenious folding techniques of the boxes, inserts, and compartments. This organized presentation is critical for healthcare practitioners since it improves mask access and decreases handling, safeguarding the wearer's integrity even more.
Yes! We can help you design custom surgical face mask boxes as an eco-friendly packaging solution. We use eco-friendly materials and sustainable ways that reflect the beliefs of consumers and healthcare professionals who care about the environment while retaining the required protective features for the packaging. These boxes can be produced using ecologically friendly materials such as recycled or biodegradable paperboard, lessening their environmental effect. For delivery and numbering, eco-friendly inks and adhesives can be used. Another way that effective development strategies contribute to sustainability is waste reduction. Regardless of whether the emphasis is on environmental stewardship, packaging safeguards are always present, ensuring that the masks on the inside are protected from external pollutants, suction, and damage.
Your Customer Journey Simplified
Customized orders can be scary to initiate. We keep the Process as simple as we can for your convenience!
Discuss Your Requirements

Quotation and Confirmation

Consultation and Design Work

Production and Delivery